Section Branding
Header Content
Five Questions: Glynn County PK Chase Gabriel
Primary Content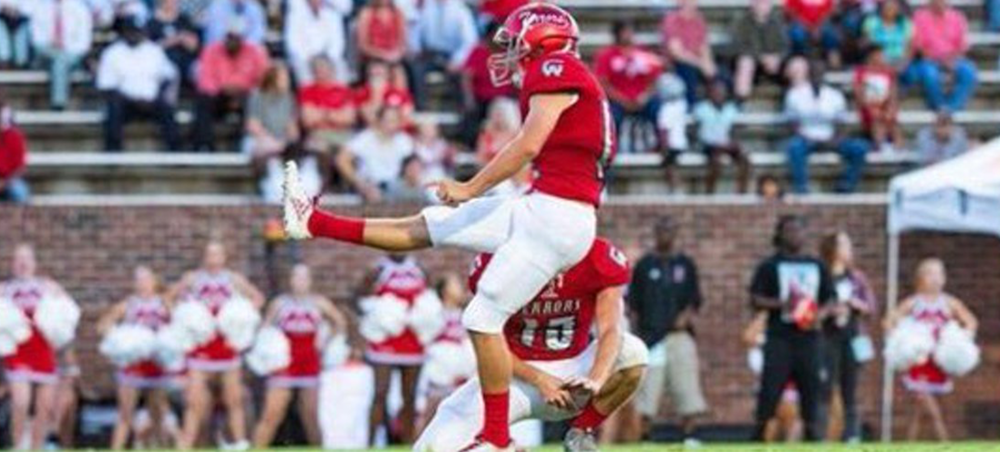 Chase Gabriel is a kicker for Glynn Academy in Brunswick. The senior is getting state-wide recognition after his performance in the Terrors 44-14 win against Bradwell Institute in the final week of the regular season. Gabriel was 3-for-3 on field goals, nailing two from 52 yards and another from 46 yards. He also had multiple 70-plus yard kickoffs and scored a touchdown on a fake field goal.
That performance landed Gabriel a spot on the front page of Brunswick News and he received his second official offer from Savannah State University. The University of Louisiana Monroe was the first to offer him a scholarship in late October. 
Glynn Academy Coach Rocky Hidalgo said Gabriel makes field goals from 70 yards in practice, so distance is never a big deal for him. He also said that Gabriel is a player who has worked incredibly hard to put himself in a position to make big kicks in pressure situations.
Gabriel will be a very important weapon in the playoffs because there will be some close games, and coach Hidalgo has faith that when the opportunity comes, Gabriel will get in there and give it his best shot.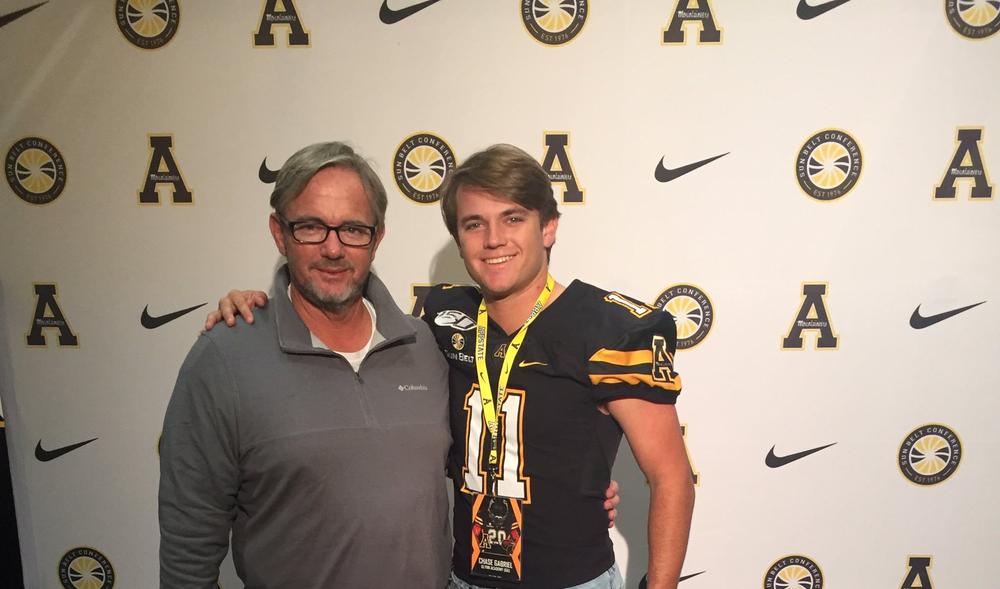 We caught up with the special teams standout to ask him a few questions.
How exciting was the game versus Bradwell Institute? "It was an awesome experience, and our overall team had a really good game on offense and defense. I couldn't have done any of it without our offense pushing them down the field, and our snapper and holder for the field goals did an outstanding job. I couldn't have had a game without any of them."
What was it like scoring a touchdown on the fake field goal? "That was fun. We've practiced that play for two years, but we've only tried it once last season and we weren't able to convert it. Friday we were able to which was awesome. Coach Rock said since it's senior night he would let me do it."
What are you looking for in a school? "I would like a great football atmosphere and a school with my major so I'm ready for life after college. I would like to major in architecture and if they don't have that then I would major in business. I want to build houses and become a contractor or something."
Who is your role model? "My role model is my dad because he's taught me everything I know, and he's been there for me at all times. Ever since I was younger, he would throw the ball with me. I also played soccer when I was younger, and my dad is the head soccer coach at Camden County, so that got me into kicking because soccer really helps out a lot with kicking. He's always been there for me with sports and everything else."
What is it like to play under the lights at Glynn Academy each week? "It's awesome. I personally think it's one of the best high school atmospheres in South Georgia. I love playing here, it's a blast, and I look forward to playing every Friday night."
Follow Gabriel on Twitter @ChaseGabriel4
Secondary Content
Bottom Content