Section Branding
Header Content
North Atlanta Ends Lengthy Playoff Drought
Primary Content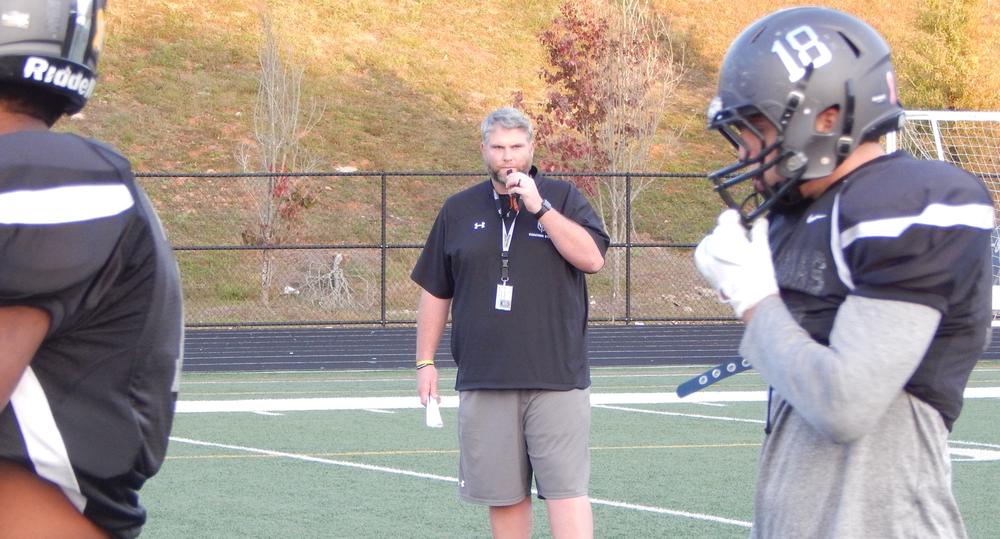 Ahhh 1996 … a magical year in Atlanta as the world came to visit for the Summer Olympics. MLS made its debut that year, Will Smith blasted aliens from the sky in Independence Day and Tickle Me Elmo flew off the shelves at holiday time. You know … when people used to go to the mall and actually shop.
According to the Georgia High School Football Historians Association, it was on Nov. 22, 1996, that North Atlanta lost to Elbert County in the first round of the state playoffs. It would be the last time the Warriors would play in the postseason until Friday night, when 7-3 North Atlanta travels to 8-2 South Paulding for their Class 6A first-round playoff game.
"Anytime time you get to do an extra week, that's what your off-season workouts are for," says North Atlanta head coach Sean O'Sullivan. "That's why we coach them hard, so we can get to that extra week. I think every coach's initial goal every year is to make the playoffs. We accomplished that this year.
"Obviously with it being the first time since 1996, it's even more special, especially for these seniors, who went 1-9 as freshmen, 3-7 as sophomores, then went 5-5 last year when we took over. Just watching their hard work pay off was the ultimate goal and satisfaction for me. At the end of the day, I do it for all the kids and it's great to see their hard work pay off."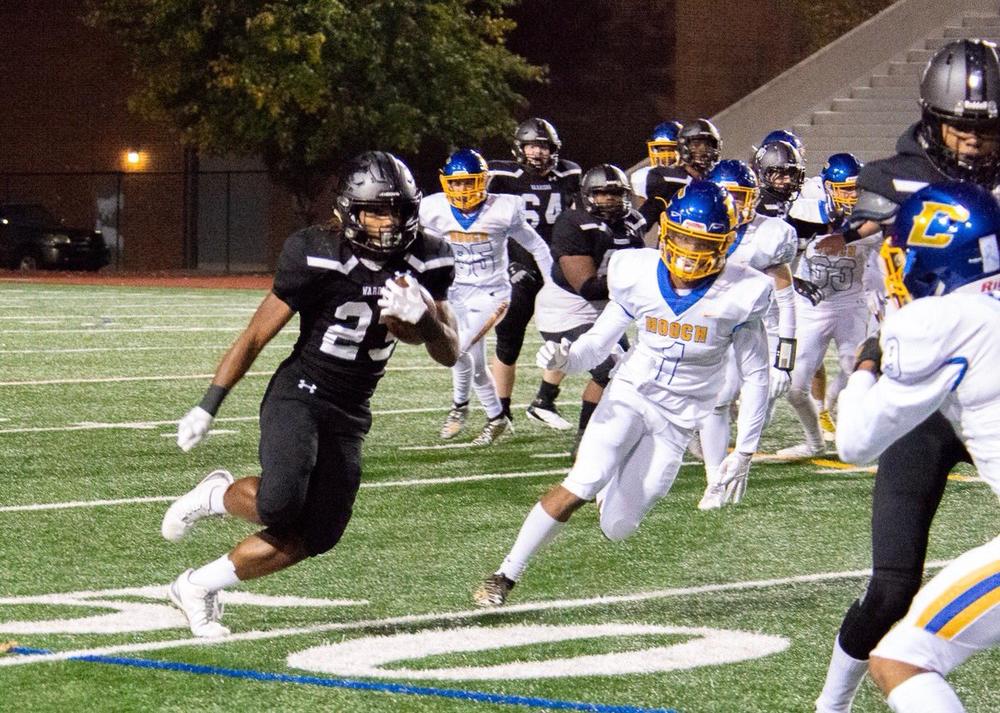 Nothing tricky about this bunch. No smoke and mirrors. The Warriors are just a hard-working group that found their backs against the wall with the regular season winding down. There was no room for error.
"We had three games left, and we knew we had to win all three to get in," recalls O'Sullivan. "It started the week we played Dunwoody. I told them every week we have to go 1-0 or your season will end. I said it that way because I felt the seniors could handle it. They like having a challenge and they rose to the occasion."
North Atlanta won all three games, starting with a 49-21 win over Dunwoody, a 44-26 win over Centennial and last Friday's 42-35 win over Chattahoochee to lock up the No. 3 seed in Region 7-6A.
"It was one of the best feeling that I have had as a coach in the 10 years that I have been doing this," says O'Sullivan. "It was great for the school, the community and especially these players who have been working all of their high school career to make the playoffs and they finally did it."
Playoff games have been a rarity at North Atlanta and the same is true for winning seasons, the last of which occurred ten years and five head coaches ago. O'Sullivan has accomplished a great deal in just the two years since leaving region rival Pope. He has thrived in the North Atlanta job, a position that some advised him to avoid.
"There were a couple of people who told me not to take it, because I wouldn't be able to win," recalls O'Sullivan. "I was looking for that first head coaching job. We had played North Atlanta the year before, when I was at Pope as a defensive coordinator. You could see the talent. My thing is, what do you do when you take over at a school that hasn't won? To me, it's not about the history, but what are you going to do to change it."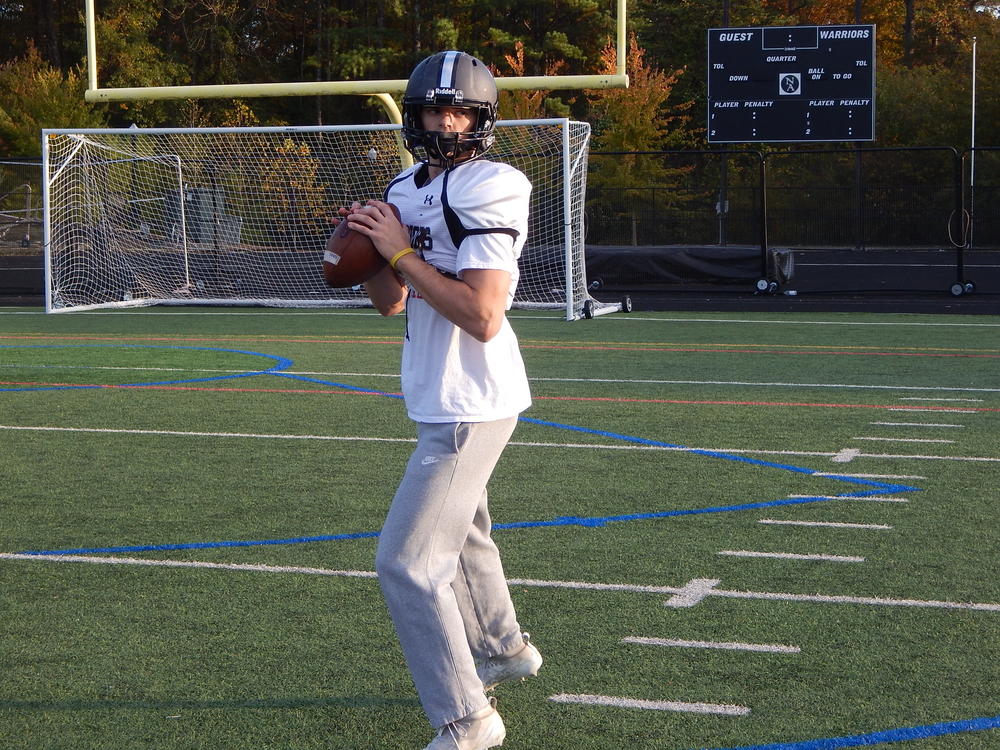 O'Sullivan inherited a team that went 3-7 the season before he arrived and challenged the players to commit themselves to strength and conditioning. Having fun also had to be a part of the recipe for success, as O'Sullivan borrowed a few pages from the books of his mentors.
"I have worked for some great people, like Ron Roberts at Southeastern Louisiana University," says O'Sullivan. "I got to work for Tim Clifton, who has been at Mars Hill for over 25 years, and I worked for Gerry Romberg my first year in high school football at Westminster in 2015. I just tried to pick up things from each person. Each one that I worked for had been successful coaches, and the coaching profession is all about developing and learning. The No. 1 thing at each place was the off season and the weight room. That is where you will build your culture and the mentality."
The 2019 Warriors are built on a strong nucleus of seniors led by quarterback Wiley Hartley, who has thrown for 1,147 yards and nine touchdowns, while rushing for 522 yards and seven more scores.
"The No. 1 thing for Wiley is work ethic," says O'Sullivan. "It can be in the weight room, in the classroom, or on the field. He is just a great competitor. When we got here, he was about 168 pounds, he's now up to 185. He played some as a freshman, then he started as a sophomore and a junior. Now it's his senior year and his second year in the system with coach Jamie Aull and I am really proud of the bond that they've built."
O'Sullivan is equally as proud of senior running back TK Mack, who turned in memorable performances in the dash for the playoffs. Mack ran for 251 yards and three touchdowns against Dunwoody, and 385 yards and four touchdowns in the win over Centennial. His 229 yards and three touchdowns in last week's win over Chattahoochee brought his season total to 2,001 yards and 22 touchdowns.
"Last year TK ran for 888 yards in eight games," remembers O'Sullivan. "He had a great off season, added some flexibility, and got in the weight room. He worked extremely hard this off season. It's like seeing that this is his last go-round and he is determined to do everything that he can for himself and for this team."
Of course, when your offense produces numbers like that, it means that the big guys up front are getting the work done. O'Sullivan will quickly tell you that he is an O-line guy and proud of the unit that is led by left tackle Wesley Horton (6-foot-3, 250 pounds), who is committed to Western Kentucky.
"Without those guys, TK can't run for 2000 yards and Wiley can run for all the yards that he has this season," says O'Sullivan. " There were three guys on the offensive line last year who had never played offensive line before. They had been on the defensive side of the ball and they bring a mentality of knowing what the opposing side is trying to do."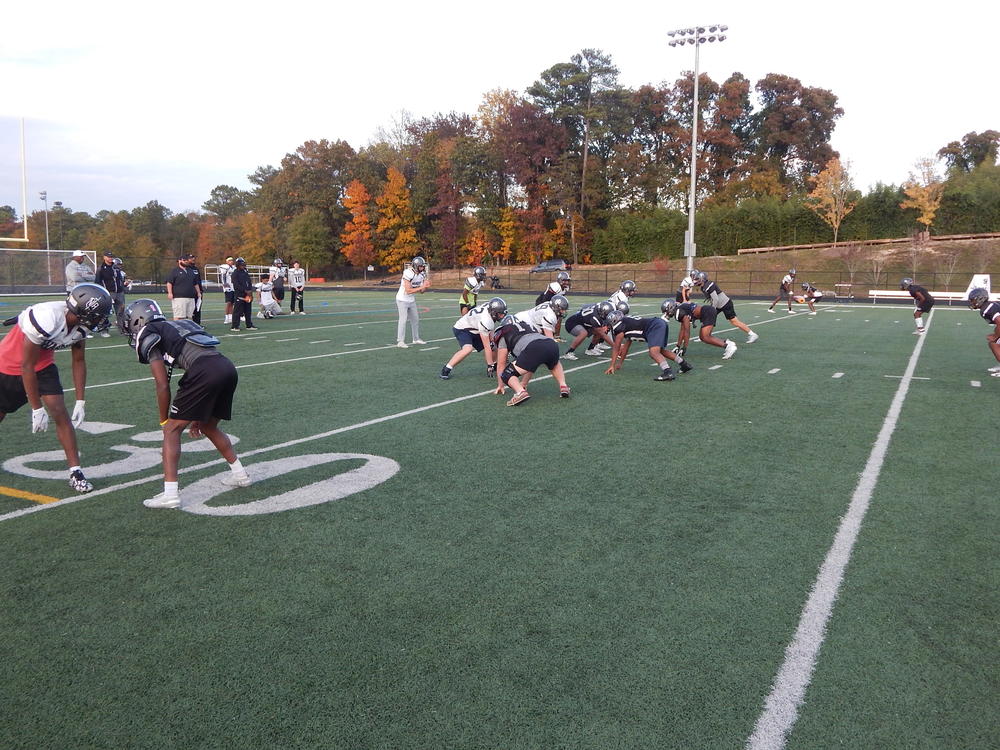 As the Warriors prepare for their long-awaited postseason appearance, O'Sullivan is confident that his team should be ready for this week's opponent after a trying region schedule.
"When you have teams like Johns Creek, Alpharetta , Northview, Cambridge and Pope, you are going to be put in situations each week that will challenge you," says O'Sullivan. "Just from watching South Paulding, coach (Jason Thompson) has done a tremendous job. They are huge up front on the offensive line. They have a great senior quarterback (Austin Seymour) along with a great senior receiver and junior tight end. They have a lot of weapons and it's going to be a tough test.
This week the march to the state championships at Georgia State Stadium begins, as Football Fridays In Georgia will bring you a Class 7A showdown between Camden County and Marietta. It all gets started at 7:30 p.m. on the great GPB!
Secondary Content
Bottom Content