Section Branding
Header Content
Steady Stephenson Shoots For Another Region Title
Primary Content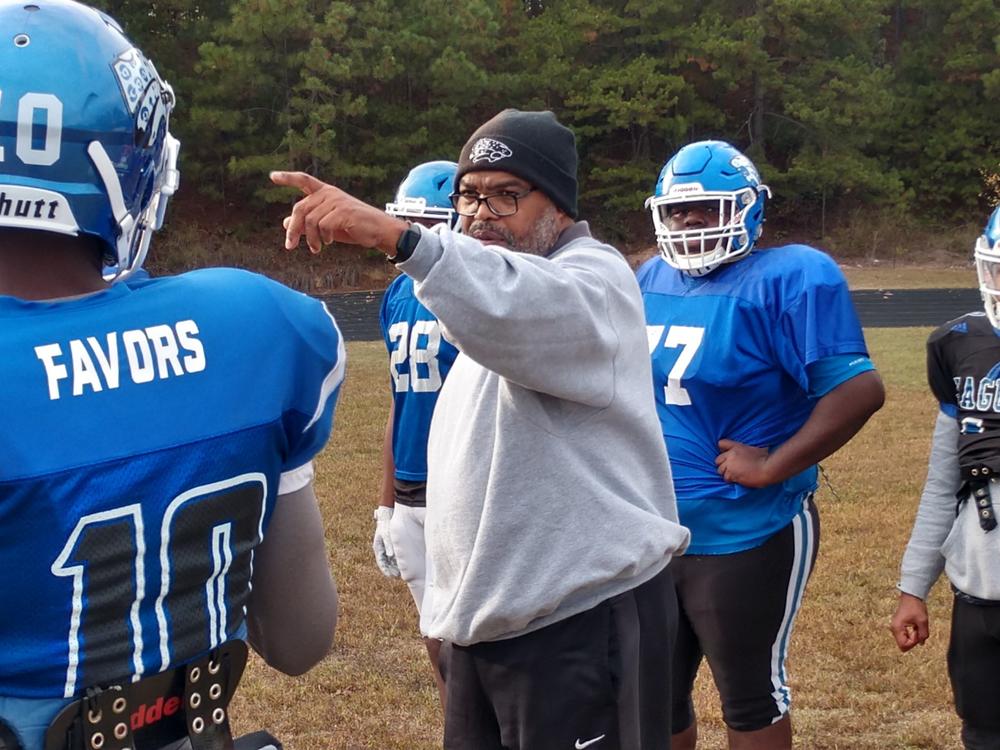 As the final week of the high school football regular season arrives, there are many games that we have been looking forward to. You know, the ones that determine whether a team has a winning season. The ones that determine who makes it into the state playoffs. And then there are the ones that determine a region championship.
Such is the case in Region 4-6A where perennial DeKalb powers Stephenson (8-1, 6-1) and Tucker (6-3, 6-1) are set to meet this Friday. It's a matchup that high school football fans around the metro Atlanta area will be interested in, and a must-see for those who live in DeKalb. It has the sound of an intense rivalry, right? Well, maybe not!
"Not as much as people might think," says Stephenson head coach Ron Gartrell. "We have only played them a few times. We have been two programs that have always been around the playoffs every year and sent a lot of kids to school. I think that makes it a big game, but I don't see it as a rivalry game. It's another good team that we are playing. And they just so happen to be in our county and in our region."
This is the fourth season that Tucker and Stephenson have been grouped together in the same region. For years they were in different classifications and only met in preseason scrimmages. This week's game will be the sixth regular season meeting between the two. Tucker holds a 3-2 advantage in the series and all five games have come during coach Bryan Lamar's tenure at Tucker. The teams have similar playing styles, so don't look for many surprises.
"They are a wing-T team and we are a wing-T team," says Gartrell. "I just started to look at film on them. I don't like to look too far ahead. They mirror what we do, and we mirror what they do. It should be a great game, and I think the fans will get what they are looking for."
The Jaguars roll into this week's showdown on the heels of a 25-7 victory over region rival Lovejoy. Gartrell watched his team's character come through in a late-season, come-from-behind victory. The potent Stephenson ground attack had one of its best games of the season. 
Senior Ryan Ingram, who had three touchdowns the previous week against Drew, carried the ball 30 times for 185 yards and two scores, plus one receiving touchdown against Lovejoy. Fellow senior Deondre Jackson, the team's leading ground gainer this season, added a touchdown as well.
The Stephenson offensive line impresses you with its size. Gartrell says their growth and maturity as a unit is the key to the success that the running game is enjoying. 
"Our offensive line was our biggest concern early in the season," remembers Gartrell. "Those guys are finally looking like they are figuring things out. They have made a big improvement over the season. Our backs are running more freely and I don't think our quarterback has been sacked more than three or four times all year. We like where we are right now."
Ingram has rushed for 663 yards and nine touchdowns, and is committed to Wofford. Jackson who missed nine games last season with ACL surgery, did not play in the Drew game due to a thigh injury. The Texas A&M commit has rushed for 716 yards and 13 touchdowns.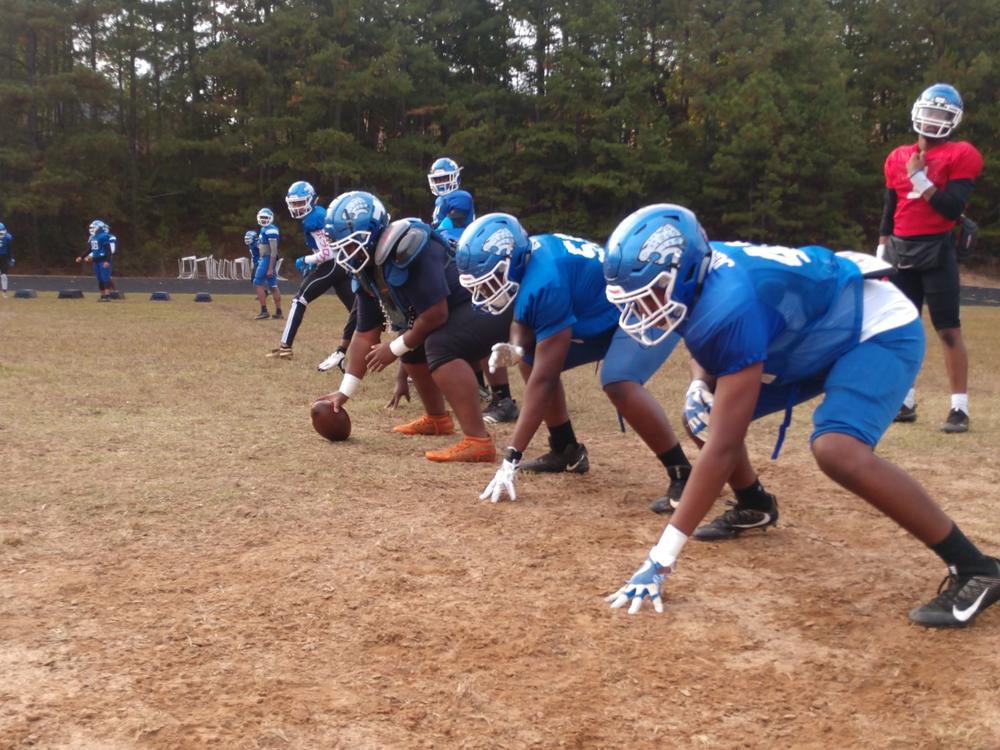 Gartrell is equally as proud of his defensive unit, who as a group has surrendered seven points or less in their last six games. The last time they gave up more was in their 14-9 setback against Mount Zion-Jonesboro, their only loss of the season. 
The Stephenson defense is young, but there are some experienced leaders like 6-foot-3 280-pound defensive tackle Janirr Wade, who is committed to Akron, and Javier Morton, a 6-1, 187-pound safety who decommitted from Alabama and is now leaning more toward Georgia Tech.
No doubt, Stephenson's record and the standout players are a big part of their story. But to me the best part of the story is Gartrell. Now in the 32nd season of a head coaching career that started at old Shamrock High School, Gartrell is the only head football coach that Stephenson High School has ever known. In 24 years under his direction, the Jaguars have only had one losing season.
For a time, several years ago, it looked like the need for hip replacement would do something that opponents couldn't do. The coach refused to be permanently sidelined. Gartrell takes his time and moves a bit slower these days, but in so doing shows his team an example of never giving up. 
"The hip replacement was a success," recalls Gartrell. "It just took some time to heal, but overall I'm doing really well. It was supposed to be a two-month recovery period , but it ended up lasting most of 2016 and 2017. I stayed off the field on gameday because I could not stand on the sidelines very long. I believe I missed two games, and had four surgeries over 18 months. There were times when I thought that the career was over. The doctors took me apart and put me back together. Now I'm having fun. People ask me all the time about retiring, but I am having more fun now than I have had in a very long time."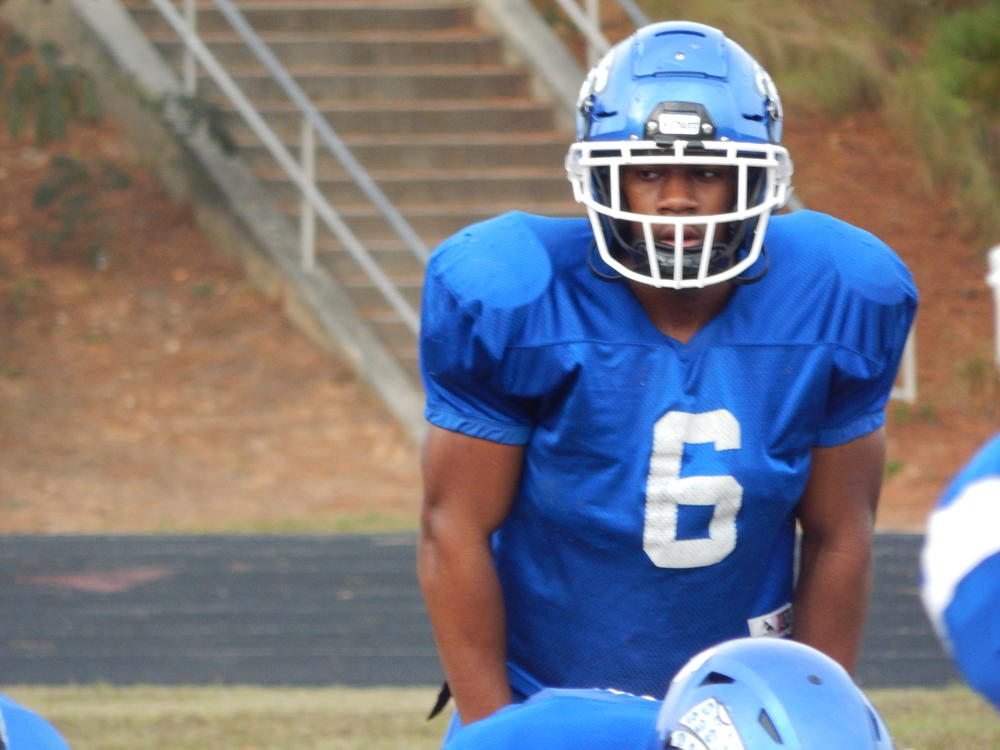 A couple of weeks ago I visited Jeff Saturday, who is head coach at Hebron Christian Academy in Dacula . Saturday played for Gartrell at Shamrock and credits Gartrell's influence with leading him to want to coach after a long and successful NFL career.
"Jeff and others that I have coached have made me feel like a proud poppa," beams Gartrell. "I'm just tickled to death about the influence that I have had on them. We have produced a lot of players who have gone to the next level and got their education. We have doctors, lawyers, police officers and some are serving in our military. It' s like a big family and I'm really proud of it."
At 237 career wins and counting, Gartrell prepares his team with the smile on his face of a man who is thrilled that a once-endangered career is still going. There is no time to stop and smell the roses, a win this week would bring the Jaguars' tenth region championship. 
"We have been in some big games," says Gartrell. "I think we are ready for this big game. That's why I coach, at least part of the reason anyway, to put kids in situations where they get to play in games that really matter. That is what we are seeking this week, and I hope that we can perform up to our capability."
So, it's the Stephenson Jaguars and the Tucker Tigers in the "Battle Of The Big Cats" at DeKalb's Hallford Stadium this Friday.
Don't forget this week Football Friday's in Georgia will feature North Forsyth vs. Milton -- plus Bracketology! It all starts at 7:30 p.m. on the Great GPB!
Secondary Content
Bottom Content