Section Branding
Header Content
Five Questions: Valdosta QB Tate Rodemaker
Primary Content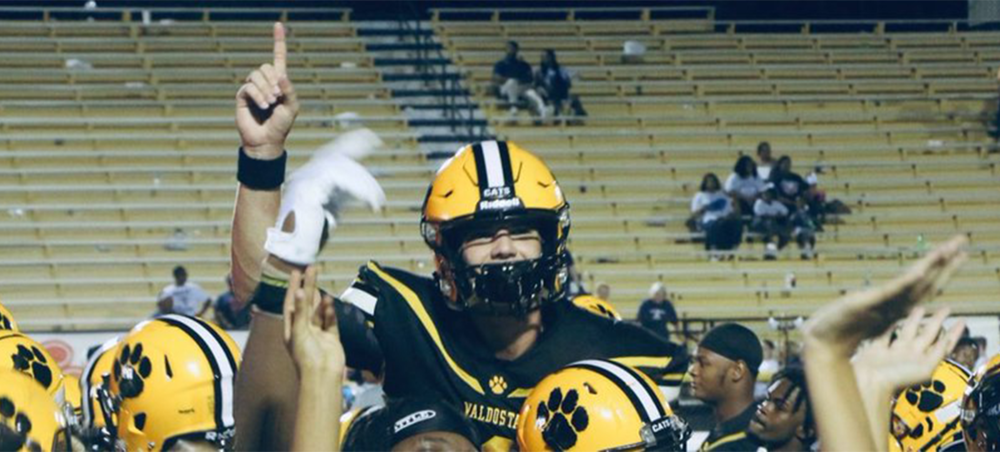 Tate Rodemaker is a starting quarterback for Valdosta High School. The 6-foot-3, 185-pound senior is the No. 31 pro-style quarterback in the country and ranks as the 88th overall player in the state, according to the 247Sports Composite. 
Rodemaker received his first official offer from Valdosta State University last fall and since then the offers have been rolling in, totaling more than 25. He was able to narrow it down using a numbers system and ended up committing to the University of South Florida in June. He also took into consideration that USF is three hours away from home and only fifteen minutes from the beach.
Rodemaker is Valdosta Coach Alan Rodemaker's second son to go through his program over the last eight years. Rodemaker said he shows his kids how much he loves them by the way he challenges and disciplines them on the football field. He also said that Tate is very athletic and has great stature, but he still needs to grow mentally and physically to prepare for the next level. 
Tate plans on jump starting that process by graduating high school early in December so he may participate in spring football with the Bulls. He's looking forward to learning the playbook and getting ahead on classes as well.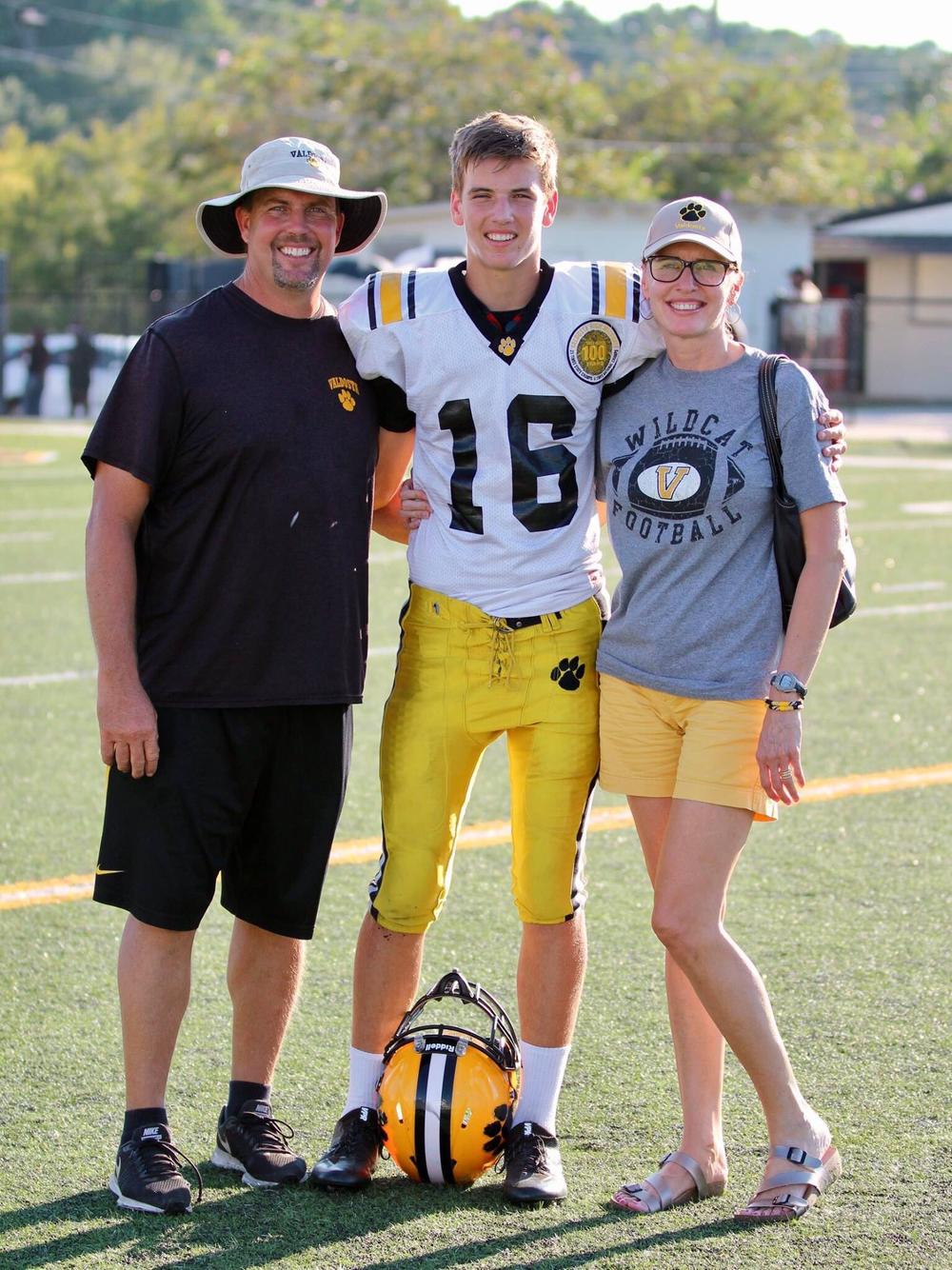 We caught up with offensive standout to ask him a few questions.
Who is your role model? "My dad because he's always been there for me. I train with him, I don't have a personal trainer, I've always trained with him growing up. He'd always ask me to go throw out in the yard. He's been tough on me throughout the way to help me get better, and I appreciate him for that. He's tougher on me than anyone else. Besides that, it's no different having him as my coach because he's a defensive coach, so not that much changes with me, but it's a good experience."
What lessons have you learned from him? "He's always taught me if I throw a touchdown or an interception don't get too high or too low, stay even keel. He's always told me to keep my head up if I throw an interception and if I throw a touchdown, he'll tell me to go throw another one."
Why did you choose to play for South Florida? "My family and I talked numerous times about where I wanted to go, and I chose USF because I know coach [Kerwin] Bell, he was at Valdosta State when they offered me. He got hired at USF as the offensive coordinator and he offered me again, and I trusted him. I really like their coaching staff and it's a good team, so that was a big part of it."
What is something that no one knows about you? "Not a lot of people know that I really love animals. I have a dog and a cat, and we've got all our dogs from the shelter. I always go and help pick them out."
What is it like to play under the lights at Valdosta each week? "It's an awesome experience, unlike any other. Just to have the fan support every Friday is so awesome. I just can't explain it, it gets my adrenaline going."
Follow Rodemaker on Twitter @TateRodemaker
Secondary Content
Bottom Content