Section Branding
Header Content
Savannah Country Day In Rare Air At 8-0
Primary Content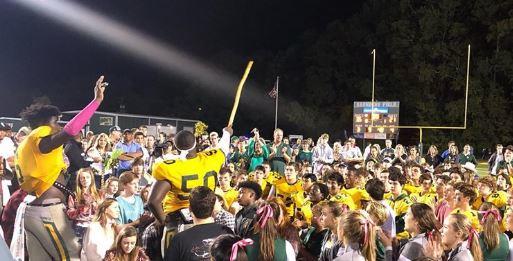 First-year Savannah Country Day head coach Jim Collis has been coaching at the college and high school level for 38 years. It's been time in the Rust Belt and the northeast for both before his time at Westminster. His time with the Wildcats got him a state title in 2015, with his good friend Gerry Romberg, in the overtime thriller against Blessed Trinity at the Georgia Dome.
But it had been 39 years since the Hornets started a season with an 8-0 mark. With their win last week over Savannah Christian, they clinched the subregion crown with a week to spare and will face Johnson County - a team they've beaten already this season-  for the overall Region 3 title in two weeks.
Calvary Day is first on Collis' plate, but we'll get to that in a bit.
The first thing that got me this time around was that Country Day has, max, 35 players on their game-day roster.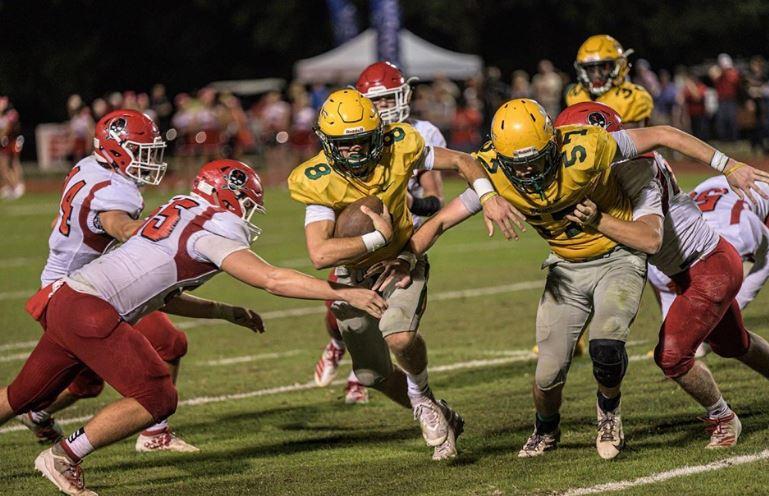 "We had 30 kids in the program when we took over," Collis admits, "but we're up to 35 because the success has sparked an interest in the school and the community. We're going to build something that's going to be very special here."
But when it comes to managing an entire season, it's a delicate dance.
"I think you have to do some self-reflection and self-examination and understand that you're not going to be overusing them during the week," he says. "And you also have to make sure you don't have too much with the physical part with the injuries that can happen -- and we haven't so far -- knock on wood. But when we have had injuries, it's been at the right place at the right time."
Collis has also brought in some young assistant coaches who were getting their experience at the college level and they have brought an additional perspective going in to get the Hornets to this high mark at this point in the season.
"I was really fortunate to land my two coordinators from the college ranks," Collis says. "They're on the cutting edge of what colleges are doing on offense and defense. There are things like the weight training program, pregame activities and pre-practice activities that I have learned from those guys about the game that they brought from their college game to the high school level. 
"Am I shocked we started this way this season? Not really. They all work extremely hard, so it doesn't surprise. I will say it's sometimes better to be lucky than good. We've had a few close games and you have to have some luck on your side. I think, going in to the season, we had the potential of being pretty good."
Collis admits to some speed bumps and the staff has had to re-teach  some of the lessons they're trying to get across on a daily basis. It's not always easy, but he gives the kids credit for looking in the mirror and knowing they have to do a better job and do the right thing all the time.  Yes, it's great to win, but it's better with young kids who learn they have to self-reflect for their actions and do something about it. 
"It's nice for the kids to recognize that," Collis says. "They have had opportunities and bought in totally. It's a cool thing for the staff and it's all about accountability."
With a team that has done something for the first time since 1980 under the glory years when Bill Saunders was coach on the coast, I asked Collis how he's keeping everyone focused on the task at hand and not looking ahead to that rematch in a short period of time.
"Calvary Day is a huge challenge," he says. "They're really good at 6-2, and lost a game to Claxton earlier this season where they had five starters out. We're playing a really good football team. I try to tell the team that we're 0-0. We haven't won or lost and that's how we approach it. If you start thinking you're good, the game will humble you very quickly. I've experienced that as a player and as a coach. We're trying not to let that happen. We'll have our hands full on Friday night."
And we'll be keeping an eye on the coast, and the rest of the state as they chase region titles this Friday night with two weeks left in the regular season.
Play it safe, everyone… I'll see you at the stadium!  
Secondary Content
Bottom Content