Section Branding
Header Content
Winning Makes Everything Better In Metter
Primary Content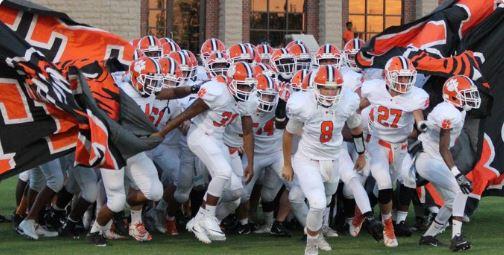 Metter's head football Coach Rodney Garvin took over the fortunes of the Tigers just over a year ago. In Season One of the rebuild, Metter went 6-4 and narrowly missed the state playoffs as a representative of always tough Region 2-2A. Fast forward to 2019, and Garvin's Tigers are 7-1, with their only loss coming 14-7 to region leader Swainsboro.
Garvin, who spent the prior 11 years as the defensive coordinator at Vidalia, will get to see how far his Tigers have come this Friday night when they meet the 6-2 Vidalia Indians in Metter. As fate would have it, the matchup is for second place in Region 2.
"When I took the job here in Metter, it was just the right time My wife was totally on board with the move," said Garvin. "I felt this was a great opportunity for my family and, as a bonus, my mother doesn't live far from here in neighboring Jenkins County." 
Garvin and his assistants go into battle each week with only 46 players. They began the year with 50, but injuries have taken a toll.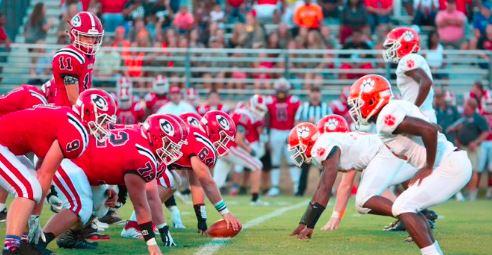 "We are limited in number as far as a Class AA team is concerned, but the kids have bought into what we are doing here and play hard each week," Garvin said. "I have a great staff of assistants around me and I can't say enough about how hard they work every day."
Mitch Nobles is the defensive coordinator, and Eric Mainer heads up the offensive side of the ball as coordinator for the Tigers.
Is Garvin surprised at the early success in year two in Tiger Town? 
"When we moved here, we realized there was work to be done, but there has been success here before," Garvin said. "I knew if we worked hard, did the right things, got the kids excited, we could be successful here." 
There are five teams in Region 2 fighting for four playoff spots: Jeff Davis, Vidalia, Toombs County, Swainsboro and Metter. The key: Win and you're in, lose and hope you get a second chance.
Garvin will meet his former boss, Vidalia head coach Lee Chomkis this week.
 "Lee and I talk every week during the season and I have learned so much from him," said Garvin. "I'm not sure we'll talk before the game this week until we are both done with the game."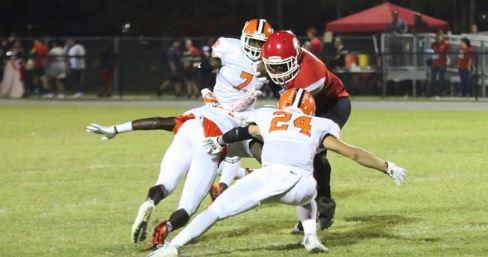 Metter plays defense first and looks for turnovers and opportunities to capitilize on. The Tiger defense is led by T.J. Davis, a 6-foot-4 230-pound senior defensive end, while the offense is led by Ahmod Collins, a 5-8 180-pound senior running back who has rushed for more than 700 yards. 
It will be a fight to the finish in Region 2. In addition to the Vidalia at Metter game this week, Swainsboro will travel to Hazlehurst to meet Jeff Davis, while Toombs County takes the week off to prepare for Swainsboro on Nov. 8.
Garvin likes his football team and is excited about this week's game in the Jungle.
"If we stay healthy, we should be okay," he said.
And everything will remain "Better in Metter."
Secondary Content
Bottom Content