Section Branding
Header Content
Hebron Aims To Keep Making History
Primary Content
There are so many great places to enjoy high school football around Georgia on a Friday night. But, if you are making a list of must-visit locations, Commerce is one you don't want miss. When the Tigers play, an entire community gathers, and time seems to stand still.
Commerce fans are accustomed to winning and they have seen a lot of history. They watched Monte Williams rush for close to 9,000 career yards, and Ray Lamb, the patriarch of the Lamb coaching family, earned 190 of his 249 career victories at Commerce.
Last Friday night, history was made at the stadium that bears the name of the legendary coach when Hebron Christian Academy beat Commerce 21-7. It was the Lions first win over the Tigers. 
"The last two years there have been tight games," recalls Hebron Christian coach Jeff Saturday. "This time the turnover battle went in our favor. We got a fumble, scooped it up and ran 50 yards, and we got an interception in the end zone. It was a bit of a momentum builder for us."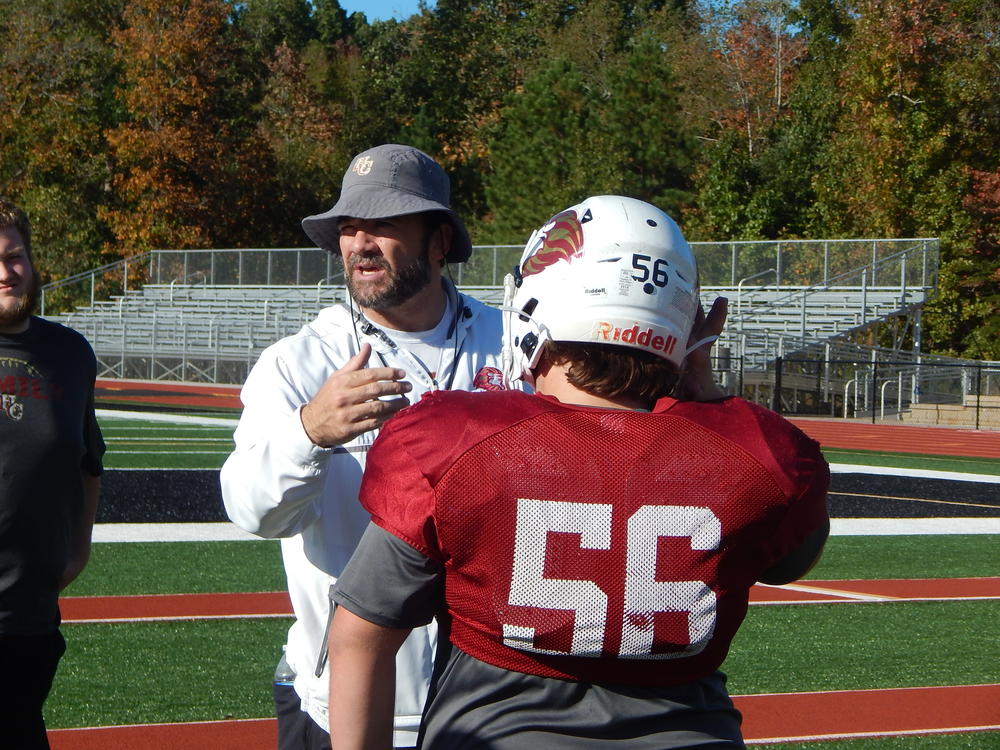 Beating Commerce anytime is a big deal, but when you do it at Commerce, it takes on an even greater meaning. According to Georgia High School Football Historians, the Tigers played their first football game all the way back in 1909, making Commerce one of the oldest high school football programs in the state. Last Friday the Lions were not in the mood for a history lesson. This was a business trip.
"I love the environment at Commerce," says Saturday. "It is Friday Night Lights. I told the kids that this is why you play high school football, for moments like tonight. It was a beautiful sunset. Before the game started I brought them up and said, 'Men, how good is this? You got a beautiful sunset, you got beautiful weather and we have everything in front of us. Let's go execute, let's go win the game.'"
Coming off a 6-6 mark in 2018, Saturday challenged his team with preseason scrimmages against Wesleyan and Discovery. The season opened with back-to- back road games at No. 3 Clinch County and No. 7 Holy Innocents'. The Lions lost the first two games, but haven't lost since.
The schedule was designed to prepare the Lions for a late-season meeting with Commerce, a team that Hebron has always been forced to look up to in Region 8-A. Now with a record of 5-2 (3-0), Hebron Christian sits in the driver's seat in their subregion.
"We're a team that, if we execute, we will be a team that nobody wants to play," says Saturday. "It's all built on execution. We lost to Clinch County and we lost to Holy Innocents'. Both of those squads aren't losing many, so no shame in losing those games. I told our team that you got to believe and if you play well you give yourself a shot against anybody."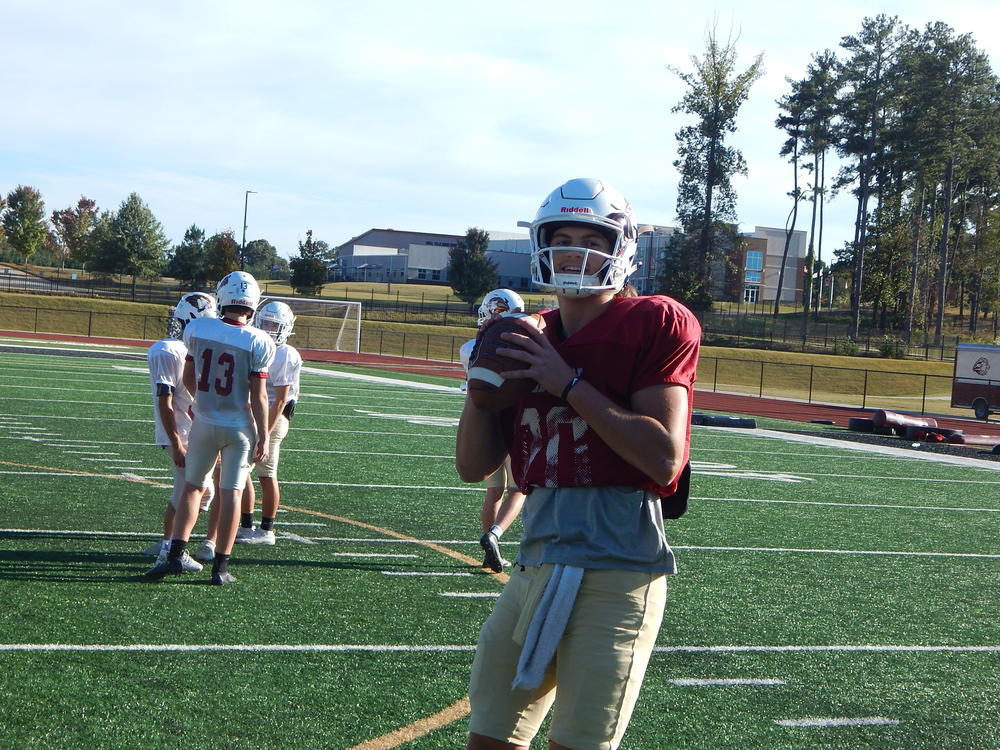 If Jeff Saturday sounds like a man who loves what he is doing, it's because Jeff Saturday is a man who loves what he is doing. After a 13-year NFL career that included a Super Bowl win and six Pro Bowl appearances, Saturday settled into the role of NFL Analyst at ESPN, while moving his family from Indianapolis to Georgia. His son Jefferey enrolled at Hebron Christian and Saturday joined the coaching staff. He became head coach in 2017. 
"I jumped in, I love coaching and I have enjoyed it," says Saturday. "Every year, we feel like we are making progress. We won a playoff game last year for the first time in school history. At Commerce last week, we had our first win over them. Now, hopefully, we will go beat Riverside Military and give ourselves a shot at playing for the region against (No. 1-ranked) Athens Academy. We have to build this thing the right way from the foundation, build it up. That is what we have been trying to do."
A native of metro Atlanta, Jeff Saturday attended Shamrock High School in DeKalb County. He credits the men who taught him the game, with his approach to football and his desire to be a coach. Stephenson head coach Ron Gartrell is in his 32nd season coaching in Dekalb and was Saturday's coach at Shamrock.
"I still talk to Ron Gartrell," says Saturday. "I just love that he is still at it. He's an incredible coach and even better man. I love what he does for his players by helping them secure an education through college. There is not a better one. He is an unbelievable human being. I still talk to coach Jeff Rowland, who is over at Pope now and has won a bunch of baseball state championships. I have been around guys who have been successful. I just try to mimic what they taught me in DeKalb County. Not just what they taught me on the football field, but what they taught me about being a young man. They are men who definitely impacted my life. That's why I wanted to coach high school football, to make a difference in a young man's life and help him be a better man."
The Hebron Christian offense is a potent one thanks to the leadership of junior quarterback Colten Gauthier, who has thrown for 1,423 yards and 10 touchdowns, while rushing for five more scores. At 6-foot-3 205 pounds, Gauthier has offers from South Carolina, Miami, Central Florida, Georgia Tech, Kentucky and Duke.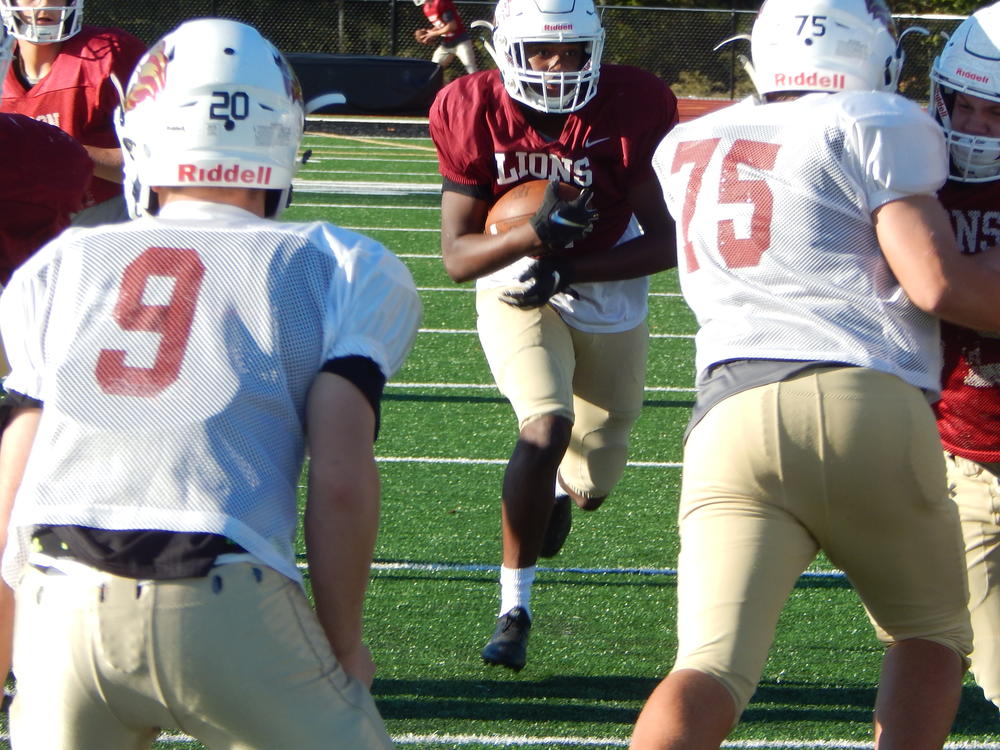 His favorite target is senior wide receiver Donnovan Moorer, who has six touchdown catches this season. The Lions have an excellent ground attack with junior running back Demetrius Rogers, who has rushed for six touchdowns this season.
On defense, the college scouts are keeping an eye on senior Winston Gassant who leads the team with 75 tackles. Gassant, a Tennessee Tech recruit, is also a standout on offense with six rushing touchdowns.
It has been five years since Saturday's last NFL season. Spending his career as the center for Payton Manning in Indianapolis and for one season with Aaron Rodgers in Green Bay, you might think it would leave his team in awe. Well ... not really.
"No, the kids will bring up my YouTube sometime," says Saturday. "They know Payton (Manning) and Reggie (Wayne), but even those guys to them are ancient. They know me as coach. That is the relationship that I have with them and I appreciate that so much. I look at them and tell them that whether it's in football, recruiting or education, that I have literally sat in their seats. They know that I want what's best for them and I will share any and all that I can to help them to get and attain their dreams and goals."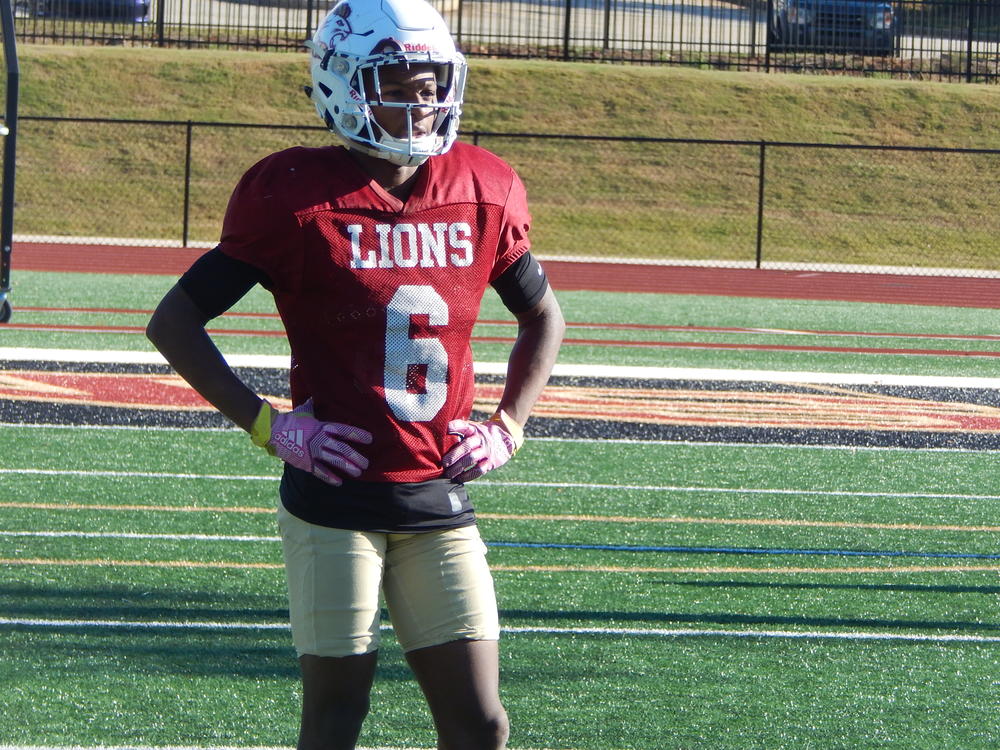 A week after making history at Commerce, The Lions are poised to make more. They will host Riverside Military Academy this Friday night and a win will lock up Division B of Region 8-A. Saturday reflected on how far his team has come.
"I told them, 'I made you play two of the toughest teams in the state for the first two games,'" says Saturday. "'How are you going to respond? Nobody is going to feel sorry for you.' And they never blinked. I told them that I had a plan and to trust it. It didn't look good then, but we would be better for it long-term. Hopefully we will continue to get better and we can do something good Friday night and give ourselves a chance to play for the region championship."
This week Football Fridays In Georgia will feature a showdown in Region 7-4A, as the Marist War Eagles meet the Flowery Branch Falcons. It all gets started at 7:30 p.m. on the great GPB!
Secondary Content
Bottom Content