Section Branding
Header Content
A Year of Firsts Continue at North Murray
Primary Content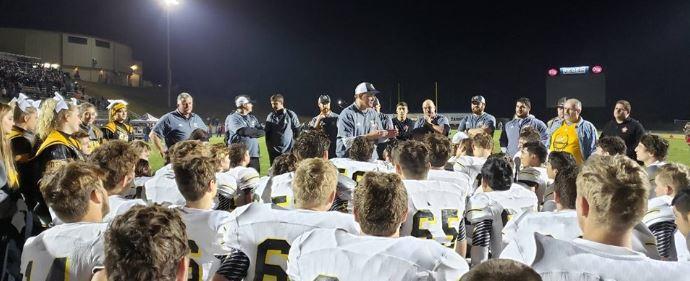 Let's go back a few weeks…
On Sept. 20, North Murray went to the Reeve and beat Calhoun 31-7. It was one of "those" wins for the Mountaineers -- the first in school history against the Yellow Jackets and it ended Calhoun's region win streak at 139. They hadn't lost a region game since 2001 and hadn't lost a home game since 2018 in the playoff semifinals against Peach County.
But, with that and ever since, Preston Poag's team has been in charge of their own chase for a first-ever region title.
"We played Rabun County to start this season," Poag says, "and they're a good team -- this year and last year they have been. I knew that game was gonna be tough for us again. Then you get to the Calhoun game and, last year, we stubbed our toe in the second half after dominating most of the first half. I always believed we could get wins consistently if we played well. When you have a bunch of seniors like we do this year, you do believe it. I admit that we feel real good about the season so far, but you have to go out each week and prove people wrong." 
Poag came in four years ago and the team has had a .500 record or better each time out. This year, as they prep for their game against Lakeview-Fort Oglethorpe in two weeks, they're off to their best start at 7-1. Some polls even have them ranked in their top-10 in Class AAA for the first time in school history. The Mountaineers are No. 8 in the GPB rankings.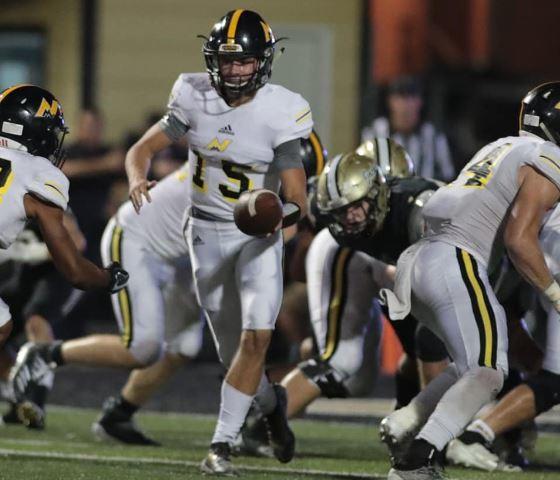 I asked Coach Poag how he would classify himself and what brought him to coaching in high school football with all his college experience beforehand.
"When I coached in college, you're always moving it seems," he says. "As a matter of fact, my wife and I had three kids in three different states. I saw folks who had been at 12 or 14 different schools. I just didn't want to do that. I'm a family guy and that's just a different type deal. When you're in high school coaching, you can mold young men and I've enjoyed it. No matter the position on the field, any really good player or a starter, when that light goes on you love to see that. It could be a special teamer, even, and you see them understand what doing something like football can do for them. No matter where they are on a team, everybody's important and part of it. 
"We have a lot of unselfish players and I'll give you an example. The other night, I went up to one of our wide receivers and was talking to him on the sidelines. I said, 'You don't have any catches tonight.' The player said, 'It doesn't matter, coach, we're winning.' You love to see that kind of great attitude."
Poag coached in college for 12 years and was at Christian Heritage for a year when they transitioned from the GISA to the GHSA. Watching kids grew and never giving up on them, Poag wants to build a program where people do things right- whether that next step is college, or having a family- that's his passion.
"It's been great," he says. "My biggest thing is to get people to believe and buy in. The mentality of the program has changed, and I think we're close. We're still building the attitude and work ethic to make you successful. That's a big thing.
"Watching how the guys practice has been a big thing, too. They know how to prepare for games and do the right thing in the moment in the game. You need older guys and not be a coach-led team all the time. They know they're gonna be held accountable for their actions and we rarely have them doing the wrong thing -- on or off the field."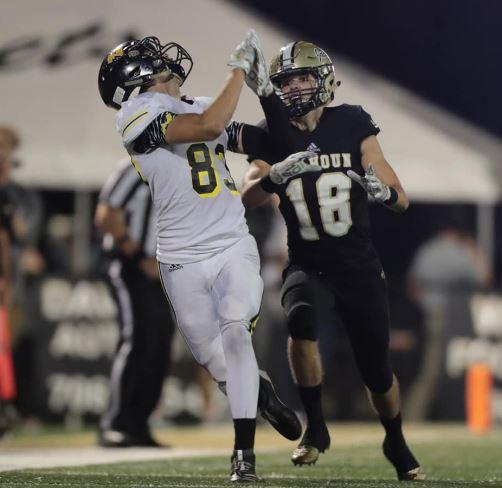 Poag's seniors have played since their sophomore season and that kind of experience, especially this late in the regular season where region games mean so much for the first time in school history, is a big deal. He knows you have to go through all those growing pains and go through games like playing a Calhoun  -- winning or losing against them. But he feels the program is getting closer to where he wants it to be.
The Mountaineers program has only been around since 2009 when Larry Cornelius started the program playing home-and-homes with Locust Grove and River Ridge. Since then, it's been a steady development with programs like Southeast Whitfield and Dalton just over the county line vying for folk's attention on Football Fridays. But Poag has seen the growth first-hand.
"It means a lot… the buzz around the school," he admits. "They've been there in the past, but this year is special. People start recognizing you as a program around the state. It's a great feeling right now, but we can't get caught up in it. Teams will still beat us if we don't prepare to play."
Preston left Christian Heritage after one year to take the job at North Murray and another Poag, his brother Jay, ascended to the head coaching position after being an assistant on the staff. The Lions are having a top-10 season themselves at 6-1 in Class A Private. I had to ask if there's any kind of conversations at Saturday breakfast about "Hey, here's what I did. What did you do," in that kind of brotherly coaching love we see every once in a while.
"Honestly, during football season, we stay kind of separate," he says. "It's just such a busy time. People don't realize how much it takes to prepare on a weekly basis. Saturday is, really, your only day off to recharge your batteries. He's doing well there and had to rebuild it with a lot of athletes graduating. We played them this summer and they've got good athletes. They're gonna do well." 
So, right now, study hall for North Murray involves watching everyone else in Region 6. The game with LFO is a big game -- especially with a region championship and a 2018 loss still fresh in his mind. 
"We'll be ready and excited to play."
You don't doubt that for a second…
Play it safe, everyone… I'll see you at the game!
Secondary Content
Bottom Content