Section Branding
Header Content
Morrow Closes In On Playoff Quest
Primary Content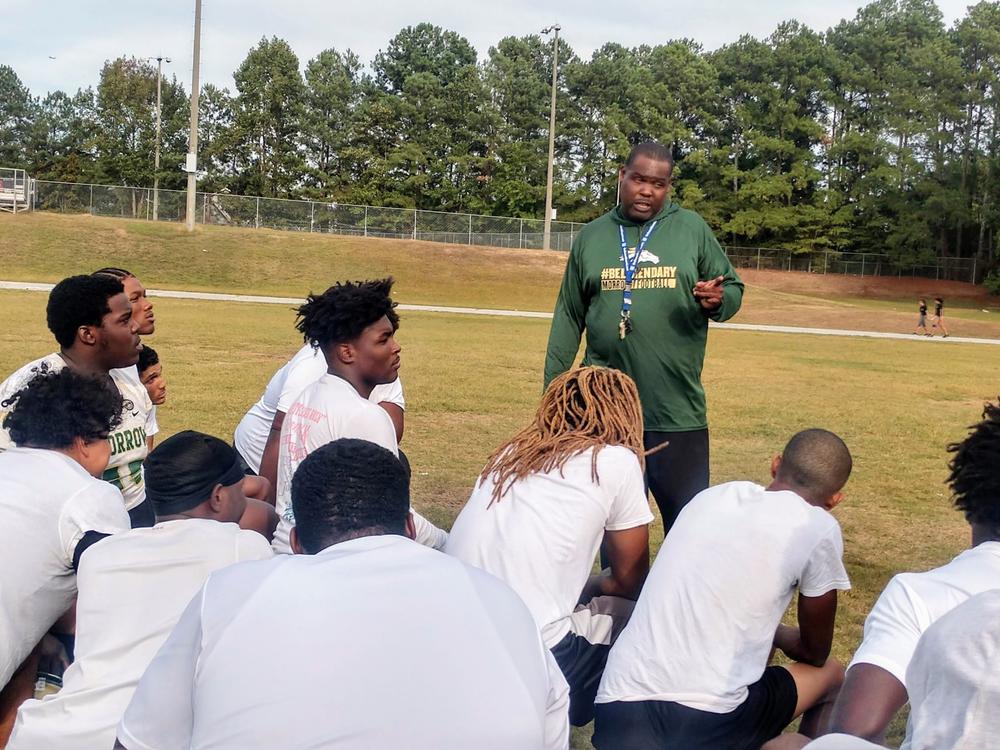 If you are driving in Clayton County and set your GPS to 2299 Old Rex Morrow Road, the route will lead you to Morrow high school. You may ask, "Why is Sam playing South Atlanta tour guide this week?"
In all my years of covering high school football around this state and in the metro Atlanta area, I had covered Morrow games before, but I had never actually been to the school. But, when Mustangs come from behind for a 19-14 win over a storied program like Tucker, you don't just want to write about it, you want to go and see this team for yourself.
Down 14-0 in the second half, Morrow head coach Jerome Weaks, saw his team score 19 unanswered points on the way to a major victory for the program. 
"We've been playing some close ones this season anyway, so I guess it was just time for things to go our way," says Weaks. "We just got in there at halftime, made some adjustments and had a spirited conversation with them. They came back out and executed. We did turn it over four times, and it's almost impossible to win a game turning the ball over four times. We were able to overcome that and finish the game out."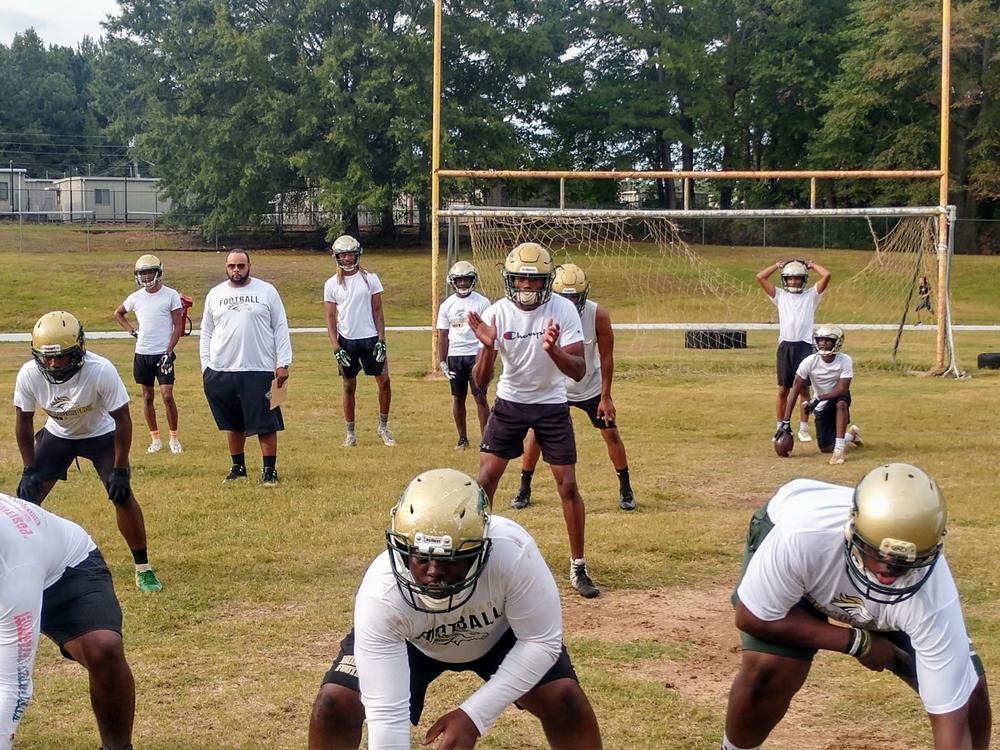 The Mustangs are now 3-4 (3-2 in Region 4-6A) and very much in the hunt for the playoffs. The last time Morrow appeared in the postseason was 1998 -- 21 years and nine head coaches ago. 
The region is made up of teams from DeKalb and Clayton counties, and Morrow is the first Clayton school to beat Tucker during this region's short history. The victory over a state powerhouse is big for the county and the Morrow community. For Weaks it has a deeper meaning.
"I spent 13 years in DeKalb," recalls Weaks. "I had the awesome pleasure of coaching under coach Buck Godfrey at Southwest DeKalb. He is still a mentor to me and I still call him to get his insight into the game in certain situations. It was different at Southwest DeKalb. You had so many guys that you could just fit them into your scheme, you didn't have to develop talent as much. It's all about getting kids to really believe in what you are doing and to work hard. Once you get them to believe and working hard, nothing is impossible."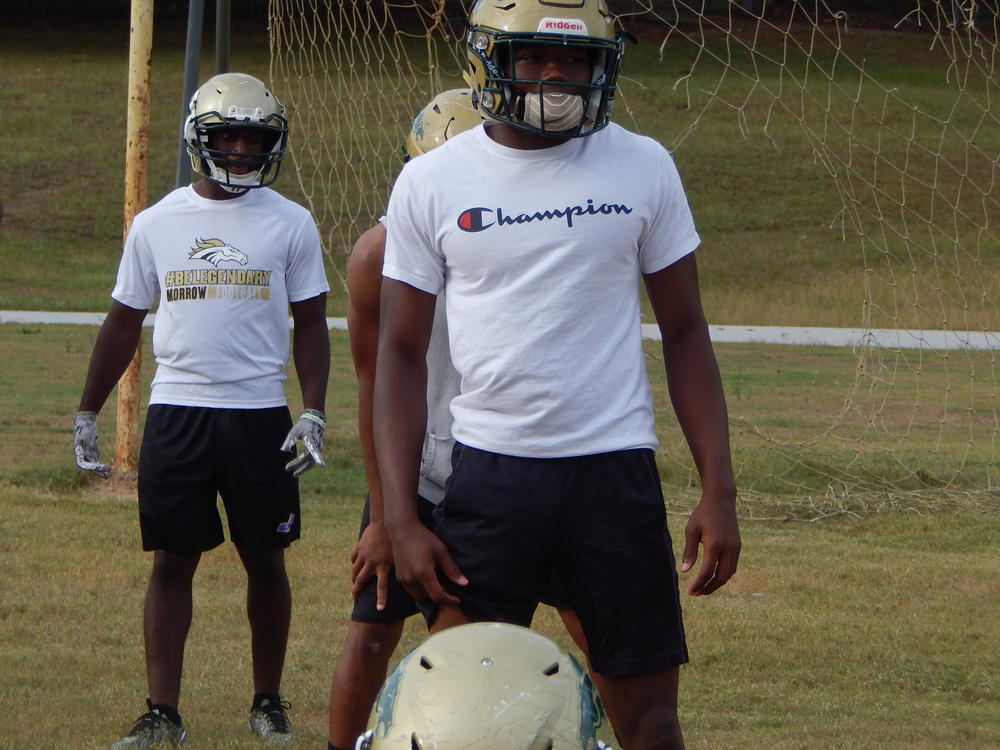 Last week's win was made possible by a defense that held Tucker's offense 20 points below its average. A pair of senior linebackers lead the way for the Mustangs defense. Owein Blas is described as a phenomenal tackler with more than 80 stops this season. His tag team partner Anthony Brett has played lights-out football, and Weaks credits both with being great leaders on the field and in the classroom.
The guy who is giving opposing defenses fits is senior Jimmy Calloway, who this season is starting at quarterback, but also plays wide receiver, safety, returns kicks and he handles punting. Last winter Calloway played basketball and in the spring ran on Morrow's state championship 4x100 relay team.
"You are just blessed to get to see this guy play," says Weaks. "He can play just about every position at a high level and is a leader both on and off the field. He was runner-up on the 200 meters, does the long jump and runs the 100. What can I say … if we had a lacrosse team, he would probably be good at that. Jimmy is just a phenomenal athlete and I'm glad to have him on my side, so I don't have to defend him."
Rated a 4-star recruit, Jimmy Calloway has offers from places like Oklahoma, Virginia Tech, South Carolina, Oregon and Georgia Tech. He is verbally committed to Tennessee and will likely play wide receiver at the next level. When asked if there were players that Calloway reminded him of, Weaks mentioned two of metro Atlanta's all-time greats. 
"We played Morgan Burnett when he was at North Clayton," recalls Weaks. "Guys like Burnett and Eric Berry at Creekside were players who played both ways and make an impact on both sides. Just get the ball into their hands and they could take over a game. Calloway is definitely in that mold."
Jimmy Calloway is among a group of seniors who were ninth graders when Weaks arrived at Morrow. After going 2-8 that season, the Mustangs went 5-5 in 2017 but slid to 3-7 in 2018. Perhaps it is the disappointment of last fall that makes this year's team play with such determination.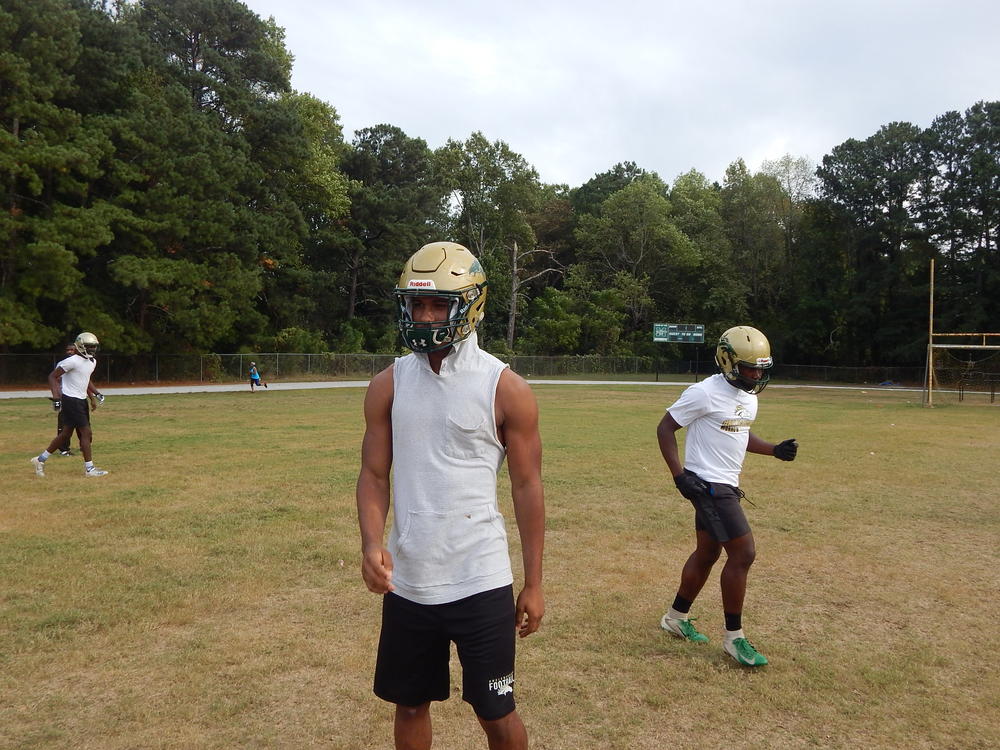 "We had high expectations going into the season," remembers Weaks. "The injury bug really hit us. Unfortunately, injuries do play a factor. So we didn't get the chance to fulfill what we felt was our destiny and our goal. We were so close in my second year. Just one win away from making it to the playoffs. Last year just left a bitter taste in our mouths and our kids are just playing hard together right now."
Morrow's last of three region titles came in 1993 and their only state championship in 1987. Weaks brought with him a team slogan of "#BELEGENDARY." If last week's win over Tucker propels the Mustangs into the postseason the Morrow program could be on its way to brighter days.
"We are trying to catch up with them a little bit," says Weaks. "We have some very talented kids in this area , but the culture of a Tucker is a little bit different. Those kids are used to winning and our kids kind of hit them in the mouth. I have my Dad on my staff, along with a couple more coaches who have coached in DeKalb. We let our kids know that this is the mentality and that this is football. Yes, they are Tucker and we're from Clayton. We are getting closer and we are right on the border now. We are playing some tough football over here in Clayton County.
The Morrow Mustangs will play the Drew Titans Thursday at 7:30 p.m. at Southern Crescent Stadium.
Football Fridays In Georgia will hit the road at Weinman Stadium for a showdown between the Cartersville Purple Hurricanes and Sandy Creek Patriots. It all gets started at 7:30 p.m. on the great GPB!
Secondary Content
Bottom Content