Section Branding
Header Content
Big Picture Important For Mighty Rockmart
Primary Content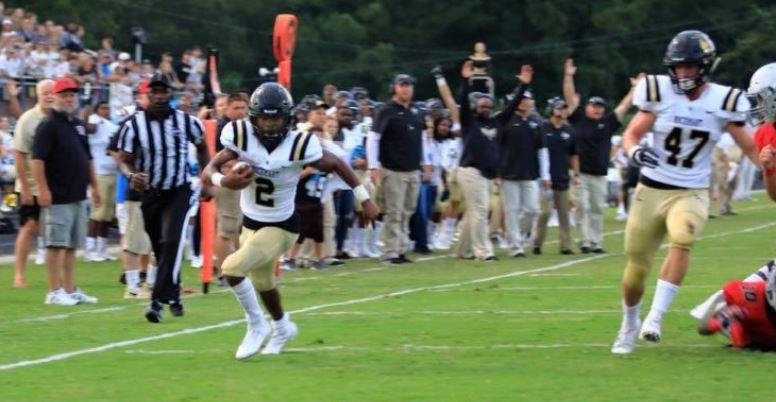 My colleague Tommy Palmer and I have this discussion, pretty much, every single week…
When it comes to classifications, we always seem to figure out that 7A and 2A are the deepest when you're talking about the number of teams that could win the title. In Double-A, specifically, you could look at the entire top 10 right now and put up a case for each and every one of them in the GPB Polls.
So, what did I do? I caught up with No.4-ranked Rockmart head coach Biff Parson in another busy week of seemingly unending busy weeks for him right now as he is at the top of the ladder in some polls and has a rival coming to town. The first thing I asked was: If I would have told you that you'd be 6-0 right now at the beginning of the season what would you have told me? 
"The kids did a really good job in the summer and the off-season and fall camp, and our nucleus of seniors did a good job of leading the younger players in the early part of the season. Cedartown is a big rivalry game with the talent they have. So, going into that game, if we won that game I would have said that we would be 6-0," Parson says. 
Now, two great football towns are going at it Friday when Lindale and Rockmart square off. No. 10-ranked Pepperell (5-1) will bring everyone with them and the Yellow Jackets should have 5,000 in the house for the Region 7 matchup.
Get your tickets now if you haven't already.
"They're very much improved," Parson admits. "They have two quarterbacks that are very athletic. They're a dual threat and dangerous to play, along with a freshman running back who's really cool. They've got two receivers on the edge and an offense that keeps you on your toes. You have to get pressure with just your front against them. Our front five guys have to get pressure on the QB and not dial up blitzes on them. Offensively, we just have to be Rockmart and trust our identity- run the football and throw it." 
And, then, Parson looked at his past and how it has impacted this season and the present.
"We have a dynamic quarterback now in what Javin Whatley is. Last year, he was our running back. He's done a really good job and has been our identity on offense and is a dynamic tool for us. You have to play defense against 11 with him there. We have a big wide receiver in Juke Boozer and a tight end that we can attach and detach (from the line of scrimmage). We have an experienced O-Line, but we do have inexperienced running backs. 
"There'll be games where we start slow but then have an outburst. We'll find a formation and then stick with it. When Heard County led us 14-13, and then punched us in the mouth, that was one of those times. We just hadn't stopped them. All of a sudden, our QB goes for 250 yards running and passing and we're off and going.
"We just have to be sound in all three phases and Coach (Rick) Hurst has his Pepperell team playing well and they have the chance to knock off a number one team. That's what excites them - that chance to beat a No. 1." 
Last season, Rockmart didn't end Game 15 the way they wanted -- losing the AA title game to Heard County 27-6 -- finishing the season 14-1. By Parson's own admissions, there were lessons to be learned about that run:
"With that loss and playing Heard for the second time in a year, you always go back and second-guess the preparation," and Parson was deep in thought for a minute. "You ask questions of yourself like 'Did you give the kids a chance?' We talked about it as a staff after reviewing the film and Heard outplayed us. I'm not giving any excuses to take away from Heard and what they did, but they just got after us.  Our defense played really well when you look at it and we also had the ball at 8-0 in the third quarter and couldn't get it in and at the 1 yard line.
"We continue to trust the process to build this culture and program. 14-1 is nothing to be ashamed of and ultimately you want to bring home a state championship -- that's what you play for. But I have to look at myself in the mirror. If I'm here just to coach and talk about wins and losses, then I'm failing as a coach. It's about more than X's and O's. It's about being good men and being good husbands and fathers and learning to deal with adversity and having good character. It's a life lesson and we're grateful to be in that position. It's just part of the game. It's life and you get ready for the next year. You hope those seniors become better men because of it, too."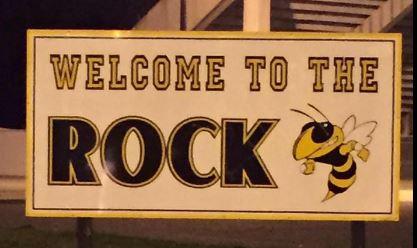 Bottom line is: Sometimes, you could have 100-percent of everything go as you plan, but sometimes, the team you're playing just has everything go right and go their way over 48 minutes. 
So … That Double-A discussion that Tommy and I have -- and others, too … Parson was right there with us … especially dealing with the gravity of this week's game.
"With what you guys do and all the outlets do, you're like: Yeah, they could win it and, yeah, they could win it, too. No one wants to go and play Rabun and Union County in the cold. You want to go and play Dublin? Callaway? Who do you want to play? This is huge this week. Reality is: whoever wins this is, in all likelihood, a No. 1 seed. This year, the way it's structured, you're going to get a Fitzgerald, Brooks, or Thomasville in the second round. Last year, we had to play Bremen, then Jefferson County and Callaway. If you don't get back to where you were, you might have to play all of them on the road."
Nothing like the region coming down to the end like it always does, right?
We'll be watching … and here's your second reminder about getting there early Friday night.
Play it safe, everyone… I'll see you at the game…
Secondary Content
Bottom Content