Section Branding
Header Content
Still Rolling Like A Wagon Wheel At Union County
Primary Content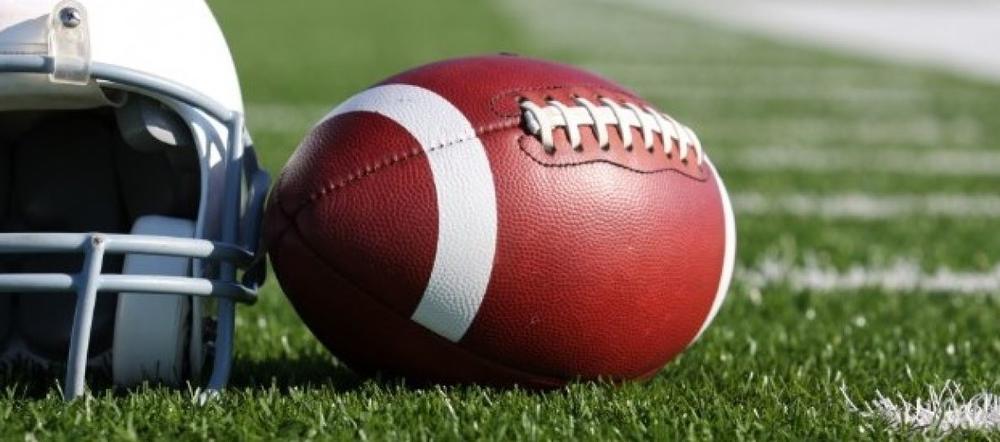 When the calendar changes to October in the North Georgia mountains, you naturally expect the leaves to put on their usual colorful display and mornings require a jacket or a sweater. It happens every year about this time. And if you live around Blairsville you are accustomed to something else -- winning football at Union County High School. Last week the Panthers beat Elbert County 34-14 as their season mark improved to a perfect 6-0.
"Friday night was an exciting night for us here," says Union County coach Brian Allison. "We hosted Elbert County. You know Elbert County is traditionally a really good football team and they were Friday night as well. It was 14-14 at the end of the third quarter, we scored 21 points in the fourth quarter to get the win."
A home victory by the Panthers normally brings with it a postgame routine of thanking the band, huddling with Coach Allison on the field, before spending time with family members and schoolmates. After the on-field rituals, the team heads for the locker room and then it happens.
"So rock me momma like a wagon wheel
Rock me momma any way you feel
Hey, momma rock me."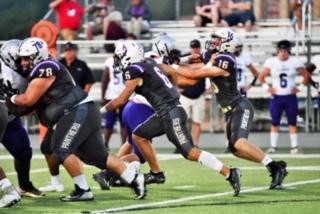 If you are like me you can't help wondering, how does a song about a guy hitchhiking from New England to North Carolina end up being the postgame celebration tune for a high school football team in Blairsville?
"I don't know how it happened," says Allison. "For whatever reason over the past several years, after a win our kids get back into the locker room and they play "Wagon Wheel." You know that song? I just know that's what we play in the locker room. I have no idea what got that started it. I think it's John Denver or somebody like that."
To be accurate the Union County Panthers are singing along with the latest remake of "Wagon Wheel," by Darius Rucker. The chorus to the song was written by Bob Dylan decades before anybody in their locker room was even thought about. If winning is what causes this crew to break out in song, and "Wagon Wheel" is the song of choice, then everybody should know every word, because this program has been a rollin' in recent years.
Last season the Panthers finished at 9-2, ending with a first round playoff loss to Bremen. The rising seniors set goals for 2019. 
"We had a good off season," recalls Allison. "During the summer our seniors got together with a local businessman. He is a very good leader and he did a three-day leadership meeting with our seniors. The players got to spend about 45 minutes per day with him. They set their goals, talked about leadership and they talked about how to attain those goals." 
Brian Allison is a Union County grad who is in his second tenure as head coach. He led the Panthers for six seasons before going to Winder-Barrow for six seasons. Now in the 12th season of his return to Union County there is something that Allison has not seen as a player or coach. That is because the last time Union County won a region championship was back in 1973.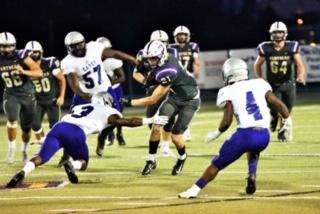 This year's team wants to win 10 games and the region championship. If defense wins championships the coach has to be encouraged by what he saw last Friday.
"I think they are a bend-but-don't break type defense," says Allison "Last week we gave up 57 points against Putnam County and they didn't like it. This week they came out and only gave up 14 points to Elbert and they were able to make them drive for those points. As the game went on we just hung in there with them, caused a few turnovers and I think it changes the game when we can do that."
When you talk about the Union County offense, the tone of the coach's voice changes. The Panthers offense is high-octane and has scored more than 50 points three times this season. The guy with the keys to the car is 6-foot-2, 175-pound senior quarterback Pierson Allison. 
"I think he is a super competitor," says Allison. "You wouldn't know it to talk to him off the field, but for whatever reason, when the lights come on Friday nights his competitive nature just comes out. He's taken ownership of our offense. He has done a good job of putting our team in a good position to be successful." 
In case you haven't figured it out yet, Pierson Allison is the son of the head coach. Brian Allison has a right to stick his chest out when you look at the season Pierson is putting together. He has completed 98 of 144 attempts for 1,880 yards, 22 touchdowns and only one interception in six games. Coach likes the numbers, but is equally as proud of the quarterback's football IQ.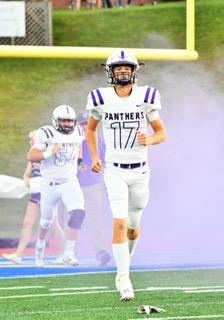 "Obviously he has learned a lot being around it with me," says Allison. "It's not one of those things that when we go home we talk about it a lot. Both of us try to leave it at the field. He has been running this offense since he was in the sixth grade. Pierson has played football basketball and baseball. To be honest with you, I felt like basketball was going to be his best sport. Our receiving corps, all played basketball with Pierson since they were in recreation ball (fourth and fifth grade). They have been playing basketball and football together for a long time."
So, what better way for Pierson Allison and his fellow seniors to finish their time at Union County than to complete their mission and win the first region title in 46 years. Standing in the way is arch-rival Rabun County. The two schools are located 41 miles apart and will meet for the 53rd time on the final week of the regular season. The Wildcats have won the last five meetings.
"Rabun is one of the best teams in our region," says Allison. "They have been ultra-successful for the past five, six, seven years. Rabun has had some really good players and good coaches go through there. I think they are more talked about in the off-season and not so much once the season gets going. I've been doing this a long time and I have had situations where we are not ready for a game and get upset by somebody. That is the biggest thing that I want to avoid. Rabun is a really good football team, and I know that our guys will be excited when that week gets here."
The Union County Panthers have this week off and will be back in action Oct. 18 against Banks County.
This week Football Friday's In Georgia will originate from Atlanta's Lakewood Stadium, as the 4-2 Douglas County Tigers meet the 4-1 Mays Raiders. It all starts at 7:30 p.m. on the Great GPB!
Secondary Content
Bottom Content