Section Branding
Header Content
Category 4 Hurricane Brewing in Fitzgerald
Primary Content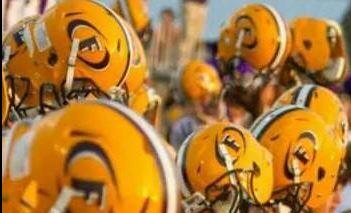 At the midpoint of the 2019 season, the Fitzgerald Purple Hurricanes of Coach Tucker Pruitt have reeled off four straight wins, and head into their Region 1-2A schedule this week with an impressive 5-1 mark. The lone loss came at the hands of neighborhood rival and Class A's No. 1-ranked team, Irwin County 35-8 in the second week. 
"We're getting better every week," said Pruitt. "We only returned four lettermen on offense and five lettermen on defense this year, but our players have made a total commitment in the weight room and on the practice field and are working hard to be a good football team." 
The purple and gold Hurricanes are loaded with players who love football.
  "I like our team," Pruitt said. 'We are not loaded with a bunch of super talented athletes, but what we do have is a group of players who are tough physically and mentally and love to play football. They are just a great group of good high school football players."
Pruitt did mention two outstanding players this year for the Canes: Chance Gamble and Tony Duffie. Gamble is a 6-foot-1, 160-pound junior wide receiver, while Duffie is a 6-foot, 340-pound senior defensive stalwart who is a state wrestling champion.
"They are both just really good high school players," said Pruitt.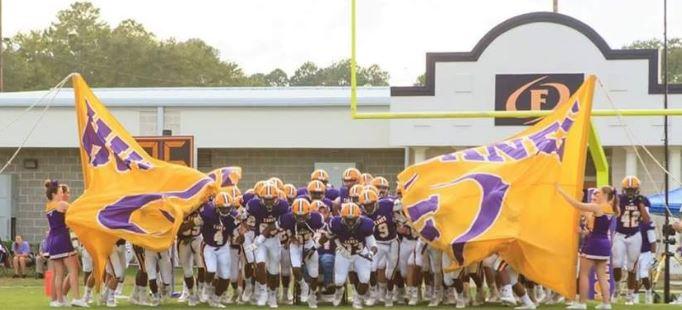 Fitzgerald plays in one of the toughest Class 2A regions in the state. In addition to Fitzgerald, there is Thomasville, Brooks County, Early County and Berrien. 
"It's tough to play in this region," said Pruitt. "The region is always competitive. Everyone in the region has great facilities, awesome crowds and I have great respect for every team we play."
Fitzgerald opens their region schedule this week at Berrien in Nashville, and then welcomes the Thomasville Bulldogs to Jaycee Stadium, considered by many as one of the finest stadiums in South Georgia. 
The Canes head to Blakely to meet Early County in week three of their region schedule and close out the regular season by hosting Brooks County in Fitzgerald.
Fitzgerald will take Nov. 8 off, while other Region 1 teams spar for playoff positions. 
Pruitt said, "We'll take that week off to get well or hopefully to scout our first-round opponent, if we make it. This is such a tough region. Just take a look at the schedules of all of the teams in this region and the teams they play each year other than our region schedule."
Pruitt is in his third year as head coach of the Purple Hurricanes and has an overall record of 19-12. He's taken his team to the playoffs the past two years, and 2019 should be no different.
The other game slated in Region 1-AA in addition to Fitzgerald-Berrien this week, is Brooks County at Thomasville. Early County takes this week off to prepare for Brooks County next Friday night.
Secondary Content
Bottom Content