Section Branding
Header Content
Shiloh Into Uncharted Territory With 5-0 Start
Primary Content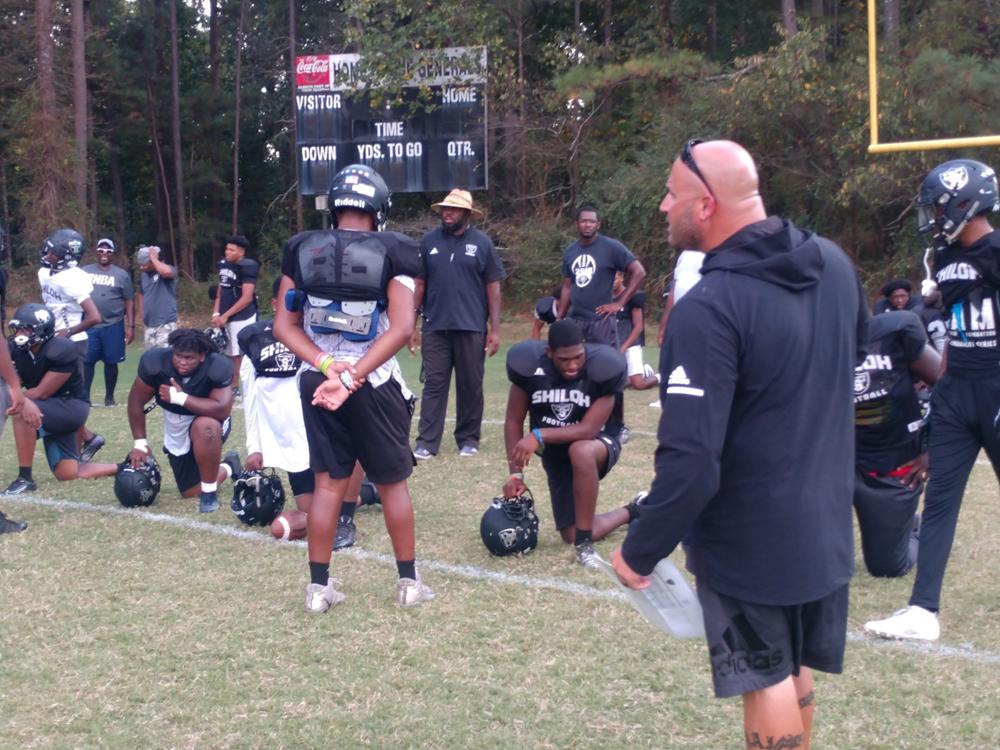 I have covered high school football for many years and I have seen a lot. One of the things that continues to make it fun for me is when I get to see something happen that I haven't seen before. What's even better, is when it's something that nobody else has seen before.
Such is the case for the football team at Shiloh High School, which after last Friday's 42-12 victory over Lithonia is 5-0 for the first time since the school started playing football in 1984.
I stopped by practice this week and saw a group going through the paces in a businesslike manner that suggests that the 5-0 start is totally intentional, no accident to see here. Then comes the best part, the coach, who is new, was working in Florida last season. 
Santino "Tino" Ierulli had reached a crossroads for life and career. He had thoughts of seeking a college coaching job, but decided to stay in high school ball and jumped at the chance to come to Georgia when he saw the opening.
"This was a 7A program in Gwinnett County," says Ierulli. "I looked up their Hudl film, watched some of their players and felt like they had a tremendous amount of talent and had a lot of kids coming back. I felt like it was a gold mine to come here."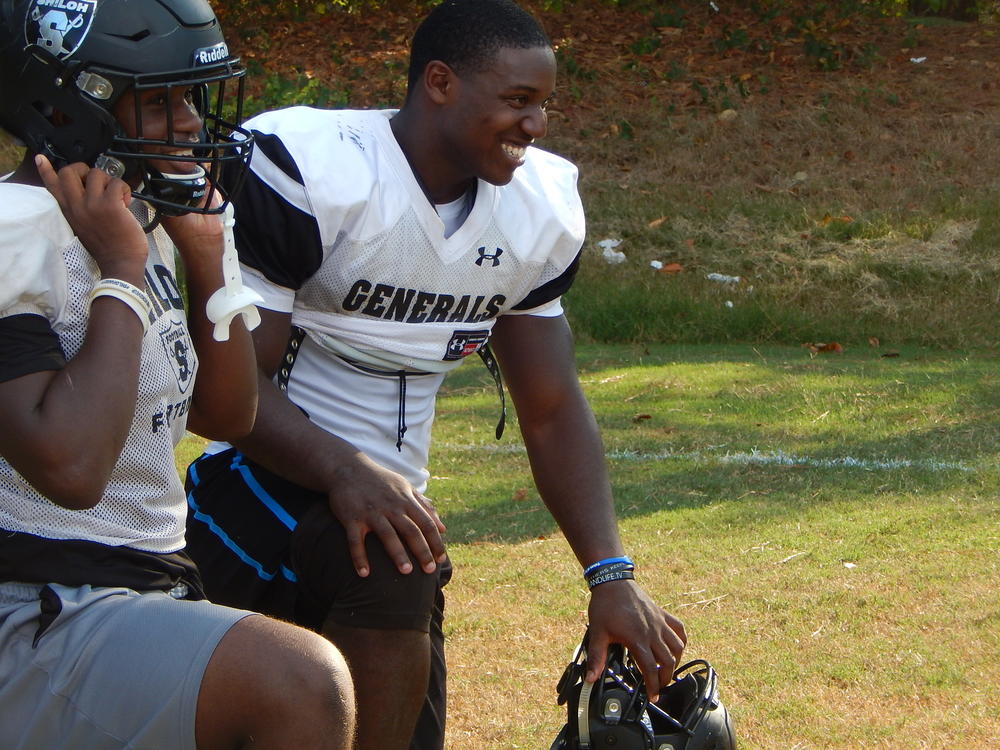 Gold mine? That's hardly a term that would be pinned on the Shiloh program upon first glance. The Raiders last posted a winning season in 2003. That was also the last time Shiloh made the playoffs. Five  head coaches have come and gone since that season.
Enter Irulli, whose team has a motto,"We're all we've got; We're all we need." 
Somewhere within that motto lies the key to the change in fortune for Shiloh, a program long plagued by talented players who chose to transfer to greener pastures. 
The new coach arrived in February and found a nucleus of seniors who had been through a 2-8 season in 2016, a 1-9 season in 2017 and another 2-8 season in 2018, yet they stayed. It may seem strange to some, but the turnaround at Shiloh is largely a product of one fundamental ingredient -- commitment.
"When I got here, I pulled the seniors aside," recalls Ierulli. "I told them how much I respected them as young men and that it showed a lot of character and integrity. They stuck with their program, going through the seasons that they have been through, with all the loses. It says a lot about the kids that decided to stay here, and stayed true to Shiloh. When I got hired they welcomed me, and never had any problems. The kids have been great and they are buying in."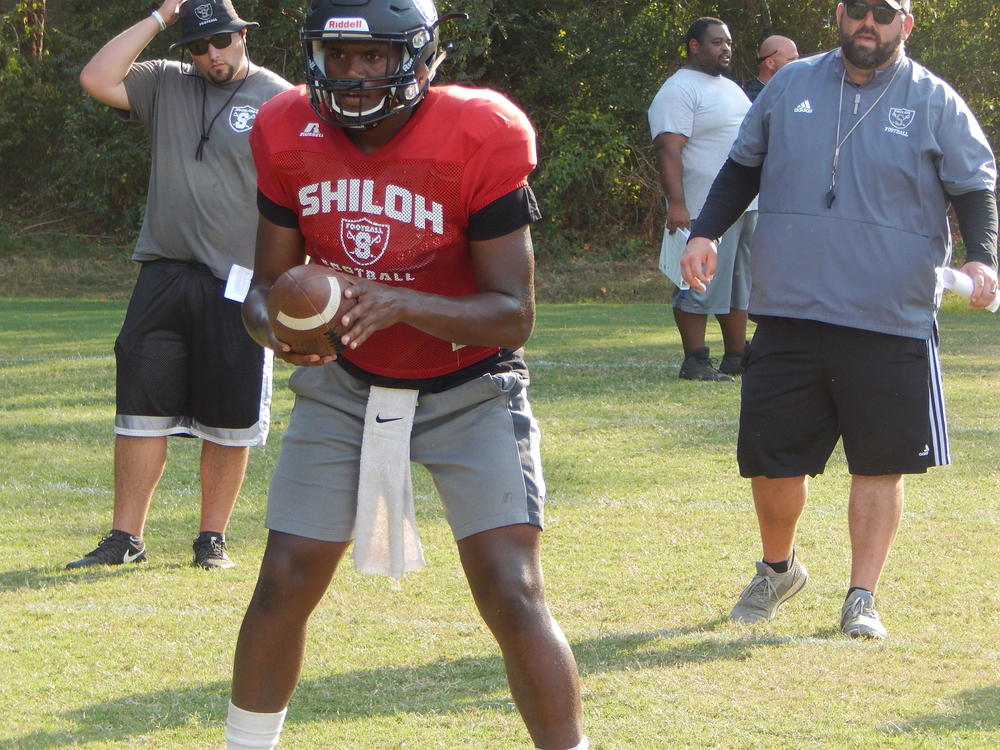 Spring practice went well, including a spring game win over Lassiter. The Shiloh boys won the state track championship and seven members of that track team are playing football this fall. Ierulli credits the support he has received from the school administration for the team success on the field and in the classroom. It has allowed the first-year coach to set some lofty goals.
"We set a team goal to go to the state championship game and win it, not just go and attend it," says Ierulli. "Looking at the talent that we have and coaching that I was blessed enough to get, we have an opportunity to go undefeated and go for a state championship in our first year. The talent that we have in our freshman and sophomore classes is ridiculous. I think that because of the success that we are having so far, we will have the ability to retain a lot of these players. We are not going to lose these players, like they have in years past."
Last Friday night, two of those seniors lead an offensive unit that racked up 421 total yards in the win over Lithonia. Senior running back Arthur Rodgers Jr. was responsible for 193 yards on the ground and two touchdowns.
It was another solid start for senior quarterback Vince Goffney, who's consistent play has been a major part of the Generals success.
"Vince started last year and I guess he struggled a lot," says Ierulli. "We brought him in, sat him down and told him that he had to forget all of the stuff that has happened in the past. Your best tool is going to be short-term memory. If you throw a pick-six, who cares? It's over and done with. If you throw the gam- winning touchdown, who cares? it's over and done with. You just have to focus on the next drive and the next play. I told him that nobody was going to get upset with him. So far he has thrown 12 touchdowns, for over 700 yards and only one interception. He is doing a heck of a job for us."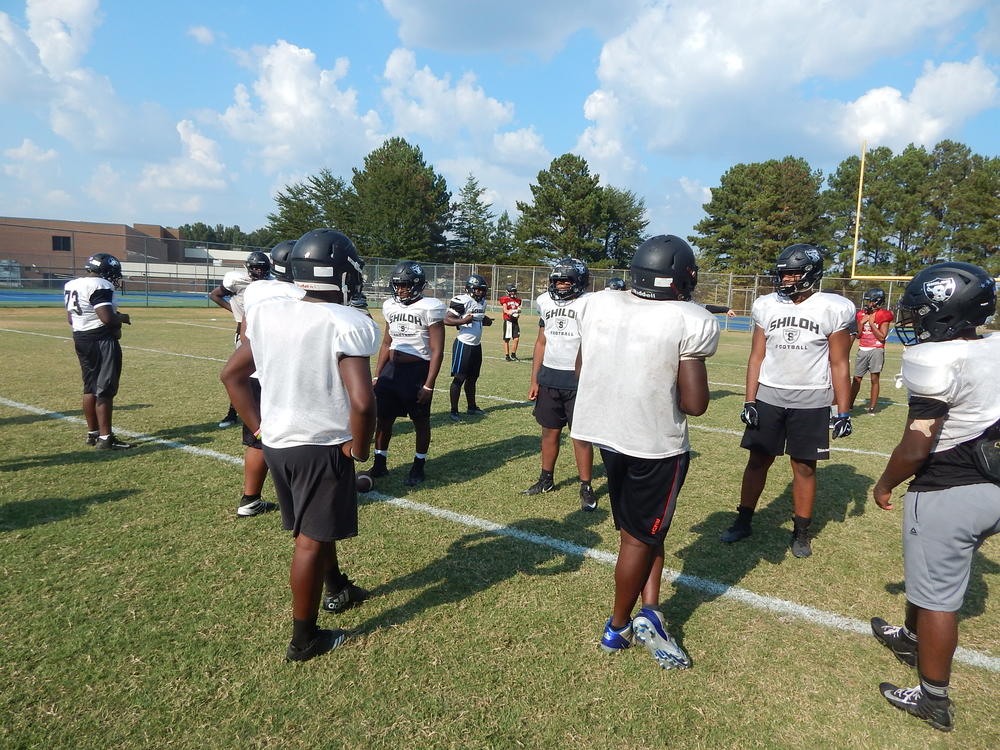 The Shiloh defense can best be described as opportunistic. Last week the Generals forced eight turnovers, three of them interceptions. While that may be impressive, the coach is equally as proud of the work of the special teams, which blocked three punts last week.
"We have a 25-minute period each day at practice," says Ierulli. "We just hone in on special teams. We like to emphasize that it's an important phase of the game. That unit has taken ownership and we had three blocked punts last week."
This week Region 8 play begins and when you get off to a 5-0 start, it's hard to sneak up on anybody. The Generals will hit the road to take on an improved Rockdale County team Friday night. The team that went 2-8 last season now has a motto of "We're all we got; We're all we need." Thanks to a group of seniors who stayed true to Shiloh, this team has more than enough.
This week Football Fridays in Georgia will spotlight a DeKalb County showdown as the undefeated M.L. King Lions meet the Stephenson Jaguars at Hallford Stadium. It all gets started at 7:30 p.m. on the great GPB!
Secondary Content
Bottom Content