Section Branding
Header Content
Five Questions: Jones County QB Hunter Costlow
Primary Content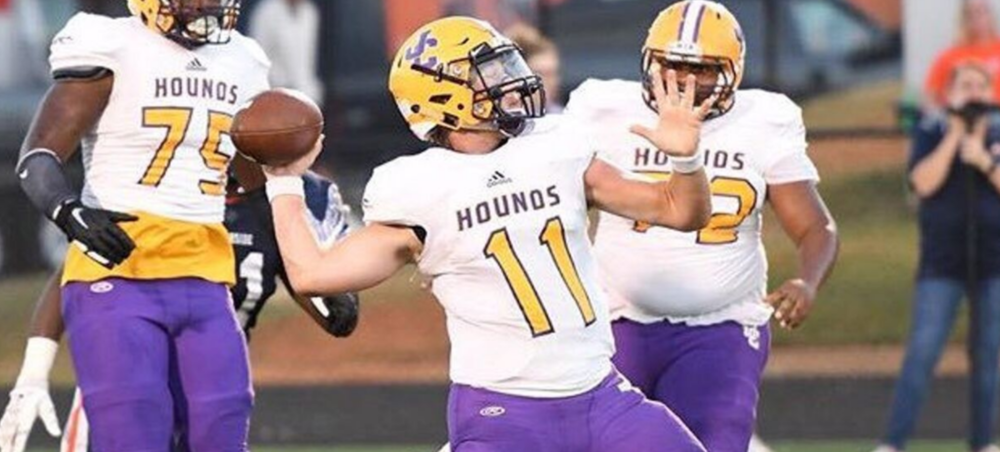 Hunter Costlow is a starting pro-style quarterback for Jones County High School in Gray. The 5-foot-8 1/2, 212-pound senior is currently on our list of top-10 players below the radar in the state. Costlow helped the Greyhounds win their first five games of the season and was 10-for-17 for 273 yards and four touchdowns against Woodland.
Costlow received his first collegiate offer from LaGrange but he is also getting looks from South Alabama, Wofford, UT Chattanooga and a few others. He hopes to hear from more schools as the season goes on. 
Coach Mike Chastain said, "He's a good player. It's been tough on him this season because he's had to learn a new system and that's hard as a senior because he's comfortable in what we were doing, but he's jumped on board and learned it. It's hard work but what he's going through has paid off and he's going to continue to have a better year as he gains more knowledge of what we are doing now."
When it comes to preparing him for the next level coach Chastain said, "Our offense prepares QBs for the next level in general because of the decisions he has to make. At the next level there are very few teams that aren't asking QBs to make decisions for them, and in our offense he's the guy."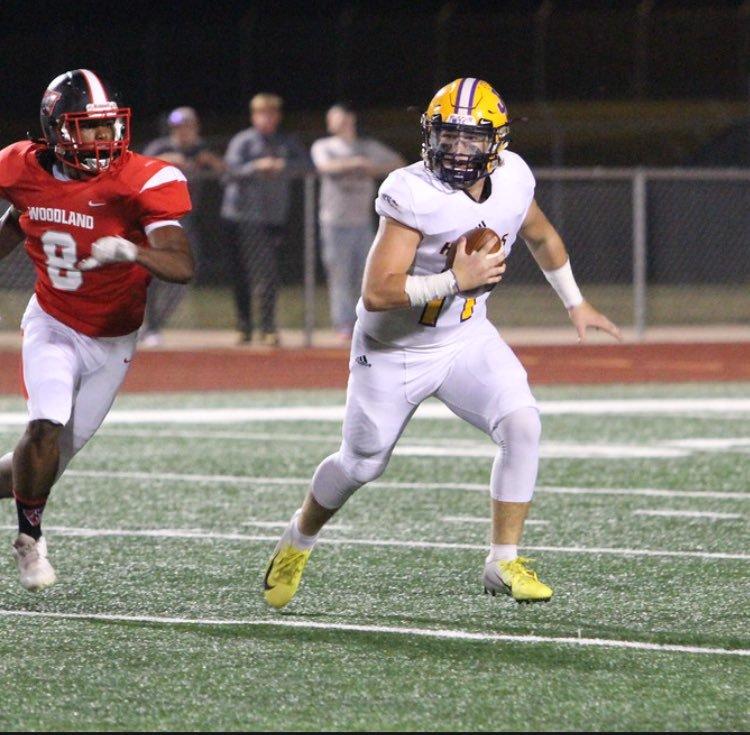 We caught up with offensive standout to ask him a few questions.
What are you looking for in a college? "Really it's just a school that's willing to take a chance on a kid that's undersized. At the same time, I've got to look at the academic prospect of it. Does the school have good academics? Are the teachers good? I want a home feel to it. Is it somewhere I want to spend the next four years? All those different things add up to where I'm signing."
Who is your role model? "Baker Mayfield, by far, because we just have so much in common. He had to walk on at two different places because nobody wanted him because of his height, which is what I'm going through right now. We just relate so much, and he defied the odds so I'm just trying to do that."
What is the best part about being a senior this season? "Well like anything in life it has its ups and downs, but it definitely teaches you that you have to look forward to moments in life whether they're little or big. You have to cherish every moment for what it is. I think that's the biggest lesson it's teaching me right now and you're only guaranteed ten games, so you got to play every game like it's your last. Everything means more and it goes by so fast."
What is something on your high school bucket list? "Mostly a region championship and then we'll go from there. I'm not going to say what comes after that, we all know what comes after that, but right now it's just winning each game every week and then the region championship will happen if it happens."
 What is it like to play under the lights at Jones County each week? "It's one of the mostindescribable feelings. If you've never been to one you wouldn't know but it's crazy. The whole town is one of those football towns, everything in the city closes down and everybody comes to the game. I'm definitely blessed to have spent my four years here and I look forward to a few more at home and then I'll definitely be coming back when my time here is done. It's just great to be here on Friday nights."
Follow Costlow on Twitter @CostlowHunter
Secondary Content
Bottom Content