Section Branding
Header Content
Griffin Continues To Thrive Under Reid's Regime
Primary Content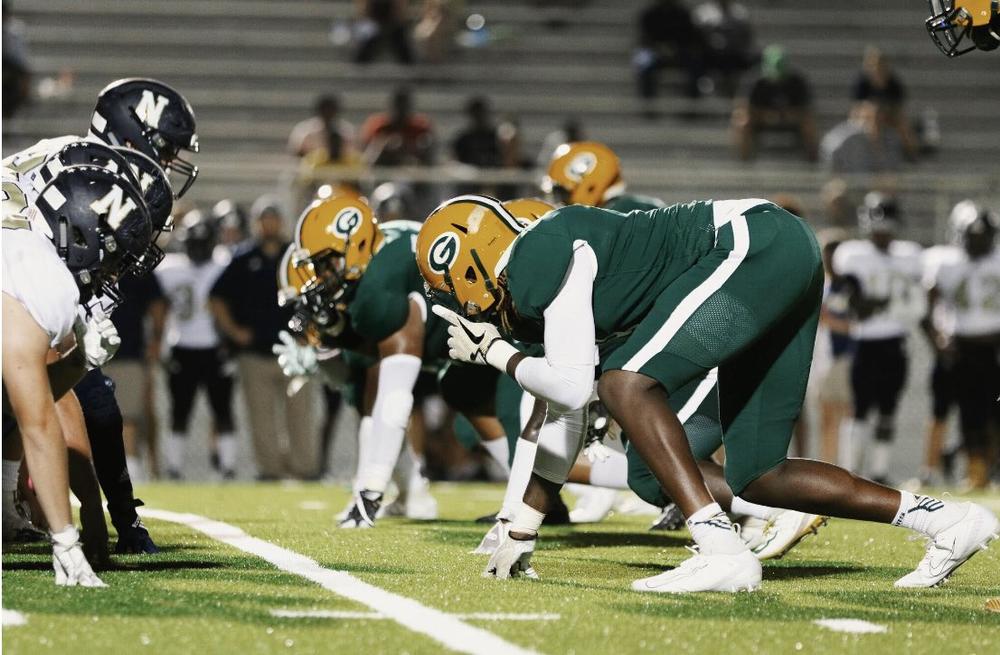 Just three games into his tenure as head coach at Griffin and Kareem Reid has a smile on his face. His Bears pulled out a 7-6 victory at Newnan last week to remain undefeated at 3-0.The coach has discovered that winning in Griffin has it's perks, literally.
"I pulled up to Dunkin' Donuts, and they said, 'Hey Coach,' and I'm thinking 'wow,'" recalls Reid. "I got free coffee this week because I beat Newman, so things are good. You know, America runs on Dunkin'." 
What makes the win even better for Reid and his coaching staff was that the team had to play through a bit of adversity.
"I had to suspend two starters, so we were not at full strength on the offensive and defensive lines," says Reid. "We knew it was going to be a struggle. We didn't have a great week of practice. I told the coaching staff that we are going to have to coach our kids through this adversity, because I saw it coming a mile away. Our focus wasn't there in pregame, like I wanted it to be."
Whenever I think of Griffin and Newnan my thoughts race back to the first time I attended a game between the Cougars and the Bears. Coaching legends Lloyd Bohannon of Griffin and Newnan's Max Bass were leading two of the top-ranked teams in the state. I had never seen so many high school football players that looked to be the same size playing in the same game. It had the feel of a college game and the stadium was packed.
According to the Georgia High School Football Historians Association, last Friday's game was the 51st meeting between Griffin and Newnan. The Bears hold a 31-20 advantage in the series. Kareem Reid admits that he didn't know much about the history between the two schools, but is quite proud of what he has managed to accomplish against those folks from Coweta County.
"It was a big game for us because they presented our best challenge to date in our season," says Reid. "I knew we would have to come in prepared because Chip Walker always does a great job. I was in the same region with Newnan when I was at Westlake. We played against Newnan three years in a row, and the last two times Chip Walker was the head guy and we had success. I beat him both times. I've never lost to Newman. I am 4-0 now."
Oh yeah, Westlake, where Reid-coached teams won three region championships in three years. It would be a dream job for any coach. 
"I was working in a large program with a high profile," recalls Reid. "There are a lot of alumni who have influence throughout the city. You are under that microscope, you are in that pressure cooker every week and they have high expectations. It was a good training ground for me. I definitely appreciate all of the highs and the lows that I went through."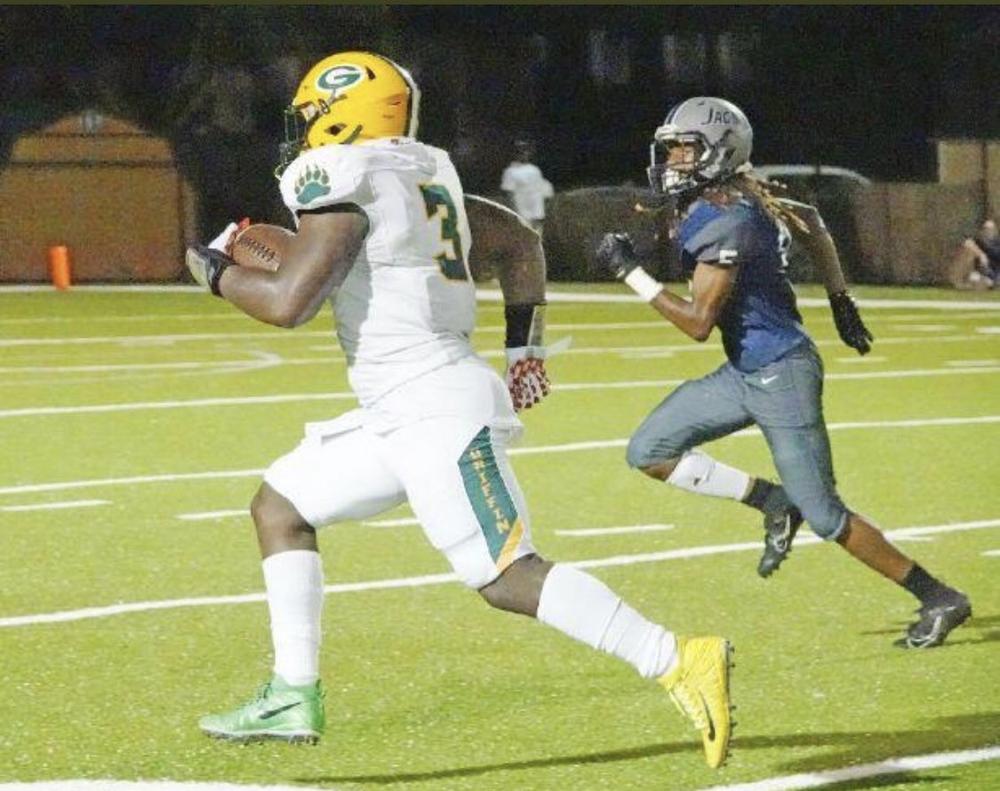 With an overall record of 27-10 at Westlake, it looked like Reid was pretty well set in the Southwest Atlanta community. His work at Westlake attracted the attention of people involved in the search for a new coach at Griffin. Reid found that the administration's vision for the future of Griffin football was aligned with his, and the decision became an easy one.
"I had no intention of leaving Westlake," says Reid. "I was happy there and we were rolling. I just believe this is the best opportunity for me to reach a personal goal as a coach and that's to win a state championship. It's the only thing that is missing from my resume and I feel like I'm in a great place to do it."
Reid landed the Griffin job on April 8, right after spring break. He had three weeks until spring practice and had to quickly select a staff because most of his Westlake coaches chose to stay there. He found talent and leadership among the returning players at Griffin. Demarjhe Lewis is 6-foot-4, 281-pound defensive tackle who has offers from Auburn, Florida State and Georgia Tech. Lewis anchors a defensive unit that has only allowed 12 points this season.
On the offensive side there is senior running back Aalijah King and Jamoi Mayes, a talented wide receiver who has offers from Colorado and Kansas State.
"I did my research," recalls Reid. "I looked at the highlights of the kids that were here and I thought that if you could get these kids to play the right way and give a great effort, we might have something special here."
Reid is obviously pleased with life as a Georgia high school coach, but don't get it twisted. The man is proud of his South Florida roots. He will quickly tell you that he was born in Miami, raised in Fort Lauderdale and attended the University of Central Florida. 
You can guess what came next.
"I graduated from UCF," says Reid. "I am a National Champion, you better believe it! I got my T-shirt and everything. I went to THE U-C-F !" 
OK, I get it, but that's in Florida.
The next championship celebration that Reid hopes to be associated with will be at Griffin and the Bears will take the next step on that path this Friday night when they visit (2-2) Upson-Lee. Reid will remind his team to stick with what has been their theme for this season.
"We hashtag and break the huddle on 'Bear Down,'" says Reid. "It simply means imposing your will on the other team, doing the things that we want to do as a program and playing good solid Griffin bear football." 
Don't forget that Football Fridays In Georgia will debut this Friday. It will be Milton at Roswell and it comes your way at 7:30 p.m. on the great GPB!
Secondary Content
Bottom Content