Section Branding
Header Content
Winning Ways Haven't Changed At Clinch County
Primary Content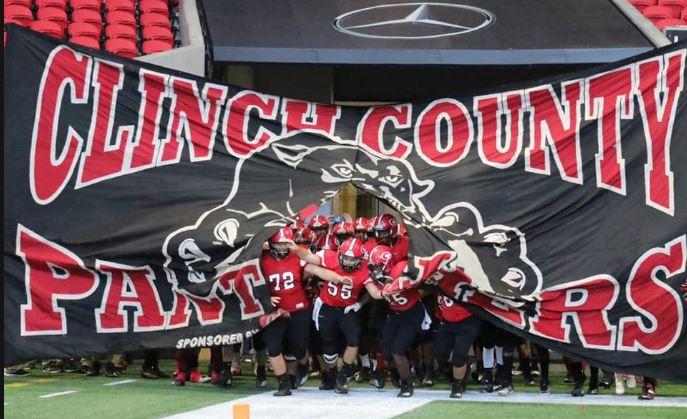 Sometimes, you find high school football coaches in some atypical places.
Like a local rec league for 9 and 10 year olds … and they're running the offense that your team has run for quite some time … the coaches run a little version of it, yes…
Sorta.
They're running other plays, too, but the Notre Dame Box is still being taught to the youngest players in Clinch County. And that's where I caught up with new head coach Don, Tison, Junior.
"I'll tell you something right now," Tison beamed to the point where you could hear the grin coming through the phone in Homerville. "Our second through fifth graders are going to be very good when they come through the system. People think I'm crazy when I tell them."
When players of Clinch County's past stay and bring up their families where they were grown, the legacy pedigree the Panthers have makes a whole lot of sense. So, we'll see.
But, I wanted to catch up with coach Tison on a few fronts. You remember his interview that we had back at 912 Sports Media Day before he started coaching games that mattered in wins and losses (Click here if you missed it or want to see it again)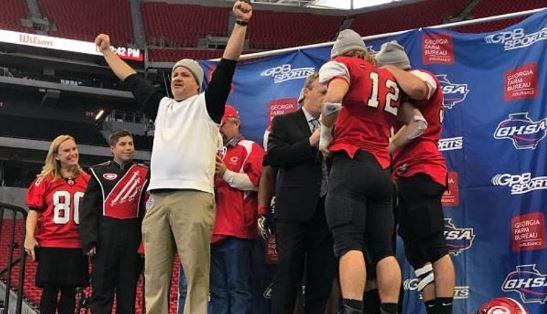 It has been an adjustment and he's learned a lot about himself and his team as a first-time, first-year guy-in-charge.
"From the summertime to when I got named as head coach," he admits, "you have to switch your mind off what I've been doing for 10 years. It was your main focus, at the time, to put all of your process in to getting that part of the game better. Now, it's the entire program. It's not as much x's and o's. I have handed that off now. I have got two good coordinators -- coach Winston Peterson, who was the defensive coordinator for years and years -- and coach Rance Morgan, who was on the offensive staff with me, has a lot of experience. It was an easy transition, really."
Week to week, Tison is learning something by his own admission. He's still new to being a head coach and is still figuring some things out. The most recent thing he learned? How to give a little when you need to and when not to give when certain things come up with teenagers.
"In the past," Tison says, "I didn't really deal with discipline. We don't have any issues with it, but the everyday grind of putting kids through school. You have to get a team ready physically with the balance of not overworking them. I think I have a tendency to overwork them and I'm now trying to find that line of 'outworking' everyone else, but not 'overworking' them."
Clinch is undefeated early on -- beating Brooks County in Quitman is a game that stands out for him. It was a place they hadn't won since 1987, as his team is setting a history of their own. 
"We had come off the Brooks game to go and play Dooly," Tison says. "We stayed focused and handled business. Each week we have to stay humble and get better. We're nowhere near where we can be."
But, get this… region play in the "Region of Doom" takes off this week in Region 2-A. Clinch gets to start off with the best two teams, arguably, in the region with Irwin County and Wilcox County on the first two weeks of the schedule. Clinch is in a tough road stretch going to Brooks, Dooly, and wrapping that up with the trip to Ocilla Friday night.  
Obviously, our talk turned to Buddy Nobles, the veteran Irwin County coach who has been diagnosed with cancer, and what comes to mind.
"We coaches go to clinics when we can, and we wound up at an FCA family-oriented thing with our husbands and wives," Tison remembers. "We had beaten them after the state title game that year, I think it's 2017. We all sat together: he and his wife, me and mine, and his two sons were there. It was good to sit down and get to know him as a person for that time.
"When I found out this week that he can't be at practice and can't make the game, obviously, you think about his wife and kids and how hard that is. Football takes a back seat. You know how much the football team means to him and him not being able to be there. It's tough, but I know they're going through a very difficult time. 
"We're all praying for them, and we're going to wear a 'Buddy Nobles' sticker on our helmets for the rest of the season. 
"Our heart pours out to them all. We just hope he gets better, gets back on his feet, and gets home."
As we all do, Coach… as we all do.
Play it safe, everyone… I'll see you soon! 
Secondary Content
Bottom Content