Section Branding
Header Content
Cherokee Bluff Celebrates School's First Win
Primary Content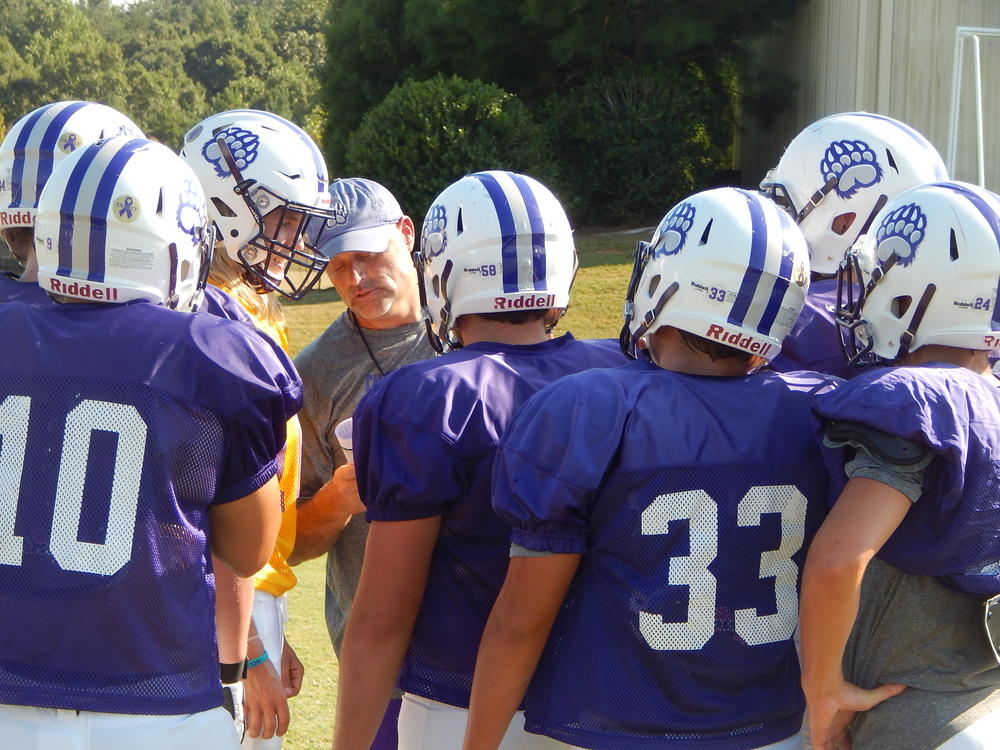 We've seen them when we visit a high school for a sporting event. Usually it's a basketball game or a wrestling meet because these items are usually kept inside. They can usually be found either tacked to the wall or placed in a glass encasement near the school's entrance or its gymnasium. 
I'm talking about the photograph of the school's first football team and the game ball from the school's first football victory. Depending on the age of the school that picture might be a black and white photo. If it is a color picture, the years may have added a yellow tint. The football from that first win might have maintained its color, but the numbers have faded as the ball has been shuffled to the rear of the trophy case, behind game balls that represent region and state championships.
You only get one chance to play on the school's very first team and you only get one chance to earn the school's first victory. This week the team at Cherokee Bluff is enjoying that feeling. After going 0-10 in their first season in 2018, Hall County's newest high school beat Johnson 37-7 last Friday to earn that first win on their 13th attempt. 
The fact that the Bears beat another Hall County school made it extra special.
"They are our next-door neighbor," says Cherokee Bluff Head Coach Tommy Jones. "We have a lot of kids at this school that came from Johnson, so the kids grew up together. The families know each other, and people go to church together. There are always bragging rights when it comes to your neighbor rival."
Being the first football team at a new school is usually difficult. The players are normally ninth and tenth graders with limited playing experience and no established team leaders. After getting pushed around in their first year, Jones' young Bears showed that they are getting past the Cub stage and are ready to start pushing back. 
Running Back Jaquan Smith ran for 128 yards and two touchdowns, and quarterback Mason Thomas threw for 157 yards and two more scores in the Bears offensive outburst. 
"Our kids did an outstanding job of executing," recalls Jones. "It started with our offensive line, doing a super job of coming off the ball, maintaining blocks, and our running back found some holes. On defense, Johnson forces you to be real responsibility focused, and our guys did a great job, plus the ball bounced our way some and that helps."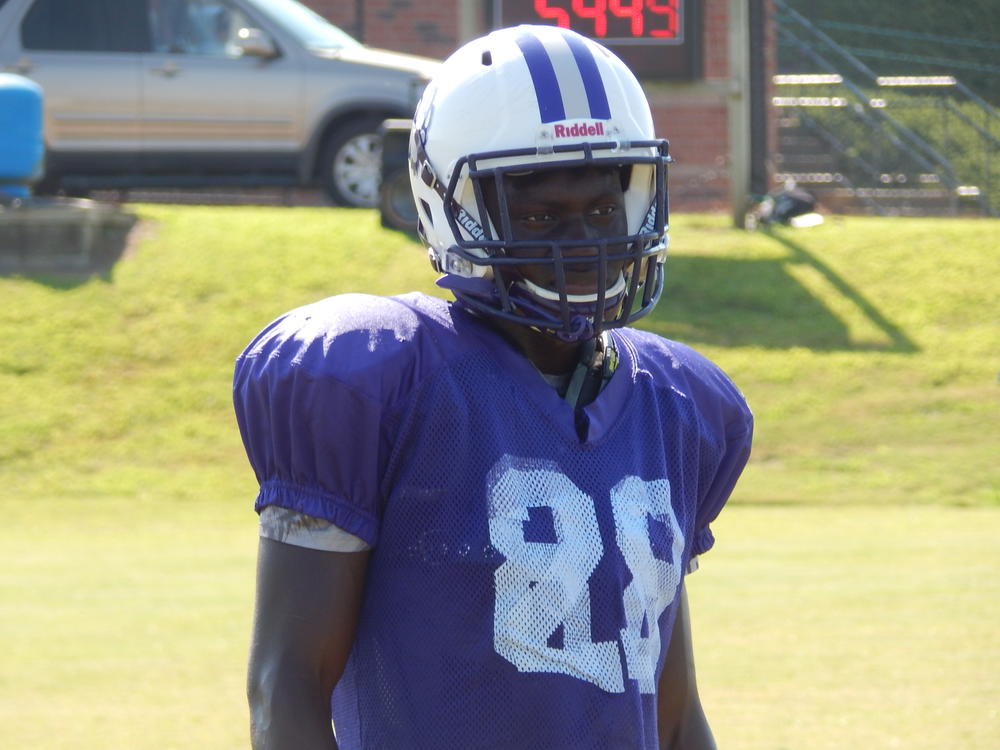 The Bears' first ever win is also the first for Tommy Jones since he made the decision to leave a very successful tenure at Dacula to launch the Cherokee Bluff program. In five seasons as coach of the Falcons, Jones' teams went to the state playoffs four time and won three region championships. The first win is exciting and fun, but Jones and his staff plan to keep the focus long term.
"From Day 1 we talked about building this thing brick by brick," remembers Jones. "We understood that it wasn't going to be a quick build. I spoke with some buddies of mine who have done this, Shannon Jarvis at Mill Creek and Andy Dyer at Archer. Both said to have a lot of patience, and lay the right foundation, and that is what we try to do here, every step of the way. Realize that how you do anything, is how you do everything. We never knew when we were going to get that first one, and we never know when this thing is going to blow up, but if we do things the right way, we know that good days are coming for Cherokee Bluff and that's the goal."
A product of a great football family, Tommy Jones father, Tom, was a longtime assistant at Brookwood, where his brother Philip is the current head coach. Jones has been careful to not stray from the lessons that continue to shape his approach to the game today.
"My dad was a career assistant in the state of Georgia, and was what I would still consider to be the best offensive line coach at Brookwood," says Jones. "I played for Dave Hunter at Brookwood, and he is a guy who was as detail oriented as anybody. I learned a whole lot from him. What we have to do here is create family and community. We just believe that when players love players, and players love coaches, and coaches love players, good things are going to happen. That's the kind of culture we want here."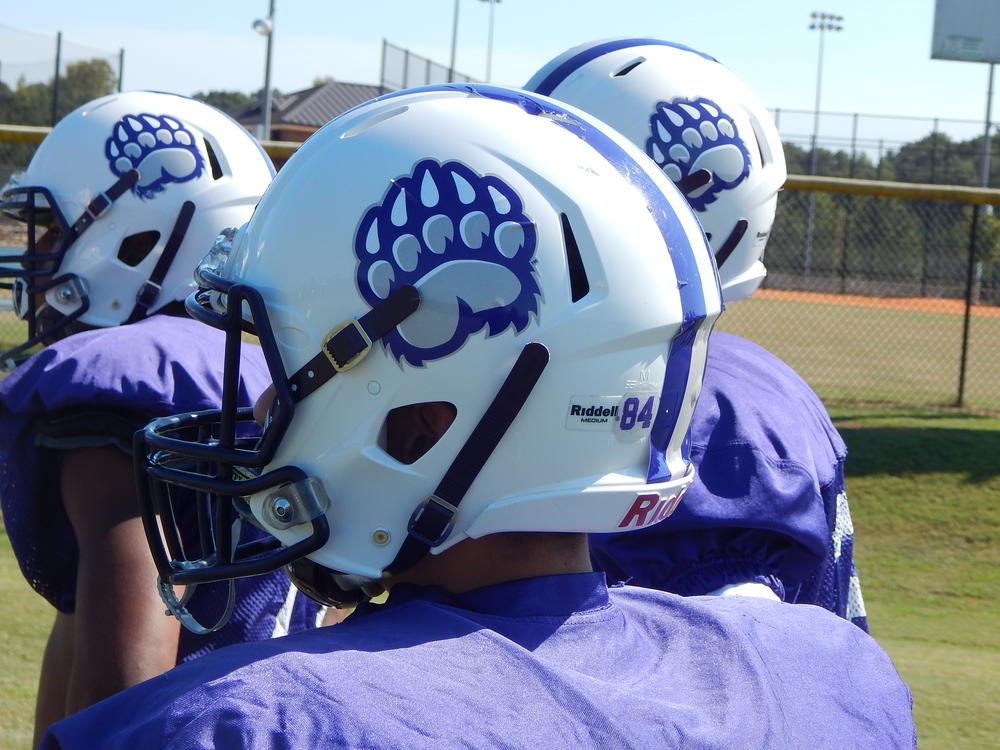 That culture continued to take shape during the off season with early morning workouts in the winter months before spring practices and a productive summer. The Cherokee Bluff coaching staff has watched that struggling group of ninth and tenth graders from last season grow and mature. Jones will tell you that it has been as satisfying as anything that he has done in his coaching career. This week there was yet another first for the Cherokee Bluff coaching staff, getting the team refocused after a win. It's yet another thing that will only happen once.
"I told our staff, it's going to be a bit of a challenge because we are going to play Athens Academy this week ," says Jones ."They are the No. 2 team in the state, Class A, and they have an outstanding football team. There is a lot of excitement around Cherokee Bluff right now. We have such an outstanding community, outstanding faculty, and all of the excitement culminated in a big win last Friday night . One of the best things is seeing a smile on the kids' faces. Now they walk a little taller and stick their chest out a little more on Monday morning. It's why you do what you do."
Football Friday's In Georgia return Sept. 20 on the great GPB! 
Secondary Content
Bottom Content