Section Branding
Header Content
Success Comes Like Clockwork At Hart County
Primary Content

Hart County head coach Rance Gillespie and I have a bit of a running gag.
When he was down at Valdosta, I noticed something about his watch. It was always running fast. If you visited early in the season, it was only five minutes fast. But, the later in the season it got, the further ahead it was. If it was playoff time, it could be 15 or 20 minutes fast. 
He had to have everything and everyone ready and be ready to go.
That whole "Tom Coughlin-if you're on time, you're late" philosophy had nothing on Gillespie. "Ahead of time" is on time and it gives you more time to do more stuff before you're actually on time.
We'll get back to the watch in a bit… 
Gillespie is now in Hartwell, and in his third season the growth continues. From three wins to four and now, after a win over Commerce for the first time since 1955, his Bulldogs are both ranked and off to a 3-0 start.
"It was a huge win for our program. We've got a lot of respect for them, but it was a big win," he says.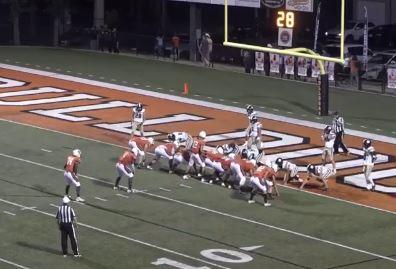 If you haven't been to northeast Georgia for a football game, I would put it in the bucket list if you have a spare Friday. You can go to the mountains, Elbert, Stephens, or Franklin County, or you can visit the Bulldogs. And, when they play each other in the non-region round-robin, it's that little added oomph to it all. And it's a place where they love their Football Fridays.
"Our fan base is very supportive," Gillespie tells me. "We have a great turnout. They've created a great atmosphere every Friday night for us to play in. On the field, we're going to judge ourselves how we play every Friday night and not just how we are on the scoreboard. We're going to play to our ability and if we do that, good things happen for our kids and the program. It doesn't matter if it's an eighth-grade game on a Thursday. It doesn't matter if it's a JV game on a Thursday. It doesn't matter if it's a Friday night, we'll build something that's going to last."
Like all things, growth takes time and Coach Gillespie knows that. The patience everyone has shown up there has been a good thing as they all move forward with a program that has nine region championships in its history and some deep runs into the state playoffs.
"It's been a process to get to this point," he admits. "We've had some kids that have played a lot of football with us the last three years in our senior class and junior class. They've worked really hard and done a great job in the weight room. These things that don't happen overnight that are truly a process and are starting to pay dividends for us."
Gillespie admits Hart County was a good fit for his wife and daughter. Historically, Hart County had some players that helped them win the titles we previously talked about, and he also is quick to give credit to the administration. Their support is important to the overall in Hart County. It's also important to the community and Gillespie says it's a great place to live.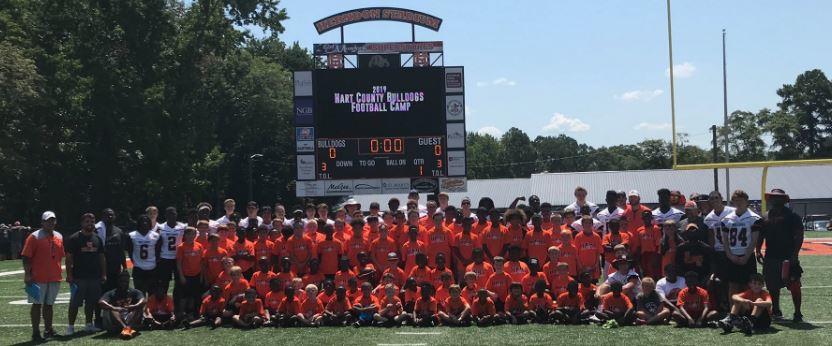 He also knows that he can't rest on that start. Madison County is next on the list before region play in 8-AAA. He's already been in study hall that, actually, started Sunday.
"I try to take weekends and spend time with my family for a bit," he says. 
But, in his next sentence… "Then, we bunker up for the next one."
He's already in Study Hall for Game No. 4.
"They're (Madison) improved. They run option football and they're better at it and are more comfortable in it in their second year doing it. The QB is a coach's son and he'll be a handful for our defense. They have a good, sound defense with an eight-man front. We'll have to play well." 
Now, back to the watch idea…
He has an Apple watch now and he can't do with it what he used to do with those old analog watches and have them be on your time -- not the one attached to a rotating Earth. He's stuck on Greenwich Mean Time no matter what now. 
Coach Gillespie is proposing that the first watch manufacturer that can have a setting that lets you move your watch forward and still not lose its inner computer will be an absolute hit with coaches all around the world.
You heard it here first… 
Play it safe, everyone… I'll talk to you soon!       
Secondary Content
Bottom Content