Section Branding
Header Content
Great Start Reflects A Rebound At Newton
Primary Content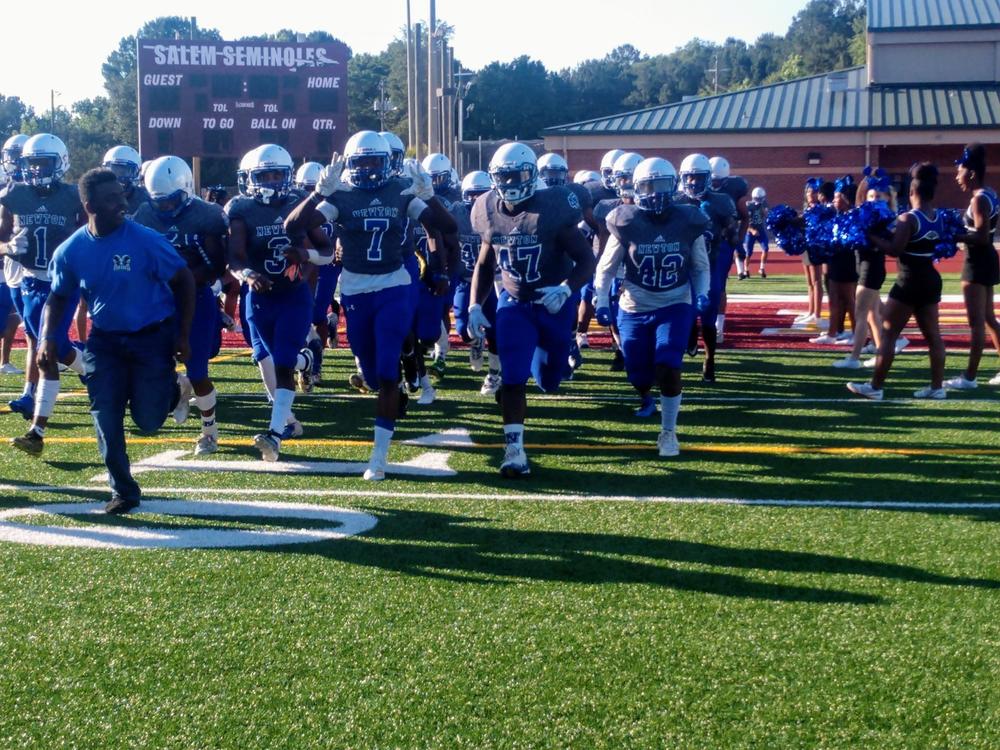 Just two weeks into the 2019 GHSA football season and the Newton Rams can already claim a championship. 
Last Friday's 42-7 win over Eastside, combined with their 45-0 season opening win over Alcovy, makes the Rams the champions of Newton County and earned them the Newton Cup. Coach Camiel Grant doesn't want to make a big deal over it, but the community doesn't see it that way.
"We don't talk about it a whole lot," says Grant. "It does matter to the community and we want the players to appreciate the fact that Covington is still small-town America. An intown rival game, where everybody is excited. There are a lot of guys around the country who won't get to play in an atmosphere like that. We were at Chick-fil-A and the whole town came out with the band and cheerleaders. We don't try to make one game seem more than another, but we don't want them to forget that it's also special."
When asked about the Ram's (2-0) start, the tone of Grant's voice reflects his excitement and pleasure. His team is clearly headed in the direction that he and his coaching staff have charted for them.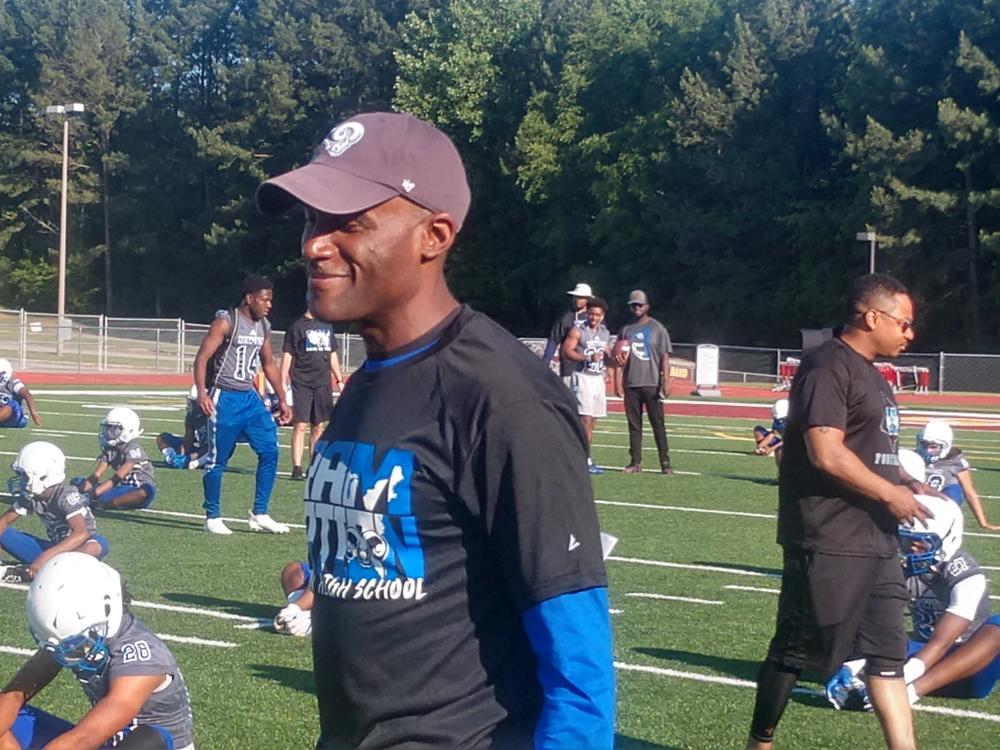 "We're very pleased with the effort that we are getting from them," says Grant. "There are things that we have been working on weekly in practice and it's showing up in games. They have been fast, running around and being physical. We are very happy with that."
In order to appreciate this season's start, you have to go back to the end of last season. The 2018 season could not have ended on a worse note. After beating region rival Shiloh to lock up a postseason berth came a one-point loss to Rockdale County in the final game of the regular season. It got worse, before the team's playoff game head coach Terrence Banks suddenly stepped down, leaving the team in the hands of Grant, who was an assistant. The season ended with a 35-3 playoff loss to West Forsyth amid questions about the program's future.
Grant was named the new head coach and the majority of the coaching staff remained in place. Their goal was to engage the players and revitalize the program.
"One of the things we try to focus on, as a staff, is finding ways to make it fun for them," says Grant. "We ask a lot out of them. We had them up for morning workouts and we had some outings during the summer. We tried to bring some of the fun back, getting them to focus on the camaraderie piece, and not be so caught up in recruiting, and expectations. Sometimes we forget the fact that it is a game. This group seems to have bought into that. They like playing with each other and playing for one another. "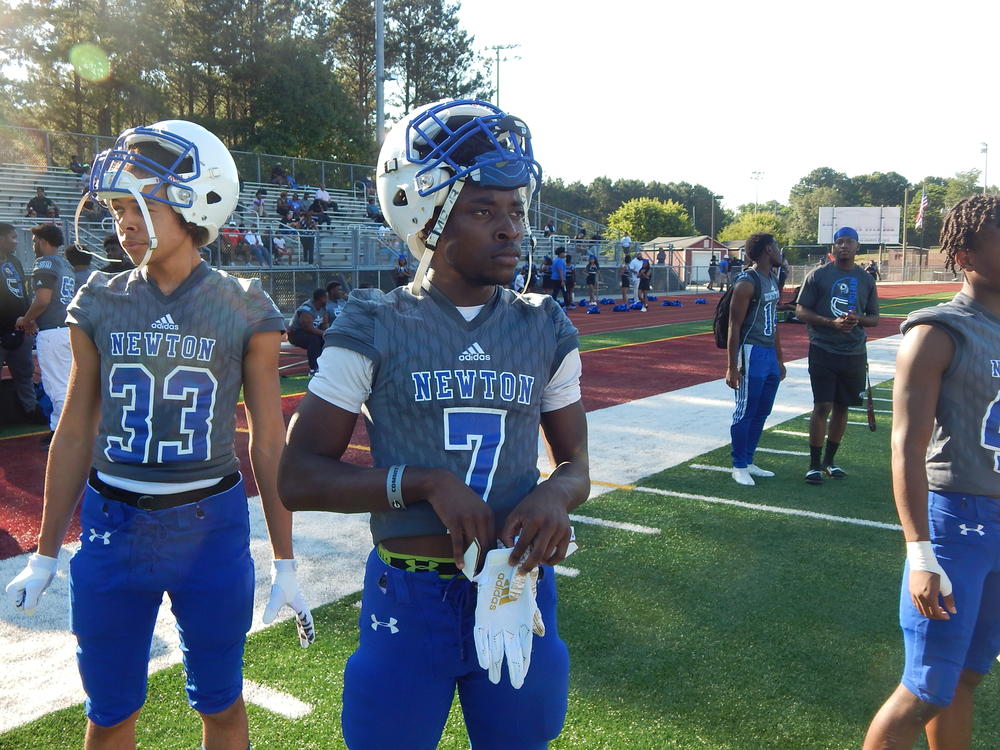 This year's Newton team is loaded with talent that has caught the eye of the recruiters nationwide. Senior wide receivers Robert Lewis and Diondre Glover are potential gamebreakers. 
"We went over to UGA during the summer," recalls Grant. "We told them that this was their first opportunity to prove people right about the things that have been saying about them. We remind them of the fact that people are expecting big things from you and they expect you to live up to that. The biggest thing, to me, is that they root for each other, that's unique in 2019. I hope that continues. "
On the defensive side of the ball, there is talent that has allowed a change to a more attacking style. One of main reasons is defensive end Tyon Bigby. Grant calls him a silent leader who at times seems unblockable. The pressure from Bigby could set the stage for a big-play secondary that includes junior Nyland Green, who already has an offer from Clemson and Josh Hardeman.
"It's rare when you have three or more guys on the back end you can trust in man coverage situations," says Grant. "We've got that in Nyland Green, with his dynamic ability, and with Josh Hardeman back there making plays. Then Diondre Glover and Robert Lewis are playing over there, in the secondary, too. I don't know if we will ever have this type of dynamic ability again, so we are trying to take advantage of it."
When Grant talks about the program's past, you have to respect that his is the voice of someone who has spent 11 seasons at Newton.
"When we first got here, they were coming off (1-9) and (2-8) seasons," remembers Grant. "We were in a very, very tough region with Stephenson, MLK, Douglass, Newnan (when the Ogletree brothers were down there), and East Coweta. It was scary! 
"Coach Nick Collins was a major part of changing the culture and changing expectations and later Coach Banks. I have been here the through some lowlights, but blessed to have help to build it. The one thing that has always been consistent, is there are a large number of talented kids in the area. It's just a matter of getting the kids and the community to believe in what they are capable of, and that is what he have to have. It's a BELIEVE system that you come out on Friday night and you BELIEVE that you are supposed to win. I think we are getting close to that, we're not there yet, but we are getting close."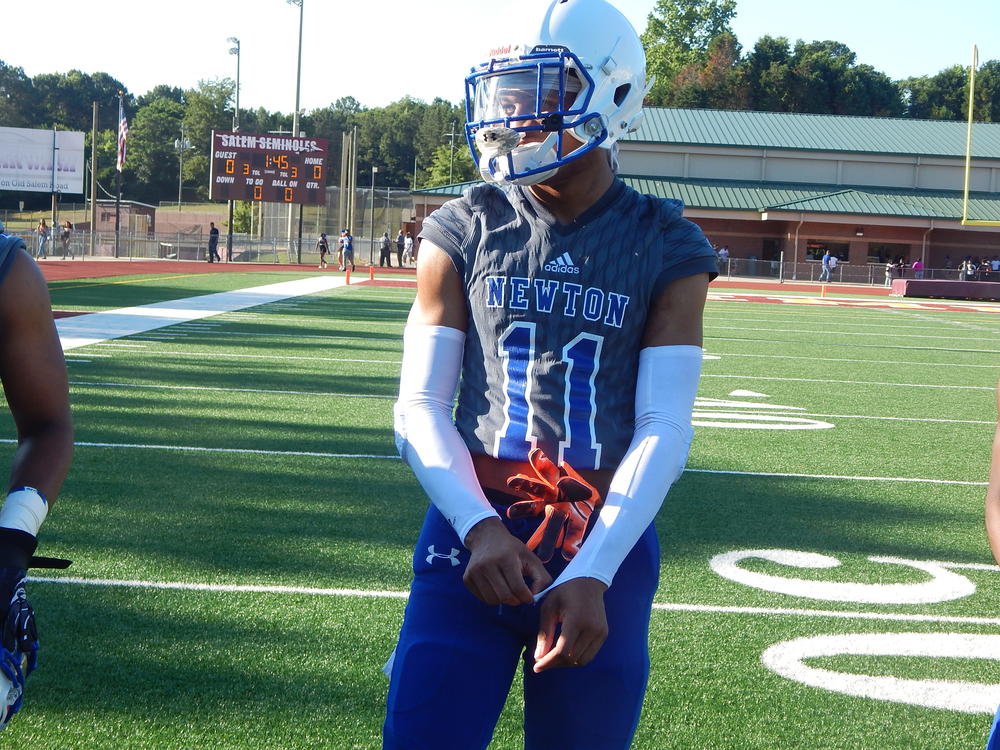 These days the Newton Rams live in the tough Region 8-7A, with the likes of Grayson, Archer and improving Rockdale County. Newton still has dates with Buford, Westlake and next Friday night against Arabia Mountain before region play begins.
Don't forget that Football Friday's In Georgia return on Sept. 20 on the great GPB.
Secondary Content
Bottom Content