Section Branding
Header Content
It Finally Happened: Turf Comes To Gwinnett
Primary Content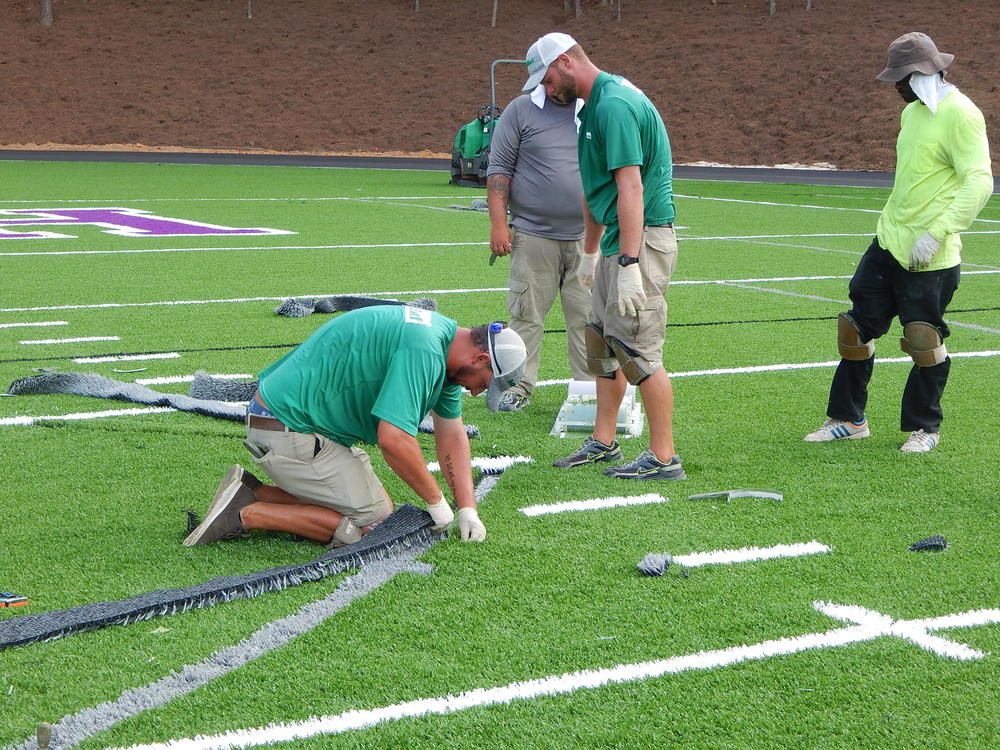 It has long been a case of the first being the last. Gwinnett County prides itself in being the home of high schools with some of the largest enrollments in the state. There is also pride in the dominance in athletics over the years. It's true, the road to the state title in practically every sport leads through Gwinnett County. The athletic facilities have been the envy of school systems around the state, but over the past 15 years something has changed. 
Metro Atlanta public school systems have switched to an artificial playing surface for their football stadiums. For years Gwinnett coaches and athletic directors declared that it would never happen. I recall talking with then-Grayson Coach Mickey Conn who said to me, "We don't want turf, we love our natural grass fields here at Grayson." 
In 2019 it is finally happening. Turf playing surfaces have come to Gwinnett.
"Our superintendent was resistant," says former Brookwood Coach Dave Hunter. "He's a great guy and has done a lot for Gwinnett , but he was resistant because we still needed classrooms, we needed brick and mortar. You can't be in a contest between academics and athletics, academics should win 100 out of 100. 
"The voters approved it and while we are the last major county in Metro Atlanta to put them in. At least in the next 2-3 years, every school will have one. We are doing two this year and, if it works, maybe 5-6 next year, then 5-6 the following year."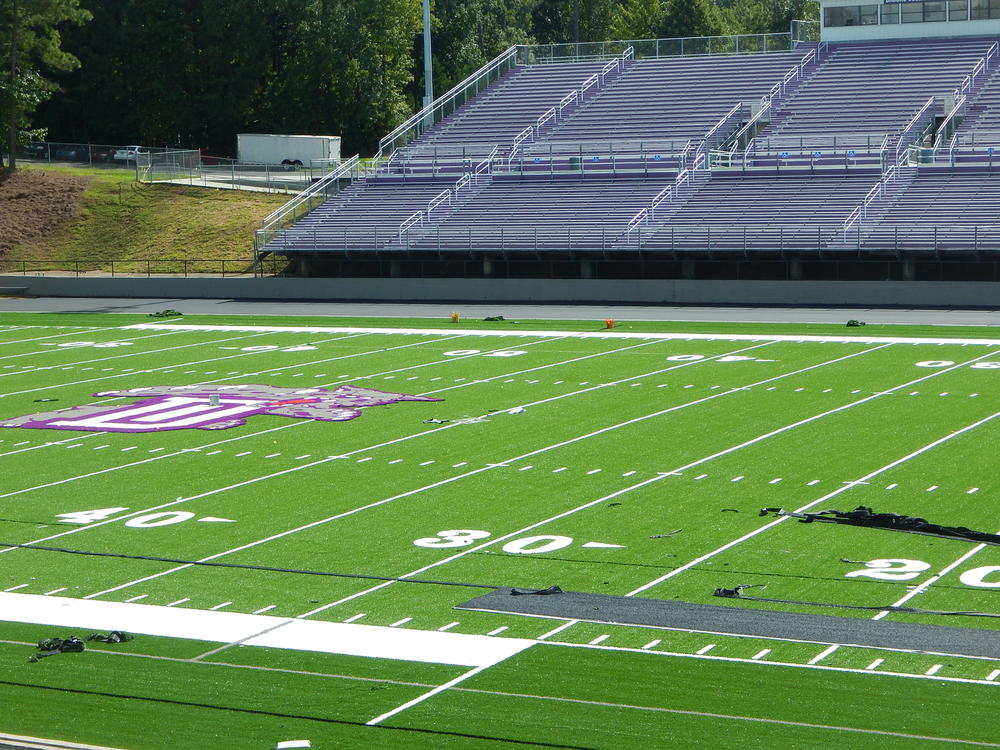 The first two Gwinnett schools to receive turf fields are Duluth and South Gwinnett, two of the older schools in the system. 
"There is a new vibe around here," says South Gwinnett Coach Steve Davenport. "We have a new principal and we have a new field. It's really beneficial when you get rain or bad weather and you don't want to tear up your field. You don't have to come out here and paint lines. We used to paint lines on Sunday. We don't have to do that anymore "
Last week I stopped by Duluth, where Cam Jones has taken over after a stint at Dekalb-Lakeside. The Wildcats are getting a new field and a new track. Jones, a former Norcross assistant says he is living a dream.
"I've always told myself that I wanted to be a coach in Gwinnett County and I've always wanted a turf field," says Jones. "I caught lightning in a bottle! So, I'm real excited about it because it just helps us out a ton and it's going to be green year-round. We have one 60-yard practice field. Now we will be able to have varsity practice up top and freshmen will practice down here."
Sports Turf, based in Whitesburg, Ga., earned the bid to serve Gwinnett County. The process takes a little time.
"It's about an eight-week process for construction and installation," says Sports Turf Sales and Marketing Director Scott Powers. "It depends on what you encounter. Gwinnett has some changes with the older fields. There's years of construction and pipes and other things that needed to come out first before we could even start building the fields. 
"Gwinnett went through one of the most rigorous processes of investigating to determine what exactly they wanted to put in their fields. They have elected to go with a decade system; it will have a 10 year warranty. The taxpayers who have paid for these fields with their hard work should be very proud of the choices that were made."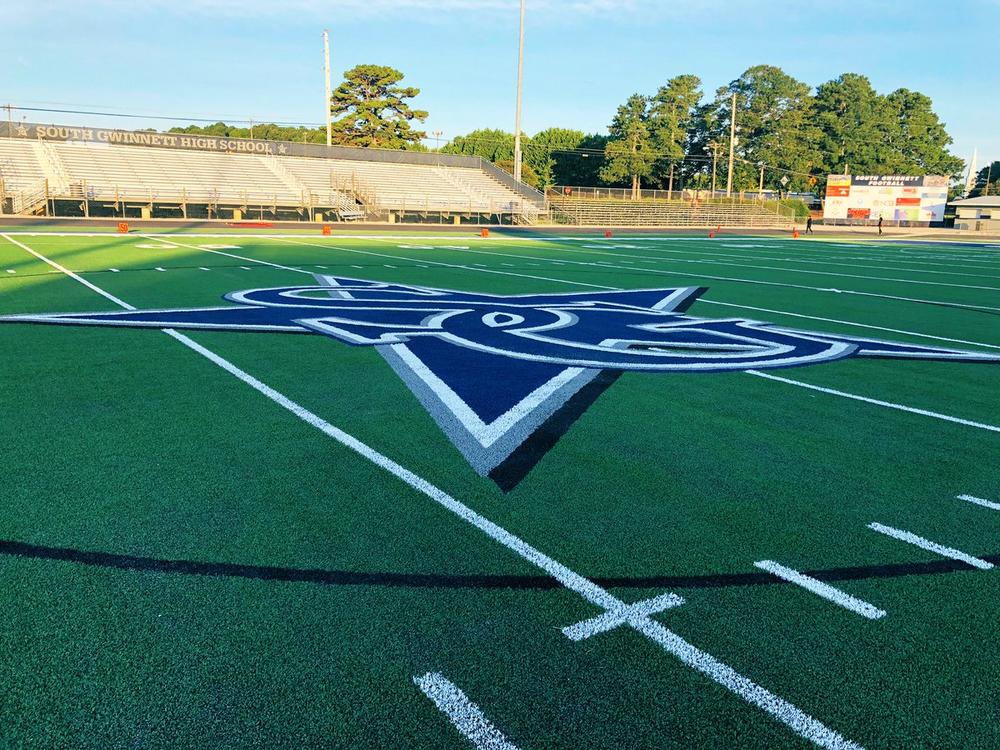 In case you are wondering, McEachern High School in Cobb County, was the first public school in Georgia to get turf back in 2004. Jimmy Dorsey was McEachern's head coach at the time, and says the change just made sense.
"You had a stadium that you only used 18 times a year because you didn't want to tear the grass up," remembers Dorsey. "It just solves so much. You can play on that stuff 24 hours a day."
Dorsey also pointed out other benefits, like having the youth teams come to the school, game uniforms and practice uniforms that lasted longer and a cleaner field house because there is less dirt in the player's cleats.
Andy Dyer launched the football program at Archer 11 years ago. While it is one of the newer schools in Gwinnett, the coach is looking forward to spending less time and money on maintenance. 
"I spend many hours on a lawn mower throughout the year," says Dyer. "It will allow me to spend that time doing something else. It will also save our program money by not having to maintain a mower or purchase diesel fuel." 
Another reason for turf become a must is the addition of new sports. Girls flag football is the newest addition in Gwinnett. After 15 seasons as head football coach at Mill Creek, Shannon Jarvis is now the director of athletics. Once a staunch supporter of natural grass fields, Jarvis has changed his position and is seeing a bigger picture. 
"This is not a football issue," says Jarvis. "I feel it is more to do with winter and spring sports, like boys and girls soccer and lacrosse, where these athletes will have access to playing and practicing on a premier playing surface. We are very excited at Mill Creek to potentially have a turf field coming at some point in the future." 
The South Gwinnett Comets christened their new turf field with a 36-7 win over Central Gwinnett in their season opener. The Duluth Wildcats are expected to play their first game on their turf field this Friday night against Meadowcreek. 
Don't forget, Football Friday's in Georgia returns on Sept. 20 on the Great GPB!
Secondary Content
Bottom Content