Section Branding
Header Content
A Tale of Three Seasons for Bainbridge
Primary Content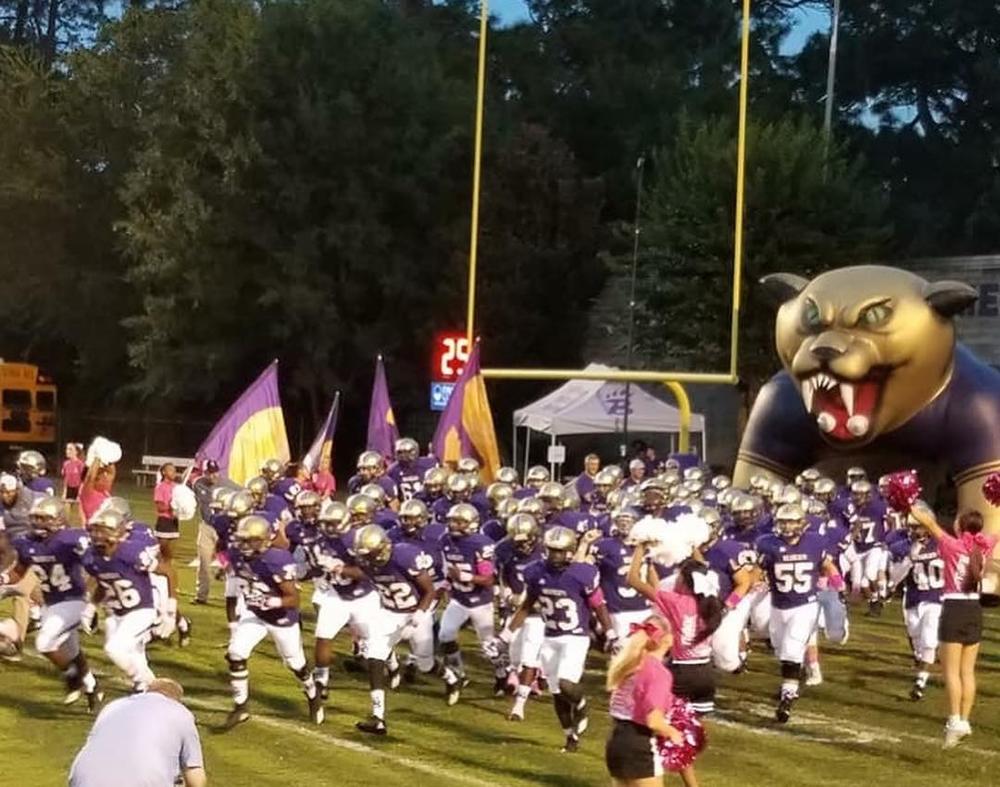 How many times have we heard of a team's story being a tale of two seasons? The squad that stumbles out of the gate only to right the ship in time to record a season to remember. Well, that's not the story of the Bainbridge Bearcats, who in my opinion have lived a tale of three seasons in 2018. It has led them to Mercedes-Benz Stadium and a spot in the Class 5A championship game against Region 1 rival and 2017 state runner-up Warner Robins
. 
Things seemed to start well with a pair of home wins, the second coming over playoff bound Cairo in the 74th meeting between the two schools. Then came a string of four consecutive loses that included a two-point loss at Brooks County before being shutout at home by Crisp County. After slumping to 2-4, Coach Jeff Littleton's team snapped out of the losing streak with a win over Veterans.  
The coach says he was encouraged by what he saw the week before. "We played Tift before Veterans and led at halftime," recalls Littleton. "You could tell that we were turning the tables, we just couldn't hold on to the lead. We turn around the next week and beat a Veterans team that was unbeaten."
The win over Veterans was a region win and with their record a 3-4 with three games to play the Bearcats seemed to be back on track, but nothing could prepare them for what they would face next. 
On Oct. 10, Hurricane Michael slammed into the Florida panhandle, carving a path through Southwest Georgia. Bainbridge and Decatur County was among the areas left devasted by the storm. Football suddenly became a secondary thought as some of Littleton's players were left with no power, no water and no place to live. 
"The first thoughts were, is everybody safe," remembers Littleton. "We kept in touch through our Hudl account, and we were able to send messages. Half of them ended up not getting the messages because they didn't have any internet service and their phone lines weren't working. Then you had to figure out a practice time, because you have a game coming up, but you don't want to be insensitive to people's needs. You get to thinking, they might want to get away from all that and get together with their teammates. To be honest, I believe it pulled us together and we became closer from it."
The next game was against Warner Robins and things didn't go well for the Bearcats. The Demons won in a 38-0 shutout, but Littleton felt the score was not indicative of the way that his team played after surviving the Hurricane. He was still convinced that his team had turned a corner and was about to hit its stride.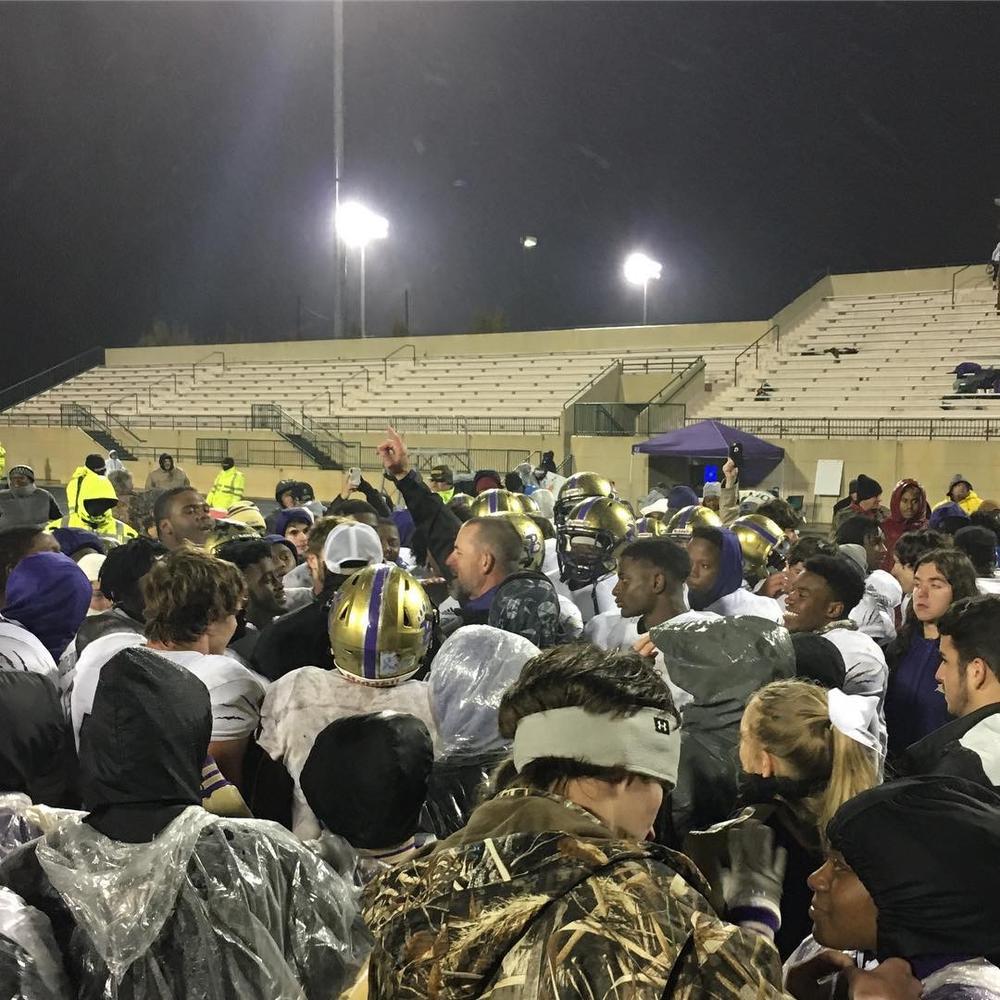 "We just had a few things go wrong," says Littleton. "Then we got on a roll against Harris County and Thomas County Central. We were scoring more points on offense and playing lights-out defense. You could just see it coming together."
The offense was moving with more confidence than earlier in the season when there was a three-man race for the starting quarterback job that Littleton admits may have contributed to some offensive struggles. Sophomore Quayde Hawkins would win the starting job and has thrown for 6,000 yards and 12 touchdowns. You will also find sophomores in the backfield where Rashad Broadnax and Caleb McDowell had combined for close to 1,600 yards on the ground. 
The Bearcats defense returned six starters from 2017, led by senior defensive end Roman Harrison. The Tennessee commit has registered 89 tackles including 8.5 sacks this season. It is the defense that has made the difference, forcing 10 turnovers in the first two postseason wins over Jones County and Wayne County. That led to a quarterfinal date with Buford at Tom Riden Stadium, a place with many postseason dreams have been dashed. 
"We weren't playing Buford that week, we were playing the Green Team," remembers Littleton. "We couldn't say their name because our kids were awestruck of that name. They've played in 12 semifinals. They got all these D1 commitments and we are lilttle ol' Bainbridge. So, we didn't want to call them by their name and we called them the Green Team, and we're just as good as they are. We went up there and fought and fought and came out on top." 
The 23-20 Bainbridge victory at Buford sent shockwaves through the GHSA state playoffs. The Bearcats didn't need a bus to get back home because they were floating on a cloud, but there was still more football to play. 
"It was tough to come in for a meeting that Sunday and you're still on that high from beating Buford," says Littleton. "You try and ground the kids, but I admitted to them that I was high as a kite, too. Now I have to come down and you have to come down, unless you're ready for it to be over."
The Bearcats answered that question last Friday night when McDowell raced 60 yards with a kickoff return in the final two minutes to lift Bainbridge to a 20-19 win over Stockbridge, extended their winning streak to six in a row and setting up a rematch with Warner Robins in the Class 5A championship game. 
Jeff Littleton's team was 2-4 at one point in the season now they are a win away from doing what few felt possible. 
"I'm trying to convince our kids to not be satisfied in getting here," says Littleton. "You want to try and win this thing, so you want to try and act like it's just another game. The theme that we started in the playoffs was 'respect.' We seem to gather around 'respect.' If you want 'respect' you have to earn it. Nobody gave us a chance and we have been hanging on to that." 
The Bainbridge Bearcats and the Warner Robins Demons will meet in the Class 5A championship game on Tuesday at 4:30 p.m. in Mercedes-Benz Stadium. It's all a part of State Championship Week on the Great GPB!
Secondary Content
Bottom Content