Section Branding
Header Content
Northside Survives Non-Typical Season
Primary Content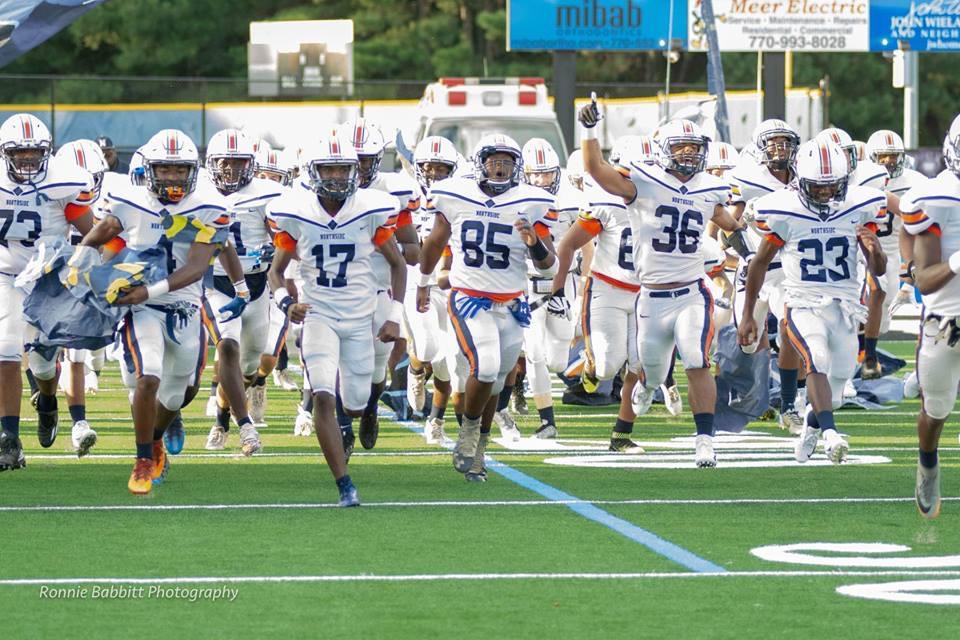 It's semifinal week for the GHSA state football playoffs, and the Eagles of Northside Warner Robins are still playing. It's what we have come to expect from the perennial powerhouse from Middle Georgia. If I may borrow the title of the Tom Jones classic "It's Not Unusual" to see the Northside Eagles where they are, but it is anything but usual to see them post a 5-5 regular season record. This year's team has done it the hard way, and head coach Kevin Kinsler attributes that to growing pains.
"We didn't have a young team, we just had an inexperienced team," recalls Kinsler.  "We have a strong group of seniors who provided some outstanding leadership when we were struggling with a tough schedule and trying to get some younger guys to come along." 
Tough is the proper word to describe a schedule that resembled a season long buzzsaw for the Eagles. In all, eight of the 10 teams Northside faced during the regular season made the playoffs. "There's a lot of ways to get there, we chose the tougher path, " says Kinsler. "It would have been real easy when we were struggling with our schedule to give up. You see a lot of teams do that nowadays, but instead of pulling apart they pulled together. They never lost sight of their goal to play for a state championship."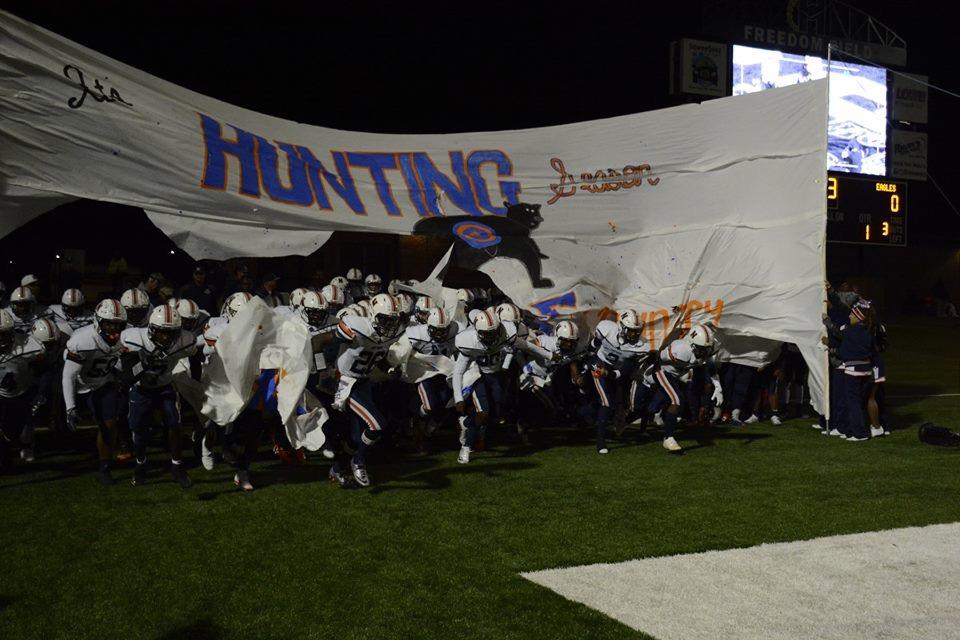 The seeds for the 2018 season were planted at the end of the 2017 season, as Northside was eliminated by Tucker for the second consecutive year. Kinsler noticed a difference in his team. Some might say we had a good season, making it to the second round," says Kinsler. "A lot of our kids who were coming up didn't care for the way that some of the older guys viewed the season. Today kids are pulled in so many directions by recruiting and camps. It's not hard to get sucked into the 'what about my looks and am I getting looked at.'" 
The younger players recognized the outside distractions and how they impacted the 2017 team. This year's squad doesn't have many highly recruited players, yet they are a win away from reaching their goal.
"Every year we have a theme that is geared toward that particular team," says Kinsler. "Our theme this year was 'ALL NORTHSIDE'! I think it was our rallying cry to stay focused on what was important to Northside football. You'll hear them chat, 'ALL NORTHSIDE!' That is their way of reminding each other to keep the main thing the main thing."
Some of those senior leaders can be found of the defensive side of the ball in a secondary that set a pretty impressive record this season. William McCall has 73 tackles and six interceptions, while Kentrez Anthony has 79 tackles and five picks. The coach loves to talk about them.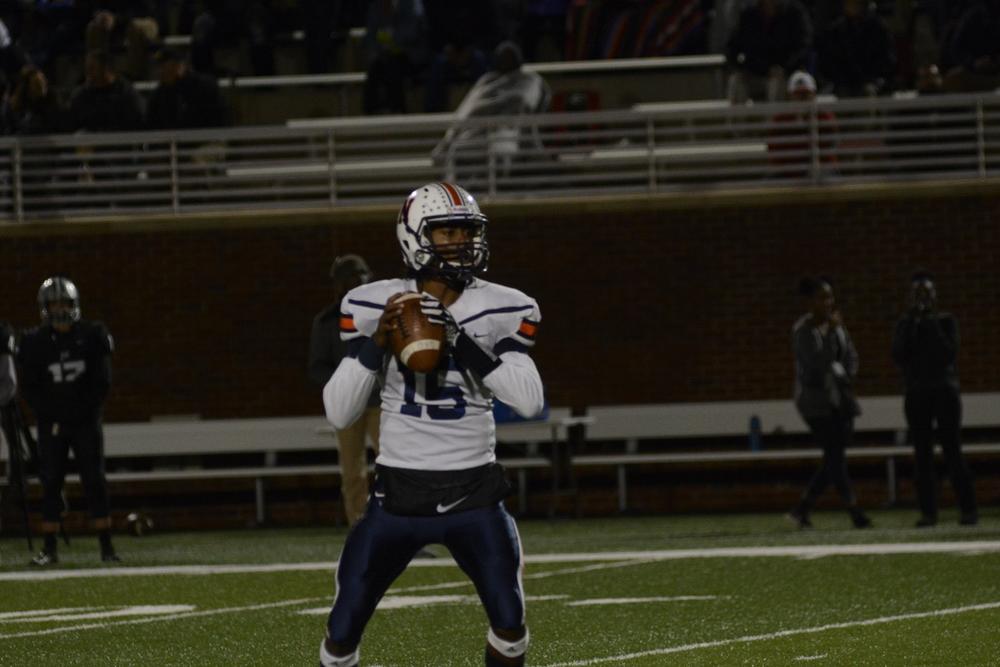 "They love to play for Northside and they play 100 mph," says Kinsler. "Tubby McCall has started three seasons. This year he has played corner and some safety. Kentrez has started for two seasons and played some strong safety. They helped set a school record this year for most interceptions with 18 as a unit. They are just a close-knit bunch , and I am lucky to have them."
Senior quarterback Jadin Daniels is the engine that pulls the Northside offense. A dual threat, Daniels threw for over 1,500 yards and seven touchdowns while rushing for another 1,500 and 16 touchdowns on the ground. "Our offense has been a combination of a lot of guys doing a great job," says Kinsler. 
But, Jadin is sort of the catalyst, the guy who makes plays. He is a good competitor with a strong arm and has gotten better and better as the year has gone along. The great thing about Jadin is he's also the leading rusher in the region. You can't just focus on one part of his game, because he can run it as well as he can throw it and that's a plus for us."
Northside's last state championship came in 2014 and another talented signal caller led the way. Tobias Oliver is playing at Georgia Tech these days, but before leaving Northside was careful to spend some quality time with a young protege. 
"When Tobias was here he kind of took Jadin under his wing," recalls Kinsler. In fact, Jadin most of the time, would spend the night over at Tobias' house. He sort of taught him at an early age, not just the football part of it, but also the intangibles."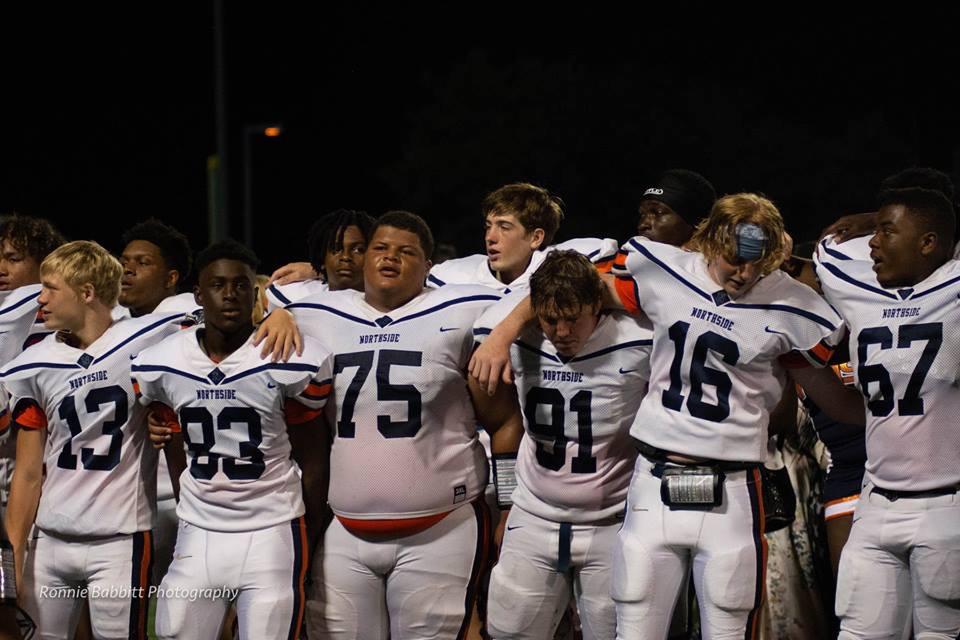 On this Football Friday In Georgia, Northside Warner Robins will travel to Gwinnett County to take on the Dacula Falcons. The season has been an odyssey that included early struggles then a tough 39-34 setback to arch-rival Warner Robins, to a gut-wrenching 46-44 loss to Valdosta. Then came the first-round win over Tucker in the sixth postseason meeting between the Eagles and Tigers since 2007. It provided a jumpstart to the second season.
Now, here they are yet again, a win away from the state championship game. After all, they are the Northside Eagles, and it's just what people have come to expect. 
"We are thankful for the success that we have had, but along with that comes expectation for our kids," says Kinsler. "They feel that pressure and those expectations. When things were rough in the middle part of the season, they were feeling that pressure. I'm so happy for them that they get to experience the success they are having now for sticking together, staying at it and just being ...  'ALL NORTHSIDE!'"
This week Football Fridays In Georgia will come to you from Denmark High School in Forsyth County. It is the site of the class 7A semifinal showdown between the Lowndes Vikings and the Milton Eagles. It should be a great one! It starts with the All Access Pass at 7 p.m. with kickoff at 7:30 p.m. on The Great GPB!
Secondary Content
Bottom Content