Section Branding
Header Content
Excellence Is The Standard At Pierce County
Primary Content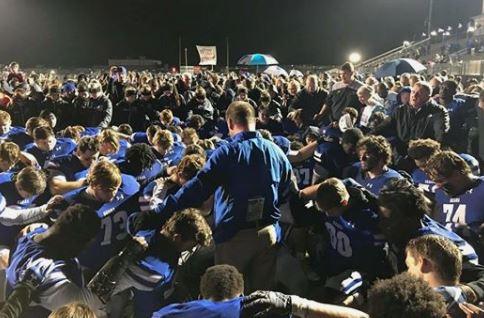 I asked Pierce County Head Coach Jason Strickland after their quarterfinal win over Monroe Area if he thought that things would have gotten to this point with the Bears football program this fast. He thought he could do it, but not quite this fast.
In only his second year on campus, they've made it to the state semifinals for the first time in school history and are 13-0 heading in to a game against a Cedar Grove team that dismantled Benedictine 55-0 last week. Pierce County was 0-4 in previous quarterfinals (all on the road), but they handcuffed the Purple Hurricanes and record-setting rushing QB Chandler Byron and won 24-7.
How'd you do it?
"It's exciting," he admits and you already want to run through a brick wall for him this early in the conversation. "This group of kids we have, especially our seniors -- as far back as January -- is doing what we've asked them to do- and it's neat to see them validating all the work they've put in. They're now at a point where they've never been to and I don't think they thought they could ever get to.
"I think our DC and our D-Line coach -- Will Winston and Barry King -- put together a great game plan and put squeeze blocks on the offensive line, not really rushing the passer and playing along the line of scrimmage. With three linemen and 4 linebackers making tackles executing, they took care of business."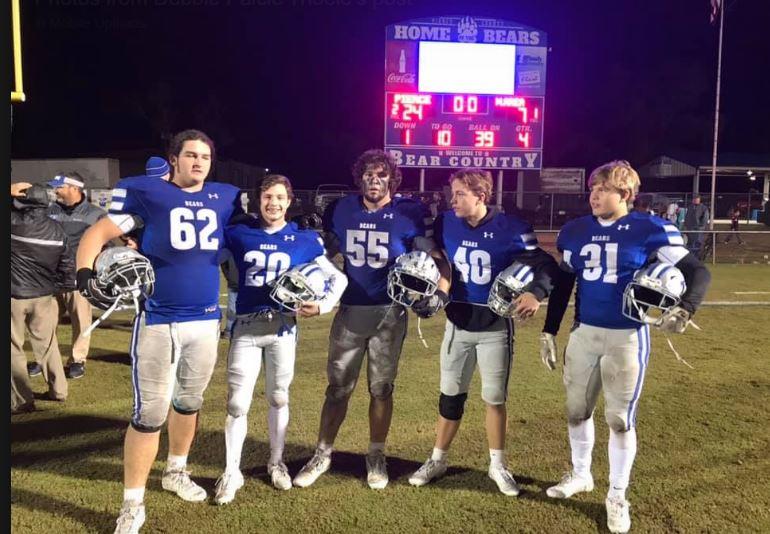 But that's not all that's going on at Pierce County these days.
There's a new high school being built catty-cornered to the current school and it is set to open this summer. And the fall sports, academics and arts are all making Blackshear known in southeast Georgia. Of the six fall sports on campus, five won the region, two won state titles (competition cheerleading and one-act play), and the boys cross-country finished second in the region. Add to that Pierce County is ranked the sixth-highest academic institution in the state and there's something building. 
"Our principal, Dara Bennett, when she wants something she works fast to get it. If you say, 'This would be a nice thing to have,' whatever it may be, she works to get it done," Strickland says. "Everything we could have asked for to put us in a good position to succeed, she's done it. The kids have seen themselves change and their mindsets change.
"She is one of the most competitive people I have seen in my life. She doesn't want to be sixth in the state. She wants to be No. 1. Every day is like fourth-and-1 for her and she creates that atmosphere. She has a mentality of 'Excellence is the Standard.' That's contagious. When it comes from the top, it spills over into everything we do- not just on campus, but in the community.
"Fans get to be excited about every facet of what's going on. It's a crazy football town, but it's more than just a crazy football town. It's a setting that's just ripe for something special." 
Bennett also has a School Board and a Superintendent that share that vision in overall excellence. When you hire the best people, the next level of hires get to do the same thing -- everyone being held to a high standard from the top-down. Everyone gets to remind everyone else about that standard you have to uphold on a daily basis. 
On the football field, Strickland thought that if the Bears could get to August healthy, they might be able to put together a bit of a run. Then, all of a sudden you look up and you're a part of the Final Four.
And when you have all this stuff going on around you, even Strickland knew what he was getting in to as the future of Pierce County High was being put together right in front of him. He knew as soon as he was being interviewed for the head coaching position he now has by the principal that treats every situation every day with the utmost importance.
"I thoroughly enjoy how she constantly pushes the envelope and the investigation of being better. It's refreshing in a situation where she won't let you get comfortable and she'll push you to get better on a daily basis. For a football coach and a program, that's what we need." 
Now, next on the to-do list are the Saints. He's already seen enough tape for, about, three Jason Stricklands and we're only talking through Monday night.
"My eyeballs are about to come out my head right now. We're trying to come up with a way to slow down that offense and slow that juggernaut down. Coach (Jermaine) Smith has done an unbelievable job with those guys. (WR Jadon) Haselwood is freakish. 
But then you break the film down and, Holy Cow, these linemen have unbelievable technique. The linebackers are tremendous at reading their keys and the secondary and how patient their feet are. It's not just looking at the athletes, but you see how well coached they are. 
"They're gonna be a tough out. But we're excited to take them on to see where we measure against some of the best in the state. But we also know where we're going to have to play really, really, really freakishly well. But we like the opportunity to go play. 
"We all know we're playing an unbelievable team Friday night. If we want to sit here in the moment and just bask in the glory we've gotten to the point where we're satisfied. And if you're satisfied, then Friday you're about to get railroaded. There's going to be a time to look back and go: 'Wow, we've done some really special things this football season.' Right now is not that time. The biggest thing these guys have done this season is play the next play and we've got another play coming up."
Since he called me back so late in the evening, I signed off- knowing I took too much of his time early in a semi-final week- and wanted him to go have some normal, non-football time before it turned Tuesday.
Nope… not going to happen.
"We have the Saints waiting for us. There's not much of a life for us this week."
Indeed…
Play it safe, everyone. I'll see you in the semifinals.
Secondary Content
Bottom Content