Section Branding
Header Content
Troup's Program Graduates To Elite Eight
Primary Content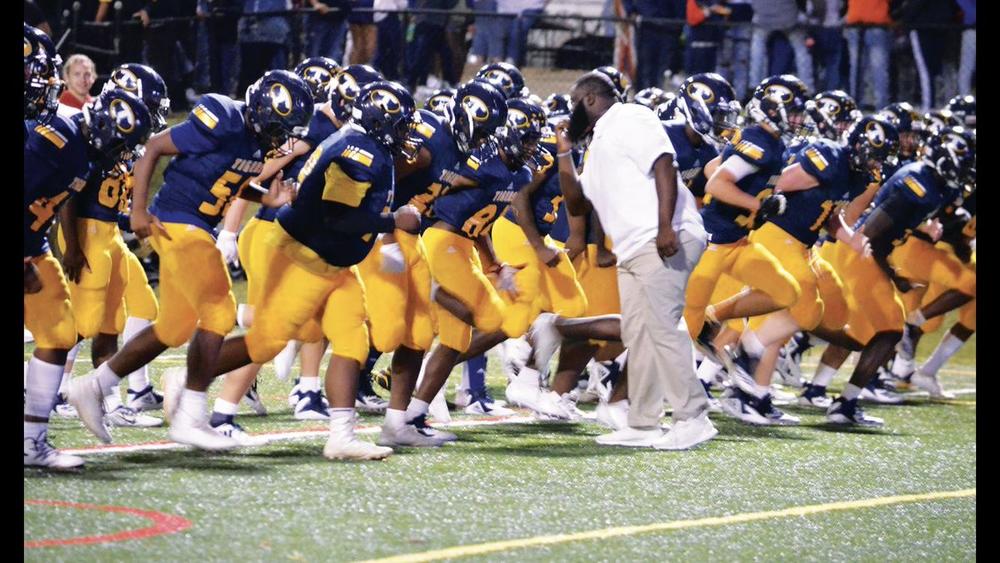 To say that the Troup Tigers are a team on a mission would be a bit of an understatement. This week the Tigers look to be going about business as usual, with one exception. This is Thanksgiving week and the pads are still popping around Troup High School. That is unusual. For the first time since 2003 the Tigers are still alive in the GHSA State Playoffs on Thanksgiving week.
"It's been a while," says Head Coach Tanner Glisson. "With us being in our fourth year, we just try to make some strides and here we are practicing on Thanksgiving. The kids are excited about it and it puts us in a great situation. We are just glad to be extending our season by another week."
Preparing for play in the quarterfinal round comes on the heels of more history for the Tigers, who started the season winning nine in a row for the first time in school history. Glisson says the seeds for success were planted after a tough second-round loss ended the 2017 season. 
"We lost to a really good St Pius team in the second round," recalls Glisson. "We probably were not there yet as a program, going from our first year 1-9 to 8 -3 and last year 9-3. We thought we were ready to make that step, but as a program we were not there yet. This year it's like, we've have been there and we've done that. We are a year older and we have a lot of guys who have played a lot of football."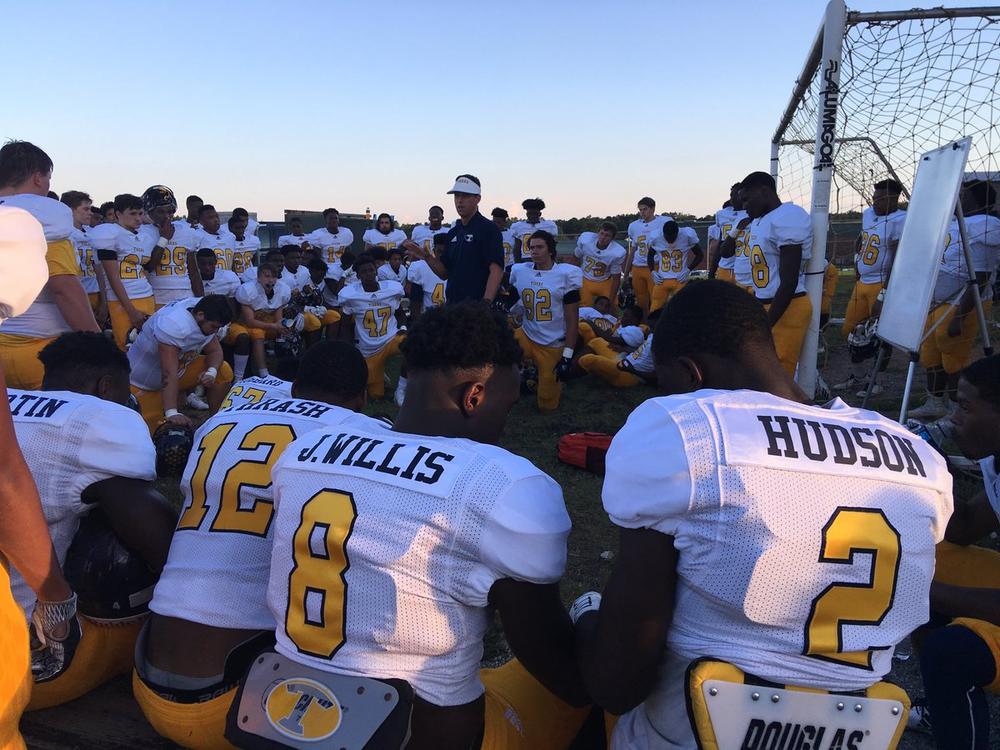 A challenging off-season awaited the 2018 Tigers. 
"We played Newnan back in the spring," remembers Glisson. "We were able to have a real spring game, and it kind of helped us get over that playoff loss a little bit and turn the page. We got in some 7-on-7 tournaments and we got to go 11-on-11 at the padded camps that the GHSA allows us to attend. We make sure to go to the maximum number of padded camps. We did that with Carrollton, Bremen and Rockmart. We also went down to Jones County. It was a good summer for us." 
The spring was also a busy time for recruiting at Troup as a number of players have received offers from major college programs. Senior outside linebacker King Mwikuta is among the nation's top defensive ends and is committed to Alabama. Junior defensive lineman Andy Boykin has offers from Auburn, Alabama, Georgia, Florida and Florida State.
"We had 91 coaches from different schools come to visit us last spring," says Glisson. "One thing that benefits us is that we sit right off I-85. Almost every recruiter in the country drives up and down I-85, especially in the southeast."
The versatility of some of the Tigers top players has been a big plus this season. Senior linebacker Joko Willis, who has offers from Arkansas, East Carolina and Kentucky, has shined at wide receiver. He leads the team with 33 catches for 700 yards and seven touchdowns.
And then there is Kobe Hudson. The Junior has committed to Auburn at wide receiver, but was thrust into the role of quarterback in the spring and has passed the test with flying colors.
"Kobe is a great talent," says Glisson. "People thought he would just be an athlete playing quarterback and just be a runner. He's a bright kid, and it takes a pretty smart kid to handle all that we throw at him. There are a lot of times that he makes us look real good."
Most coaches around the state dream of having a player who would make them look good the way Kobe Hudson does. Hudson has completed 256 passes for 3,007 yards and 28 touchdowns and rushed for another 1,051 yards and 15 touchdowns. Not bad when you consider the strength of the Tigers schedule. 
Troup has faced seven teams that made it to the playoffs, and their lone blemish came in the region championship game at Cartersville. The Hurricanes prevailed 43-10, a bitter defeat for team that lost to Cartersville 52-13 in 2017. 
"They seem to have our number," says Glisson. "We just have not played well against them. We did some uncharacteristic things that night, but hats off to Cartersville. They are a very well-coached team. We took that loss and said it can be one of two things. It can be the best thing that ever happened to us, or we can allow Cartersville to beat us two weeks in a row. Our guys bounced back against Oconee County and last week at Pickens I thought we played our best game of the year."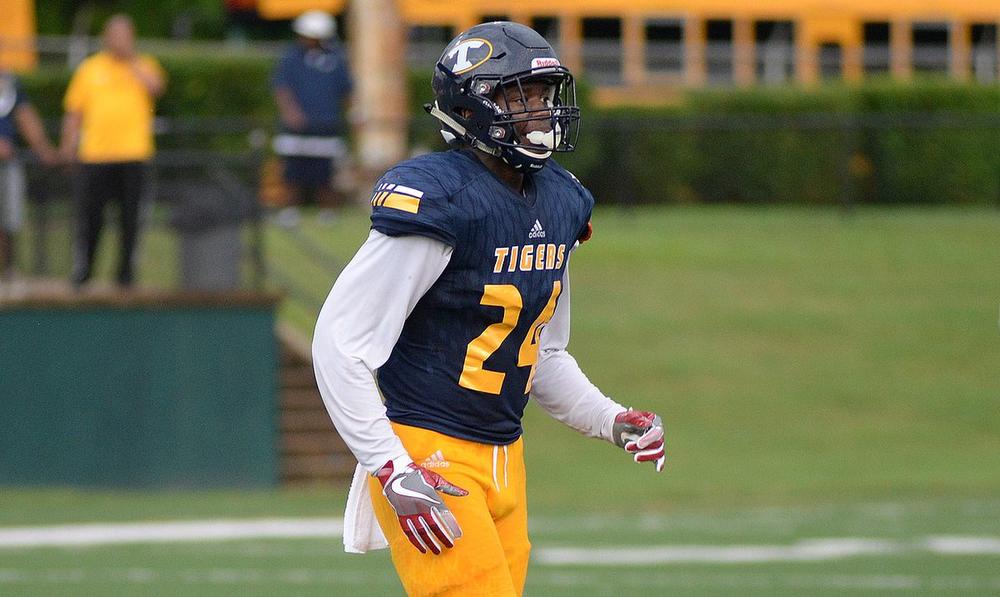 That brings us to this week, Thanksgiving week. 
"We're trying to keep the routine as much as possible," says Glisson. "We came in Sunday night from 5-7. We will go mornings, Monday through Wednesday from 8:30 to lunch and feed the team lunch before they go home. Then a walk-through Thanksgiving morning from 8 to 10."
Sure, it's a holiday week, but it's no inconvenience at all when you consider the alternative. On this Football Friday In Georgia The Troup Tigers will travel south to Cairo to take on the Syrupmakers.
Glisson is a coach with a thankful heart. "I'm thankful for the opportunity to work with these kids each and every day," says Glisson. "My family is here in Lagrange and everyone is just fine. I'm thankful just to work with the kids and parents in this community, and I'm very thankful for being a part of the Troup family."
This week Football Fridays In Georgia will come to you from Henry County, where the two-time defending state champion Rome Wolves will visit the unbeaten Dutchtown Bulldogs. It's a quarterfinal matchup that you don't want to miss and it starts with the All Access Pass at 7 p.m. and kickoff at 7:30 p.m. on the Great GPB!
Secondary Content
Bottom Content