Section Branding
Header Content
Loganville Finds Winning Playoff Recipe
Primary Content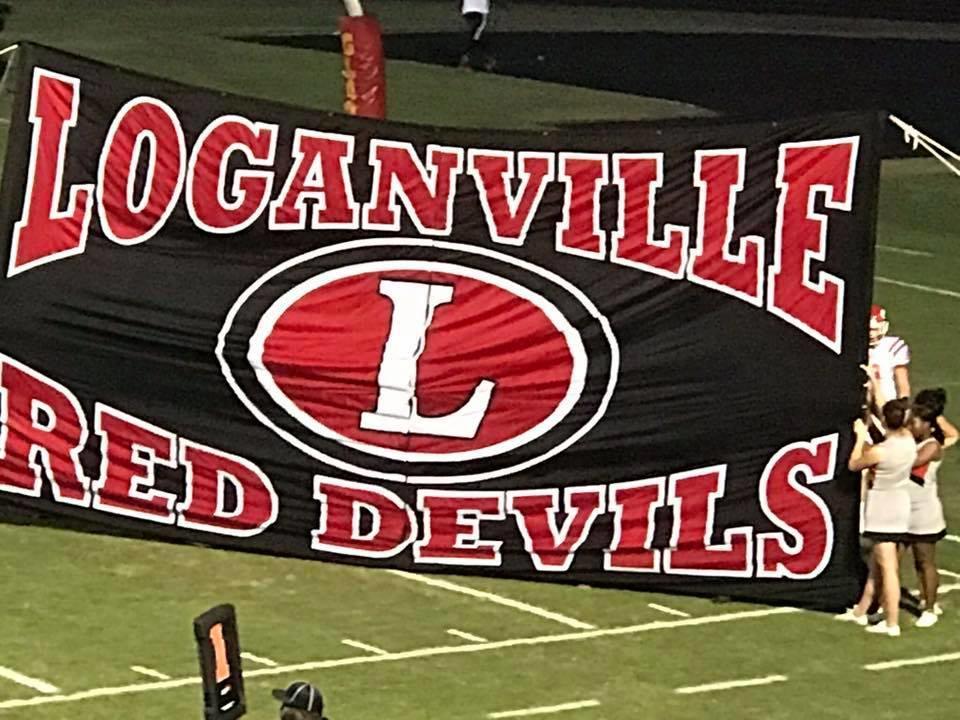 It has been a rain-soaked week in Georgia and especially in the Metro Atlanta area. Several days of flash flood warnings were enough to make you consider pairing up the animals for a boat ride. It is Week 2 of the GHSA state playoffs, and Week 12 for high school football teams. Last week's first-round grouping of 32 per class has been reduced to 16 and there were more than a few surprises on opening night of the second season.
When I spoke with Loganville Head Coach Mike Humphreys, he was having a rather busy morning. 
"We've spent a lot of time trying to find a place to practice," says Humphreys. "Basketball has cranked up and we can't use our school gym, so we have made some arrangements with a local church to use their gym to work out. We could be collecting equipment this morning, but we are still playing!"
That's right, the Loganville Red Devils, who finished the regular season at 4-6, and a No. 4 seed from Region 8-5A were dispatched to Buck Godfrey Stadium to face unbeaten and No. 7-ranked Southwest Dekalb, are still playing. Humphreys' team rallied from a 13-0 deficit to pull off an amazing 14-13 upset on the Panthers' home field. The chances of a No. 4 seed beating a No. 1 seed in the first round are not good, yet it has been known to happen and that is what the Loganville team was told during their preparation last week.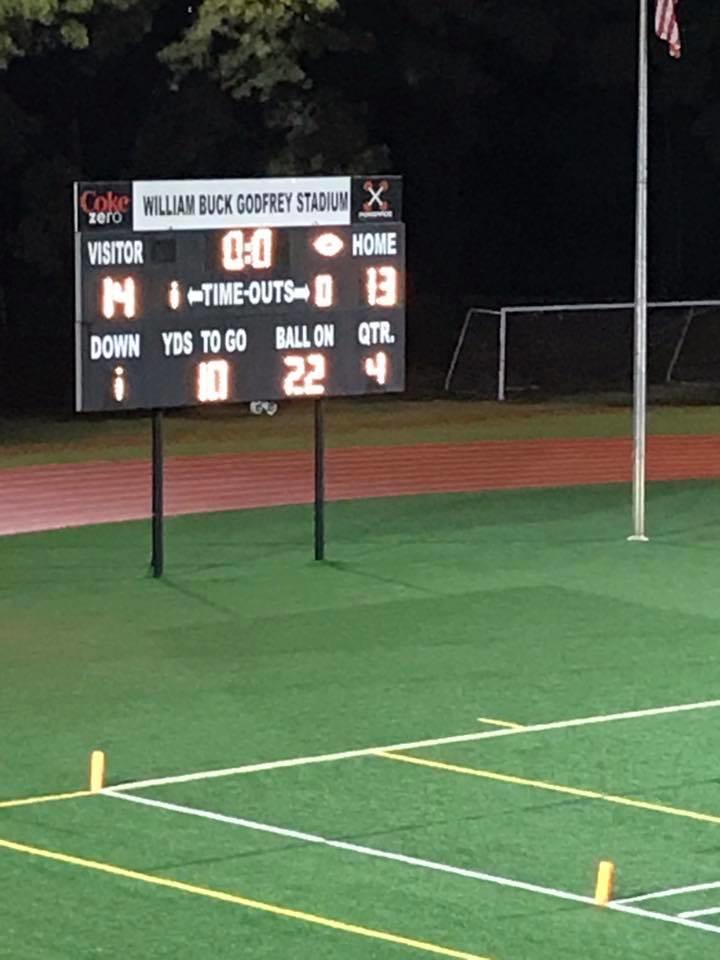 "Coach Mike Holdren, our linebackers coach, mentioned it to the kids," remembers Humphreys. "It's happened each year and there is no reason why we can't go there as a No. 4 seed and win. That's what we told them going into the week and that's what we told them leaving the locker room Friday before we played."
It was one of the more gratifying moments of Mike Humphreys' tenure at Loganville. 
"I've been here 15 years, but this is my fourth as head coach," says Humphreys. "My first two years we had back-to-back 8-2 seasons. The second year we made it to the second round after beating Riverwood. I thought we had some momentum going, but last year was a disappointment."
The 2017 Loganville Red Devils finished 2-8 and spent the off season with the focus on the team in the mirror. There was no spring scrimmage game with an opponent; the Red Devils scrimmaged themselves. Humphreys didn't want his team spending any of their 10 spring workout days preparing for what an opponent might do in a scrimmage. That was followed by a summer of limited 7-on-7 play.
Then came the 2018 schedule. It included a very challenging and demanding non-region schedule. "We played St Pius, Monroe Area and North Oconee," recalls Humphreys. "All of those teams are still in the playoffs. I asked my coaches, 'Who was the dummy that scheduled St. Pius?'" The Red Devils came through the non-region opponents 2-3, then opened region play with a win over county rival Walnut Grove. Then came the Region 8-5A buzzsaw of Clarke Central, Buford and Cedar Schoals.
With their record at 3-6, it came down to the final game of the regular season against Johnson. A win and Loganville would be in. 
"We just asked if the guys wanted to play in Week 11," says Humphreys. "We told them they would have to go out and perform like they wanted to play in Week 11, and they did a great job. " The Red Devils beat Johnson 27-10 and while 4-6 is not a winning record, it was good enough to punch a ticket to the second season.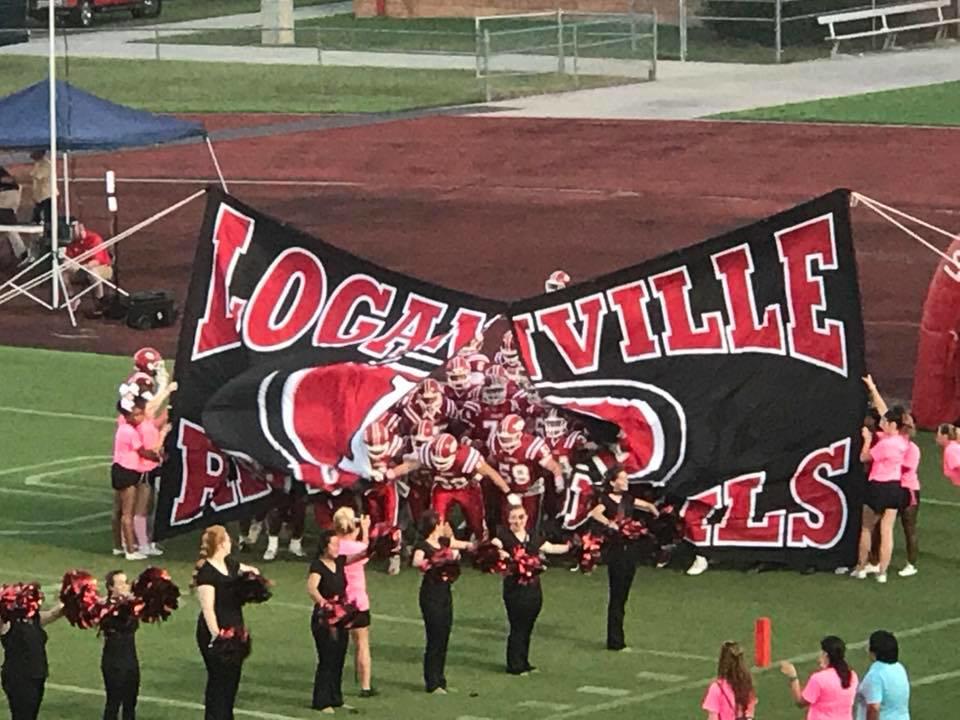 Through the adversity came growth. Sophomore quarterback Tanner Greene has matured into a solid leader, throwing for 1,431 yards and 15 touchdowns. Junior Nick Fager and Sophomore J.B. Seay have shared running back duties. 
There was one lineup tweak that has meant the most this season. "The biggest thing we did was move senior D'errius Hart," says Humphreys. "He was our running back last year, and we moved him out to slot receiver. We put him in space and let him make some plays. Making that move with D'errius has helped a lot." 
Hart has 561 all-purpose yards and scored six touchdowns, but perhaps his biggest play of the season came just before halftime last Friday night. SWD was up 13 -0 when Hart took the kickoff all the way back for a touchdown, making it 13-7 at the half and changing the momentum.
On the defensive side junior Sheldon Arnold has been a standout.
"Sheldon is like a quarterback on defense," says Humphreys. "He played football as a freshman, but didn't play last year to concentrate on basketball. He is our starting free safety and had a big interception the other night against Southwest Dekalb. They were driving down close and Sheldon had an interception in the end zone. Overall, the kids did a great job Friday night and it was exciting to watch them after the game just enjoy it."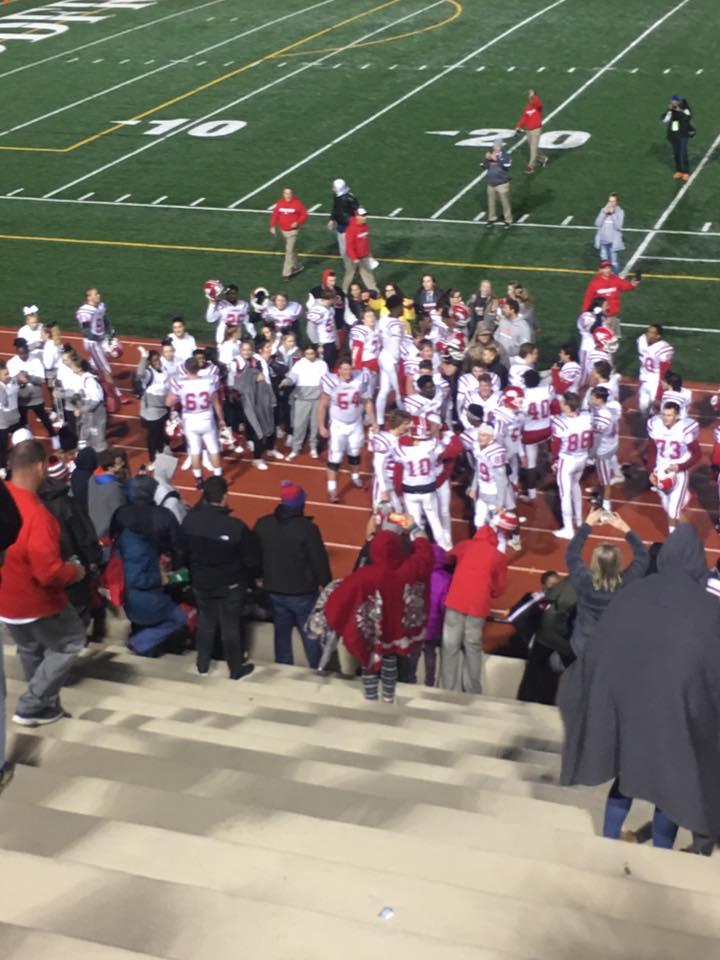 Now Loganville is in Class 5A's Sweet 16. On this Football Friday in Georgia, the Red Devils will be on the road again, this time to Carrollton. "One of our coaches described Carrollton as being the Buford of the west," says Humphreys. "They are very well-coached and disciplined with a long, rich tradition there. Coach (Sean) Calhoun has done a great job since coming to Carrollton and it's going to be a real challenge for us."
Like last week, the odds are against the Loganville Red Devils. They will need to avoid giving up the big play on defense and not turn the ball over on offense to give themselves a fighting chance against the Trojans. 
When I asked how the coach was sleeping this week, Humphreys had this response: "I once heard Lou Holtz remark about getting sleep the week of a big game. Holtz said he slept just like a baby. Woke up crying every two hours. This week I think I'm doing pretty good." 
This week Football Fridays In Georgia will be in Gwinnett County for the second-round playoff matchup featuring Archer and Parkview. It begins with the All Access pass at 7 p.m. with kickoff at 7:30 p.m. on the Great GPB!
Secondary Content
Bottom Content