Section Branding
Header Content
A Championship Transformation At Banneker
Primary Content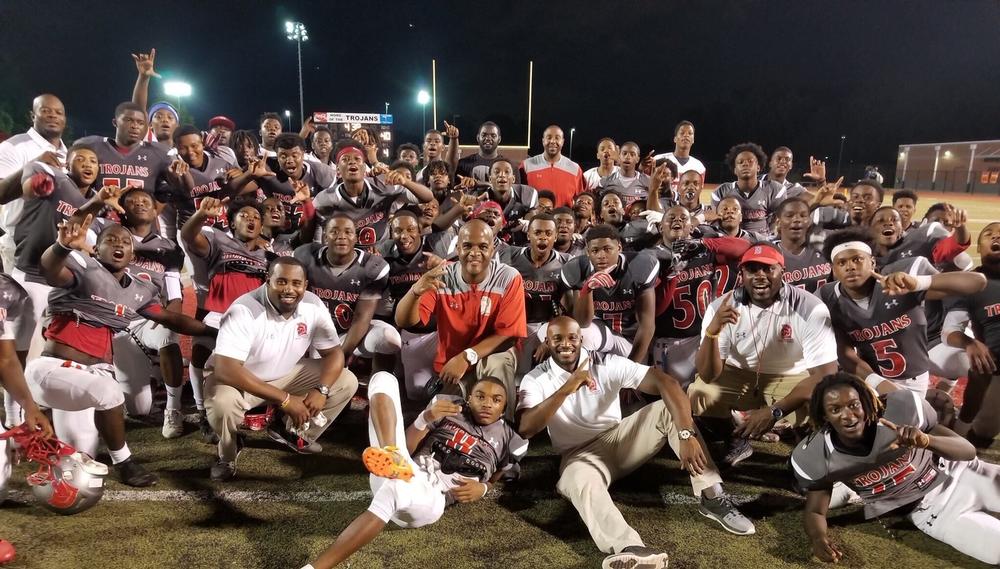 Legend has it that an area in the North Atlantic Ocean that stretches from Miami to Puerto Rico to Bermuda that has been a place where a number of planes and vessels have mysteriously disappeared. The area is infamously known as The Bermuda Triangle. 
If you drive south of Atlanta's Hartsfield-Jackson Airport you will come to the junction of Interstate 285, Interstate 85 and Ga. Hwy. 29. If you look closely inside that area, you will find Banneker High School, a school with a football program that for years seemed to vanish from radar. 
"We are like the forgotten team from South Fulton County," says Banneker Head Coach Mario Allen. "Everybody knows about Westlake, they know about Creekside, you have Langston Hughes, and you have Hapeville Charter. We are the school that sits in the Bermuda Triangle of South Fulton."
Such was the case upon Allen's arrival at Banneker in the summer of 2017.
"The year before I got here they went 5-5," says Allen. "The two prior years they went 0-20. Those kids had only won five games in three years and for last year's seniors I was their third coach in four years. What I tried to instill was a better mindset and level of expectation."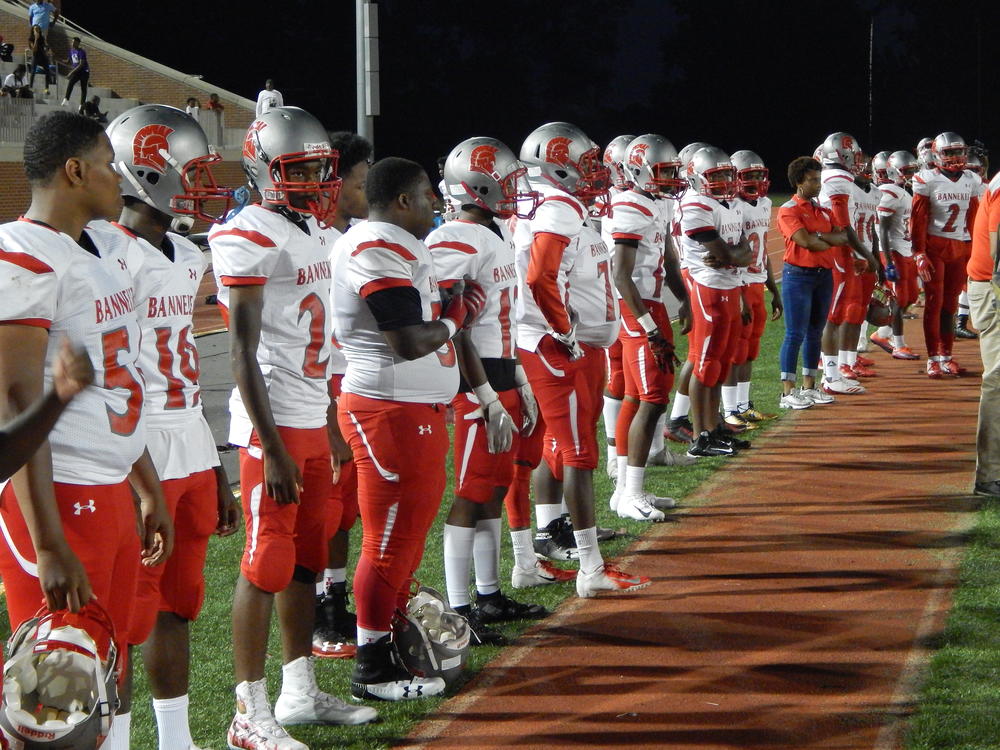 Allen says his first day at Banneker was the first day of summer workouts before the 2017 season. There was barely enough time to learn names before the season started. Much to the surprise of everyone associated with the school, the Trojans posted their best record in 16 years going 8-3.
"Last year everyone was like WOW!," remembers Allen. "Our only loses were a midseason loss to Maynard Jackson and a one-point loss to Carver. We went to the playoffs and lost to Southwest DeKalb in the first round, but it gave them a taste of it and now they know what to expect."
The off-season was filled with workouts and a large portion of the team was busy with baseball, wrestling or track. Banneker Athletic Director Wendy Golston says it was also time to hit the books.
"We have implemented twice-a-week study hall for athletics," says Golston. "We want to ensure athletes understand that without academics, their access to sports at the next level will be limited. We are also encouraging players to compete in more than one sport so that they can work on skill, staying in shape and getting stronger. As our program sees more success, it should encourage more participation."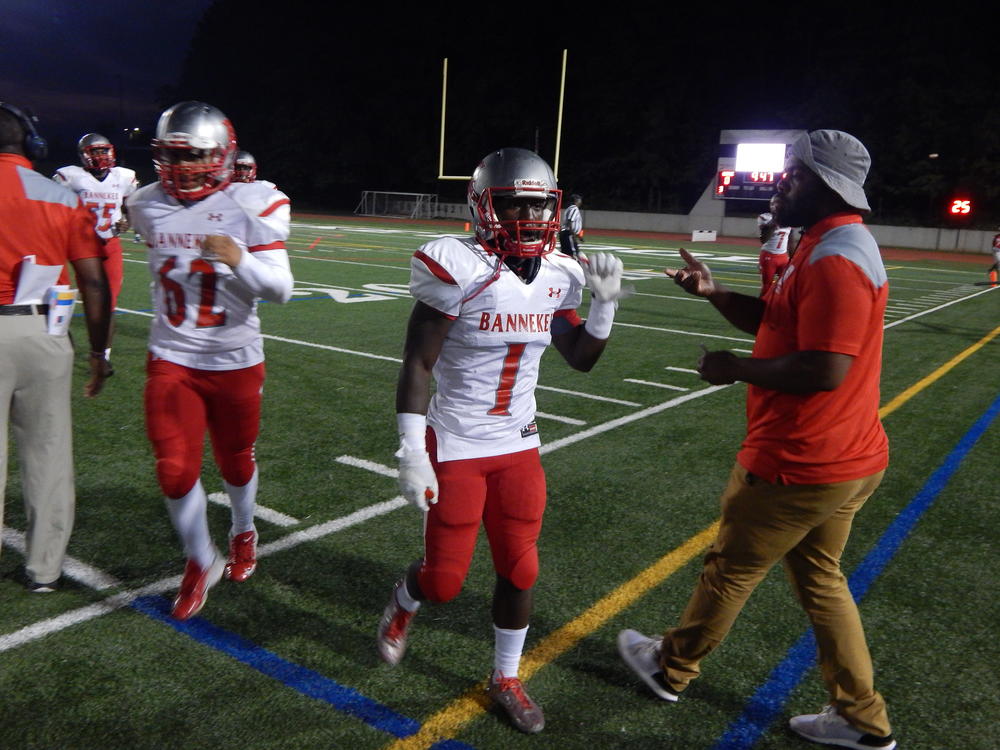 Participation seems like it would not be a problem at Banneker, a school that has a strong history of athletics. It's a reflection of just how much things have changed for the both athletics and the school. 
"There was a lot of transition," says Allen. "A lot of people coming and going for about seven years. When you have instability, you can lose kids. Like anything else, not having stability in school led many kids to not have interest in athletics. Of the 16 Fulton County high schools, we ranked 16th in participation. We were a 5A athletic program with participation more like a 2A or 3A school."
This year has seen participation increase for football at Banneker, as close to 80 players are on this year's squad. I went to see the Trojans play earlier this season and what I saw was a red and white blur. This group does everything fast. There is up-tempo offense and up-tempo defense, too. Oh, by the way, that defense has only surrendered 87 points this season.
"We have to use what we have," says Allen. "We are not real big and we won't intimidate you getting off the bus. But what we do have are kids who are quick and fast. We use that to our advantage on offense and defense to try and catch teams off guard. We are very proud to have a defense that ranks among the top 10 in the state for our class."
One of those players who stood out for me was running back Kobe Harris. The sophomore only stands 5-7, but has a motor that seems to run full tilt all game long.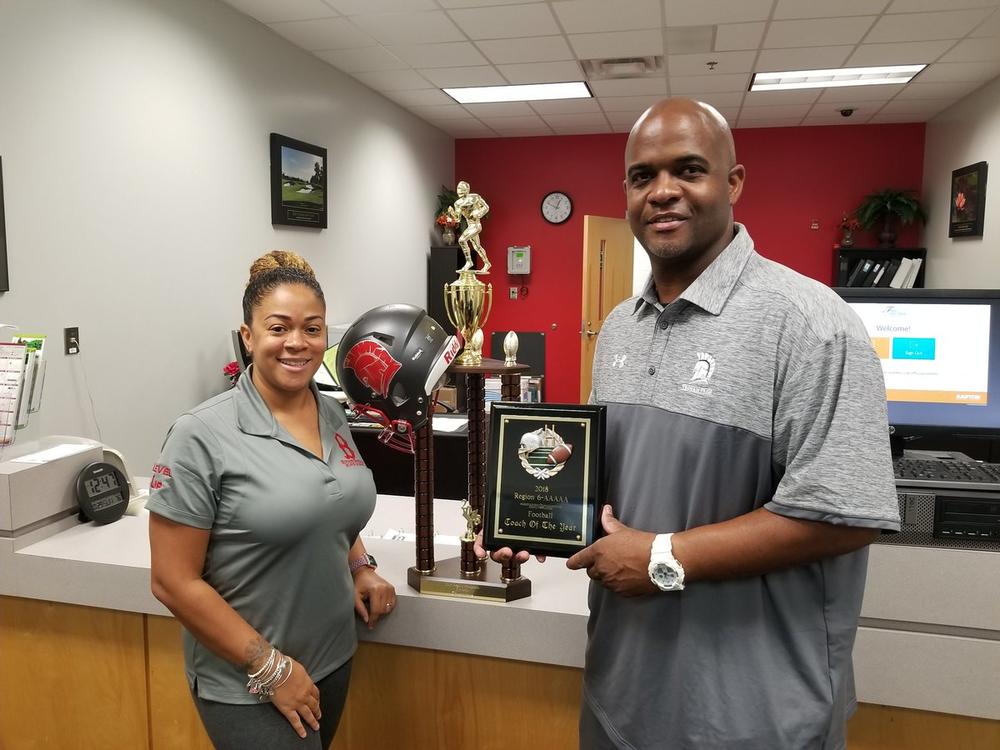 "He was Newcomer Of The Year in our region as a freshman," recalls Allen. "He has an amazing football IQ for a 10th grader and may get drafted in baseball. Kobe plays for one of the top travel baseball teams in the state of Georgia."
The Trojans lone setback for 2018 came in the third game of the season at Hillgrove. Allen knew the game with the Class 7A powerhouse would be a difficult task for his team, but hoped they would grow from the experience. The lessons learned from that 42-13 loss have apparently paid off. Banneker has not lost a game since. Last Friday's 25-7 win over North Springs secured the school's first region championship. It's all a part of the upward trend for athletics, the school and the community.
"Our success on the football field is a part of the school's larger success," says Principal Dr. Duke Bradley III. "We've struggled academically for a very long time. But now we're experiencing success in the classroom, on the ball field, and also in the arts. Our football team's competitiveness, led by Coach Allen has been the glue that's pulled it all together. It's a new day at Banneker High School."
With region title in hand, there is still more that this year's Banneker team can accomplish. On this Football Friday In Georgia, the Trojans can tie the school's record for most wins in a season (nine with a win over Grady in the final game of the regular season. A first-round playoff win would bring more school history, with double-digit victories for the first time.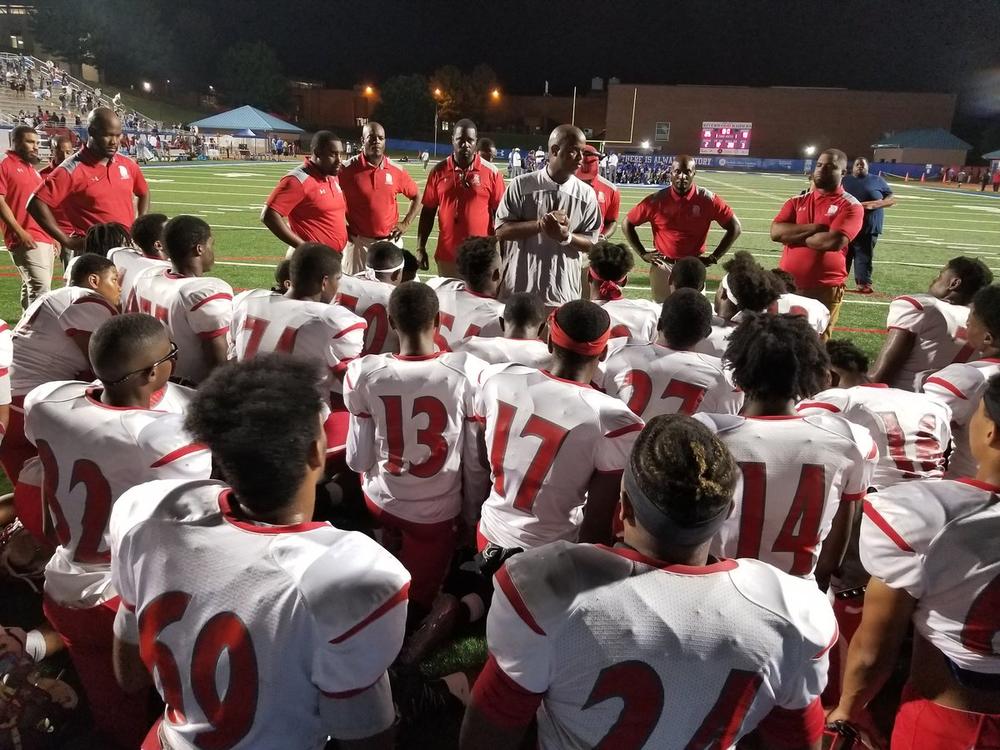 To do that would mean that Banneker would indeed become like the Bermuda Triangle. A place where opponent's state championship dreams mysteriously vanish, never to be heard from again.
"We will be home for the first round," says Allen."We have not lost a home game since I have come to Banneker. We just want it to become the norm that to get the region championship you will have to come to Banneker. We want to open some people's eyes about Banneker athletics."
Don't forget this Football Friday In Georgia. GPB Sports will be in Moultrie, where the Colquitt County Packers will host the Lowndes Vikings. It gets started with the All Access Pass at 7 p.m. followed by kickoff at 7:30 p.m. on the great GPB!
Secondary Content
Bottom Content