Section Branding
Header Content
Winning Times Arrive At Hephzibah
Primary Content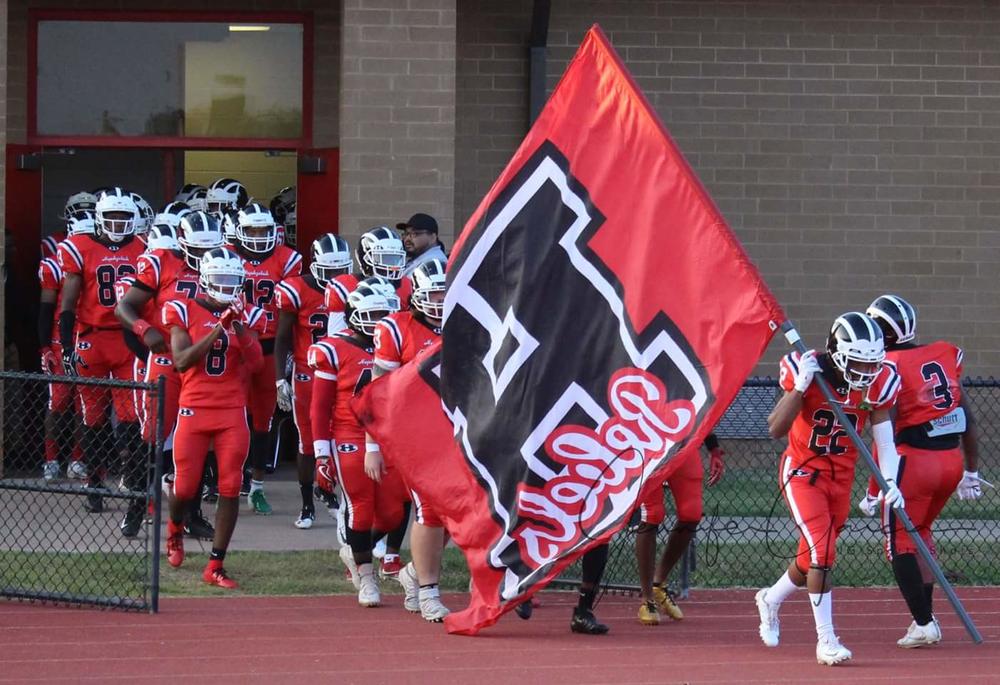 When high school football season rolls around I can't help reflecting on my time working in the Augusta area. I landed at WRDW-TV in the mid-80s and quickly learned to balance covering the high school games on both sides of the Savannah River. 
On the Georgia side of the river there was great competition in Richmond County, but if you wanted to see the championship contenders we had to gas up the old 12 Eyewitness News van and head for the triangle. The Lincolnton-Washington-Thomson triangle, that is. The L-W-T triangle was a place where opponents dreaded going on Friday night as it seemed that Lincoln County, Washington-Wilkes and Thomson were always contending for the state title. Whenever one squared off against the other, it was a sight to behold, and something that you didn't want to miss.
Man, those Football Fridays In Georgia were simply awesome.
Fast Forward to 2018 and the triangle seems to be a bit more inviting that in years past as Lincoln County, Washington-Wilkes and Thomson are all sporting records of 3-5 with two weeks to go in the regular season. 
Alas, this season Augusta and Richmond County have teams posting records that are worthy of note. Aquinas (7-1) won a state title in 2013, Richmond Academy (6-2) owns state titles from way back in 1951 and 1956, and then there is Hephzibah. You heard me right -- Hephzibah! You know, the Rebels. The guys from down on the south end of town have never won a state title, nor have they ever won a playoff game in school history. During my five years covering sports in the CSRA, Hephzibah won a total of six games, that includes an 0-10 season. There were many long Friday nights in South Augusta.
The 2018 edition of the Hephzibah Rebels sport a record of 7-2 and after last week's 33-6 win over Laney have a firm grip on second place in Region 4-2A. Perhaps the greatest motivational factor for this year's Rebels team is way that the 2017 season ended. There was a 17-0 loss to ARC and a 14-8 heartbreaker against Baldwin that left Hephzibah at 4-6 and on the outside looking in at playoff time.
"We had two games that caused us to miss the playoffs," remembers Hephzibah Head Coach William Harrell. "We were hungry from missing that opportunity. We went right into the weight room in January and placed third in the state team powerlifting competition. We had 'Gut Check Fridays,' which was 30 minutes of non-stop workouts and conditioning that started at 6 a.m. every Friday morning."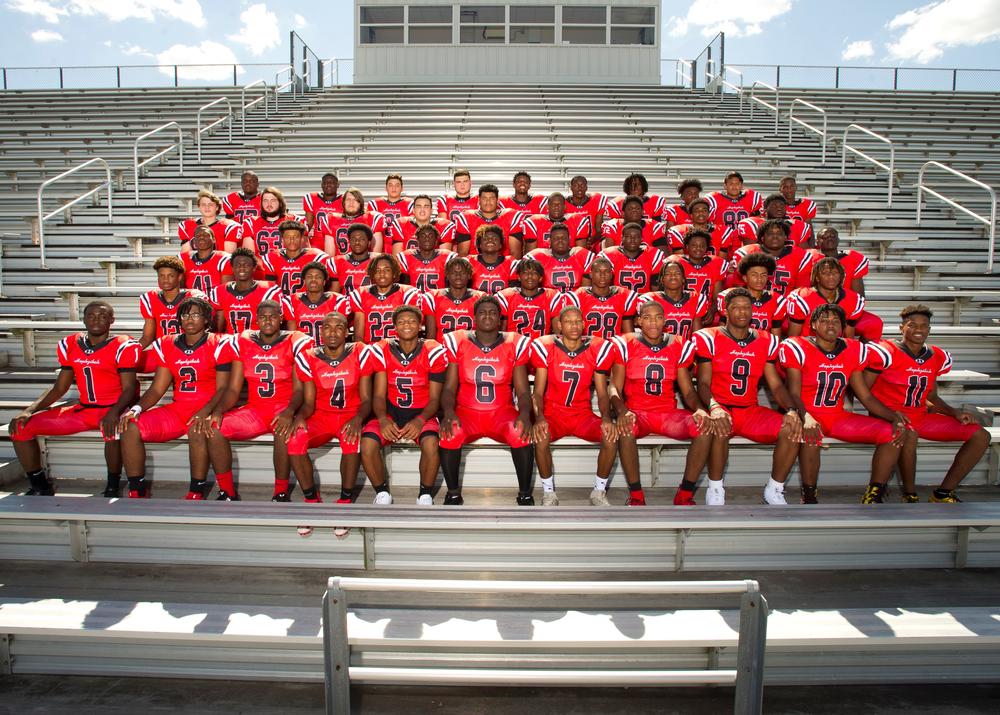 Harrell, an Atlanta native and Mays High School grad seems an unlikely candidate to end up working on the southside of Augusta. The coaching bug bit him while in college at Georgia Southern and three years after graduating he landed at Hephzibah as middle school head coach and high school assistant.
It was at the end of what you might call the golden era of Hephzibah football. The Rebels had posted back-to-back 7-4 seasons under John Bowen in 2007-08. Harrell worked his way up to defensive coordinator before taking the same position for two years at Macon County. When Harrell got the call to return to Hephzibah as head coach in 2015, the decision was an easy one. 
"I fell in love with the kids and the community," says Harrell. "It's country but still close enough to the city that you can say that it is Augusta. You got the middle school across the street and elementary school down the street. If you could just get it all set up, you could have a sleeping giant." 
When you talk to Harrell you get the idea that he is very happy to be where he is. His commitment is real and unlike a certain young sports reporter back in the day, the coach isn't working in Augusta while keeping an eye out for the right job opening back home. 
It was, however, a trip back to Atlanta that proved to make a profound impact on his career. Seeking to learn more about his chosen profession, a young William Harrell reached out to 10 very successful high school football coaches and only one reached back. That one was Marist's Alan Chadwick. This is where the story gets kind of interesting because as a high school senior, Harrell's Mays team brought a 6-0 record into a region showdown against Marist in 2001. The War Eagles flew out of Lakewood Stadium with a 17-14 win over Mays. Harrell says his teammates struggled to recover from that setback and lost 6-0 to Washington the next week.
The two region loses left Mays at 8-2 overall and out of the playoffs that year. Now, William Harrell had been invited to visit the coach who led the team that spoiled his senior high school season. "He (Chadwick) couldn't have been nicer." remembers Harrell. "Coach Chadwick had his entire staff there and they answered any questions that I had. He took me on a tour of their facilities, including their weight room and he even took me out to eat. All the while I am thinking, 'I don't have any way to repay this man;'"
The visit with Alan Chadwick has had a lasting impact on Harrell who after going 0-10 his first season as head coach made some changes. 
"I had to clean house and bring in new coaches," says Harrell. "It was one of the toughest things I ever had to do. I had to let go of guys who were good guys, but weren't able to do what I needed from a coaching standpoint." 
New programs were implemented that re-evaluated players. No longer could players rest on last season accomplishments or get into trouble during the off season.
"They managed to weed themselves out," says Harrell. "It helped us establish a level of expectation both on and off the field. This is the first year that we have really seen it all bear fruit. The players are policing themselves."
This summer's preparation included a contact camp, where the Rebels held their own against regional powers Burke County, Washington County, Thomson and Lincoln County. All seemed ready for the 2018 season to start, then it happened: a 45-20 loss to Richmond Academy in the season opener was a wake-up call. The Musketeers power running game was dominant and the Rebels had no answers, but the loss helped them achieve the season's signature win over Screven County three weeks later.
"That game really helped us," recalls Harrell. "If we didn't have the ARC game to learn from, I don't think we beat Screven County. Our defense learned how to stop the run and be physical at the point of attack." 
Members of the Augusta media have chronicled the transformation at Hephzibah. 
"Pretty remarkable what William Harrell has done," says WRDW-TV Sports Director Kevin Faigle. "Dropping down in class helped, but the kids certainly believe in themselves more than ever. They just missed out on a playoff spot last year, and I think they were able to carry the momentum over into this season"
One of the team's defensive leaders is senior defensive end Elijah Mayes, who has offers from Troy and East Carolina. On offense Elijah's brother, E'shawn, is a talented junior wide receiver who has caught the eyes of East Carolina and Kentucky. The Rebels ground game is solid with senior Rayquan Riley rushing for close to 1,400 yards this season. They all embrace the team's mission statement of "Dependability, Accountability and Teachability: You can depend on me, you can count on me and you can teach me."
We will soon see just what the Rebels have learned as playoff time is right around the corner. Hephzibah is on track to host a postseason contest for just the second time in school history and -- who knows -- perhaps get the school's first ever playoff win. 
But, first things first, this Football Friday In Georgia the Rebels will attempt to boldly go where no Hephzibah football team has even gone before. A victory over winless Josey will bring an eighth win, another thing that has never happened at Hephzibah.
"The community is excited," says Harrell. " It's a testament to the hard work that our players have done. This is the first senior class that has been with me four years. A lot of these guys went through the 0-10 season. For them, this is like coming full circle."
Indeed, these are not your father's Hephzibah Rebels!
Don't forget that this week Football Friday's in Georgia will come your way from Dacula where the Falcons will host the Lanier Longhorns in a showdown for the Region 8-6A crown. It all starts with the All Access Pass at 7 p.m. followed by kickoff at 7:30 p.m. on the great GPB! 
Secondary Content
Bottom Content