Section Branding
Header Content
Bremen Winning The Old-Fashioned Way
Primary Content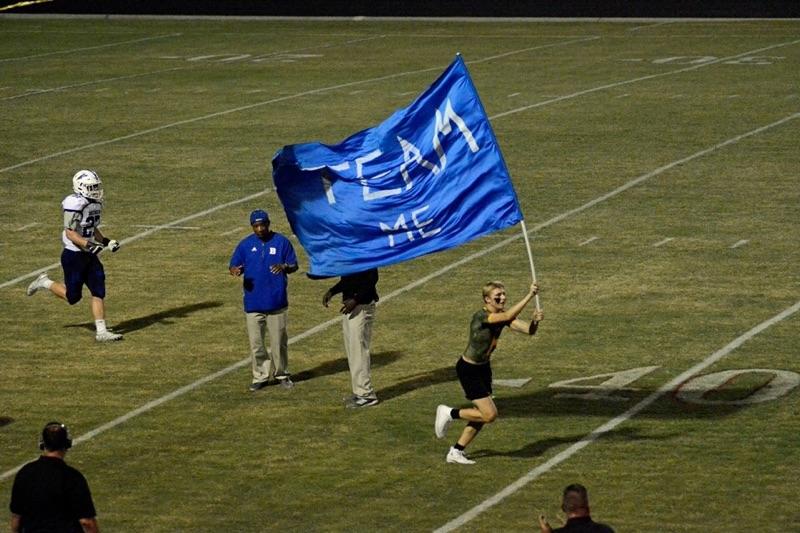 For the Bremen Blue Devils the 2017 season was like an amusement park ride with a disappointing ending. The Blue Devils soared to an 8-0 start before being jolted by a 48-0 loss to Calhoun. Then after closing out the regular season with a thrilling one-point win over Ringgold, Bremen was shutout 32-0 by Lovett in the first round of the state playoffs.
The weeks that followed were spent making plans for a more challenging 2018 with hopes for better results. "We were 9-2 last year but our two were really big loses to good teams," remembers Bremen Coach Davis Russell. "We put a very demanding schedule together because I wanted them to see that kind of competition. I wanted them to see some teams that were good early."
The coach would get his wish, a date with Rabun County to start the 2018 season. The Wildcats fit the bill perfectly. They played in the Class 2A state championship game in 2017 and had not lost a regular season game since the season opener in 2015. 
Oh, there is one more thing. The season opener with Rabun County was scheduled to be played at Georgia Southern's Paulson Stadium in Statesboro as part of the Erk Russell Classic. You see, Davis Russell is the grandson of the man for whom the high school football kickoff event is named and it made for a sentimental journey. 
"My little boy is 2 years old and his name is Erk," says Russell. "To get on chartered buses and make a stop at Mercer on the way was special for our kids. We practiced by Eagle Creek and talked about all of the traditions. My dad, Jay Russell, was a coach on the first four Georgia Southern national championship teams and spoke to our team. He told them why playing in the Erk Russell Classic was special."
For football fans around the Peach State of a certain age, Erk Russell's name still conjures images of a larger-than-life figure. Erk was the demanding defensive coordinator for Vince Dooley's Georgia football teams, who had a reputation for his headbutts with helmeted Bulldog players using just his bald head. He would leave Athens to revive football at Georgia Southern and lead the Eagles to three national titles before retiring. Erk Russell passed away in 2006 and while it's been almost 30 years since he coached his last game, you will never have to look hard to find his name or his image on the Statesboro campus.
The game with Rabun County took on the feel of a homecoming game for Davis Russell, and the Blue Devils rose to the occasion. Evan Fuller's 23-yard field goal with time running out lifted Bremen to a 13-10 victory.
"You couldn't have drawn it up any better for us," says Russell. "For us to get a win in that stadium and get to coach on that sideline, the whole experience was special. To see my little boy head butt the Erk bust was truly special for us."
Davis Russell leading Bremen to victory in the Erk Russell Classic was fitting indeed. Before coaching at Georgia and Georgia Southern, Erk Russell coached Atlanta's Grady High School to a state championship. Davis Russell is not just following in the footsteps, he has tried on his grandfather's shoes and has found them to be a perfect fit. GATA were the letters on the old practice jersey's at Georgia Southern. Today you can find those letters on signs around the city of Bremen and on T-shirts worn by students at the school. "I've tried to copy him," says Russell. "We wear shirts that say big 'TEAM' little 'me.' We live by one rule 'Do Right.' We tell our defense that 'Runts Have To Try Harder,' and at playoff time seniors will get T-shirts that say 'Just One More Time.'"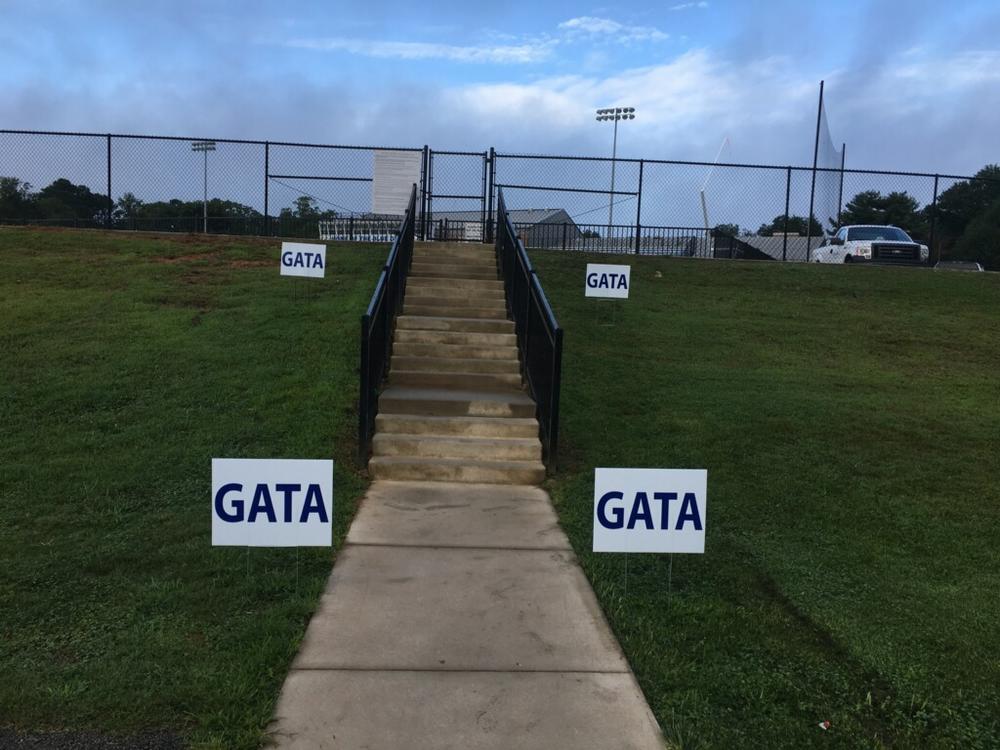 Call it an old-school approach, but it's hard to argue with the results. The coaches keep things pretty simple with no late-night meetings. It is yet another throwback approach that was implemented during the off season that has made a big difference this fall. The players talked. There are 30 seniors on the Bremen team and they had senior leadership meetings each week during the summer months. 
"We let the kids run it," says Russell. "We talked about the different aspects of leadership and it was one of the most rewarding things because the kids opened up. In a day when kids sit behind their cell phones on Instagram and Twitter, we had kids spend an hour learning about good leadership. It has just poured over this team that we have. We don't panic, we have great leaders and we have found ways to win in tough situations twice so far this season."
Among the senior leaders are quarterback Wade Cartwright, who had a great summer. He has a big target wide receiver Jason Houston and running back Tyran Dobbs, who has rushed for 400 yards in three games. On defense, outside linebacker Kade Berry has 11 tackles and an interception against Cedartown and Jalen Dallas is a standout cornerback. Russell says some of his seniors have received offers from mid-major programs, but so far no helicopter visits from Kirby Smart or Nick Saban in Bremen. The coach is OK with it and believes that it helps the team keep a chip on its shoulder.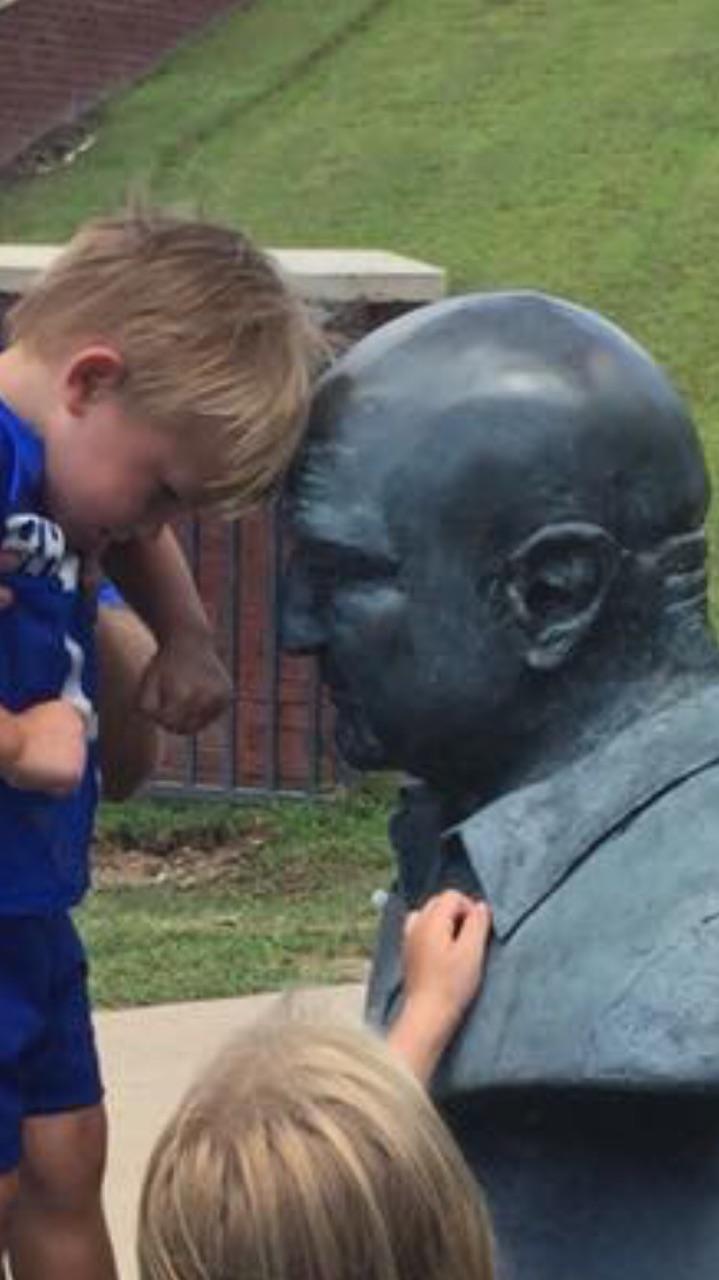 Off to a 3-0 start with wins over Rabun County, Bowdon and Cedartown, the Bremen Blue Devils are ranked No. 4 in this week's GPB Sports Class 2A poll. Next week Bremen will open region play against No. 3 Callaway. "I don't know if there is a more talented team in 2A," says Russell. "We went to watch them last week and Saban has definitely been landing his helicopter down there. They run as well as any team in 2A. Our kids are excited about the challenge."
The Blue Devils and Cavaliers will tangle next week at Hogansville. On this Football Friday In Georgia, Bremen will drive to North DeKalb Stadium to visit Cross Keys.
The GPB Sports crew will be at Grayson this Friday night for a playoff preview as the Packers of Colquitt County come to call on the Grayson Rams. It all gets started with the All Access Pass at 7 p.m. on the great GPB!
Secondary Content
Bottom Content