Section Branding
Header Content
The 'Big Dawgs' Are Feasting At Lithonia
Primary Content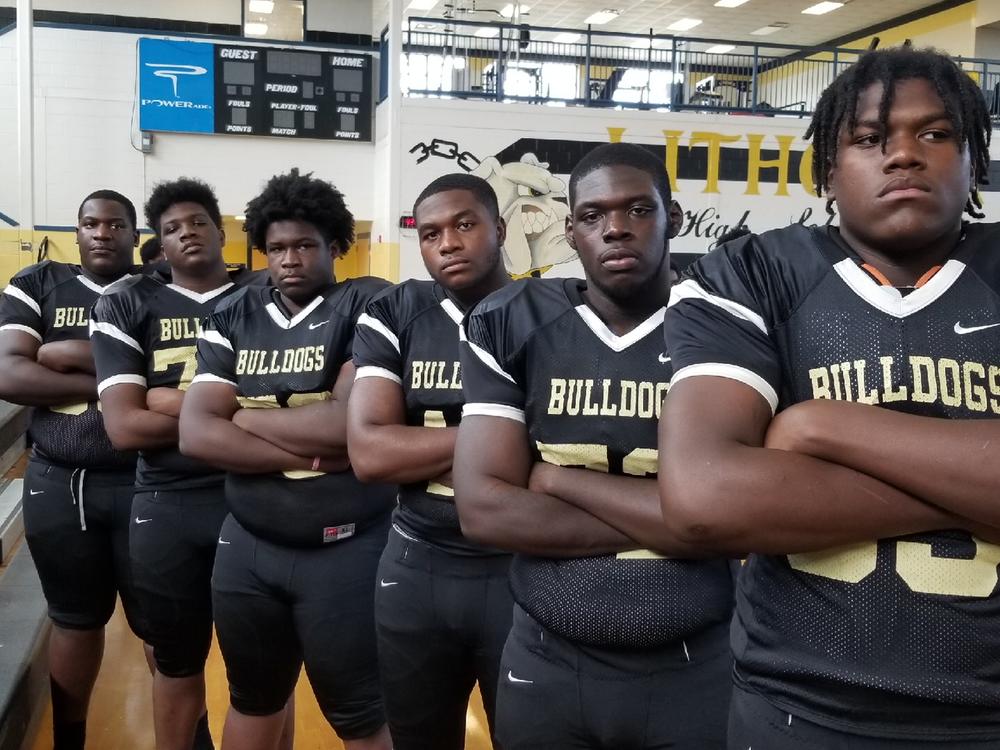 Step into the way-back machine and set the dial at 1984. A gallon of gas in $1.83, a ticket to a movie $2.50, the Soviet Union boycotts the Los Angeles Olympics, and Ronald Reagan is elected president of the United States. It was also a monumental year for football at Lithonia High School, as the Bulldogs won their region championship.
Lithonia hasn't won a region title since.
Fast forward to 2018 and the Bulldogs are off to a 3-0 start, something that hasn't happened at Lithonia since 1998. Second-year head coach David Edwards likes how his team is treating success.
"We really haven't talked about it," says Edwards. "Our kids just stay on the mental path to just get ready for the next one. You would not know that we are 3-0. We still know that we have a long season, and some tough teams coming up."
When asked what led to the great start to this season, Edwards says you have to go back to the end of the 2017 season. After the Bulldogs posted a 3-7 mark, two things happened, the offensive line spent some quality time in the weight room, and some 200 college recruiters came to visit the school.
The O-Line -- AKA "The Big Dawgs" -- were getting the work done in the weight room and their ring leader Broadrick Jones made sure that all Division I recruiters included Lithonia on their list. The 6-foot-6 275-pound Junior offensive tackle is verbally committed to Georgia but also garnered offers from Alabama, Clemson, Maryland and Tennessee.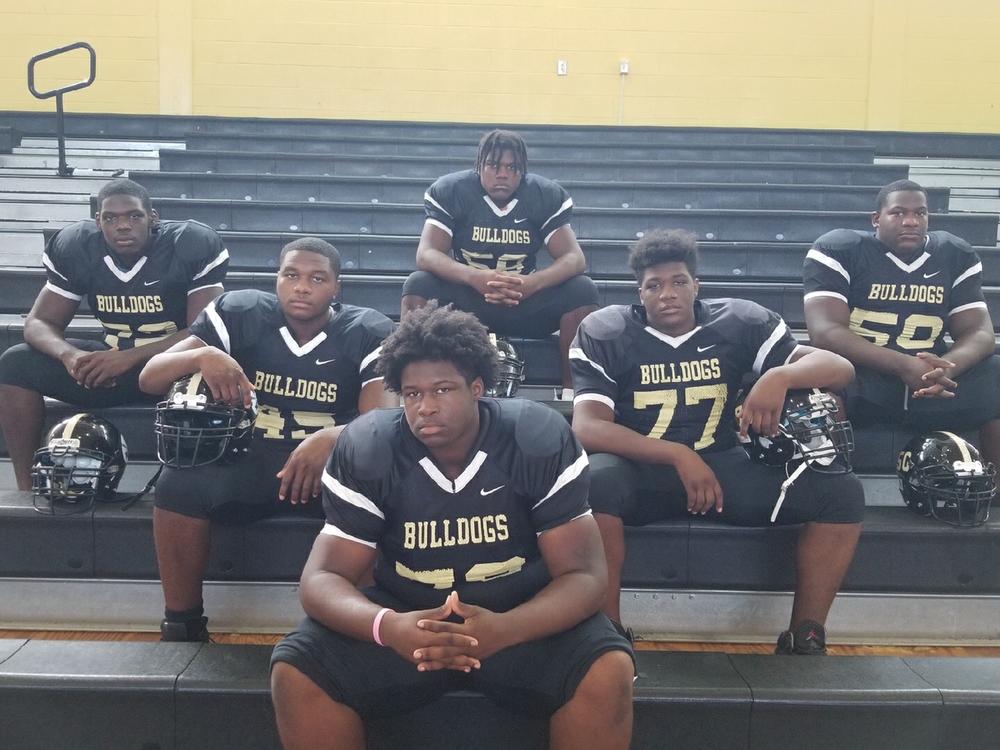 "He's a big kid," says Edwards. "He's not a prima-dona type. Broadrick is coachable and understands that he still has a lot of learning to do. Everything for him is based on his size and potential. Now we have to help him reach that potential."
Broadrick Jones is rated the No. 6 tackle in the nation and No. 35 player overall for the class of 2020. Seeing Jones' hard work pay off with visits from college recruiters proved to be motivational for the rest of the team.
"It got their attention," says Edwards. "Now our kids know that if you want to play at the next level these are the things that they will have to do."
So far this year "The Big Dawgs" have been making a difference each week. Jones has good company up from with 6-5 330-pound Gerald Sanders and 6-2 310-pound Kelvin Usher. The O-line paves the way for senior tailback Shawn Morris, who is an interesting story as well. 
"Shawn Morris is a Hurricane Katrina kid," says Edwards. "His family had moved to Texas and he was a part of a winning program there. He is an excellent example for our team. Our kids are learning how to win and when you are changing the culture you need a player like Shawn Morris to show the work ethic and level of commitment." 
Year Two at Lithonia in many ways is like Year One for Edwards, who got the job in late May of 2017. "There was no spring practice," remembers Edwards. "No camps, no 7-on-7s, just getting to know new coaches and new players. I just prayed for the Lord to get me through that first year." 
This spring and summer went much better for Edwards, there was spring practice, camps and now he knows everybody. There was even time to hold individual meetings with the seniors. "I had them meet with me, says Edwards. "I wanted to make sure that they held each other accountable."
David Edwards tends to stick close to the teachings of the coaches that Influenced his career, like longtime Cedar Grove coach Ray Bonner, or his college coach Mike White at Illinois and a tall assistant coach with the Pittsburgh Steelers named Tony Dungy.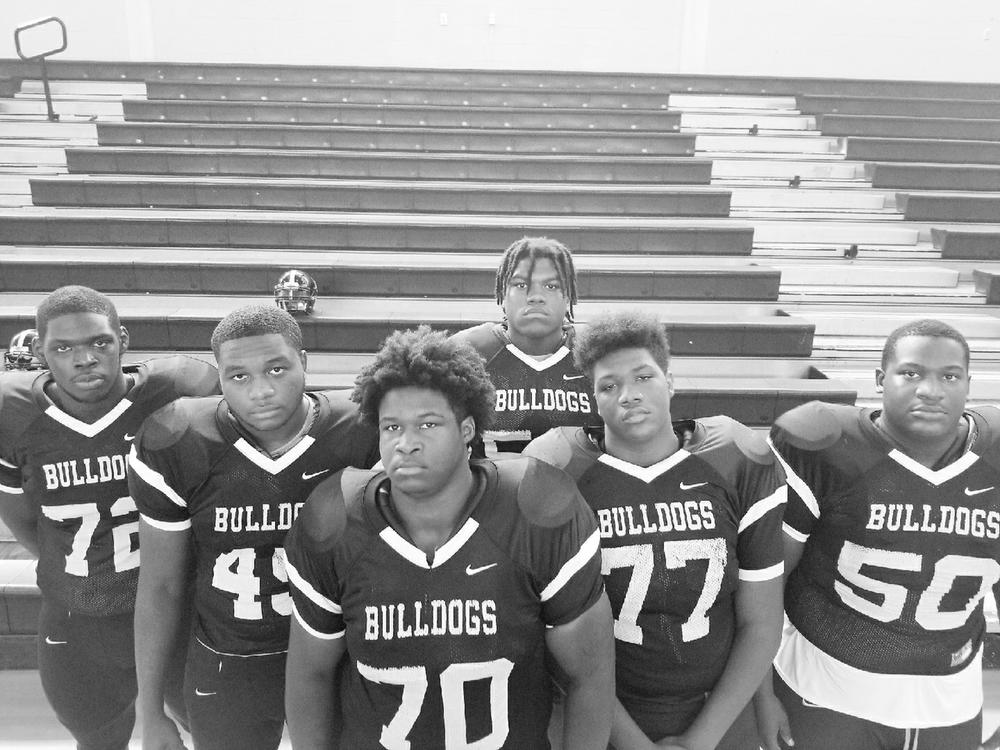 "He was my position coach at Pittsburgh," says Edwards. "Tony Dungy's style was different from any other coach that I played under, he studied and worked so hard. He was one of the youngest coordinators in the NFL at the time and he never shied away from taking information from anybody. I learned from him to be a great listener."
After a week off, the Lithonia Bulldogs go back to work this week seeking to improve on that 3-0 start. They are already halfway to six wins and that may be good enough to secure a playoff spot. If the Bulldogs win more than six it will make more history, because the last time that happened at Lithonia was in 1994. On this Football Friday in Georgia the Lithonia Bulldogs will get a visit from Pebblebrook. 
"They are a well-coached team," says Edwards. "This is the kind of game you want to have. This will tell us where we are."
Don't forget that this week is the season premiere of Football Fridays In Georgia as we hit the road to bring you the first or our live high school football telecasts. We will be at Barron Stadium in Rome to see the two-time defending state champion Wolves host Carrollton. We hope that you will join us on the great GPB!
Secondary Content
Bottom Content