Section Branding
Header Content
Perry, Stewart County Among Those Off To Hot Starts
Primary Content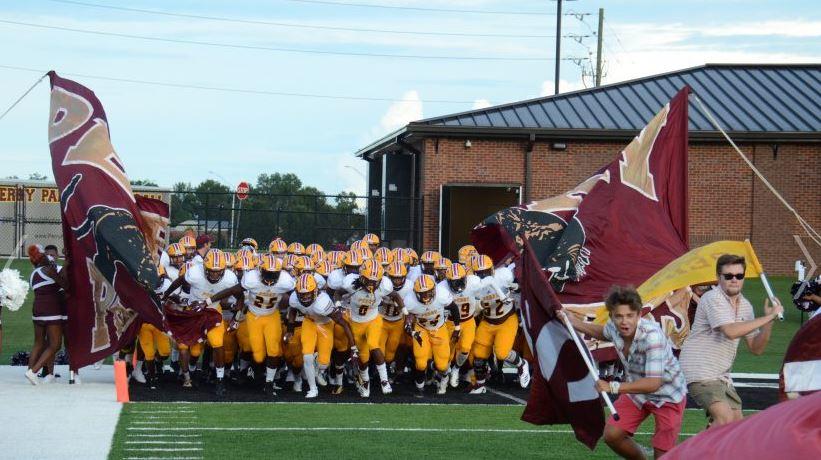 "Hot Starts…"
We'd all like to have our teams get to have one at the beginning of any (and every … who am I kidding, right?) season and there have been a few pleasant surprises out of the blocks here in 2018.
I'll give you a few examples this time around- just to keep an eye on going forward. The successes may not be immediate and they may be relative, but they're still something to look at.
My first one (with major props to Todd Holcomb and Chip Saye at GHSFDaily for the numbers) is Stewart County and the Royal Knights. Ashley Harden, in his first year in Lumpkin, has a coaching career that includes the programs at Butler (where he went from 0-10 to 15-5), Jenkins County (6-4 in his first year), Twiggs County (from 4-7 to 8-4) and Northeast-Macon (5-4 in his only season). Stewart County got off to a 2-0 start for the first time since the program began in 2008. Stewart was 8-91 in its first 10 seasons and, through two games, Harden has matched the most wins in a season the program has ever had. They've gone there twice- in 2011 and 2016.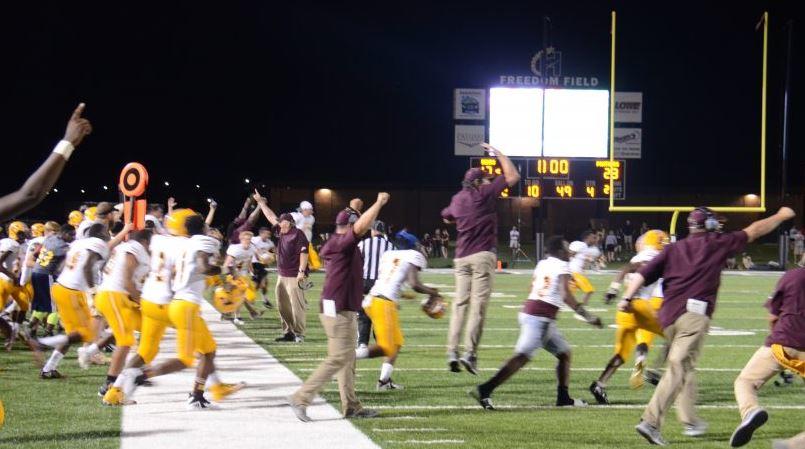 You've also got teams like Monroe Area under Kevin Reach, Veterans under Milan Turner, Lithonia under David Edwards, but there's one more that has some parts of central Georgia buzzing right now.
I have known Kevin Smith since his days at Northside. Two years ago, he decided to put out his own shingle and is doing so in Perry with the Panthers. The program started in 1954 and only had three coaches in its first 25 years- their only region title coming in 1959. They've had 11 coaches since 1979- an average of just under four years a turn. But, the new guy has things hopping right now.
Perry is 3-0 for the first time since 1998 after a 30-27 victory over Westside Macon last week. And, just so you know, the school hasn't had a winning record since going 6-5 in 2012. Their opening win over Houston County was the first win over a 6A team since 2012.
Everything in the "Panther Pit" has a new shine to it in 2018- our friends from 13WMAZ-TV have a peek
"We ended last season with a win over an East Laurens team that finished second in our region (2-4A)," Smith said when I caught up with him after a recent practice. "So, we challenged ourselves in the off-season. The off-season workouts were very intense and the kids were buying in to what we were doing. We had some OTA's against some challenging teams like Jones County, Troup, and Harris County. So the kids are still buying in to everything and they're getting better.
"Our skill guys are pretty good," Smith admits. "We have a sophomore quarterback, and he's in his second year behind center. Lane (Rucker) has figured out the offense, and he's maturing. He still makes some mistakes, but he knows how to get playmakers the ball. Defensively, we've played really well. There have been some mistakes, but our biggest strength is we play a lot on our side of the field. We've had three or four goal-line stands that haven't given up any points. The offense has had some turnovers, but they have given our opponents a short field to run on. Our defenses have held in those situations. 
"I'm really proud of where our defense is. It seems every point that has been scored against us, the team we were playing had to earn every point."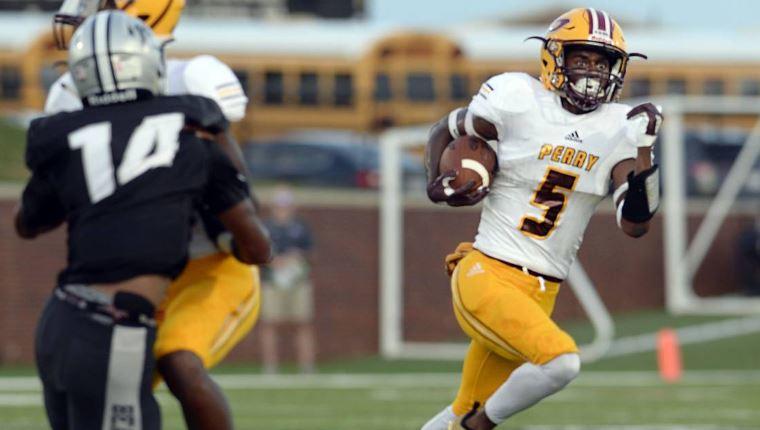 Smith knows his region has talented teams top to bottom, but Perry has two more non-region games to get through first. Monroe is this Friday, and then the Panthers have two weeks to prepare for Milan Turner and Veterans.
"Monroe is a good football team," he tells me. "They have good skill guys, and they're dangerous. Then, we have a week off before Veterans- who has a 3-0 start. Our region play has Upson-Lee, who won last Friday night, and a lot of guys are back from last season. Where we are in our program, each game is a playoff game. We have to continue to get better because our region is better with Mary Persons, West Laurens, Howard, Spalding and Upson-Lee all together."
One final thing to remember where Kevin is concerned...
He's still just a young pup when it comes to being a head coach. He's only in his second year, too, both at Perry and as a head coach. Period. End of sentence. While he has a huge resume as a coach, there's still a LOT of learning to do.
"Sometimes, I get a little lost still trying to figure it out," he says with a laugh. "It's fun calling the shots. And I am a relationship-driven coach since I have always coached the D-Line. That's just a relationship with 15-20 guys, but now as the head coach, I can reach the whole team being the head guy. 
"With all that, I am still trying to figure it out a little bit."
I get the impression, though, that Coach Smith's learning curve gets flattened out pretty quickly as we see what Perry is doing on the field these days.
Play it safe, everyone… I'll talk to you soon!     
Secondary Content
Bottom Content