Section Branding
Header Content
Ranked Teams Take A Beating
Primary Content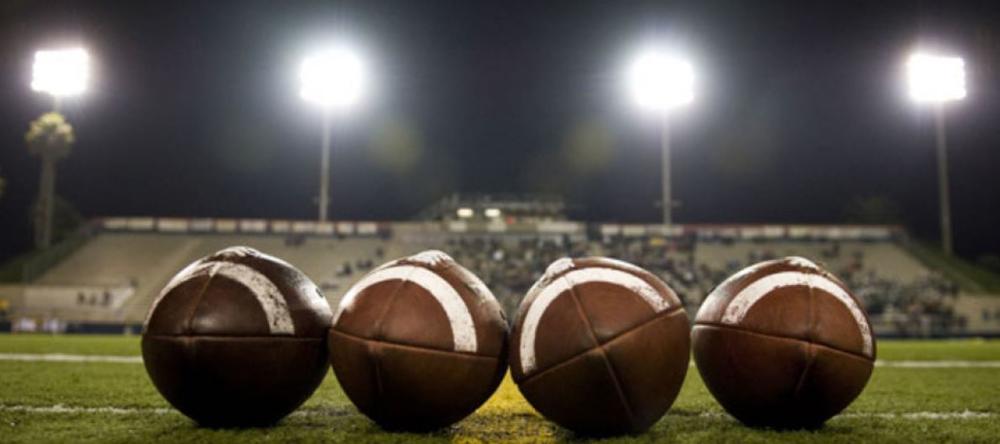 When one takes a look back at last week's GPB-TV Sports Top Ten Polls, one thing is obvious; there are many changes coming. Several high-ranked teams and perennial powers took it on the chin last weekend, and some of the losses were very surprising.
In Class 7A, Grayson lost to Bergen Catholic out of New Jersey 34-22, defensing 7A champion North Gwinnett fell to Wekiva, Fla., 28-14, Lowndes out of powerful Region 1 traveled north and got ambushed by Parkview, 39-27. Mill Creek downed Norcross 39-24 in another 7A surprise. In reality, four of the top ten teams in this state's top classification were toppled.
The damage was not quite as severe in Class 6A. Perennial power Northside Warner Robins, Effingham County and Richmond Hill suffered defeats. In Class 5A, one of the state's top teams in any classification, Buford lost to Deerfield Beach, Fla., 19-14. Most prep observers felt the Wolves would go unscathed during the regular season and deep into the state playoffs. Ware County lost to 6A power Coffee, 21-14 and Bainbridge traveled to Tallahassee, Fla., and lost to Leon, 28-6. West Laurens was the only 4A loss casualty in this week's GPB poll, losing to Class 2A power Dodge County 22-10.
There were shocks aplenty in Class 3A. Peach County, Westminster, Pace Academy and Liberty County all took losses, so this week's 3A poll will take on a totally different look. Lee County beat Peach County, 33-0, St. Pius X rolled past Westminster, 35-9, Monroe Area beat Pace Academy, 36-15 and Statesboro shocked Liberty County 23-6.
In other losses of note, Class A power Clinch County rolled past Class 2A Brooks County 37-7 and Colquitt County beat Thomasville 50-3. Irwin County downed Mt. Paran, 40-20 in another top ten matchup.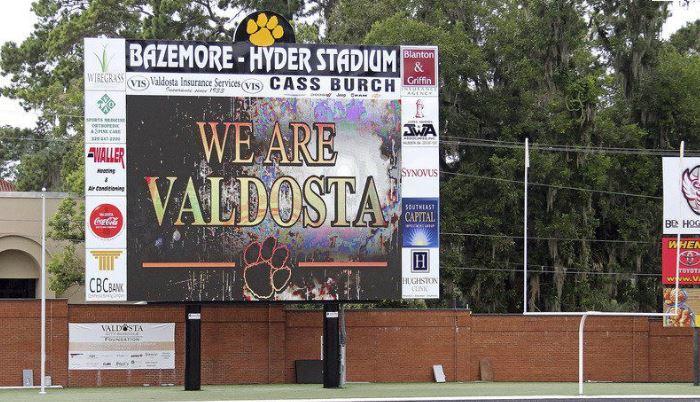 The early season polls are hard to gauge at the onset of each season, but one thing is certain, this past weekend served notice that any Georgia prep team can take an unsuspecting loss at any point in the 2018 season. 
As we head into this weekend, there are key matchups with lasting joy or bitterness. One of the top games in southeast Georgia takes place in Moultrie this week as the resurgent Valdosta Wildcats (2-1) head into the Hog Pen to meet Colquitt County (3-0). This is a long-time bitter rivalry game between former region members, and South Georgia bragging rights are at stake.
Grayson has an important game this week as the Rams try to bounce back from a surprising loss. The green and gold head to play dangerous Marietta in a classic 7A matchup. The Blue Devils are 1-2, but those two losses were to perennial powers Rome and a team from Maryland. Marietta downed Collins Hill last weekend 38-13.
There are other great matchups on tap in most classifications; the Class 5A top-ranked Rome Wolves travel to No. 8 Kell in a key game, while No. 5 Jones County plays undefeated Union Grove (2-0).
In one of the top games any classification this week, it's the highly-anticipated game between Class 3A No. 3 Benedictine Military of Savannah (1-0) and Class 4A's top team Blessed Trinity (3-0).
The Cadets from the coast have had two weeks to prepare for this game, while the Titans have picked up right where they left off a year ago. Needless to say, this will be a great game between a Class 3A and a Class 4A power that is sure to be memorable.
Other top games finds Cedar Grove at McEachern, Rabun County and Stephens County, and Dooley County at the top-ranked Class A Clinch County Panthers.                     
Secondary Content
Bottom Content