Section Branding
Header Content
Stoneman Douglas To Play For 'The 17' At Milton Event
Primary Content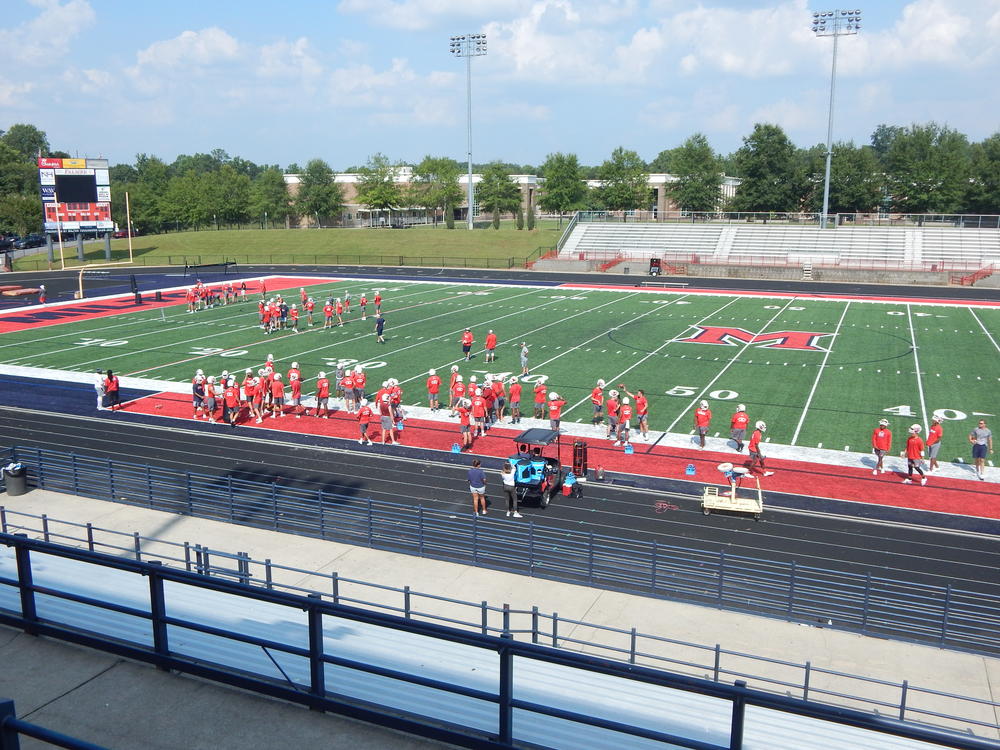 After three successful seasons as head coach at West Forsyth High School, Adam Clack came to Fulton County and Milton High School and led the Eagles to a 9-3 mark in 2017. It was a good first step for a coach who brought a vision of making Milton and the surrounding community synonymous with winning high school football, not just in the state, but in the southeastern region and the nation.
The next step toward that goal showed up in an amazing way.
"I looked in my inbox one day and I've got this email from Airo," remembers Clack. "I started reading and thought, this was too good to be true." Milton had been chosen from a group of schools to serve as host for the 2018 Freedom Bowl, a three-day celebration focused on high school football, service and leadership.
In all, 12 teams will play six games and some of those teams are among he nations best .The list includes  Bob Jones from Alabama, St. Josephs from New Jersey, Georgia Class 7A state champion North Gwinnett and Florida state champions American Heritage and Chaminade-Madonna. Milton will draw Cardinal Gibbons, currently ranked seventh in the southeast by USA Today.
"I'm excited for our kids to get exposed to that kind of talent," says Milton Athletic Director Gary Sylvestri. "This event will help put Milton High School, the Milton community and Georgia football on the map in a big national exposure. It's about leadership in our community and in our country."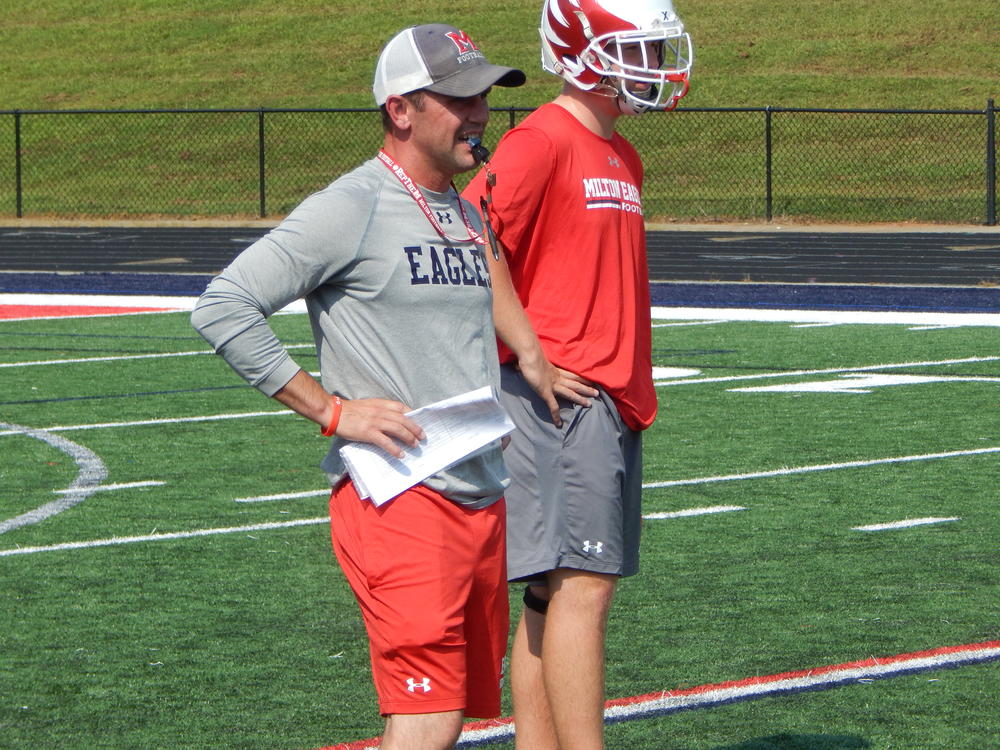 The players will get to meet members of our nation's military and each team will be taken through a leadership lesson by a Purple Heart wounded warrior. The dates are Aug. 31 through Sept. 2 and it promises to be great competition in support of an even greater cause but there is much more to what will happen in Milton on Labor Day weekend.
On Feb. 14, Marjorie Stoneman Douglas High School in Parkland, Fla.,  was the scene of a tragic mass shooting that shook the nation. The event made a special impact on the Milton athletic director. "I'm a retired cop and  coach from that area," says Sylvestri. "When the Douglas tragedy happened it hit close to home for me. I thought they are Eagle Nation and we are Eagle Nation, how can we tie it all together? "
The team of Northside Hospital and The Freedom Bowl subsidized the cost of bringing the Stoneman Douglas football team to metro Atlanta. 
"Douglas was heavy on our hearts,"  says Clack. "What a great way to help give this group something they could get excited about. Something they could put in their windshield and stop looking in the rear view."
The Stoneman Douglas Eagles have done their best to get back on the field and prepare for the season. "We've worked really hard," says Douglas head coach Willis May. "We run a camp from 8 a.m. to noon five days a week during the summer. We go at it hard and we try to improve all the time."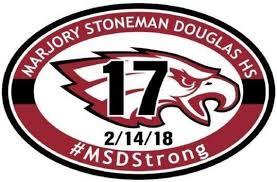 The Douglas Eagles want to do more than just play games on Friday nights they fall. They haven't been to the state playoffs since 2010, and have made it their goal for 2018. "It would be awesome for our community," says May. "There is nothing quicker to make everybody feel a little bit better that to get that done for the community and school. It would be devine!"
Coach Willis "Peanut" May strikes you as man who has been placed at Stoneman Douglas, just for a time like this. He sounds like an "ol' ball coach" who knows just what his team needs. He will get after them like he always has, but this year he will add an extra tablespoon filled with love.
"Our kids have been through hell, they really have," says May. "What 15-, 16-year-old boys do you know that carry caskets? I had eight of my guys have to carry the casket of their coach that they loved. Kids just should not have to do stuff like that."
The Stoneman Douglas Eagles have dedicated the season to the memory of the victims of the tragic shooting  and will do what they can to bring them along on  the journey. "We lost 17, three coaches and 14 students," recalls May. "All we can do is try and honor them. We put 17 on our helmets and we will never forget them. Everyday we have to live without them."
The thing Coach May and the Stoneman Douglas Eagles can't control are other school shootings, like the one at Santa Fe High School in Texas  just three months later.
"Every time we hear that stuff, it's like our scab gets ripped off," says May. "We know what it was like on February 14th. It was sad, it was hurt, it was pain, it was everything and it will be with us forever. It will never go away."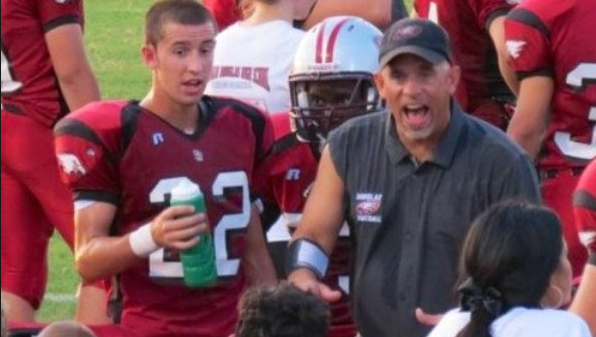 Adam Clack, Gary Sylvestri and the Milton community have planned a warm greeting for the Stoneman Douglas football team that includes a Chick-fil-A  reception and the Milton Eagles will lead them out of the tunnel for their game against St  Matthews of Ontario, Canada. Sports can do a number of things. In this case it is hoped that sports will help the healing process.
"Atheltics is such a great vessel," says Sylvestri. "If it can take that community and that school and give them something, then we've done God's work by making this one decision."
Willis May echoed that sentiment. "Sports helps a lot," says May. "Hopefully we can use it to heal and show our pride and appreciation to those we lost. God left us here for a reason. There is something that we are meant to do, and we will try to do it to the best of our ability."
Don't forget that Football Friday's In Georgia will feature live game broadcasts every Friday night. It all starts on September 14th with Carrollton visiting two time defending state champion Rome on the great GPB!
Secondary Content
Bottom Content