Section Branding
Primary Content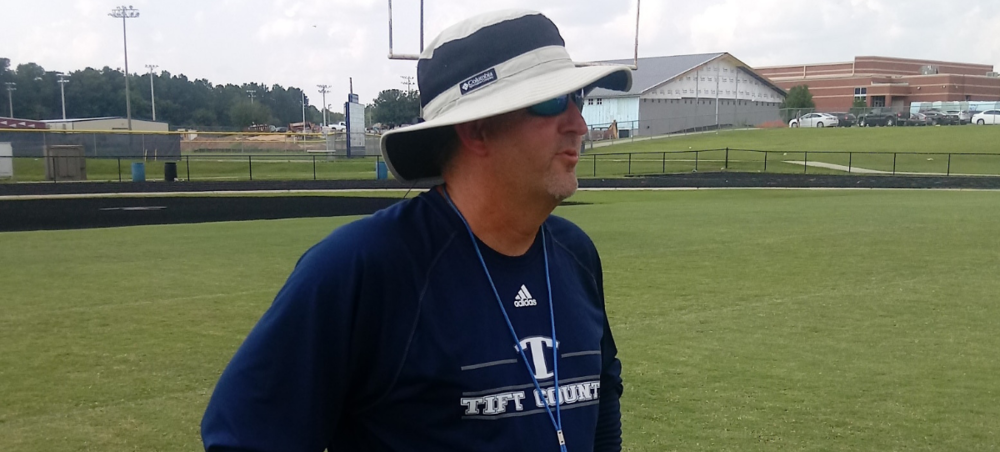 Mark Ledford got to do three things for his home town team in Rochelle: play for a state title, win a state title as a coach, and coach his son at their alma mater.
For him, he couldn't ask for anything else in the place he grew up.
"I wasn't in the coaching business, at first, to be a head coach," Ledford admits. "But it happened and it happened to be at my home school for the first time. I had committed to raising my family in one place and keeping my kids in school. I wanted them to attend one high school and a middle school and was able to do that. To be able to accomplish the things we were able to accomplish was amazing."
But time, in all places, comes to a close at one time or another -- and very few people get to call their own shot. For him, it was at the end of last season -- his 17th  at home in Wilcox County. There were five straight losing seasons after an incredible run of four region titles in six years in Region 2-A and a state title at the Georgia Dome in 2009 to cap it all off.
The first thing that popped in my mind when I wrote that last paragraph was the winning shot of Ledford running across the field to shake the hand of Donald Chumley of Savannah Christian after a 30-21 win.
In those six years, the Patriots had double-digit wins and a run of 70-11.
"To be able to win a state title and the only one we've won," Ledford says, "it was special the way it brought the town together and, then, to finish my career -- and watch my son play football and daughter participate in softball and cheerleading and her whole high school career. I just don't know if it'll get any better than that. I guess that's how I'm so content doing what I'm doing now."
But now, Mark is a 40-minute drive away from home as the coach of a ninth grade team down at Tift County. It's not what you think. It's not a demotion.  Not in the least.
"I was at an event at the first of the year and Coach (Ashley) Anders and Mike West, a former coach at Metter and the current DC, (and I had known Coach West through the years) ran into each other," Ledford says. "I expressed to coach Anders that I was looking for a job if he was looking for anything. He mentioned he might have a ninth grade job available, but he didn't know if he was going to have a teaching position."
The veteran coach is now back as a rookie and Ledford is completely cool with it. He needed to back up a little bit, in his words, and get fresh.
"Coach Anders said you may not want a ninth grade coaching position," Mark says, "but I told him it's exactly what I'm looking for. You know…? You're the head coach for 17 years and there's a lot on your shoulders to take care of and worry about -- there's film work all weekend as an example. 
 "I wanted to look for something that gave me the opportunity to have fun again with not having to match the stress level of the mental and physical that I had before."     
There were a handful of other opportunities that were presented to him but the feel just wasn't right. Coach Anders called and, in the spring, the teaching position came available and Ledford jumped right on it. 
It just felt right … and, by his own admission, he could not have picked a better situation.
"My worst day has been a good day," he says. "This coaching staff made me feel like family on day one -- and that's no bull. The toughest part has been adjusting to a new system. It's similar to what I did, but the terminology was all different. I'm trying to do the best and mirror that and do the best we can -- which is what we need to be doing. It's getting a little better each day. The family atmosphere within the program is very refreshing and I have been willing to do whatever they ask."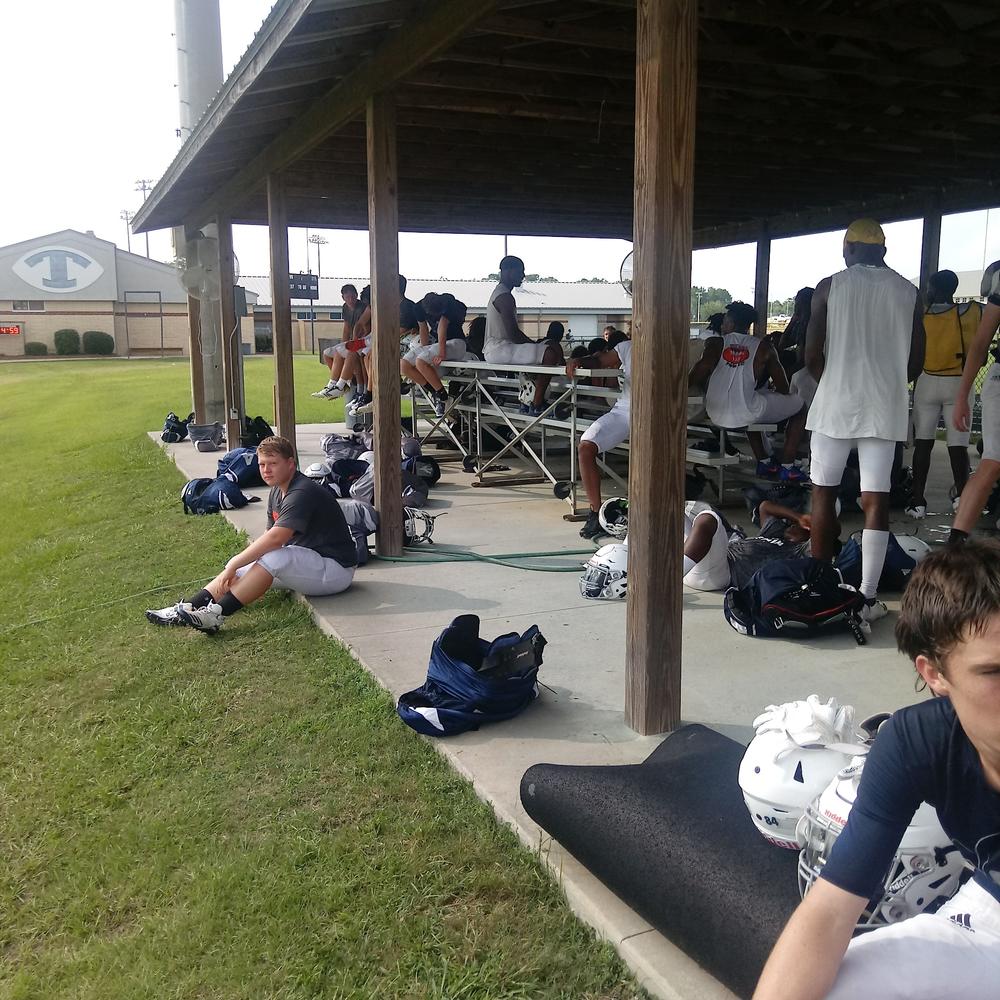 Tift just had their first week of school in the books for 2018, and Ledford has been chasing his tail all week. As hectic as it's been, it's been good, though, and he's enjoyed every class. He's even had the time to catch up on watching football at home. He had his ear buds in the other night watching Nic Marshall -- score a TD on offense and one on defense -- the first time since 1963 that happened for the Saskatchewan Roughriders of the CFL. Mark still keeps up with his guys -- like Lonnie Outlaw as he plays in Arena ball. 
All of them are still special to him.
"I feel kinda like the kid out of college. I'm excited and nervous about what the future will be. I don't know what the future holds, but things have worked out and put me in a place where I needed to be."
And, just so you know, Tift's ninth-grade team started their season with a win. 
They go to Lowndes on Thursday.
Play it safe, everyone… I'll talk to you soon.
Secondary Content
Bottom Content