Section Branding
Header Content
Going Home: Tomberlin Returns To His Roots At Appling County
Primary Content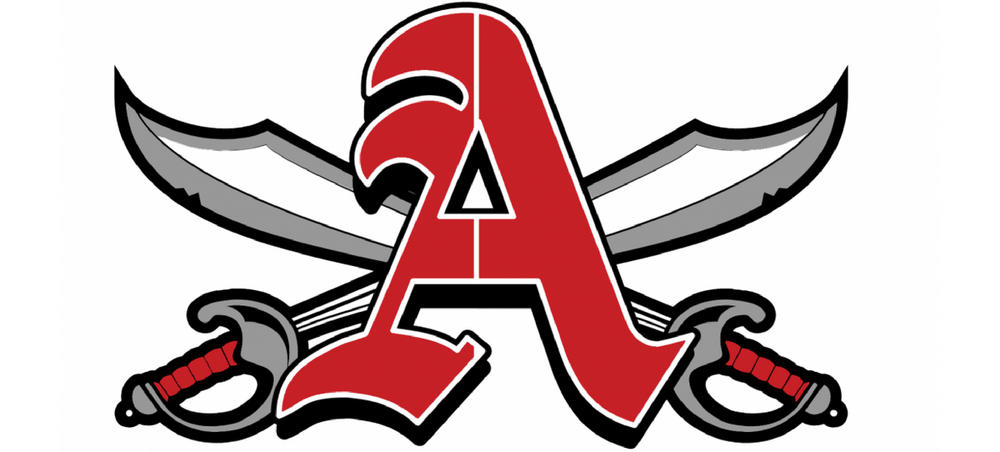 "Going Home."
And when I say that this week- I mean that in both the figurative and literal sense.
Rick Tomberlin is back as a head coach in 2018 and, this time, he is back in Baxley at Appling County -- close to a 3-and-a-half hour drive from Atlanta (unless you get lost on the way to the school and don't pay attention to GPS while multi-tasking in the car… but, that's a story for another day). 
He took a year's sabbatical after taking Calvary Day to the playoffs in 2016. The time away helped rejuvenate him and his desires on the sidelines.
"I think, sometimes, you look at fighters … look at a George Foreman … he retired, came back, and won a world championship," Tomberlin says. "I think there's some restoration and renewed focus and enthusiasm there. I'm back coaching and that's what I'm supposed to do and I'm doing it in my home town. It's good to be back and good to be doing it."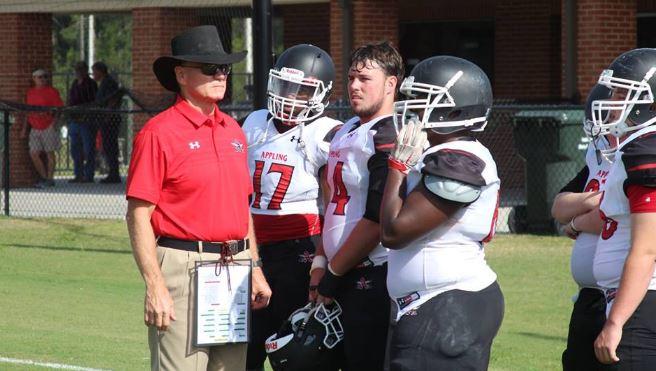 His time has been spent being a head coach at both Lowndes and Valdosta, Treutlen County, Jenkins, Jonesboro, Effingham County and Washington County. His three titles in four years in Sandersville in the mid-1990's are one of the gold standards (pardon the pun for the Golden Hawks) for the sport with the talent of the Edwards brothers and Takeo Spikes that brought the "Kaolin Capital of the US" to the forefront at the time on a national conversation.
These days, Tomberlin still powers up, but is doing it with a program in Region 2-AAA that he envisions being a part of for the next decade. He sits at 246-119 in his 32nd season in a storied career, but knows coming home to the Pirates means it will take some time to build the program in a region that includes Long, Liberty, Tattnall, Pierce, and Brantley County programs that are in their development as well.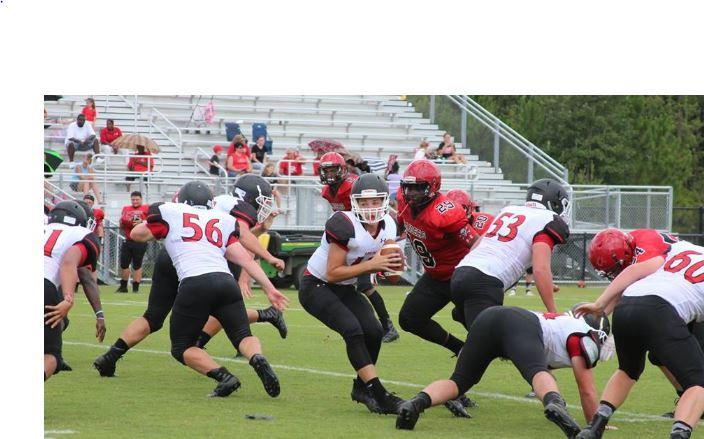 "We have a lot in common with those teams and with the established favorites here," Tomberlin says. "We want to be in the hunt. I think we can fare well, and they're all good teams in the region that we'll see."
When it comes to the Pirates, their new head coach wants to break the season down into its most basic elements as a part of the process going forward. Remember that whole thing about foundations?
"We want to win every play and constantly get better," he admits. "We want to get a system in place starting with the middle school and building up through the high school because, as you know, it's all about having a process and sticking to that process -- offensive and defensive sides of the ball and special teams, too. We also want to connect with the teachers and the administration here. 
"We want to improve on it all every day."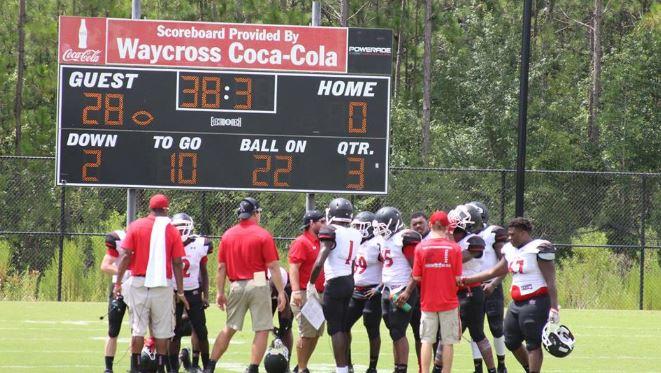 For Baxley, it's a place we all know but haven't necessarily seen on a Friday night. 
"I really think football means a lot here," as the coach lays it out for me on his football field. "It's the only show in town. There is no other public or private school with football around. All the local businesses are engaged. The Touchdown Club is meeting tonight after you leave town and there will be 60-70 people there. I think folks here follow football closer than other places. And all the places I've coached at before have great followings.
"I think Appling County could be a sleeping giant in terms of support. I really do…
"And the Vidalia game could be standing room only.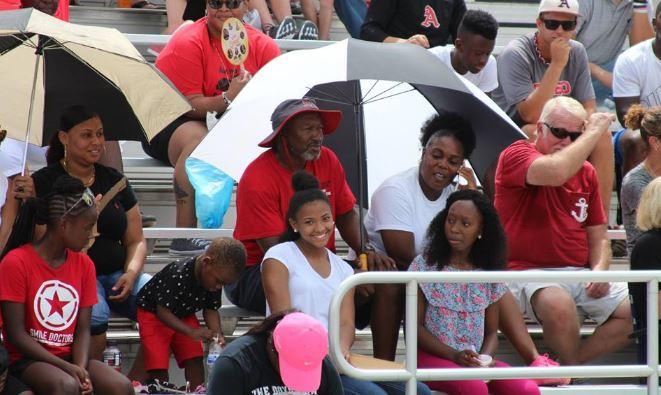 Tomberlin then smiled and you can sense he knows what's in front of him, the staff and the school. You can also tell he's looking forward to wearing red, black and white in his new office.   
"As a 1975 graduate of Appling County High School," Tomberlin admits with a bit of a laugh, "I've gotten to reconnect with classmates and teammates. Funny thing is that not only have I gotten to do that, but I've gotten to reconnect with their sons and daughters -- even some grandsons and granddaughters."      
He's also a grandfather himself now, so he gets it. He also knows without his wife, Angela, he couldn't get to the point to where he is now- no matter what day of the week we're talking about. 
"We've never lived around family and now it's a great experience."
Secondary Content
Bottom Content