Section Branding
Header Content
Lovejoy On The Prowl Again
Primary Content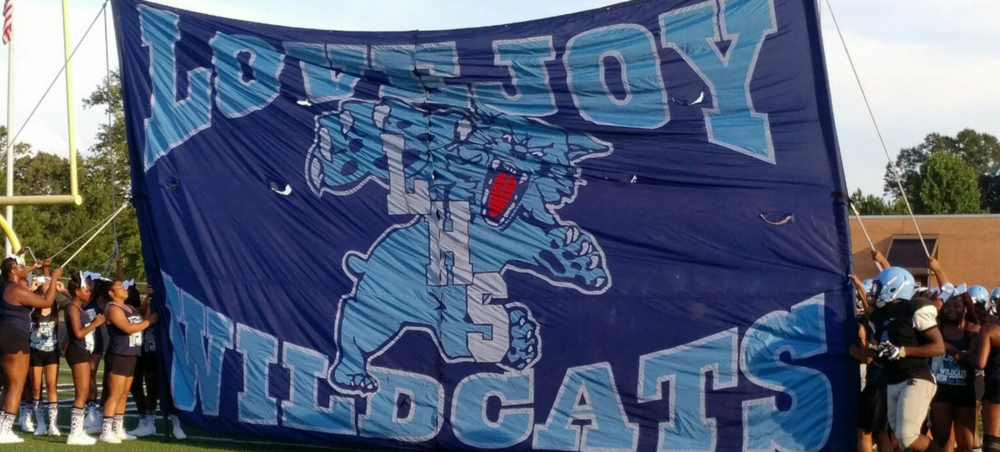 The start of the 2018 season is just days away now. Most schools around the state will wait until the week before their season opener to play that scrimmage that acts as a final tuneup. After two weeks of official practices, it's a little show-and-tell time under the lights before the real thing.
Don't try selling that to the Lovejoy Wildcats, because they couldn't wait.
Aug. 1 was the first day for practicing in pads, and Aug. 3, just two days later, the Wildcats were among the first teams in the state to hit the field to play a preseason scrimmage. Yep, the Lovejoy Wildcats couldn't wait for Football Fridays In Georgia. The Therrell Panthers made the short drive to Twelve Oaks Stadium. (I guess they couldn't wait either.)
I asked head coach Edgar Carson, why start so soon?
"We always play the very first week," says Carson. "We can have two weeks to prepare for our next opponent. It gives us a chance to fix some mistakes and if there is an injury you get time to recover. I saw some positive things, but I did see some things that we can work on."
Look for Carson to tighten the screws before the regular season opener, as folks in Clayton County expect Lovejoy to win and play in the postseason. The Wildcats string of consecutive playoff appearances goes back to 2010. The coach reminds his team to expect the best from their opponents.
"When we schedule games, just know that nobody wants to play you because you are Lovejoy," says Carson. "We may not have the depth like we used to, but we teach the kids to work hard because they will try and knock you off each week."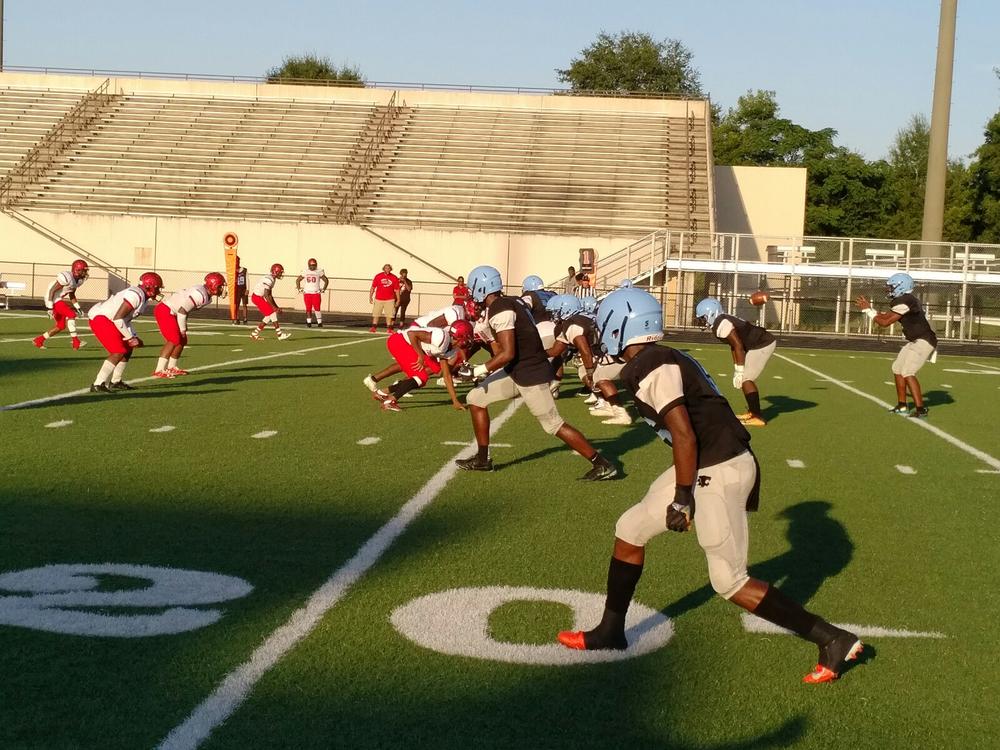 Lovejoy has enjoyed a reputation for an offense the racks up the yards while putting points on the board. That should continue in 2018 and you don't have to look very hard or very far to find one of the key reasons why. William Rogers stands 6 feet 4 inches and tips the scale at about 310 pounds. You couldn't miss this guy if you tried and Carson says the big fella is a joy to coach.
"Will has been a three-year starter," says Carson. "All of his high school career, he has had the opportunity to make the playoffs. He has provided a lot of leadership. He is quiet, but he is a quiet assassin and that is what I like about him."
Rogers might not say much, but he has caught the eyes of the recruiters. West Virginia, Boston College, Missouri, Georgia Southern and Georgia State and among those making offers for one of the key ingredients in an offense that led the region in rushing the past two seasons.
Rogers was opening holes for the now-graduated Zion Custis, who rushed for more than 4,000 yards and scored 50 touchdowns as a three-year starter at Lovejoy. In fact, last season Custis set a new single-season school rushing record surpassing cousin Travis Custis. Maybe it's just me, but it seems like during the Wildcats' eight-year playoff streak there was always somebody named Custis running the ball at Lovejoy.
"I wish we had another one," says Carson. "That family was in this program for a while. The last one Zion (now at Southeast Missouri State), called just the other day to check on how we were doing. One thing about that family, they bleed blue."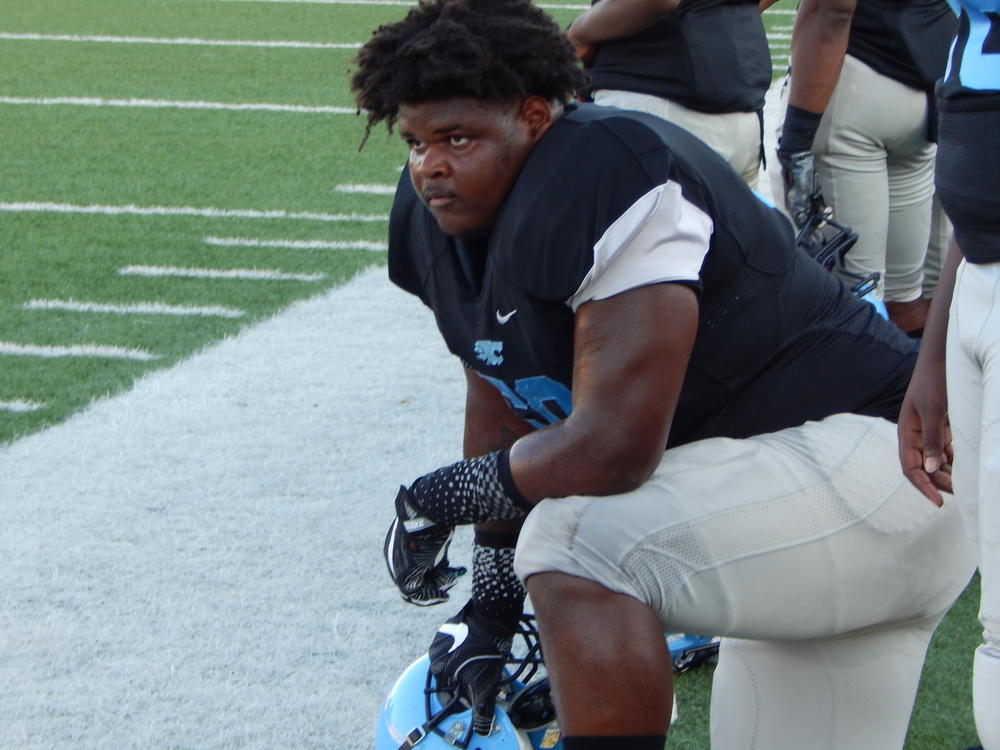 Without Custis, look for the Wilcats to start the season using as many as four different running backs. Look for more from the passing game, where junior Kahlil Arnold is gaining a better command of the offense.
"Kahlil has a lot of potential," says Carson. "He does a good job accepting constructive criticism which will help him. Our motto is, 'The most important play is the next play." The best thing is to have that short memory, just build on what happened and continue to grow."
Arnold will be helped by a veteran group of receivers led by seniors Dayton Wade and Jarrod Means. Wade and Means are going to spell double trouble for defensive coordinators. Both have great hands and game-breaking speed that make them a threat to go the distance every time they touch the pigskin. Wade has attracted offers from Arkansas State, Troy, Coastal Carolina, and Eastern Michigan.
"Wade has been in the program four years," says Carson. "He is so explosive and that can really help a quarterback out. Jarrod Means has been in the program for three years. He's a big target and fast. They both compete against each other, but they are good friends."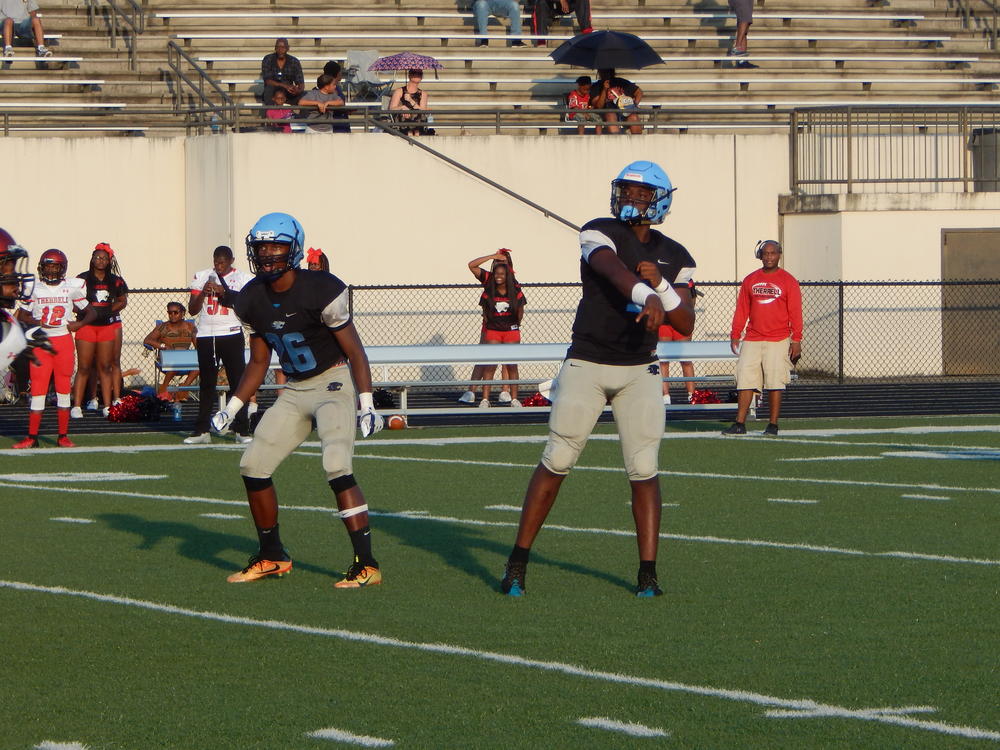 The Wildcats posted a record of 7-5 in 2017, but it sounds like they have put in the preseason effort that could pay off with an improved record in 2018. Carson says his team worked extremely hard during the spring and summer with conditioning, running and lifting. There was also contact camp at Spalding High School.
"We have been going there since they first started," says Carson. "Coach Nick Davis (Spalding) and Franklin Stephens (Ware County) do a great job running the camp. It's high tempo and you get tons of reps. We wear helmets and shoulder pads, you get a little contact, but its pretty safe and everybody stays up."
The results of the off season conditioning, contact camp, and early preseason scrimmage will all come together Aug. 17 for the season opener against Banneker. The Trojans went 8 -3 in 2017, their first season under coach Mario Allen.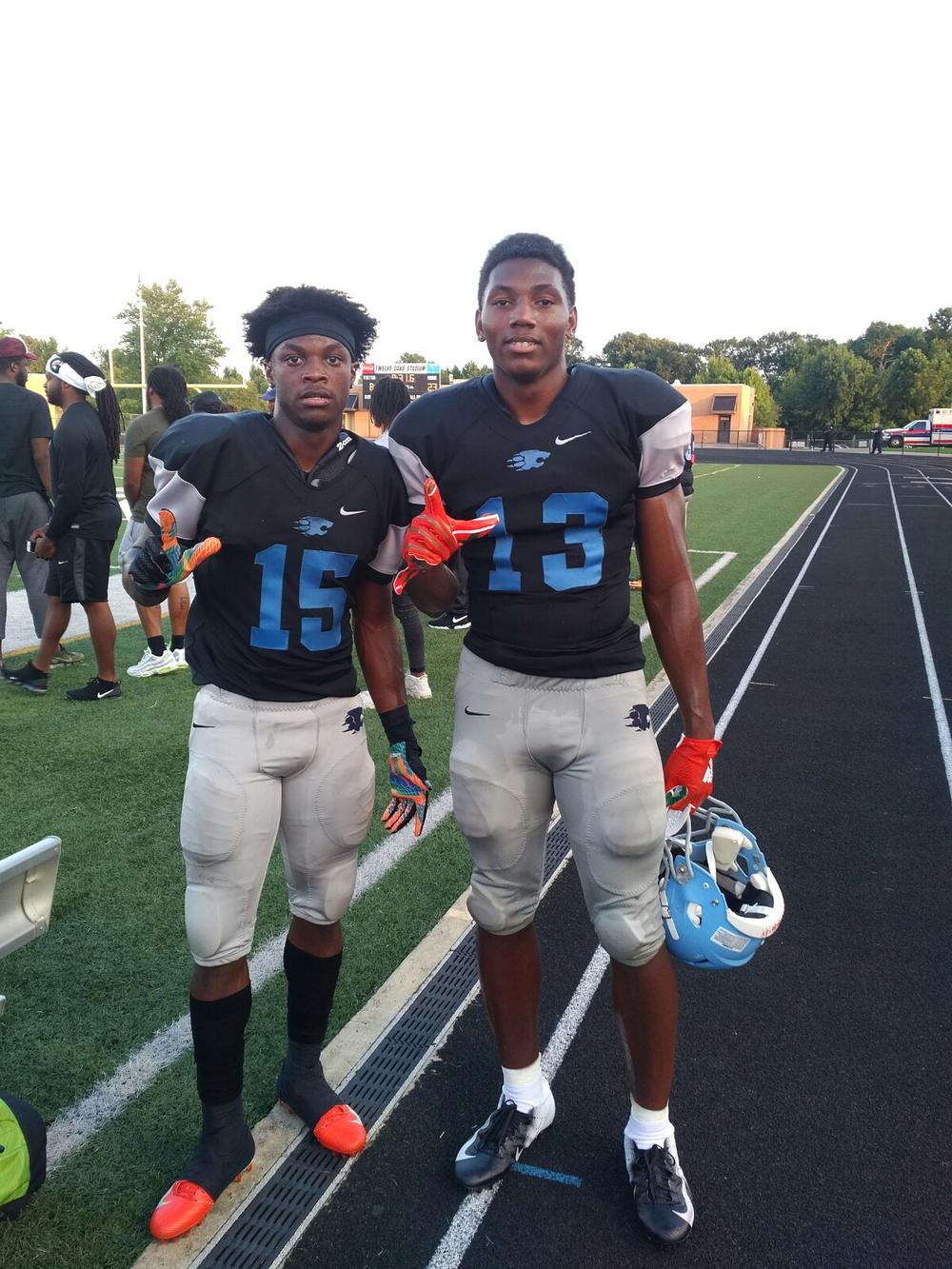 "All we can do is try and get better every day," says Carson. "If we continue to do that and not focus on Banneker so much, but focus on us and what we can do to get better as a team, I think it will help us tremendously."
The Lovejoy Wildcats will need that extra focus as they will be playing in tough Region 4-6A with Tucker, Stephenson, Drew, MLK and an improving Morrow team. "Every week we will have to come with it," says Carson.
Speaking of coming with it. Each week GPB Sports will be coming with the best of Georgia high school football as Football Fridays In Georgia will return with live game broadcasts every Friday night. It all gets started with Carrollton visiting two-time State Champion Rome on Sept. 14. You be sure to join us on the great GPB!
Secondary Content
Bottom Content