Section Branding
Header Content
Back Down To Business With North Gwinnett
Primary Content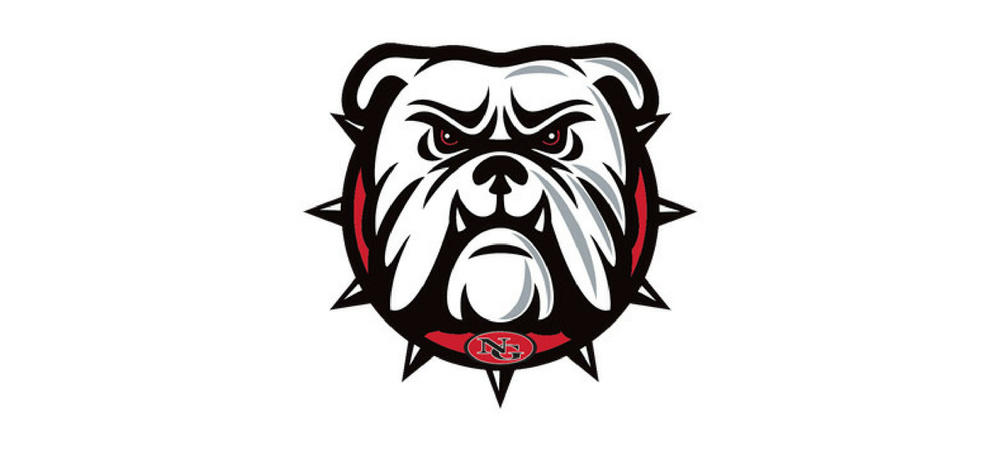 As the 2018 season draws nearer practically every team prepares to leave the gate with a quest for the state championship. Some will stress perfection, after all a 15-0 record guarantees a state title. How many times have we heard the saying "It's not how you start, but how you finish." The North Gwinnett Bulldogs started the 2017 season with a gut-wrenching defeat, but still made it to the state final. A game that wasn't played in its originally intended location. Sure, Bill Stewart's team would have enjoyed playing at Mercedes Benz Stadium, but getting to play on their home field and claiming a thrilling 19-17 win over Colquitt County seemed like an even greater reward. It was a chilly Football Friday in Georgia that saw the Bulldogs lifting the trophy at the end of a showdown that was seen on G P B.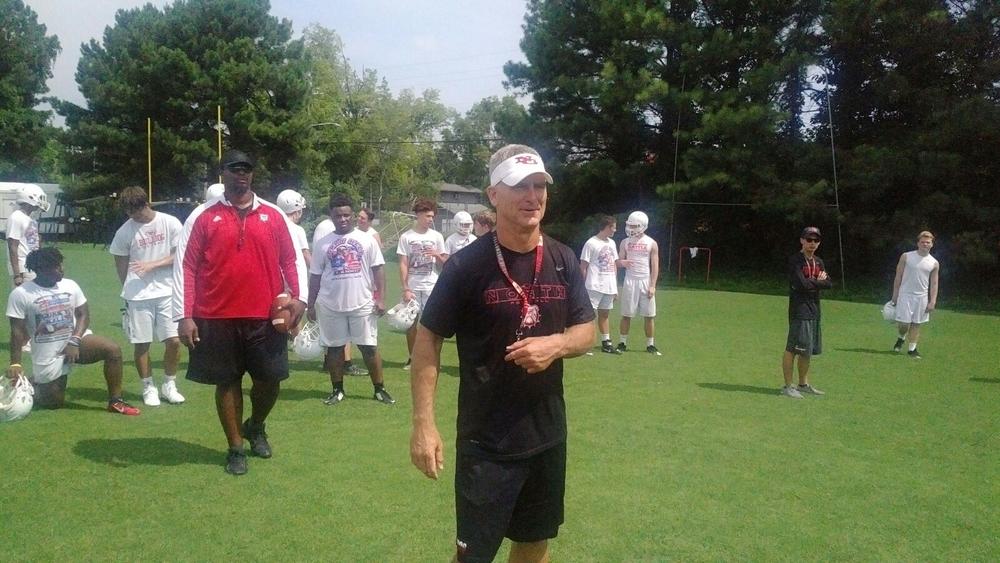 The players who are returning from 2017 will never forget losing on a blocked field goal attempt with time running out against Walton to start the season, then winning 14 in a row for the state title. It wasn't as easy it might sound. "I think it epitomized our entire year," says Stewart. "From the start (the tough loss), then Cade (Fortin) broke his leg in game 2, to having Tyler Goodson with a toe sprain, and having someone ejected from another game. So, every week it seemed like someone was missing."
No doubt, The Bulldogs did it the hard way, with wins over Grayson, Marietta and McEachern before beating Colquitt in the final. After claiming the first football state title in school history, this year's squad is gearing up to make a run for a repeat. "Spring was good, real good," says Stewart. "Everybody stayed healthy and our kids went back to work. They are not complacent, they are working as hard as we ever have, and we are physically stronger. I don't know if we will be a better team or not, but I think that we will be a good team."
Look for the Bulldogs offense to feature a strong running attack led by Goodson, who's play last season caught the attention of recruiters from across the country. Goodson looks to be headed for the Big 10 next fall as he has committed to Iowa.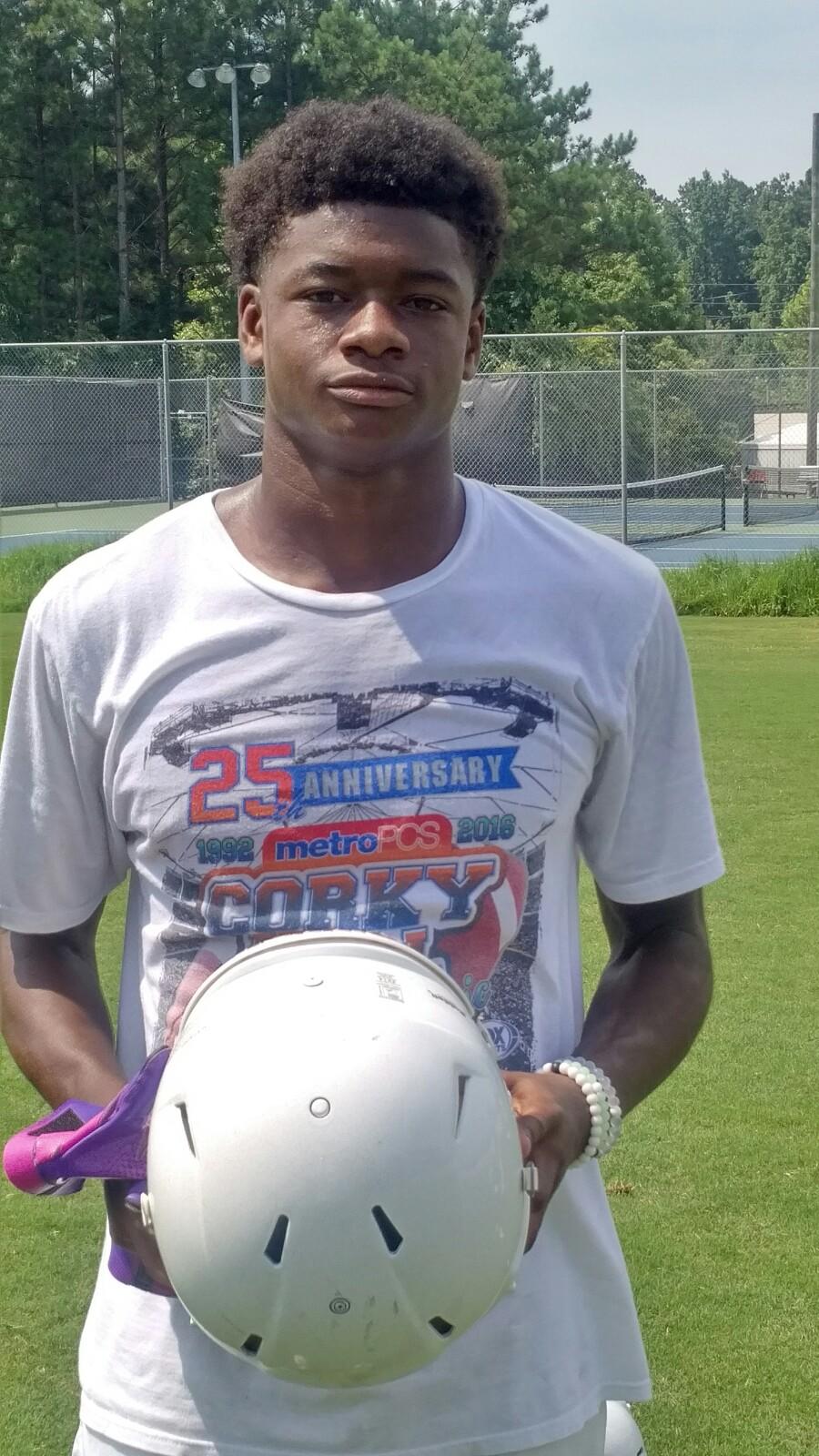 On the defensive side of the ball keep an eye out for cornerback Warren Burrell. The 4 Star prospect has received offers from practically every program in the SEC, and has shown interest in Florida and Tennessee.  Burrell is a ball hawk who recorded 5 interceptions last season, but that is not the only thing that makes him popular with his coach. "He's on our leadership council, kids voted him in," says Stewart. "Being a great player is a big thing but more importantly is what he does for us on a day to day basis, so we are going to keep looking to him for that. In the secondary we will have a few new guys and (Warren) is there to provide the leadership to bring that along."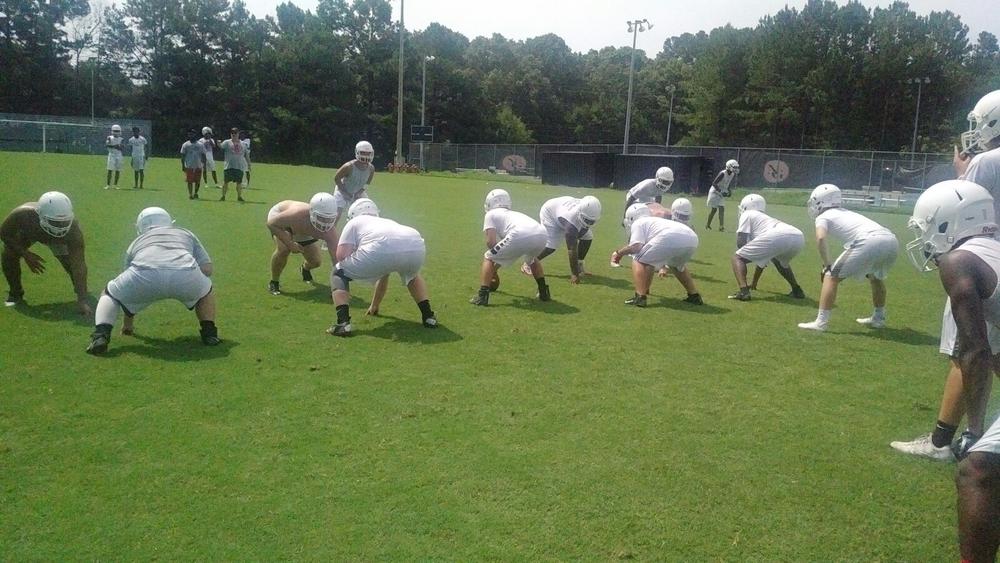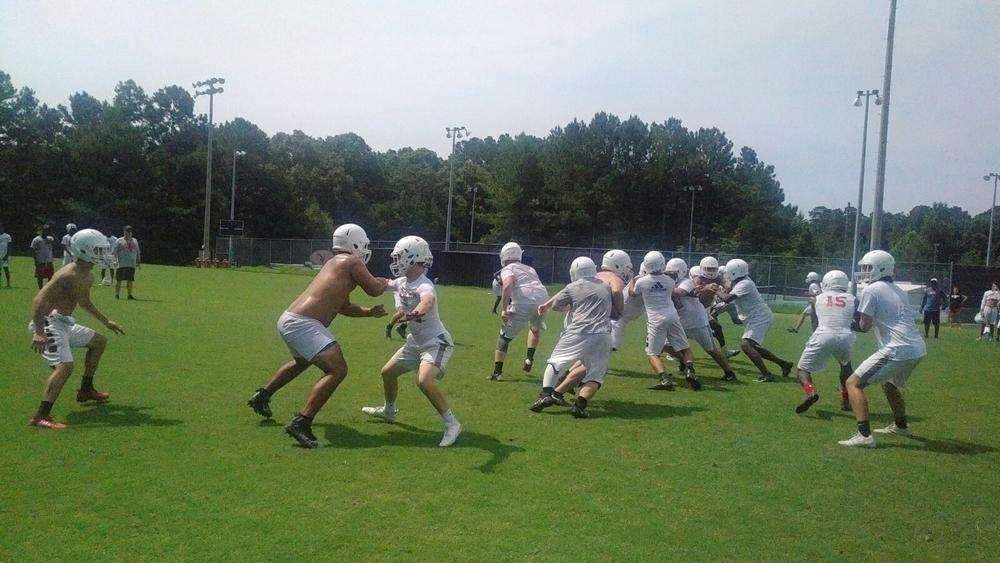 The folks around Suwanee could get used to the Bulldogs playing for the state championship on an annual basis. For 11 seasons Bob Sphire worked to change the culture at North Gwinnett and raise the level of expectations for the football program. Imagine being Bill Stewart, walking through the door and winning a state title in your first year. Of course, the community and supporters will want an encore, but the coach's approach will remain basic. "It's all about the process, it's about the journey and the kids," says Stewart. "We have a vision with depth. It's not just about 15 wins and 0 loses and winning the state championship much as it is about the guys being first class individuals. We want them to represent themselves, their families, and their community. We plan to play relentless football, physical and strong. The guys will see that on the field and the process of that will get results."
The 2018 season will open at the place the 2017 season was supposed to have ended as North Gwinnett will face Brookwood at "The Benz" in the Corky Kell Kickoff Classic on August 18th. The coach can't help reflecting on the 2017 season opened against Walton. "We lost in the last second of that game on a blocked field goal on the 4," remembers Stewart. "But what lessons we learned from that, even the next game and the adversity of being down by 14 against Milton. It's all about the continual growth. They know that the end run is not the first play, or that first game. The first game matters, but when it's all said and done it's what you continue to do and get better each week.
Remember, Football Fridays in Georgia returns to GPB Sports with live game broadcasts every Friday night starting September 14th, so mark your calendars and make plans to join us each week on the great G P B !
Secondary Content
Bottom Content