Section Branding
Header Content
Meadowcreek Mustangs working to prove that last season was no fluke
Primary Content
When I reflect on what Meadowcreek accomplished in 2017 one simple title comes to mind for me. It was a "Dream Season" for a team that seemed to make school history on a weekly basis. In deed the Mustangs boldly stampeded to places where Mustang teams of the past had seldom gone. First, there was the 6-game winning streak that opened the season for a program that had won 6 games combined over the previous 4 years. A closer look revealed a running back that was sheading opposing defenses, on an offense that tallied a school record 312 points. The Mustangs recorded 7 wins for the first time since 1989 and earned a playoff spot for just the second time in school history.
Fast forward to the spring and summer of 2018 and you can't help wondering, was it all just a dream? Did those Football Fridays In Georgia, last fall, really happen at Meadowcreek? Head Coach Jason Carrera and his team have spent the off season looking ahead." The guys are buying in and enjoying what we went through last year," says Carrera. "They understand that if they put in the work we can be successful. We are teaching them how to win, that we can win, and then the process to win,"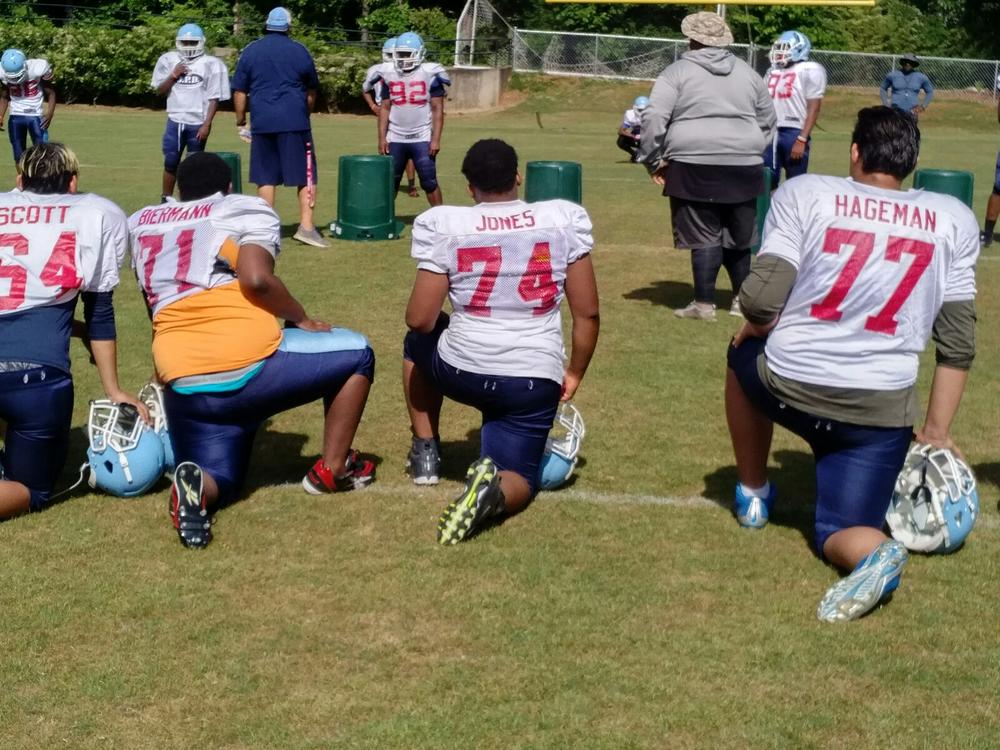 To say that there has been a culture change at Meadowcreek would be a bit of an understatement. In addition to winning on the field, the Mustangs had 6 players from the class of 2018 sign with colleges on signing day. The level of expectation has been adjusted for a program that twice in its history has recorded 4 consecutive winless seasons. The modern-day Mustangs are determined to prove that last season was not fluke and winning football is here to stay. "They've showed it in the weight room and showed it on the field this spring," says Carrera. "It's just the young guys, you want them to mature quickly, but that takes time. The rising juniors and seniors who saw the success the class of 2018 had are buying in to what we are teaching."
Some of those rising juniors and seniors can be found on an offensive line that was among the largest in the state. Last fall the o-line blew open holes for running back Chauncey Williams, who rushed for over 2,000 yards on 251 carries and scored 30 touchdowns. Williams has now moved on to college and tailback auditions are in full swing. "The number one thing on our list is replacing Chauncey Williams," says Carrera. "We need to find that tailback who will replace him. We ran 5 to 6 guys at tailback in the spring. What's fun is that they saw the success that Chauncey had and now they are like "that's me, I want to do that!"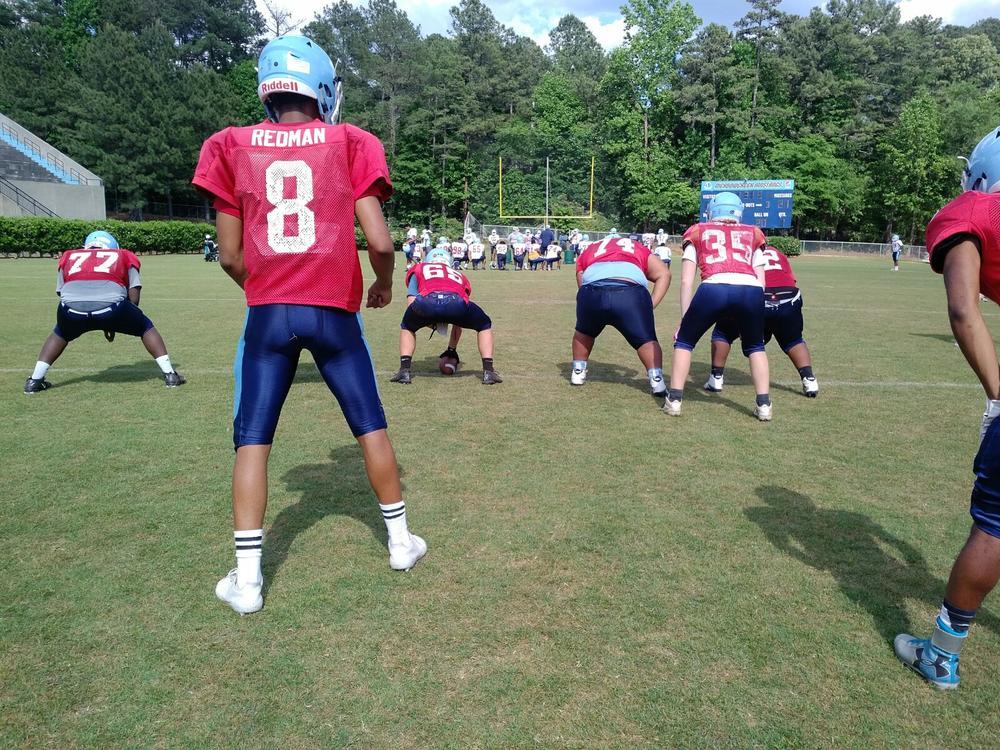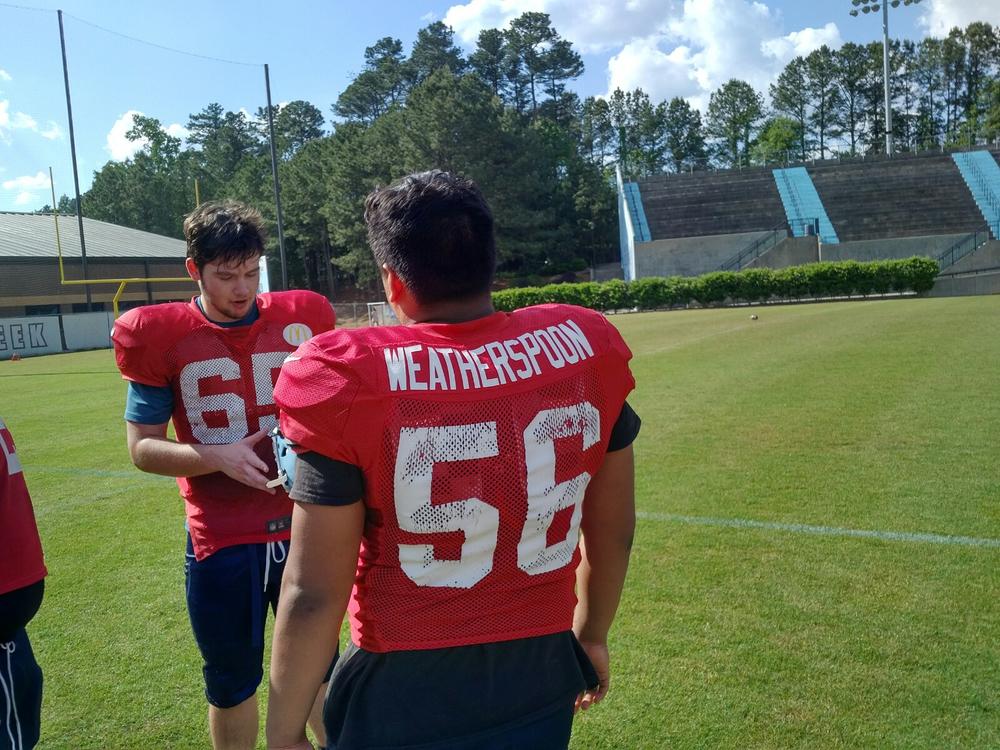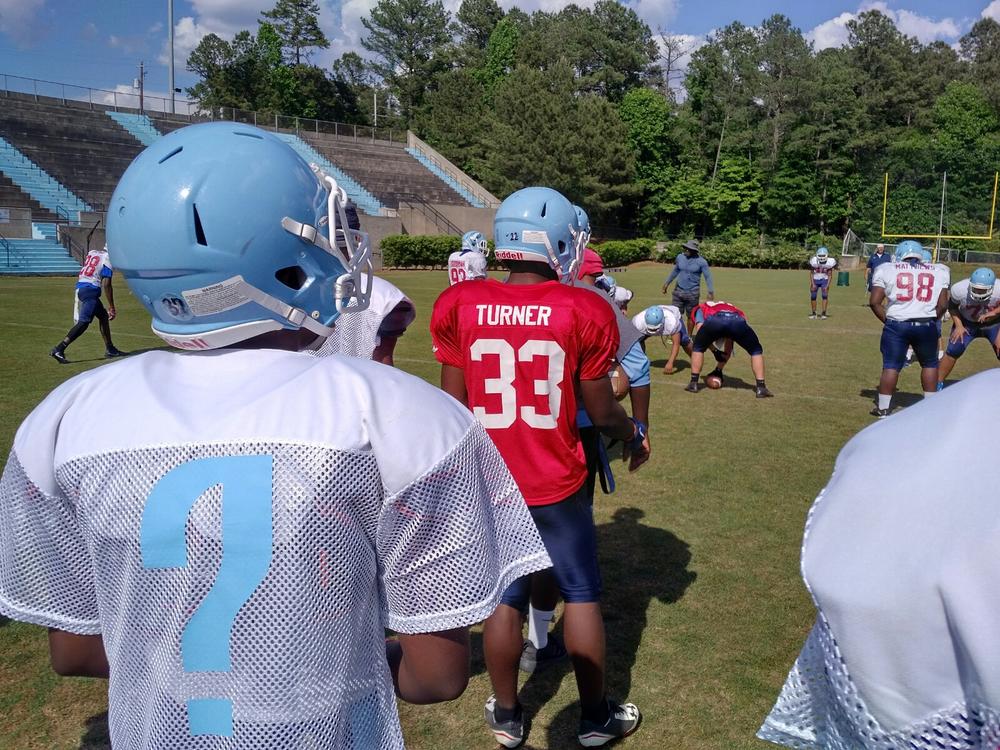 Trying to follow the footsteps of Chauncey Williams might provide motivation for some, but as I watch the team workout I may have picked up on another source of inspiration for the Mustangs. The Meadowcreek colors are blue and white, but I noticed the offense was wearing red jerseys while the defense wore white jerseys. Upon closer inspection I noticed some familiar numbers and names. There was a #8 Redman, #56 Weatherspoon, and #33 Turner. That's right, some of the old Atlanta Falcons practice jerseys can now been seen during practice at Meadowcreek High School.
In football rich Gwinnett County, Meadowcreek football has been seen as one of the have-nots for years. When asked about the gifted jerseys from the NFL team Carrera responded, "It's what we use because it's what we have!" Chris Redman, Sean Weatherspoon, and Michael Turner would be proud to know that their old jerseys found a home on Steve Reynolds Boulevard in Norcross.  Maybe, just maybe the Mustangs can draw some inspiration from those old Falcons jerseys. Think about it. It took the Atlanta Falcons 46 years to have back to back winning seasons. The Mustangs have had back to back winning seasons, but never back to back playoff seasons.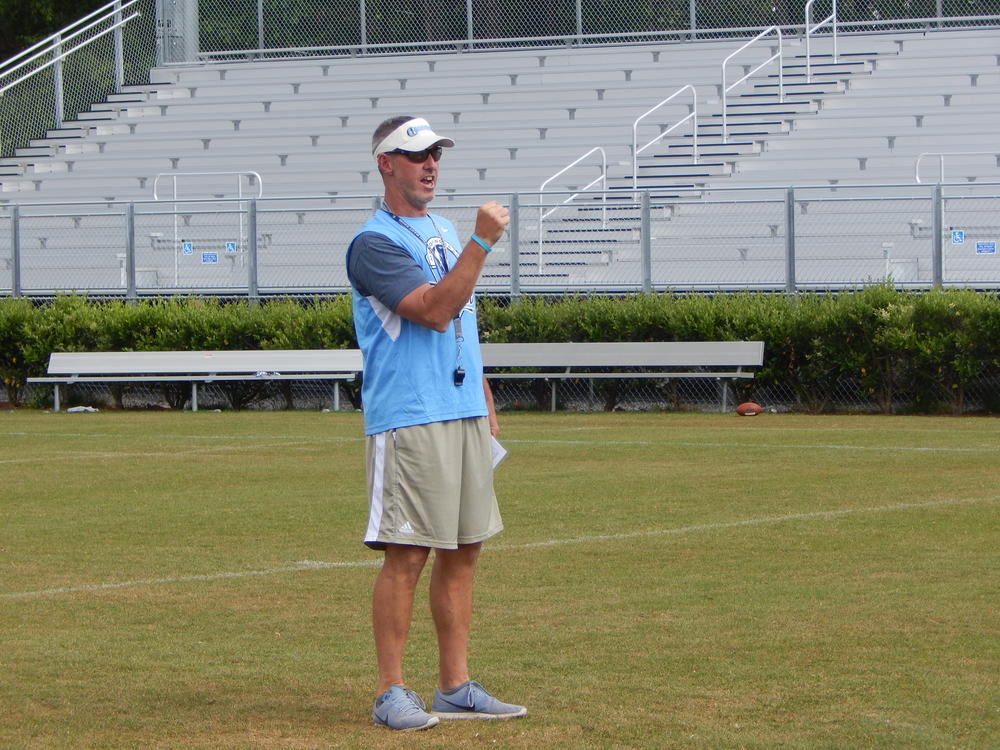 It would be a tremendous accomplishment for Jason Carrera who is headed into his 4th year as head coach at Meadowcreek, who had this to say about the upcoming season. "We're just going to work hard," says Carrera. "Hopefully we can put a product out there and compete each week. We'll just take them game by game like we did last year, we never looked ahead."
The Meadowcreek Mustangs will begin their quest for that second straight playoff appearance Friday August 17, when they host 1A power Wesleyan.
Remember, Football Fridays in Georgia returns to GPB Sports with live game broadcasts every Friday night starting September 14th, so mark your calendars and make plans to join us each week on the great G P B !!!
Secondary Content
Bottom Content