Section Branding
Primary Content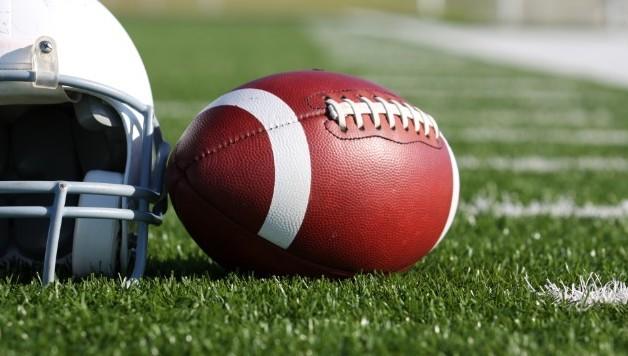 So, we're back!
And "Football Fridays" is back for the sprint otherwise known as the 2018 season in earnest in August- with our first live game in mid-September…
But, one of the larger topics that always comes across in the off-season (although you and I BOTH know that there's no such thing anymore as an "off-season") is the turnover involving coaches and where they will start their new jobs…
In the state of Georgia, turnover is usually in the neighborhood of 18-22% of the 400-plus schools that are involved in the sport through the GHSA.
This year, it's closer to 20-percent as 85 coaches have left their old jobs and a handful of those folks have taken jobs elsewhere while a lot of faces are coming back to be head coaches or become them for the first time.
Here's some of the faces in their new places:
Milan Turner is now the new head coach at Veterans after some time at Thomson. And, speaking of Thomson as Rob Ridings is no longer the head of the Bulldogs, Michael Youngblood is the new boss. 
How about that…? A Burke County alum coaching in McDuffie County…
Ashley Henderson is the new head coach at Thomas County Central replacing Bill Shaver. Henderson built a tremendous program at Valwood in the GISA and is now in Thomasville. 
"The War of the Roses" is now Zach Grage and Ashley Henderson as the coaches on the sideline…
"Welcome back" can also be said to Rick Tomberlin- who went home to be the new head coach at Appling County. Ken Cofer is the new head coach in Rochelle at Wilcox County replacing Mark Ledford- who has moved on to be an assistant at Tift.
Wesley Tankersley has moved from Ridgeland to Stephens County while Frank Barden is now the new coach at St. Francis. Heath Webb has left a successful run at Winder-Barrow to take over at Gainesville. Ed Dudley is now the new head coach for the Doggs. 
Other familiar names like Joe Kegler, Olten Downs, Corey Jarvis, and Erik Soliday have moved on to Jordan, Westover, Riverdale, and Tift Area Academy.
To top it all off, three schools are coming on line this year and two of them- Cherokee Bluff and Denmark- will square off against each other early in the 2018 season. Tommy Jones has moved over from Dacula to start their program and Terry Crowder is a Dane coming from Creekview.
And that's the short version…
But, we'll be all over it all season long on GPB with our activity on all our platforms- gpb.org/sports, Facebook, twitter, Instagram, Snapchat, and don't forget to download the GPB Sports app. So, the short version is:
We can't wait and we're glad to be back in your living rooms, on all your devices, and any place else you can think of this season!
Remember, Football Fridays in Georgia returns to GPB Sports with live game broadcasts every Friday night starting September 14th, so mark your calendars and make plans to join us each week on the great G P B !!!
Secondary Content
Bottom Content