WATCH LIVE | Former First Lady Rosalynn Carter's Carter Center Departure Ceremony and Tribute Service at Glenn Memorial Church at Emory University
Section Branding
Header Content
Denmark Will Debut With Lofty Goals
Primary Content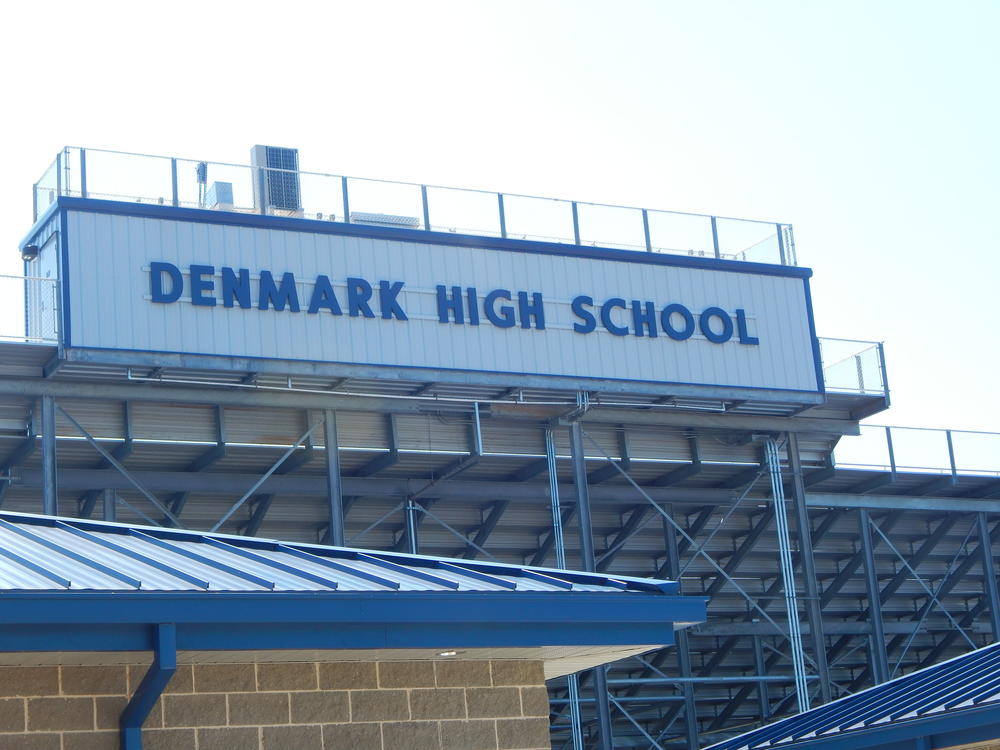 Get ready for a new place with a familiar face in Forsyth County this fall. This place is big, really big, with a backdrop that will simply take your breath away. The new place is Denmark High School and that familiar face is head football coach Terry Crowder.
Crowder is no stranger to launching new football programs. He helped open Creekview High School in Cherokee County and led the Grizzlies to 3 playoff appearances in 5 seasons there. Before that Crowder was head coach at Chattahoochee for 9 seasons, leading the Cougars to a 15 and 0 record and the state class 4A title in 2010. That makes the move to Denmark a homecoming, of sorts.  You may say that it's life came full circle, but don't expect Crowder to say the same. He just does a lot of smiling these days. " I knew that this was coming," says Crowder. "After meeting with (principal) Ms. Heather Gordy, I knew this was going to be the place. My wife teaches in Forsyth, so I've wanted to get into Forsyth and I just got extremely lucky." We should all be so lucky.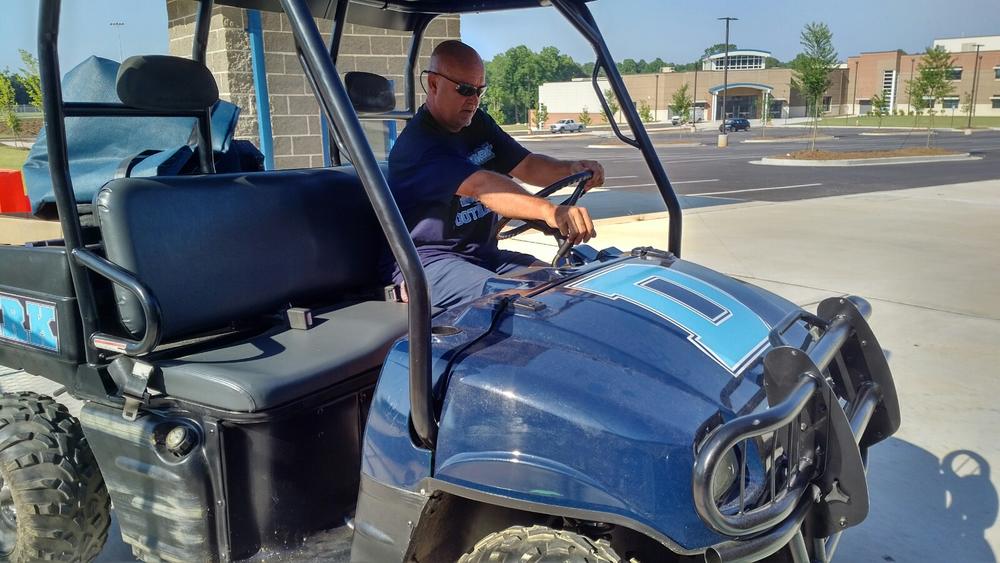 I don't want to call Coach Crowder a "Showoff", but he couldn't wait to give me a ride in Polaris ATV and "Showoff" the Denmark Campus.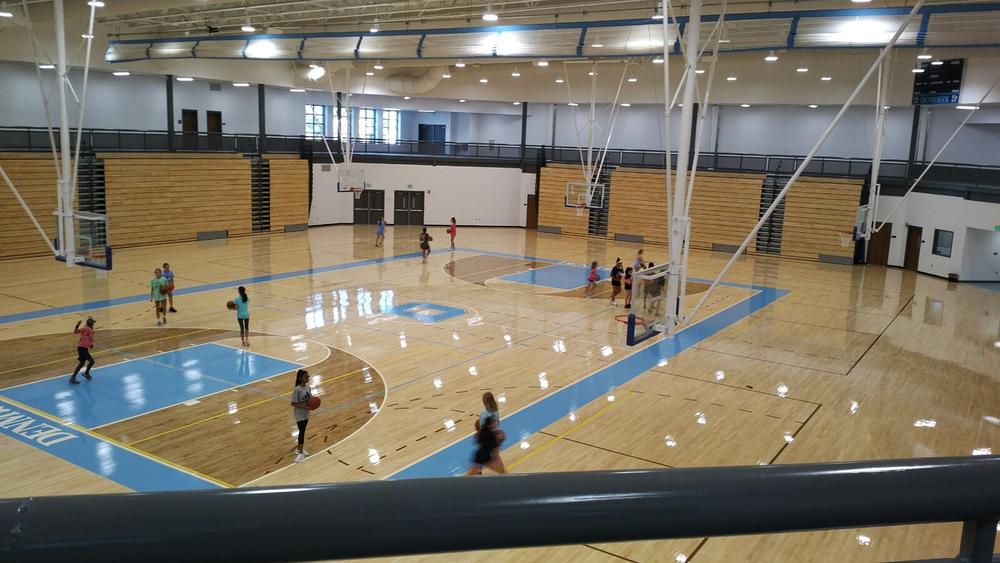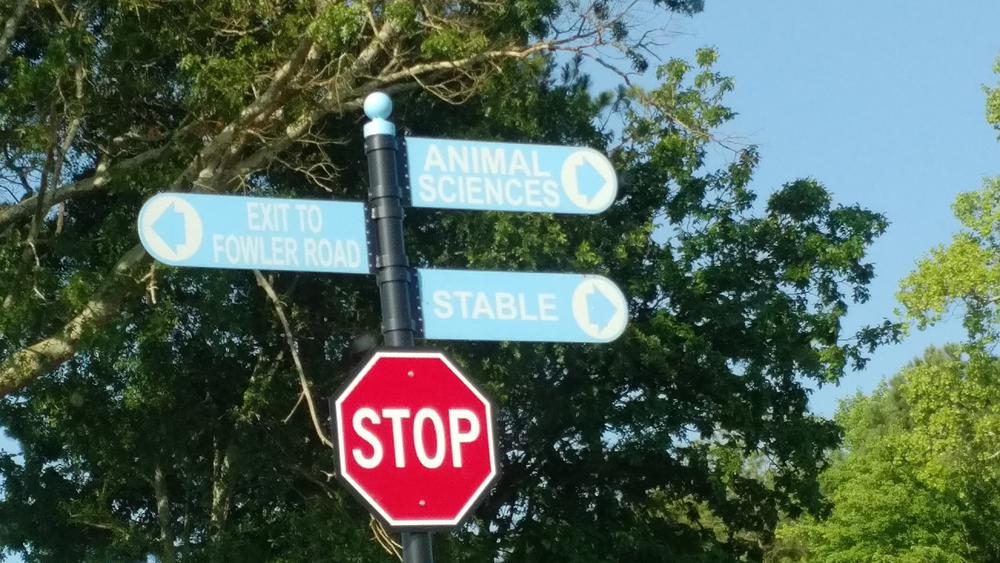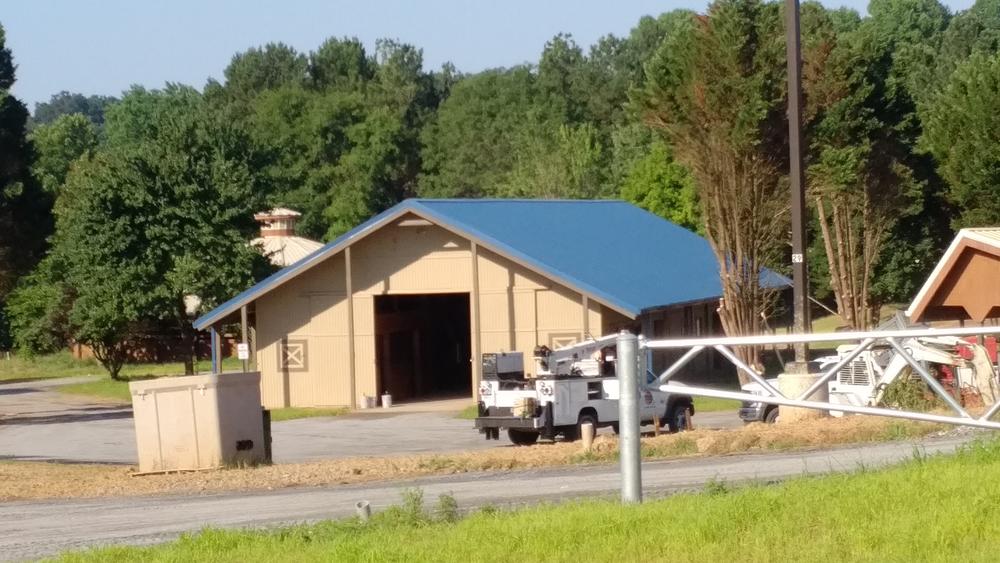 The school is state of the art inside and out with some of metro Atlanta's best facilities for athletics and academics. Denmark will even have courses in Animal Sciences, complete with a stable where horses will be kept at the school. "110 acres makes us the biggest high school campus in the state of Georgia," beams Crowder. The facilities are just phenomenal. This is something that we are really proud of. We are going to try and build it and make it first class for everybody."
Before I go any further I felt that I should make you aware that Denmark's nickname is Great Dane or "Danes".  I didn't ask Coach Crowder if there were plans for a Morten Andersen night, but they may want to consider it. As for our "In Case You Were Wondering Department", the school is not named after the country in Europe. Instead the school is named for Leila Daughtry Denmark, who was one of the first female pediatricians in the state of Georgia. Dr. Leila Denmark practiced medicine until the age of ...103!!! Man, these Danes better be good because they have a lot to live up to.
The students for Forsyth's newest school are coming from West Forsyth and South Forsyth, two teams that made the playoffs last season. Players coming from winning programs could be a big plus. "We feel like we got some really good guys coming from South," says Crowder. "7 or 8 of them will be starters. I think we will be competitive, we'll see. We had a great spring and great turnout. People are all excited."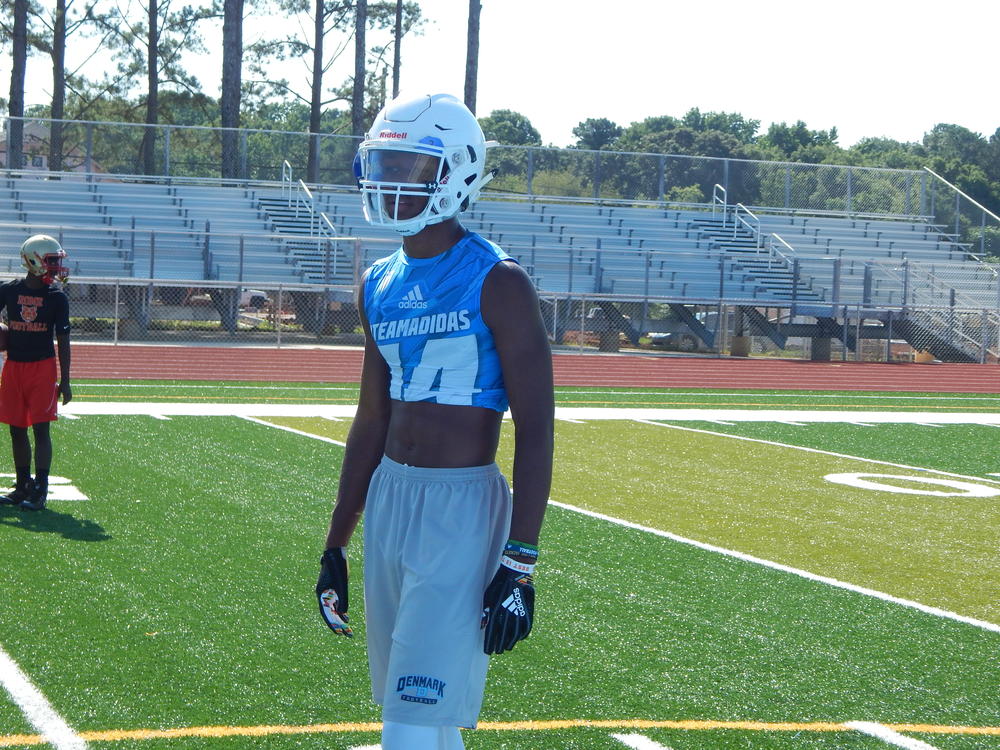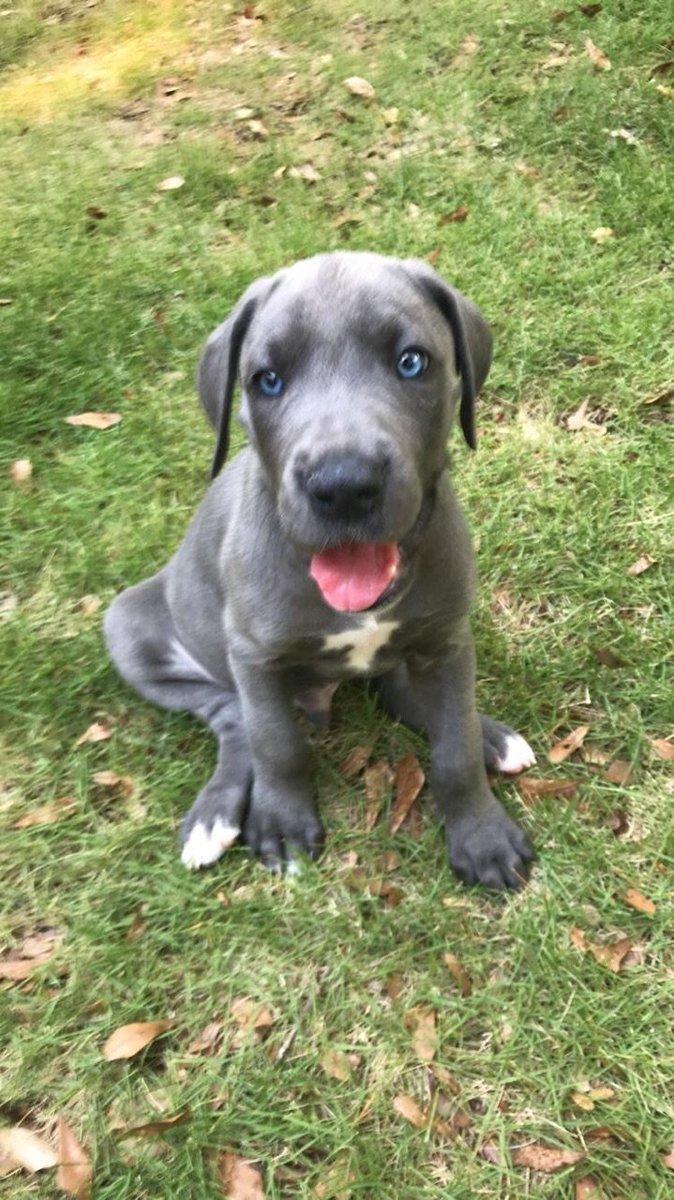 Did I tell you that Coach Crowder is so excited about coaching the Denmark Danes that he went out and got one. Denny is just a pup right now, but he won't be that way for long. Crowder is hoping that his football pups grow up quickly as Denmark will play a region football schedule in it's very first year. "I wasn't going to come here if we weren't going to play a region schedule," says Crowder.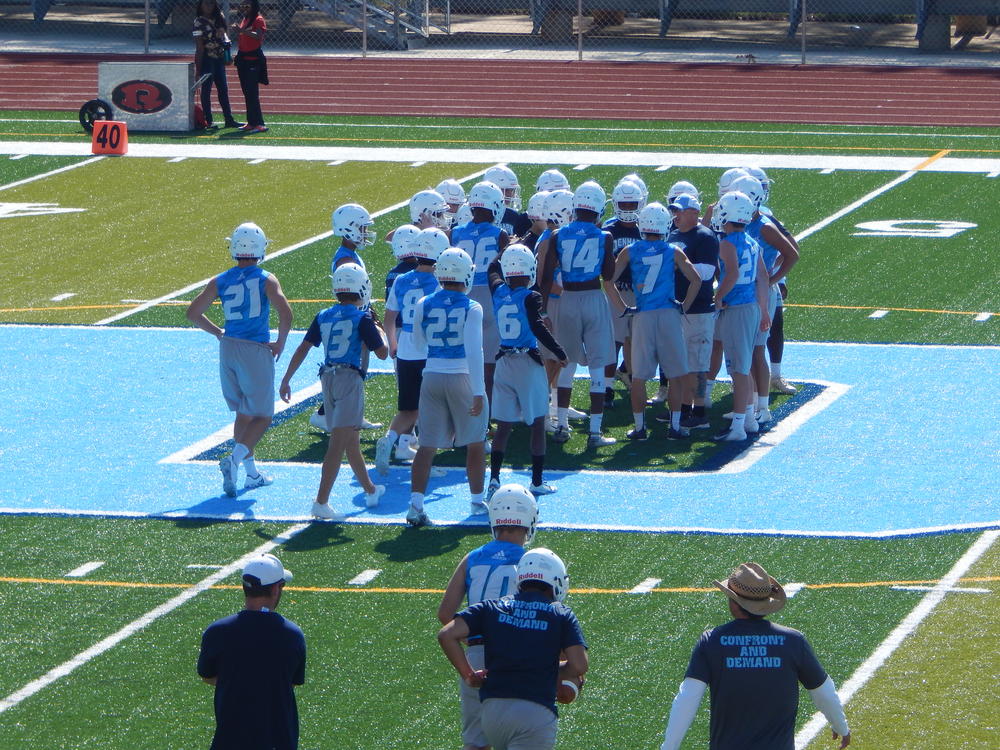 School enrollment will prevent the new school from competing with other Forsyth County schools, who all play in class 7A. The Danes have been assigned to region 7-4A where they will face Marist and Blessed Trinity. It may sound like a trial by fire, but Crowder wouldn't have it any other way. "Going against Marist and Blessed Trinity, that's a tall challenge," says Crowder. "They both played for the state championship last year. Those programs do a great job and we want to measure ourselves against them."
The fun starts on August 24th, that is when Denmark will face Cherokee Bluff, the newest high school in Hall County in what will be the first Football Friday in Georgia for both schools.
Remember, Football Fridays in Georgia returns to GPB Sports with live game broadcasts every Friday night starting September 14th, so mark your calendars and make plans to join us each week on the great G P B !!!
Secondary Content
Bottom Content