Section Branding
Header Content
Rome Wolves Are Gearing Up For A Three-Peat
Primary Content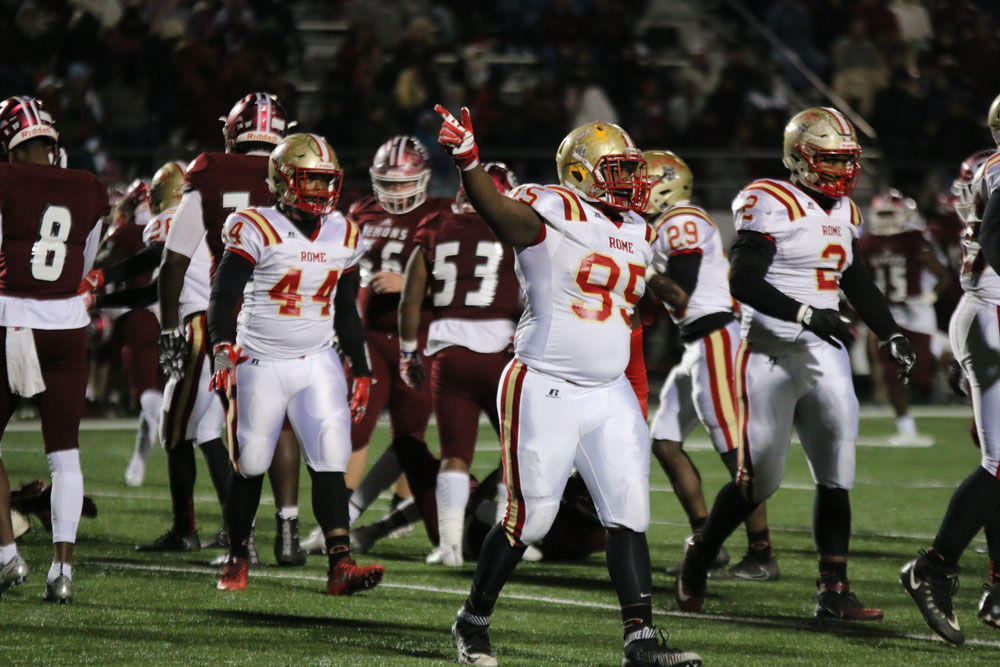 When we last saw the Rome Wolves it was December 15, 2017, and they were howling after a 38-0 shutout victory over Warner Robins to win their second consecutive class 5A state championship. With the victory, the Wolves completed a perfect season with a record of 15 and 0, plus it extended their winning streak to 27 in a row. To be sure it's a pretty impressive collection of numbers, but it's what happened the week before that still has people around the state talking.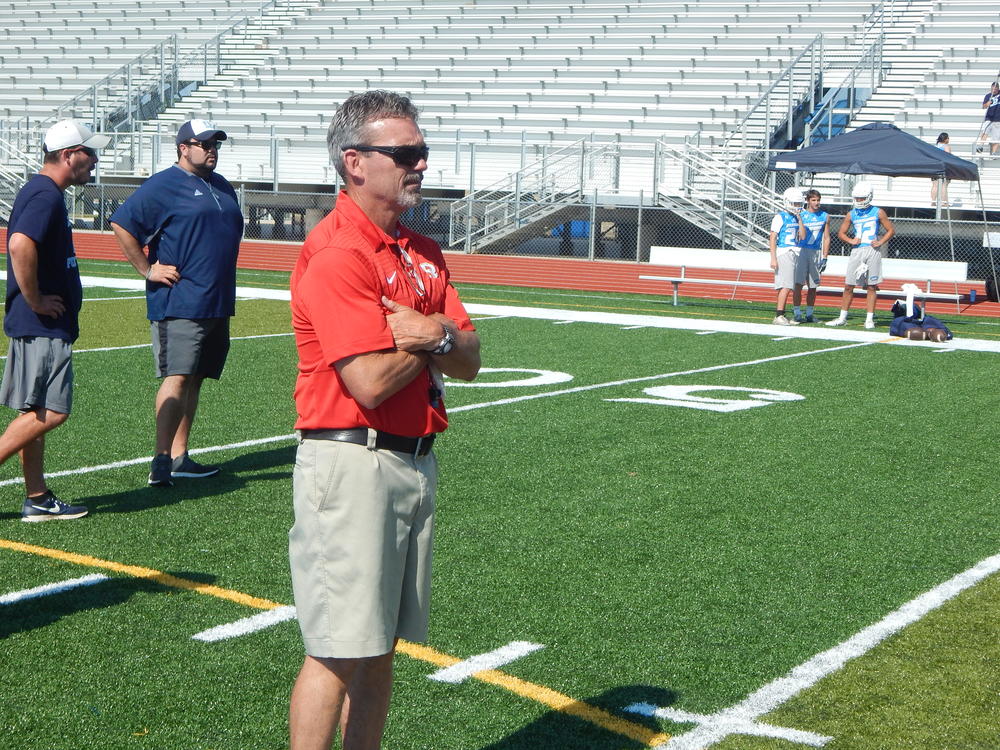 "I really didn't know how big a deal it was until I saw a lot of coaches in the off season," says Rome Head Coach John Reid. "They said, "Coach, that was a wild thing that happened to you." Truer words were never spoken.
 GPB Sports was at Mercedes-Benz Stadium for day one of State Championship Weekend. It's an event that we look forward to and take great pride in presenting each year, plus this was going to be the first year for Georgia high school football's grand event to be held in the Atlanta Falcons brand new home. Calhoun and Peach County had just finished the class 3A championship game, when I spotted John Reid in deep conversation with GHSA officials. After sliding down, I-75 in a snowstorm and making it safely to Mercedes-Benz Stadium, the Rome Wolves were directed to get back on their buses and skate their way back home. The same directive was given to the Warner Robins Demons, who arrived early enough to watch the class 3A title tilt. Alas, two teams with unblemished records seemed punished for being good.
That was just the start as the rest of the state championship games were eventually postponed due to snow. YIKES!!! It all sounds so strange, games scheduled to be played in a stadium with a lid on it getting postponed due to weather. To make matters worse, the remaining state championship games were reset for the next Friday and the teams sentenced to play those games outside. Some, in stadiums that didn't have enough seats to accommodate tickets that had already been sold.
John Reid and the defending state champions were sent on the road to play Warner Robins at McConnell-Talbert Stadium. While Reid didn't like it, he and his team made the best of it.  "You just have to handle it," says Reid. "I thought we did a great job. We created a bowl week. It helped us to be on the road, and to be together. I believe we played excellent in the final."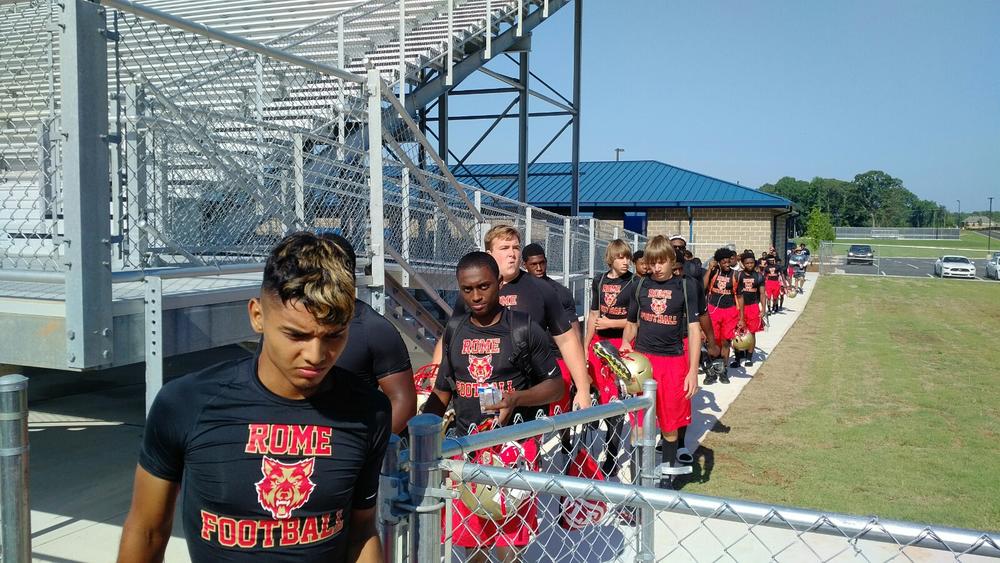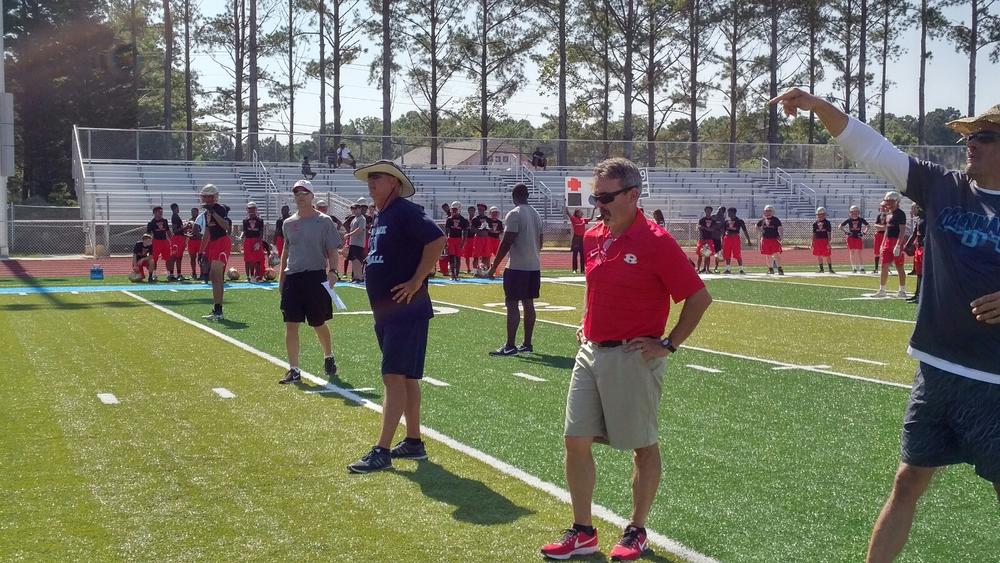 Now focused on the 2018 season, the Wolves seem ready to pick up where they left off. "Spring was real good," says Reid. "They went about their work and got better on blocking and tackling and had a great scrimmage against North Paulding."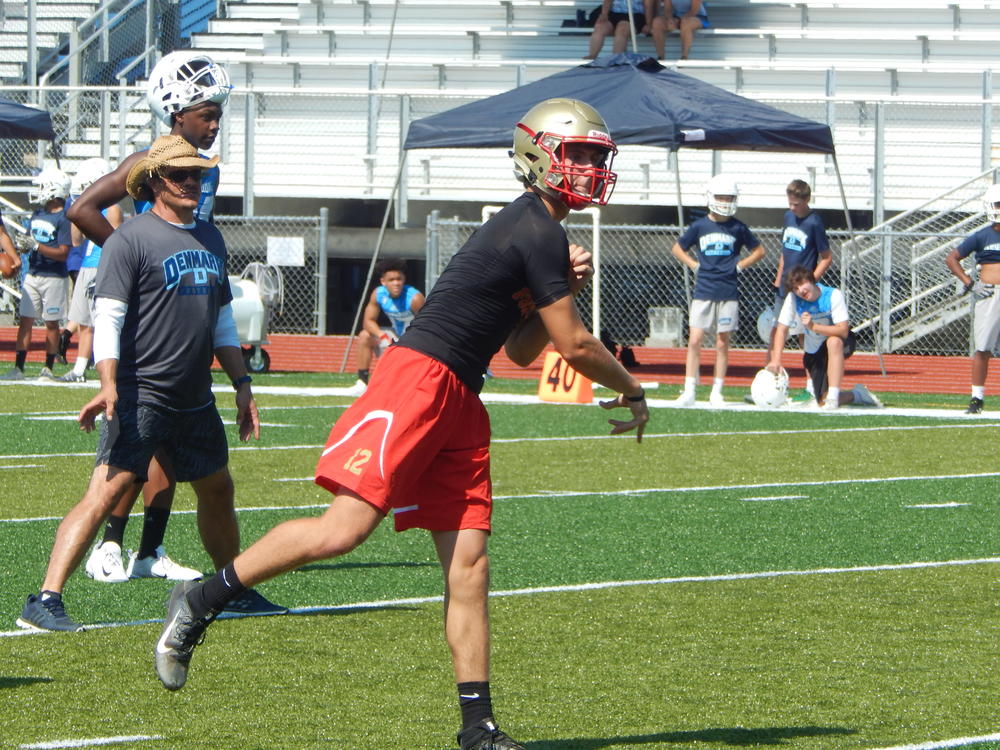 Reid has reason to be excited that his offense will once again perform at a high level with the return of starting quarterback Knox Kadum for his senior season. It's on the defensive side of the ball where the Wolves have some holes to fill. "We had a really good defense and we lost our defensive line, " says Reid. "All of them signed Division 1 scholarships. We have some kids who haven't played a lot, but have played more than people think, because last season we had running clock at the end of 12 of our 15 games. The challenge now is to understand the details and the fundamentals to be ready to take on a starting role that they haven't had."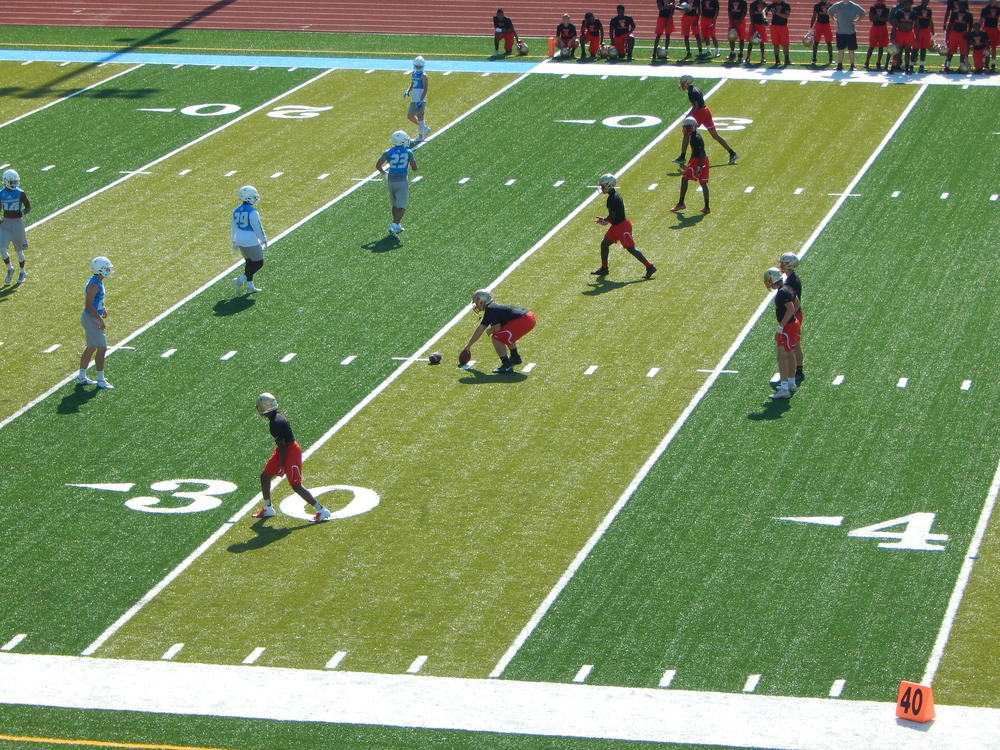 Rome started the 2017 season with a win over Harrison and top-rated quarterback prospect Justin Fields. This year Rome will begin the quest for a three-peat against Marietta. The Blue Devils are a program on the rise with a hot junior signal caller in Harrison Bailey. It will be part of the Corky Kell Classic, which this year will see two games played at Barron Stadium in Rome. The entire state will take an interest in this season opener. "I guess we can't escape the spotlight anymore, so we are playing a heck of a team in the Corky Kell Classic," remarks Reid. "We are excited to bring that to Rome and honored that we have been picked to be a host site
Remember, Football Fridays in Georgia returns to GPB Sports with live game broadcasts every Friday night starting September 14th, so mark your calendars and make plans to join us each week on the great G P B !!!
Secondary Content
Bottom Content