Section Branding
Header Content
Remembering Coach James "Friday" Richards
Primary Content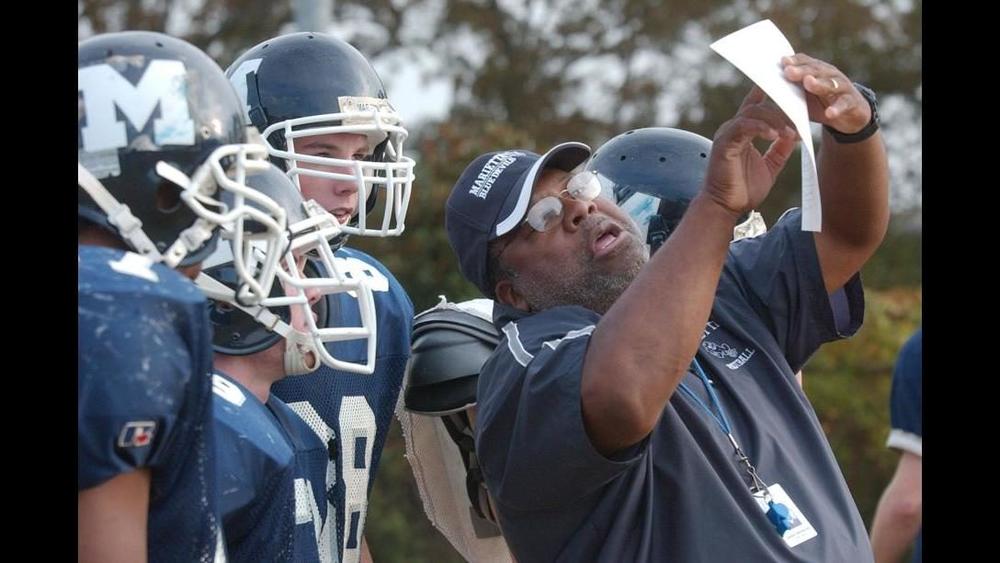 Kind, Giving, Gracious, Generous, Inspirational, Selfless. Respectful and Humble. These are the words that are being used to describe James "Friday" Richards, the former Head Football Coach at Marietta High School, who recently passed away at the age of 64. "Coach Friday", as he was affectionately known, taught and coached at Marietta for over 30 years, and those who knew him best say he was one of a kind.
"I have never been around someone who was more beloved in a community or in a school than Friday Richards," says Buford Athletic Director Dexter Wood. "I mean beloved by everyone, black, brown, white, rich, poor, PE, Special Ed, it didn't matter." Wood says it was Richards, his top assistant, that he learned so much from during his tenure as Head Football Coach at Marietta. "He taught me about loving and respecting every player on the team and seeing a bigger mission than just winning games, and that's making a difference in kids' lives," remembers Wood.
Before being a star quarterback at Georgia and a career in the NFL, Eric Zeier played at Marietta High School. Friday Richards was on the coaching staff at the time and made a lasting impression on him. "I've been blessed to have some men make a profound impact on my life," says Zeier. "Coach Wood, my dad, Coach (Ray) Goff, Coach (Bill) Belichick, and Coach Tony Dungy. The impact that Coach Friday has on my life is something special and I am privileged to have it. "
When Dexter Wood departed for Buford in 1995 Friday Richards became Head Coach. It was a dream job for Richards who graduated from Marietta High School before playing college football at Florida and spending a brief stint in the NFL. 
Legendary Marietta Basketball Coach Charlie Hood's memories of Friday Richards go all the way back to the spring of 1969. Hood was doing his student teaching, and Richards was a 9th grader. Years later, teacher and pupil would become co-workers and much more. "We worked together every day for over 30 years, " remembers Hood. "I was on the varsity football staff with him and he was one of the first fulltime basketball assistant coaches that I ever had. He has been one of my best friends for over 45 years. He's like a brother."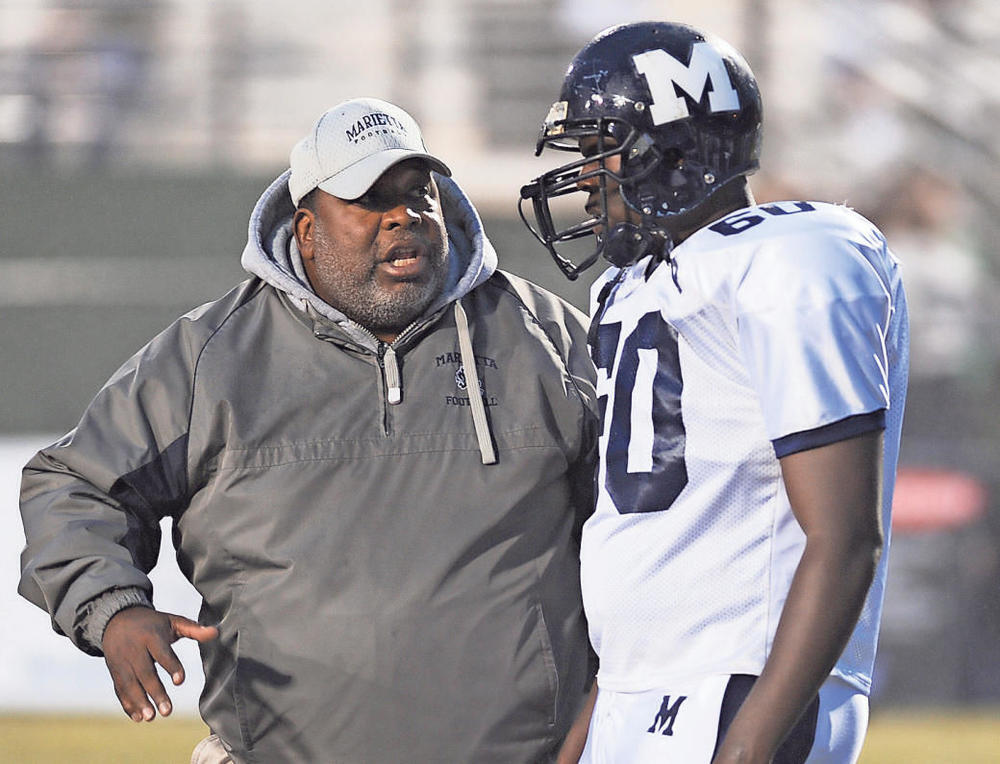 James "Friday" Richards tenure as head football coach at Marietta spanned 15 seasons. His record of 107-58 included 10 playoff appearances and 4 region championships. Richards was a successful motivator and winning football coach, but there was so much more to this man with a heart to serve. He wanted to see young people achieve and rise above obstacles to find success. "I don't know how many kids he and Dorothy put up in their house, " says Dexter Wood. "He would have them stay in his basement. If they got sideways or wayward he would bring them to his house. Some would stay for 5 or 6 weeks until he got those kids back on the right path. He would also take kids on recruiting trips and help them find scholarships."
 It was Coach Ben Wilkins who coached at old Lemon Street High in the 1950s and 60s who coined a mantra of "BE SOMEBODY" that he brought to Marietta when the schools integrated in 1967. It's a mantra that Friday Richards proudly carried forward and became it's living embodiment.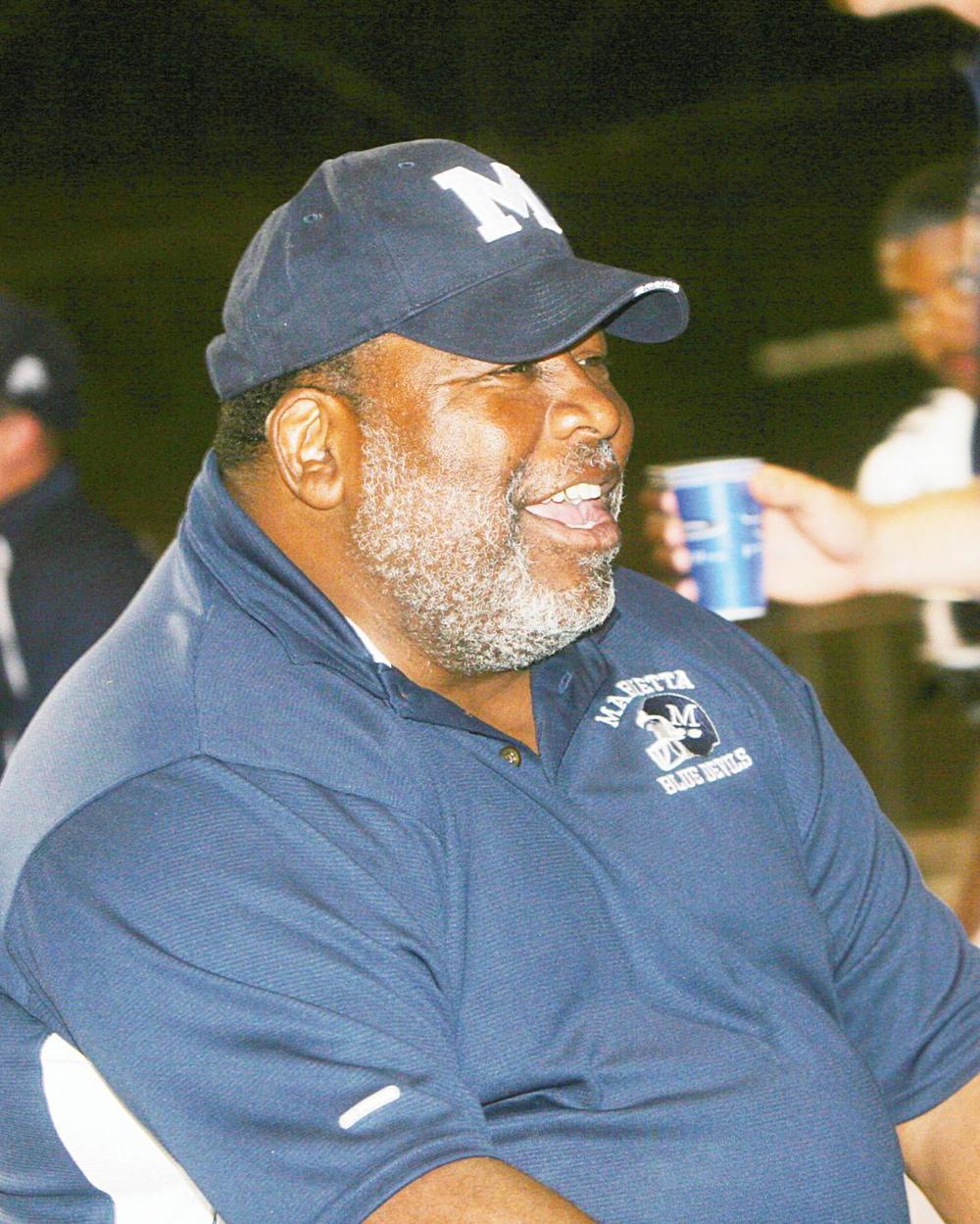 A big saying at Marietta is BE SOMEBODY," recalls Eric Zeier.  "It means make the most of who you are regardless of what your background is, regardless of color or creed. It didn't matter, you go be your best self, you go BE SOMEBODY, and that's what (Friday Richards) lived by. I think that's what coaching is all about, what athletics is all about, and it's what life is all about ultimately. Coach Friday exemplified that every day of his life."
Secondary Content
Bottom Content