Section Branding
Header Content
No Escaping Expectations At Buford
Primary Content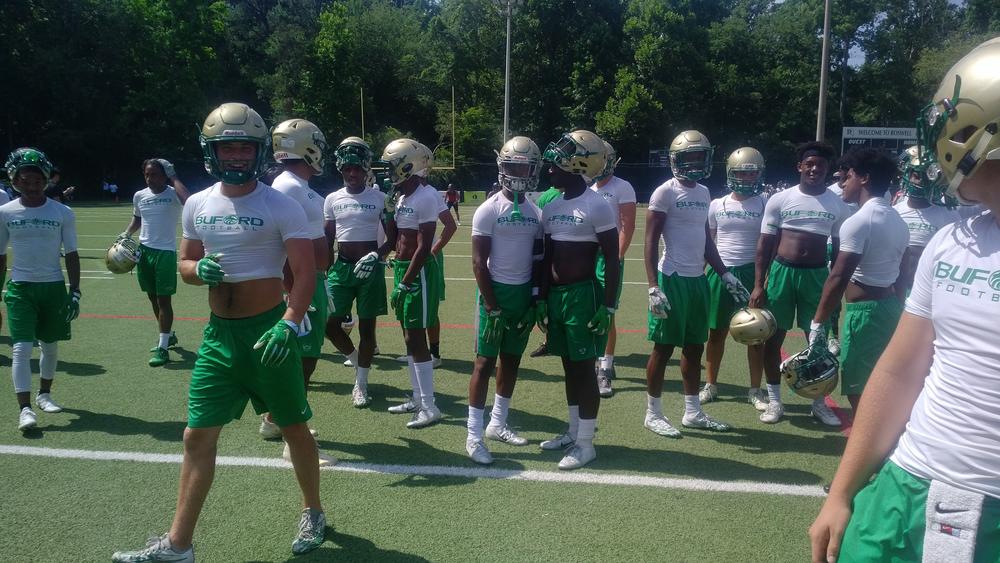 These are unusual times at Buford High School. The Wolves will start the 2018 season not wearing the title of defending state champions. Folks in Gwinnett County are not accustomed to that type thing. To make matters worse, the Buford Wolves have lost their last game of the season for the past three years in a row. 
That's right, it's been 3 years since the mighty Buford Wolves last sipped from the state championship cup and you can best believe this summer it is the topic of conversation around The Mall of Georgia, barber shops, restaurants and after Sunday School. You see Football Fridays in Georgia are usually an unpleasant experience for visitors to Buford's Tom Riden Stadium. The visitors usually take home an "L".  When you win the state championship 10 times in 14 seasons, there are great expectations not only in Georgia, but across the country.
Dexter Wood led the Wolves to 3 state titles, followed by 7 state titles by Jess Simpson, but while some folks got sentimental about the Georgia Dome's implosion last fall, Buford may have been glad to see it go. The Wolves last 2 trips to the grand old barn in Downtown Atlanta had ended in heartbreaking defeats. Cartersville handing Buford a 10-0 loss in the 2015 class 4A final, then losing to Rome 16-7 in the 2016 class 5A final.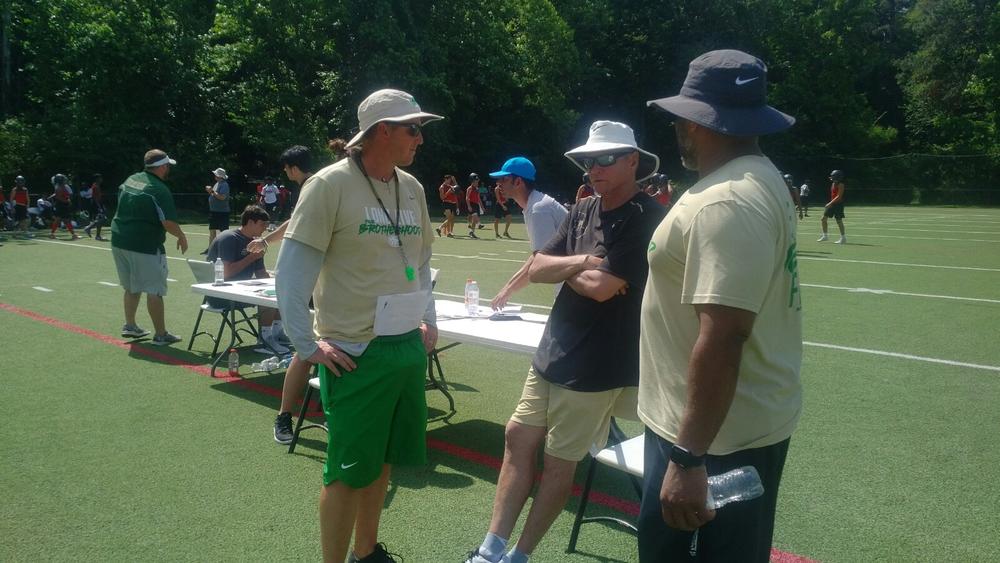 John Ford took the top job at Buford after coaching Roswell to a 14-1 season and a 23-20 loss to Grayson in the class 7A championship game. Ford came to his new job with eyes wide open, knowing that it was a pressure cooker. "Pressure is a privilege," says Ford. "Buford is a place that has high expectations. We embrace it, we love it, and we attack it every day with a 4th and 1 mindset."
Ford's first season at Buford saw the Wolves post an 11-2 record that included a 45-7 loss in the semi-finals to eventual state champion Rome. The season was a steep learning curve for both coach and players, but Ford is confident the stage is set for great things in 2018. "We learned a lot from each other," recalls Ford. "I was new to them, they were new to me. Now I know how to best communicate with them and get the most out of them. Hopefully year two we can avoid any of those speed bumps."
Buford teams have a well-earned reputation for being talented and deep. Look for some of that depth from a year ago to be called on to play in lead rolls in 2018. "We had a good senior class last year," says Ford. "We had guys sign with Michigan, Florida State, Appalachian State, Wake Forest, Dartmouth and the Naval Academy, so we lost a lot of great players. But, we are Buford, and nobody is going to feel sorry for us, so it's the next man up and get a little better."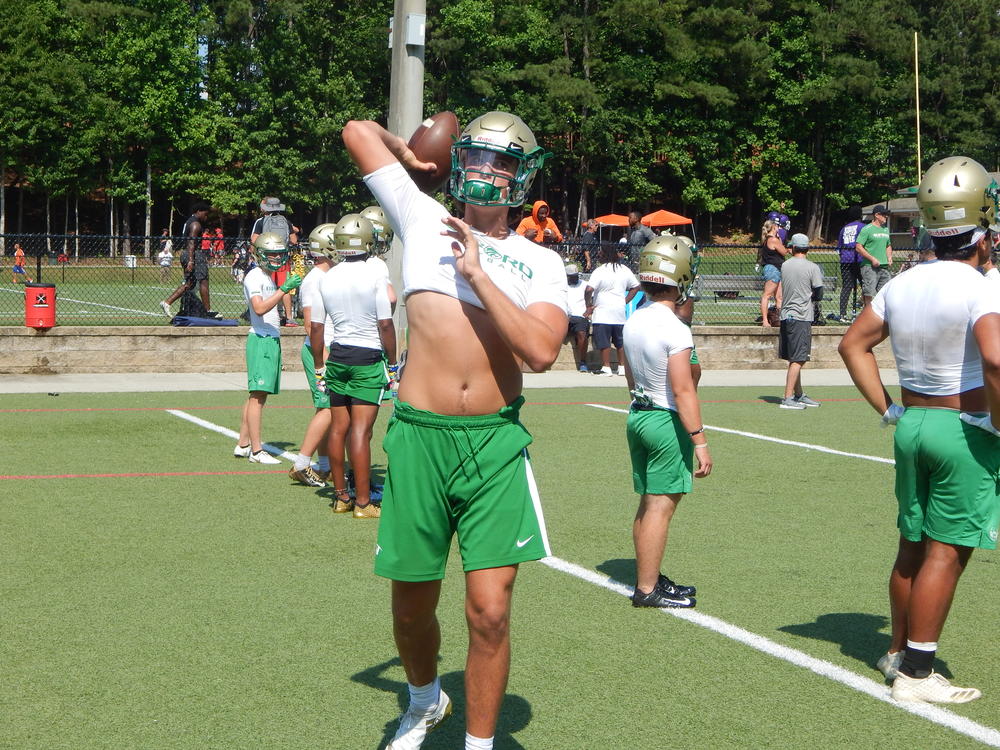 You don't have to look very hard to see the reason John Ford has a gleam in his eye when you talk about the quarterback position. Aaron McLaughlin stands 6 feet 4 inches and caught my attention when he rallied Buford to 41 unanswered points and a 48-17 win over Hillgrove in the Corky Kell Classic last August. McLaughlin was a ninth grader at the time and showed the poise of a player who had been in the situation many times before. He was already on the radar of some of the top college programs on the nation. Heck, he even got an offer from an SEC school when he was in the 7th grade. "He is such a good kid and such a hard worker," says Ford. " Now (Aaron) has a better knowledge of our offense and what opposing defenses are trying to do. He is getting better every day."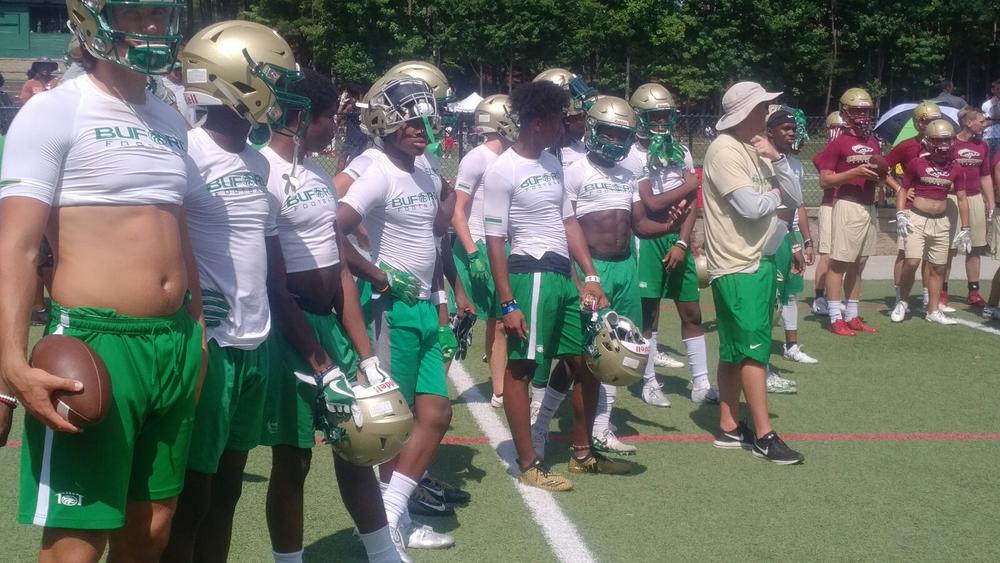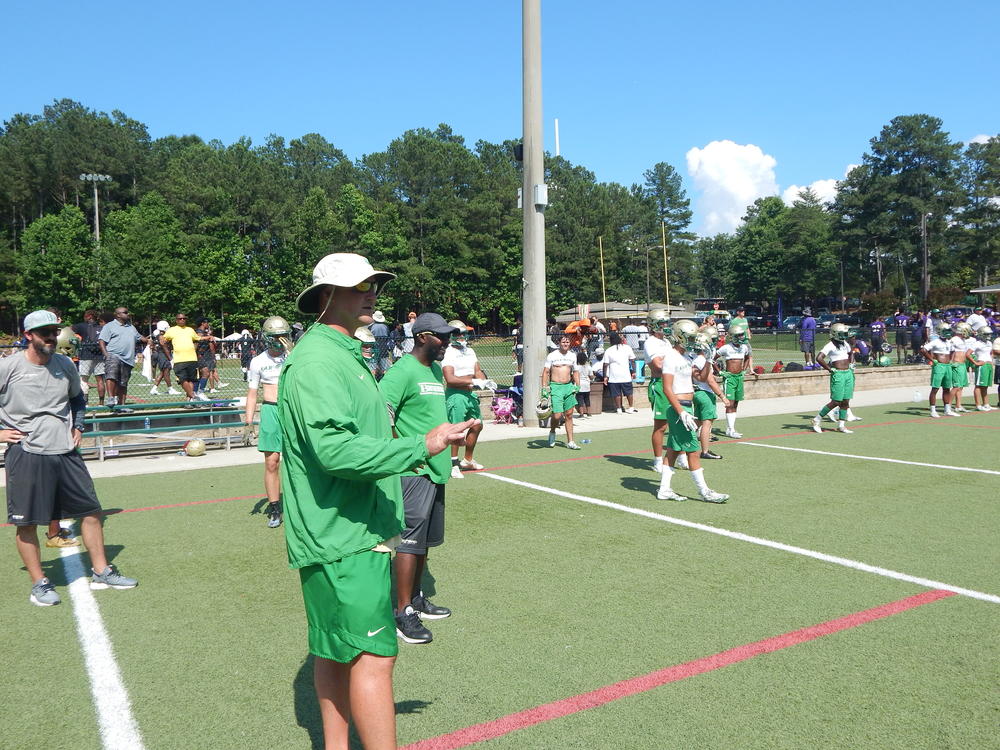 John Ford feels his team had a great spring and that summer workouts are going well, but there is a sense of urgency. "We need to get better before August because we have a challenging schedule," says Ford. We know that if there is an area where we are inefficient against the team we face early they will let us know."
The Buford Wolves will kick off the 2018 season against class 6A power Tucker, on August 17 in the Corky Kell Classic. Don't forget that Football Fridays in Georgia returns this fall with live game broadcasts every Friday night starting September 14 on the great G P B !!!
Secondary Content
Bottom Content