Section Branding
Header Content
Off Season Competition Sizzles For Georgia High School Football Teams
Primary Content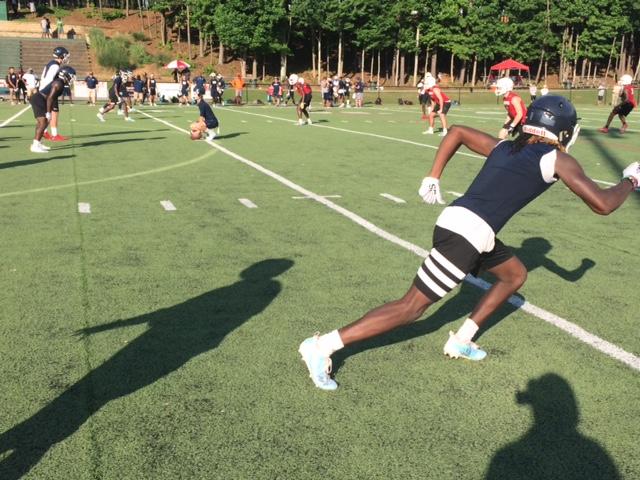 The calendar says that we are 2 months away from the start of the 2018 Georgia high school football season, but if you stopped by the Roswell Area park last week you might think the season openers were just days away. With temperatures soaring into the 90s and the competition on the field just as hot, this was the place to be for those who just can't wait for Football Fridays in Georgia. This year's Corky Kell 7 on 7 tournament attracted squads representing 35 of the top high school programs in the state.
The high school 7 on 7 tour has grown in recent years, and many of the teams will make stops in Athens, Gainesville, Florida; Auburn, Alabama; and Knoxville, Tennessee for tournaments that are hosted by SEC football programs. While these events provide the chance to face teams from other states and play on the field in some of college football's grand showplaces, the Corky Kell remains a favorite stop because it attracts squads from playoff teams and state champions from the previous season. For the players, it's a chance to compete, while the coach's evaluation process is in full swing.
"We competed very well, and we haven't done a lot of this," says Brookwood Head Coach Phillip Jones. "It's not the ultimate thing, but it's a good way to get better, and see how hard your players will compete and how they will handle pressure situations." Andy Dyer enjoyed seeing his Archer Tigers get in some work but couldn't help wishing that there was more. "The kids are having a great summer in the weight room and playing the 7 on 7s," says Dyer. "I wish that our linemen could come along with us sometimes. Those guys have to stay home and hit blocking sleds." Last season Archer went 12 and 0 before falling to Colquitt County in the quarterfinals of the state playoffs.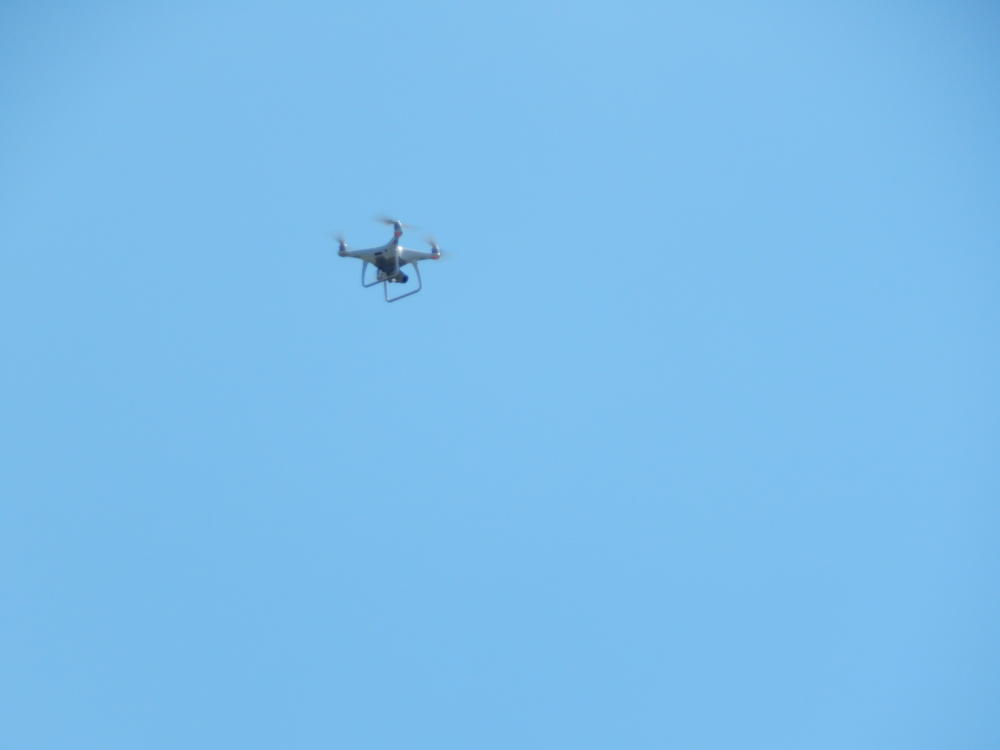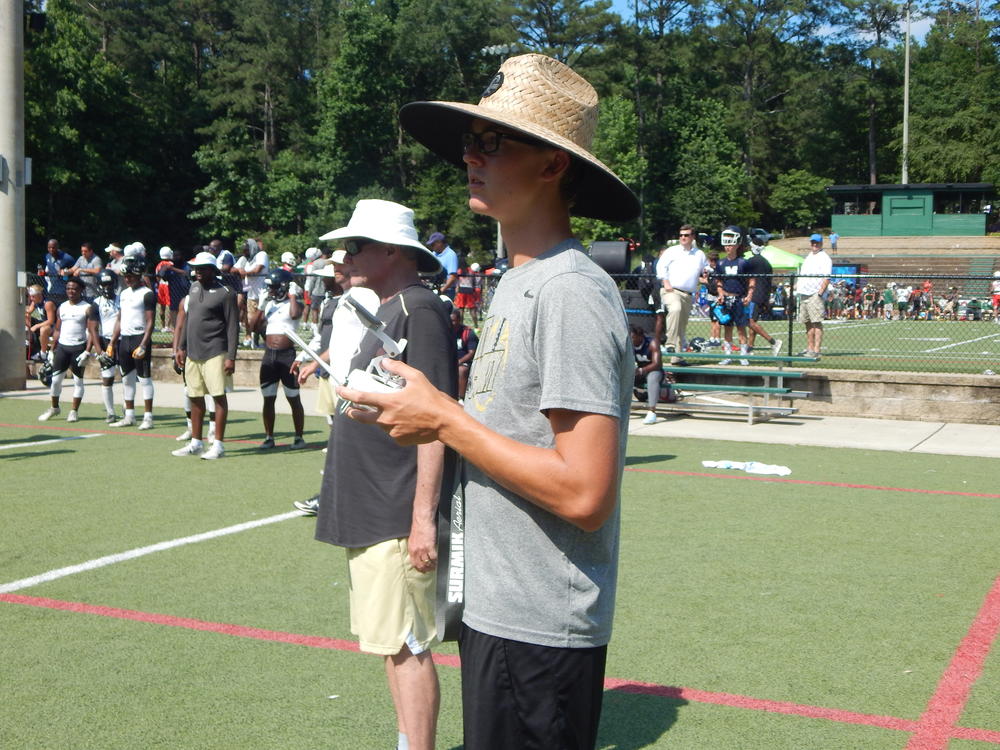 Speaking of Colquitt County, the Packers always seem to attract a little extra attention, and just in case you had trouble locating them, Coach Rush Propst and company brought along a drone that flew above the section of the field they were playing on. Welcome to high school football in 2018. This was the first time that I had ever seen such with high school sports. I suppose there is a first time for everything. That brings to mind a question: Does the drone operator get a varsity letter?? Just askin'!! Buford Head Coach John Ford noticed the clever device and when asked if he had one responded, "No I don't have one, but I think I will ask to see if I can get two."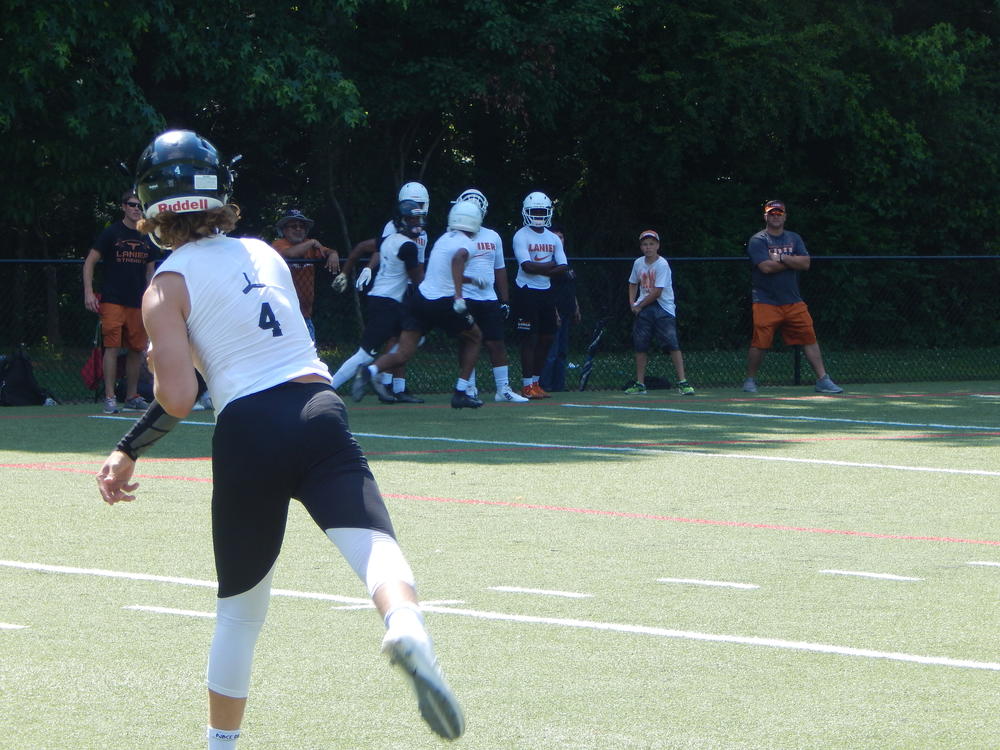 Meanwhile, on the field, Colquitt County is in the process of breaking in a new quarterback for 2018, 10thgrader, JC Harden. "I feel like our quarterback has played better the past few days than I felt he would play," says Propst. "I still think that he has a long way to go. "The Packers were sent packing by Walton in the quarterfinal round. It was a measure of revenge for the Raiders who saw their season ended by Colquitt in the second round of last season's playoffs, in a game that was seen on GPB Sports. "We were up 16-0 and just got lackadaisical and we lost the game," says Propst. "We will use it to get better starting Monday morning at 7:45 AM."
North Gwinnett beat Colquitt County to win the class 7A state championship last December. Bill Stewart's Bulldogs were denied the Corky Kell 7 on 7 championship by a stubborn crew from Marietta.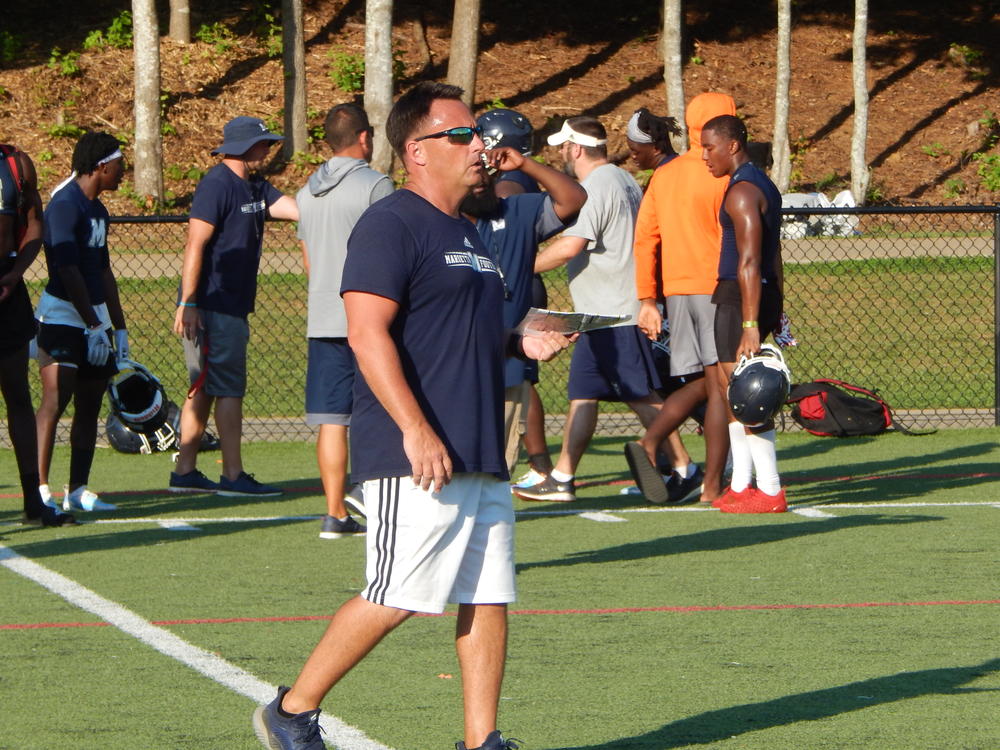 Richard Morgan is in his 3rd season at Marietta and wants to see his team build on a season that ended with 51-41 loss to the eventual state championships in the state playoffs. "We came within 2 minutes of beating them in the quarterfinals, but that loss has motivated us throughout the off season."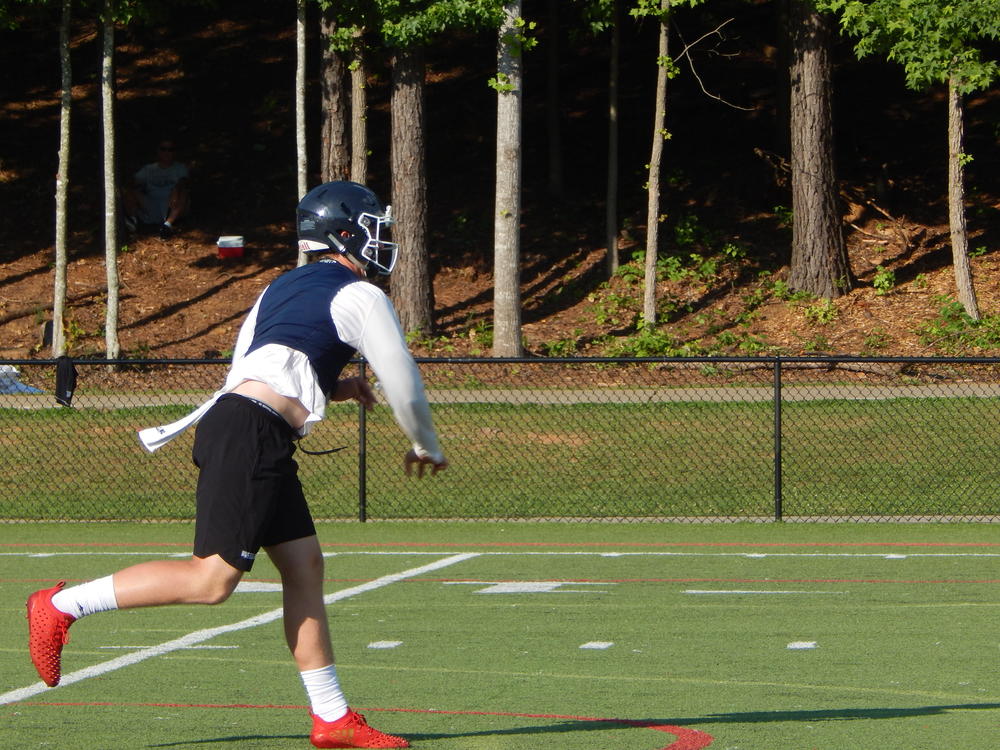 The Blue Devils travel by air with one of the state's most talented quarterbacks, 6 foot 4 inch Harrison Bailey. The junior is on the wish list for Alabama, Georgia, Florida State and Michigan to name a few. "He never has a off day," says Morgan. "He's always on, always mentally ready to go."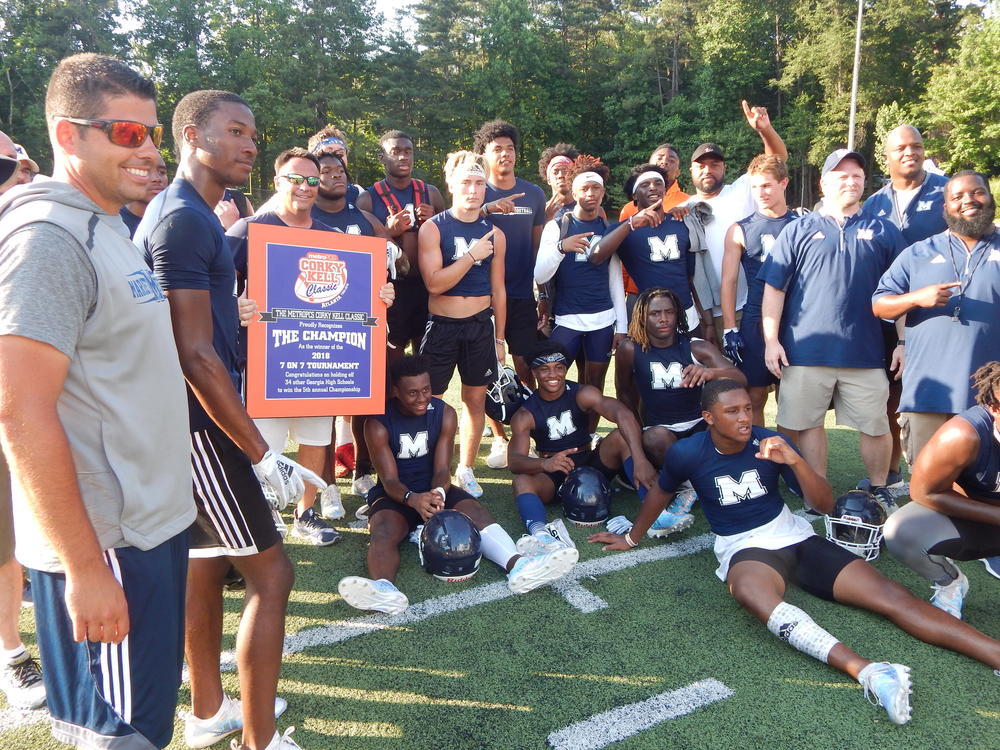 The competition that started at 9:15 that morning ended just before 7:15 that evening, as Marietta rode the arm of Harrison Bailey to a double overtime win over North Gwinnett to capture the Corky Kell 7 on 7 championship. This victory came a week after the Blue Devils captured the Cam Newton 7 on 7 title on their home field. "This is great for confidence," says Morgan. "To come out and win a 7 on 7 against great competition helps our confidence. But, in the end, it's about what happens on Friday nights in the fall." Marietta will kick off their 2018 season against defending state 5A champion Rome at Barron Stadium.
Remember, Football Fridays in Georgia returns to GPB Sports with live game broadcasts every Friday night starting September 14th, so mark your calendars and make plans to join us each week on the great G P B !!!
Secondary Content
Bottom Content