Section Branding
Primary Content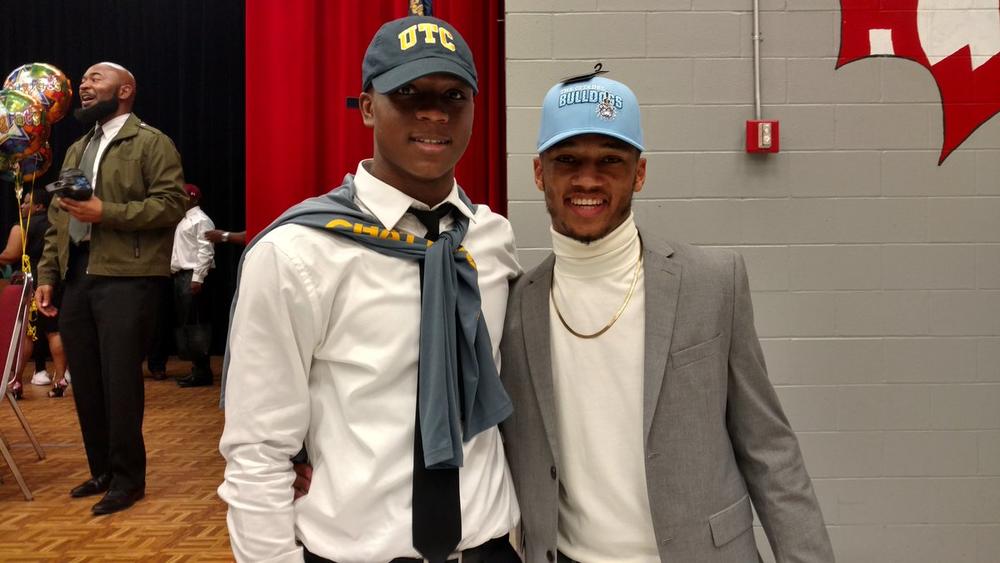 So, how was your National Signing Day…???
This one was just flat out different… and I think the early signing period just before Christmas had everything to do with it…
I was looking at the numbers before we started our coverage on social media (and, by the way, if you're not a part of it: Like us, friend us, and be a part of the conversation on Facebook, Twitter, Snapchat, and Instagram), and 69 of the top 100 student-athletes in the state had already signed and were on their college campuses getting reps in for the new schools and next level of competition.
That left a few moments of intrigue- and most of them involved either Tennessee or Georgia…
The Bulldogs got two flips from Lee County's Otis Reese and Crisp County's Quay Walker to add to their coffers as the Vols lost Rome's Jamarcus Chatman, Pike County's C'Bo Flemister, and Buford's Anthony Grant to Florida State, Notre Dame, and FSU again respectively…  
But, for me, the day was more than just chasing the 31 who hadn't signed on the line which is dotted…
It was about the coaches from Jeff Davis High in Hazelhurst sending us their info. It was about the photos we got from Lincoln County of their athletes signing as well. It was about student-athletes going to a college or a university that, in only a few short years, they wouldn't have ever thought they could have gone to for an education.
It didn't matter the sport. For me, it just mattered that a lot of friends, family, and supporters got to see the next step in their investment of time and tears, sweat and odd-hour rides from home, comfort, desire, and reaffirmation that goals were set and met…
Give you an example…
If you didn't get to see Jenkins High QB Javonte Middleton play football, he was a treat to watch and brought Savannah-area football to a place it hadn't been in the state consciousness in quite some time.
But, he's a better young man than football player… active in his community, cares about his classmates, co-hosted a radio show on the weekends in the market and he's going to The Citadel…
BJ Bennett over at SouthernPigskin.com was there and caught up with him about the stuff that has nothing to do with football that this record-setting coastal QB has on his mind:
"I want to make a change in everything that I can. The civic stuff is a big part of what I do. I wake up every morning and I pray for guidance through that and for everything else in life," Middleton detailed. "Going to The Citadel, I feel like I can study policy, come out and get a degree and make a difference in the community aspect of things in urban life and urban living and places that I came from."
Through it all, Middleton's mother has helped guide his perspective. As Middleton pondered all that could be, he didn't have to look far to see why.
"This day is her day. She was my main determining factor in all of this. She has led me through all 18 years of my life," Middleton concluded. "We've always been close, but these past few nights we have become closer. My mother is everything and I just want to thank her from the bottom of my heart. Everything I have done is because of her."
These are the next steps I was talking about…
Here's my #NSD2018 question for you, Dear Reader: What will you take from your experience in the middle of a week in February…???
Let us know below in the comments section or on our social media platforms as we get this/close to 30,000 on Facebook…
Tell you what… I have some GPB Sports hats at my desk…
30,000th follower gets one of them…
But, we're checking time stamps…
Play it safe, everyone… Football will be here again before you know it…    
Secondary Content
Bottom Content