Section Branding
Primary Content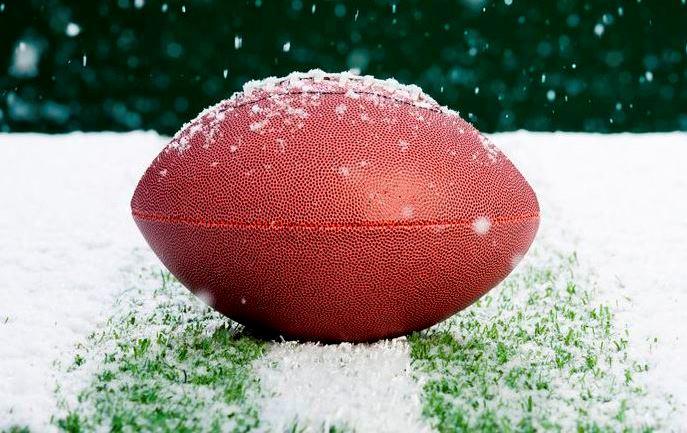 I figured the main topic this week would be the weather and how many of us were snowed in, how many of us were snowed out, and how many of us got to watch more TV than normal. 
What I figured I would do this week, instead of showing highlights, was go into the Vault a little bit. 
The first High School football game I ever attended was in my 8th grade year. My High School, Lakeside - DeKalb, was having its homecoming game at what is now Hallford (then DeKalb Memorial) Stadium. 
The place was packed. What I remember at the time was, since I wasn't allowed to drive yet, that my grandfather was more than happy to drive me to the game and keep an eye on things. 
Specifically me... 
I remember it being incredibly cold. I remember it being incredibly loud, and I remember it being incredibly competitive. Wayman Creel was the head coach of Lakeside at the time and this was when, as a DeKalb County school, we were always competing for state championships. 
But the one thing that stuck out to me then, and sticks out to me now, was what high school football does to communities. We've seen it all season long. We've seen how the communities that wrap themselves around the more than 400 schools that have football programs will be absolutely, one hundred twenty five thousand percent, behind their teams, their student-athletes, and their histories. 
And I think that that's really cool. It's one of the things that has always stuck with me and all the time that I've covered High School sports at GPB, and here in the state of Georgia at other places. 
You can be in a place like a Homerville, like a Leesburg, like a Douglas, like a Warner Robins, like a Rome, like a Tiger (and I know that barely scratches the surface here), but it is you the Georgia high school fan - regardless of sport - that I always take a great deal of pride in being around every single year.
As a parent, you get up early in the morning to take your children to whatever sport or activity they have embraced- athletic or non-athletic. 
As a fan, you show up early to tailgate, you stay late to support. And that is something that is a part of the fabric of all of these towns that, no matter how large or small you are, you're more alike than you think.
As a fellow student, you show up early, you paint yourself your school colors, and you yell your head off. Once again, it's all very cool and a great part of this process.
So, now that we have passed Thanksgiving and are heading toward December's holidays, I have one request... 
Don't stop what you're doing!
Be supportive! Back anything and everything! And show off your pride 24-7-365.
As we wrap up football, we have this one last weekend to do it in a football sense. But there are other activities that need your support just as much as you have shown since early August. 
Keep on rockin! 
Play it safe everybody!
We will see you at the stadium one last time!
Secondary Content
Bottom Content