Section Branding
Primary Content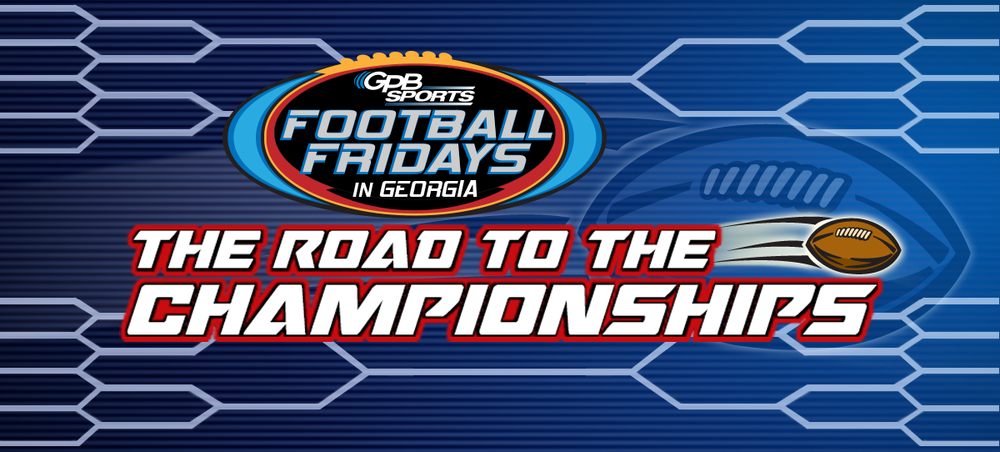 We're down to the Final Fours…
And for any of you out there that had this bunch of teams that made it this far- congratulations- and the same goes to the teams that have made it this far…
Let's take our next-to-last mad dash through it all and see who has made it to the final 32 teams playing for the 2017 championships…
Our first stop knocks off another champ- which means that we'll have, at least, four new title holders in 2017. Down on the coast, Hapeville Charter (a team we focused on for "Backroads and Backfields" a few weeks ago- and a story I would recommend you catch up on…) knocked off Benedictine on their way to the biggest win of the quarterfinals… here's a peek at their early score…
((HT: Latest Creations))
The other side of the Double-A bracket has Brooks County traveling to Tiger to take on a Rabun County team that is run by Bailey Fisher at QB. All he did was be a part of 7 TD's in Rabun's big win over Screven County this past weekend…
((HT: Blitz Sports))
Next stop is Colquitt and Archer where Ryan Fitzgerald pulled this off as the Packers held Archer to a touchdown and won 12-7 off four field goals- not quite of this distance…
((HT: NFHS Network))  
WHAT A BOOT!! @ryan_fitz88 's range is basically in the stadium... @CCPackersFball tightens it a half! Watch LIVE: https://t.co/Yp7BM8zLyT pic.twitter.com/ZehT3GTKd2

— NFHS Network (@NFHSNetwork) November 25, 2017
And how about Warner Robins…???
Head coach Mike Chastain has the Demons in the semifinals against Carver with their big win over Carrollton. Frank and Ben have your look at another big night with Dylan Fromm at the bark…
((HT: 13WMAZ))
In the eastern part of the state, Zach and Nathan take a peek at some teams putting up some big quarterfinal numbers. And if I told you Burke County would have been held to 6 points, what would you have said…??? Winners out of Augusta include Marist, ECI, and BT at "The Brickyard" in Thomson.
((HT: WJBF-TV))
So, here's your question this week…???
Who surprised you most out of the quarterfinal results…???
Blessed Trinity, Carver, Hapeville Charter, and Rabun all apply. But, let us know in a few different ways… Facebook, Twitter, Instagram, Snapchat, or in the comments section below… And, remember, if you're either our 15,000th on Twitter or 30,000th on Facebook, you get some kind of GPB swag- maybe even something off my desk!
One more week outdoors for us as we go to North Gwinnett High School for their 7A semifinal against McEachern… The "All-Access Pass" kicks things off at 7 with kickoff a little after 7:30. So, join Nikky, Matt, Tommy, Sam, myself, and the rest of the GPB crew for the decision night on who makes it to the Benz for the GHSA Championships next Friday and Saturday.
We'll be there and you should be, too!
Play it safe, everyone… We'll see you at the stadium!      
Secondary Content
Bottom Content