Section Branding
Header Content
Trojans March Toward The Promised Land
Primary Content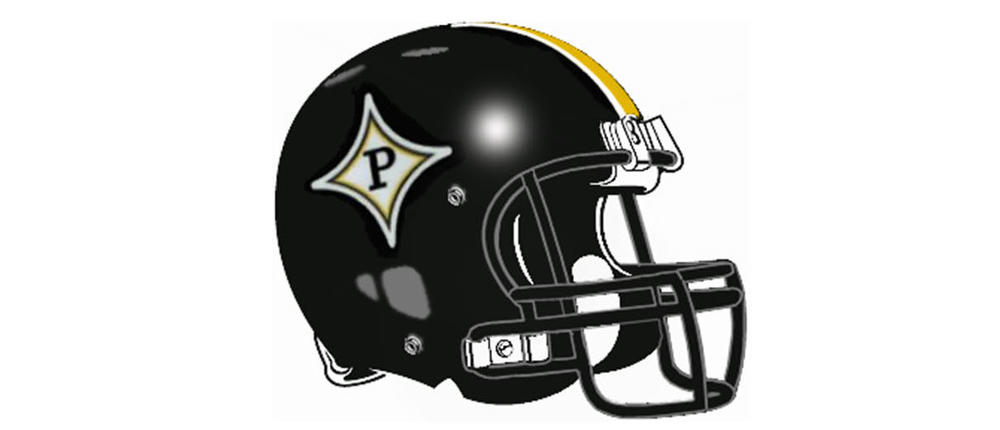 It's a special time of year in Fort Valley. It's State Playoff Time, and the Peach County Trojans are seeking to make another trip to the state championship game. You see, it's something that is expected if you live in these parts. This season marked the 26th consecutive year that the Trojans have made in to the state playoffs. It's a post season streak that started all the way back in 1991 and a generation of Trojan fans know no other way .
There is an old saying that "You Never Forget Your First ". In case any Peach County fans forgot, on this Football Friday In Georgia, members of the 1992 team will wear a t-shirt to the game that will remind everyone that while the 1991 team started the playoff string, they were the  first Peach County team to make  it to the state championship game. The 92 team was groundbreaking . The first Trojan team to be ranked number 1 in the state, have an undefeated regular season,win 14 games, and score 310 points. 
Peach County Head Coach Chad Campbell remembers 1992. He arrived in Fort Valley the very next year to begin his coaching career , but it almost didn't happen. Campbell was finishing his college studies, when he got a call from then Peach County coach Neal Rumble. " I had an interview by phone," remembers Campbell. " Coach Rumble called me back two days later and offered me the job. I told him I had some other stuff going on and I'd get back to him. I hung up and thought to myself " I must be out of my mind" I called him right back. 
Campbell has been at Peach County ever since. He has served as an assistant to a succession of some of Georgia's most successful coaches from Rumble to Rodney Walker, Alan Rodemaker, and Rance Gillespie before taking the helm as head coach in 2007. It's a very sturdy group of shoulders to stand on.  "I've been here through all of them," says Campbell. " I learned a lot from each of them and every one of them. I have tried to be my own man and do things with my own style, but you pick up things along the way in this profession ."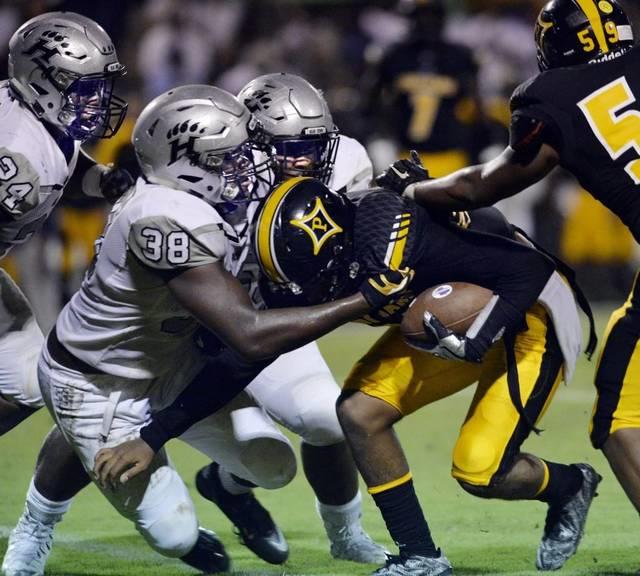 The 2017 Peach County team has gone about it's business in a way that reminds some of that 1992 team. " We got kids like back then," says Campbell. "We have a quarterback who can make plays. You have to have a quarterback playing at a high level and ours is doing that"  Senior Antonio Gilbert is the guy who triggers a Peach County offense that to this point has scored 533 points and counting. Gilbert and Campbell set lofty and somewhat unrealistic goals before the season of 70 percent completions with no interceptions . 11 games into the season Gilbert has completed 68 percent of his passes for over 2,200 yards, 20 touchdowns and 0 interceptions. 
The team is lead by a duo that any coach would enjoy having. Quez Jackson is a senior linebacker who is committed to Georgia Tech. "He is a great cover guy," says Marvin James of WMAZ-TV." "He plays sideline to sideline and is very strong in the weight room." Perhaps his biggest play came after last week's game, when Jackson met a young fan who has struggled with meeting new people. Jackson broken the ice by taking off his Georgia Tech gloves and giving them to the fan who is now a new friend." That's what it's all about," says Campbell. " You try and teach your kids to think of others before they think of themselves." 
On the offensive side you will find Wide Receiver Kearis Jackson, who is bound for UGA, and could best be described as selfless. "He could pout because he doesn't lead the state in receptions," says Campbell. "He knows that in our offense a lot of people get to touch the ball. He does other things like returning kicks. He also is out punter and averages 43 yards a punt .
The only blemish on the Trojans record is a 38-35 loss to Warner Robins all the way back on September 1st. This Football Friday In Georgia Peach County will host Pierce County in the 2nd round of the state playoffs. The Trojans are riding a 9 game winning streak and look to take the next step on the road to the state championship game. It's something they talk about often. 
"The State Championship game is our goal," says Campbell. "The theme this year has been The Promised Land. Our team chaplain has a picture in the locker room that is partially covered . Each week a bit of covering is removed and underneath is a picture of Mercedes-Benz Stadium." 
In a way, it would be quite fitting that this Peach County  team to make it to the state championship game , 25 years after the  1992 team did it , and 25 years after a young Chad Campbell arrived at Peach County.  "This season has flown by," says Campbell. "It seems the older I get the faster they go by. I've had some chances to go other places, but it has all worked out for me here professionally.  Peach County has been a great place for me."
Secondary Content
Bottom Content