Section Branding
Header Content
Atlanta Public Schools Making History At The Benz
Primary Content

The doors of the brand new Mercedes-Benz Stadium have only been open a few weeks and already the defending NFC Champion Atlanta Falcons have played there. College Football's top ranked team, the Alabama Crimson Tide has paid a visit. Atlanta United rewrote the record book with a record attendance for an MLS match and Garth Brooks packed the house for the venue's first concert. This Saturday, there will be another first, as high school football will make its Mercedes-Benz Stadium debut. 5 teams representing the Atlanta Public School system, along with South Paulding High School will participate in an afternoon of high school football.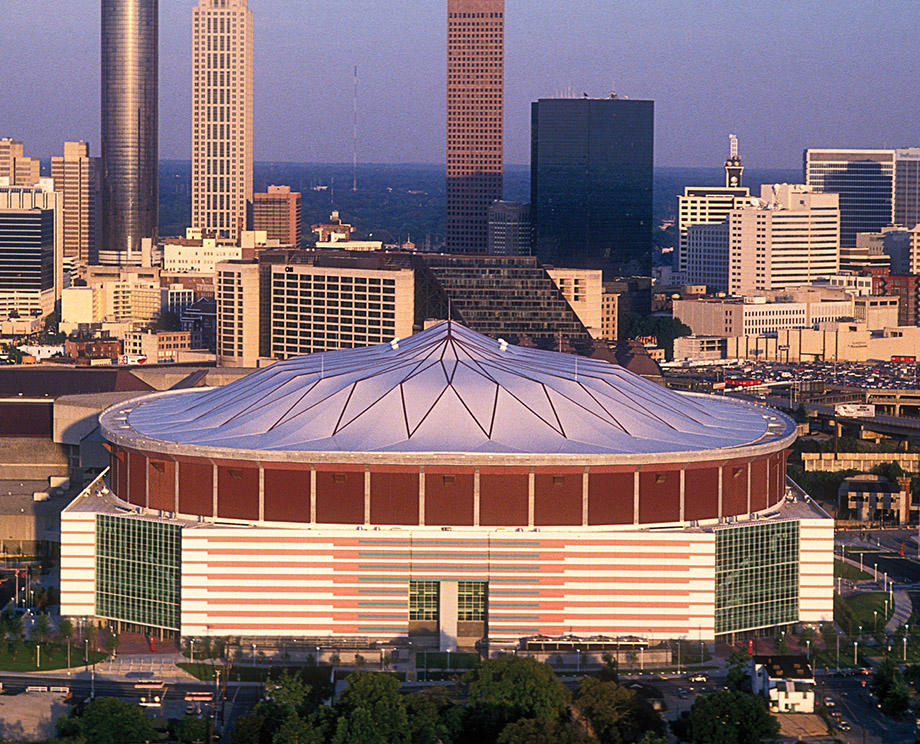 When the Georgia Dome opened before the 1992 season, the Corky Kell Kickoff Classic brought the first high school football to the Falcons indoor home, and remained a mainstay until earlier this year. With the completion of Mercedes-Benz Stadium running behind schedule, the Corky Kell Classic was played outdoors at Georgia State Stadium, formerly Turner Field.
That means that Atlanta Public Schools will get to make some history this weekend, and APS Athletic Director Jasper Jewell is elated. "We wanted to give our students, coaches and stake holders a chance to experience this brand new magnificent stadium, " says Jewell. "For our players and coaches to grace the locker rooms and playing field where Matt Ryan and Julio Jones play is something that we are extremely excited about."
It's called "Battle At Mercedes-Benz Stadium" and the triple-header will start with Grady facing Maynard Jackson at 1pm, South Atlanta plays Washington at 4pm, and Mays hosts South Paulding at 7pm. Both Maynard Jackson and Washington will be celebrating Homecoming and that has a lot to do with the origin of this event. "Domecoming" was initiated by the previous APS Athletic Director Billette Owens Ashford, as a Homecoming celebration for Atlanta Public Schools each year at the Georgia Dome. "This will actually be the 9th year that APS teams have played in Atlanta's NFL facility," says Jewell. "This year the event was grandfathered into the new Mercedes-Benz Stadium as a legacy event."
Jewell is a former head coach and knows what a challenge it will be for some of the APS players to keep their focus and composure, and offers this advice for the teams. " Enjoy the moment," says Jewell. "But remember that they are all there to win a football game. All 3 games have playoff implications."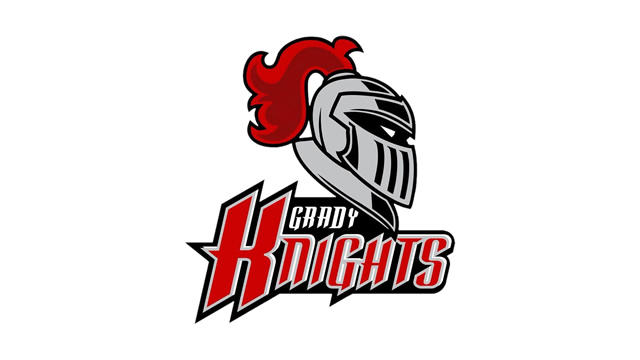 It has been a difficult season at Grady, with a record (1-5), the Grey Knights have struggled, but Head Coach Earthwind Moreland is upbeat about Saturday's date with the Maynard Jackson Jaguars (5-2). Moreland is a Grady graduate, who after starring at Georgia Southern went on to an NFL career that included playing on a Super Bowl Championship team with the New England Patriots. Coach Moreland is exited that his team gets to play in the first game. "This is a great opportunity for my players to experience what they see on Sundays, " says Moreland. "It's also an honor for the Grady family to be part of history, being the first high school to play in the new Mercedes-Benz Stadium."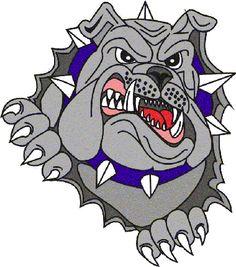 The Washington Bulldogs (3-5) will celebrate Homecoming when they face the South Atlanta Hornets (3-5) in the 4pm game. Coach Derrick Avery's team was chosen to bear the United States flag before the Falcons preseason opener against Arizona on August 26, so they have been inside Mercedes-Benz Stadium before. "Hopefully, having been in the stadium before will be a bit of an advantage for us," says Avery. "This is big for the entire district, that inner city kids get to take part in an event of this magnitude."

At (6-1), Mays will be the top defensive unit in Class 6A heading into their meeting with winless South Paulding. For Raiders Head Coach Niketa Battle, Saturday's game at Mercedes-Benz Stadium has added meaning. "We see it as a dress rehearsal for the state championship game," says Battle. He was an assistant coach at Mays in 2014 when the Raiders played Southwest DeKalb in the Georgia Dome during the regular season and made it to the state championship game. Mays was the first APS team to make to the final game of the season in 40 years, and suffered a bitter defeat against Northside Warner Robins. "My seniors were 9th graders on that team," recalls Battle. They remember the disappointment of not finishing the deal. It has been the theme for this year's team."
The Mays Raiders clearly have their sights set on making more history as one of the first teams to play for a GHSA State Championship in Mercedes-Benz Stadium. Don't forget GHSA Championship Weekend will come your way December 8 & 9 on GPB Sports and GPB.Org. On this Football Friday In Georgia, players on 6 very lucky high school football teams will have a rare Friday practice and try to approach Saturday as just another game. Sure, that will be easier said than done. "We have asked the teams to arrive early to get some of the wow factor out," says Jewell. " At the end of the day lets make it a festive time and a festive day for high school football and for Atlanta Public Schools." 
Secondary Content
Bottom Content