Section Branding
Header Content
Football Matters At McIntosh
Primary Content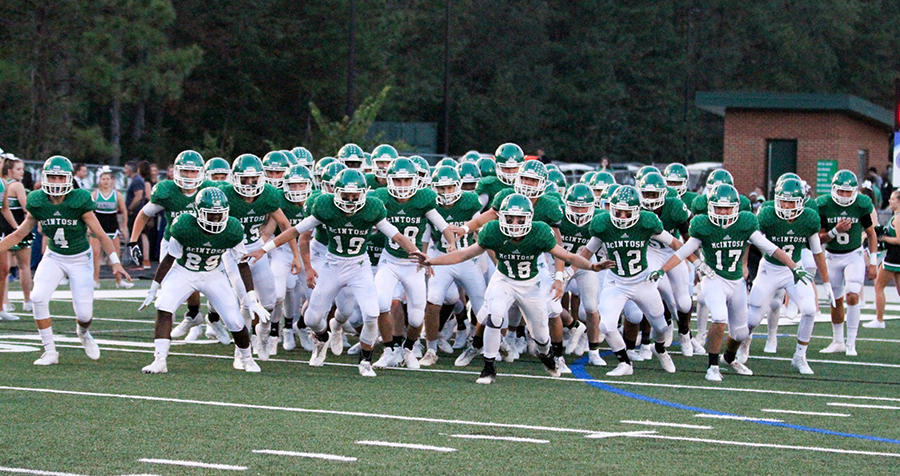 When you cover high school football around the Metro Atlanta area for as long as I have, you get to visit just about every school at least once. When I arrived at WXIA in the late 1990s, and we mapped out our Friday night coverage, we usually made sure the camera that went to the southside made a stop at either Fayette County, Starr's Mill, or Sandy Creek. Our coverage never included McIntosh and, when I asked why, I was told that McIntosh was a soccer school and that they didn't like football.
I didn't want to believe it. So one Friday I went to Peachtree City to see for myself. Once I found a parking spot among the golf carts and made my way inside the stadium I found a football team that wasn't very good, a scoreboard that didn't work, and a home crowd that didn't seem to care. It became clear to me that at McIntosh football was something that you tolerated until soccer season started. That all started to change when Lee Belknap took over as head football coach at the soccer school in 2011.
The soccer program at McIntosh has produced 15 state championships-10 girls and 5 boys with the first coming in 1992. Belknap chose to embrace soccer's success and challenged his players to start holding up their end of things. Belknap established a foundation for football on a motto.  "Win The Day". "Win, The Day 24/7 and 365," says Belknap. "Win The Day" at math class, "Win The Day" in the hallway. "Win The Day" when momma tells you to take out the garbage. "Win The Day" at practice, and "Win The Day" in the weight room."
The Chiefs saw their football fortunes change quickly, going 5-5 in Belknap's second season then winning 8 games and making their first playoff appearance in 26 years in 2013. Belknap says there was no magic to the turnaround, just hard work that paid off. " The kids gave themselves a chance to compete," recalls Belknap." We know that we are going to compete on Fridays. We may not always win, but we will be competitive."
Chris Dunn is Sports Editor for Fayette County News and remembers the difference that Coach Belknap brought.  "He changed the whole mentality," says Dunn. " Before he got there winning was rare enough that fans charged the field every time. Now it's a regular occurrence."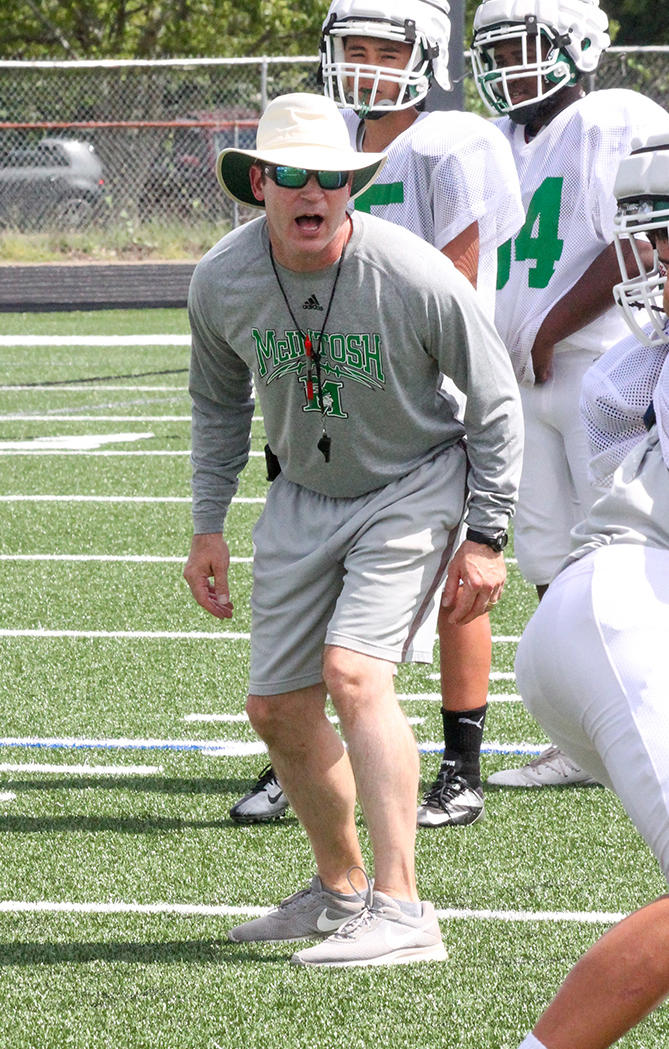 That basically sums up Lee Belknap's reaction to the team's 5-0 start in 2017. They are doing the same things that they have always done for the past 7 years at McIntosh. Belknap has noticed a special unity with this year's team. "We have a senior class of 19," says Belknap. " This group is a real tight, family unit that cares about each other, and plays for each other. The team chemistry is phenomenal." The team is paced by a hard-hitting defense led by Linebacker Ahmad Raglin and Cornerback DeAndre Wade, while the offense is leans on star Running Back Bradley Ector. Ector rushed for 190 yards and 3 touchdowns in the team's recent Homecoming win over Riverdale.
But it was something that happened off the field that has left the biggest impression on the coach. On Fridays, the team always dresses in black pants and a Kelly green McIntosh polo shirt.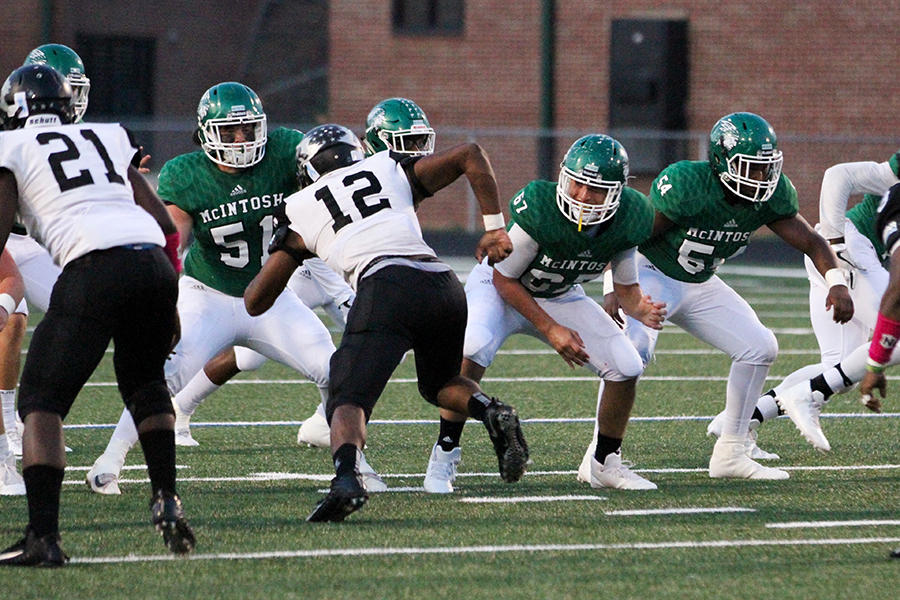 It is their business attire, because Fridays are business days for the Chiefs. A few weeks ago the team was invited to attend church and Belknap had to make a big decision about what they should wear. " The church wanted us to wear our football jerseys", says Belknap.  "The jerseys we get these days fit more like a pair of panty hose, not real comfortable for Sunday morning. So we wore our Friday outfits to church instead. I got emails and texts all the next week saying that we were well dressed and the most disciplined group of boys they had ever seen."
This Football Friday in Georgia, McIntosh will take it's 5-0 record to Fayetteville for the county's oldest high school football rivalry. The Fayette County Tigers hold a 23-8 advantage over McIntosh, but the Chiefs have won 3 of the last 5 meetings. A win tonight would allow the 2017 team to match the start by Belknap's 2013 squad that finished at 8-3. Belknap says he and his staff are just doing the best they can with the kids they find in the school hallways. "We don't make cuts in football, but we ask 3 questions," says Belknap. "Can we trust you? Are you committed? And do you care about others? I want to see our guys continue to answer yes, yes, yes to those questions."
Secondary Content
Bottom Content