Section Branding
Primary Content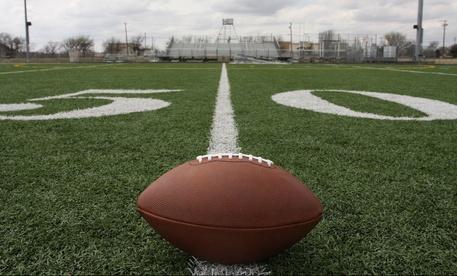 We're at the half-way point…
Actually… here's proper emphasis…
WE'RE AT THE HALF-WAY POINT!!!
Which, in and of itself, is shocking- but, at the same time, not…
Usually, starting August 1st, it's one of those timeframes that escalates and picks up speed until it makes sure that it comes to a crashing halt just in time for us all to realize THAT WE HAVEN'T SHOPPED FOR THE HOLIDAYS!
Sorry about that… I digress…
We still have some classes that are knocking the daylights out of each other- and some that are distancing themselves from the pack.
In 7A, Lowndes put up some big numbers- again- this time on Shiloh. Grayson put up 74 on International School of Broward. Brookwood put up 63 on Berkmar. And another 7A team made a point on defense entertaining Valdosta to the Hawg Pen.
Thanks to our friends at Georgia Web Development for the highlights...
WYSIWYG: EMBEDDED VIDEO
In Single-A, Big Marvin had to wait around for a while to check out one of the big match-ups in the class between the champ and someone who wants to be champ.
Here's early returns from our friends at WMAZ-TV in Macon…
So, LEHGO!
In the northwest Georgia Mountains, I don't know how much longer I can say that Ridgeland is a secret. Our friends at WTVC had their matchup with Northwest Whitfield as their "Friday Night Rivals" game of the week- and it was all Panthers.
One of the cooler stories of the season has been Tift- and it took all 48 minutes for them to get one of those signature wins against Tift...
Here's the highlights from our friends Kyle Dean and Plant Broadcasting and WTIF...
And, in the east, teams like JeffCo and Hephzibah are still winning away. Nathan and Zach have the look of everything CSRA- including one of the games of the night with Calvary Day and Aquinas.
((HT: WJBF-TV)) 
Let's face it…
Last week was fun as Stockbridge head coach Kevin Whitley visited "Inside Edition." And it's also fun when people are watching see him when he's getting touch-ups on air.
My bad @StockbridgeFoo2 @SHSTigers4real @samcrenshaw23 @gpbscores pic.twitter.com/ENxfnBdiEh

— Curt Miller (@Curt_Miller30) September 23, 2017
This week, I don't anticipate touch-ups on air (unless those in The Cage call for it live- wouldn't surprise me…), but I look forward to another week with Matt, Tommy, Kiesha, Sam, and anyone who contributes to the show this week…
And that includes you- on Facebook, Twitter, Instagram, and Snapchat…
We start at 7 and go until 10. Then, if you missed it, we go again!
Thanks for all you do being a part of it all with us!
Play it safe, everyone… We'll see you Friday night…    
Secondary Content
Bottom Content